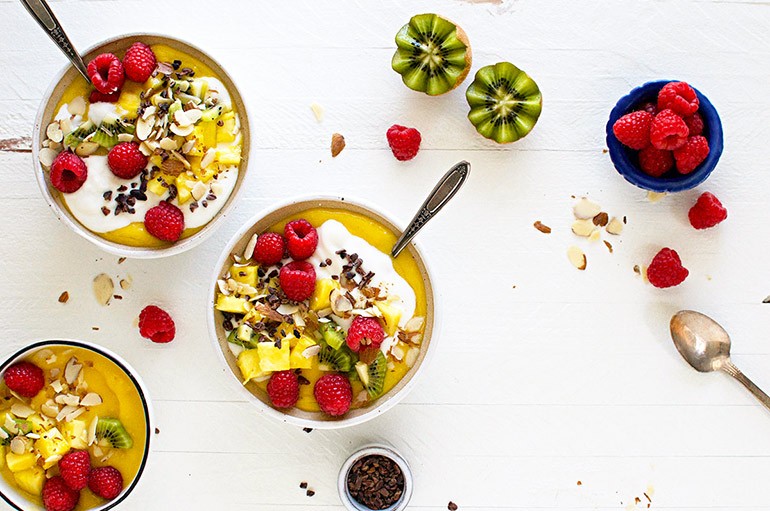 Mango Creamsicle Smoothie Bowls -- sweet and sunshiny mango, bananas and oranges swirled with honeyed vanilla yogurt and topped with fresh fruit and plenty of crunch. The perfect breakfast.
Hey friends! Emily here. Been a while since I popped over to chat about Sesame Shrimp Sushi Bowls and Easy Weeknight Black Bean Soup. I like spoonable food, it seems, and today's recipe is no different: Mango Creamsicle Smoothie Bowls. Bring 'em on.
I can guarantee that within the past five years, I was mocking smoothie bowls something fierce. "Oh I get it, so straws are, like, so dated and cumbersome, it's clearly simpler to drag a spoon through that sludge. Psh. Food trends. Gag me with, uh, a spoon…"
And then I realized just how satisfying smoothies can be when there's a chewing component -- seriously, who doesn't like to actually chew their food!? -- and I was forced to eat my words. (Literally.) Smoothie bowls, I have decided, are perfectly legitimate in both composition and how they are consumed.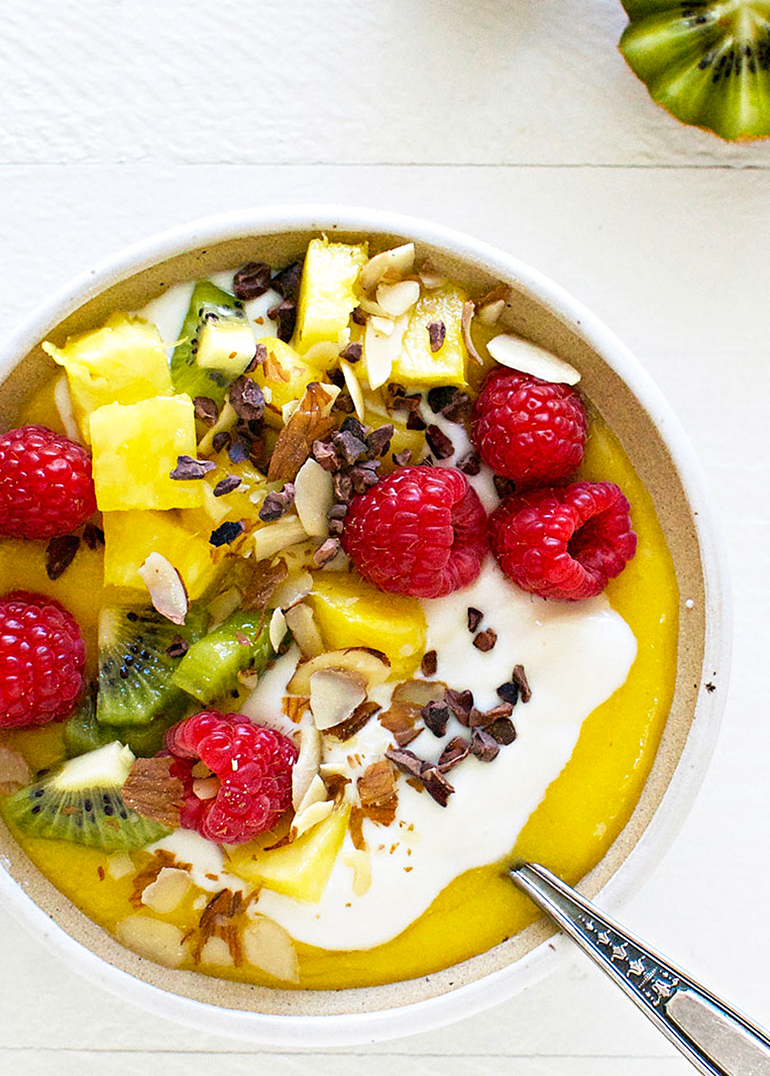 What's in a Mango Creamsicle Smoothie Bowl?
If you've ever had an acai bowl, imagine this Mango Creamsicle Smoothie Bowl as its less Brazilian but no less suntanned cousin. Totally beachy in vibe, and arguably even more tropical with my favorite sunshiny combo of mango, bananas and fresh orange.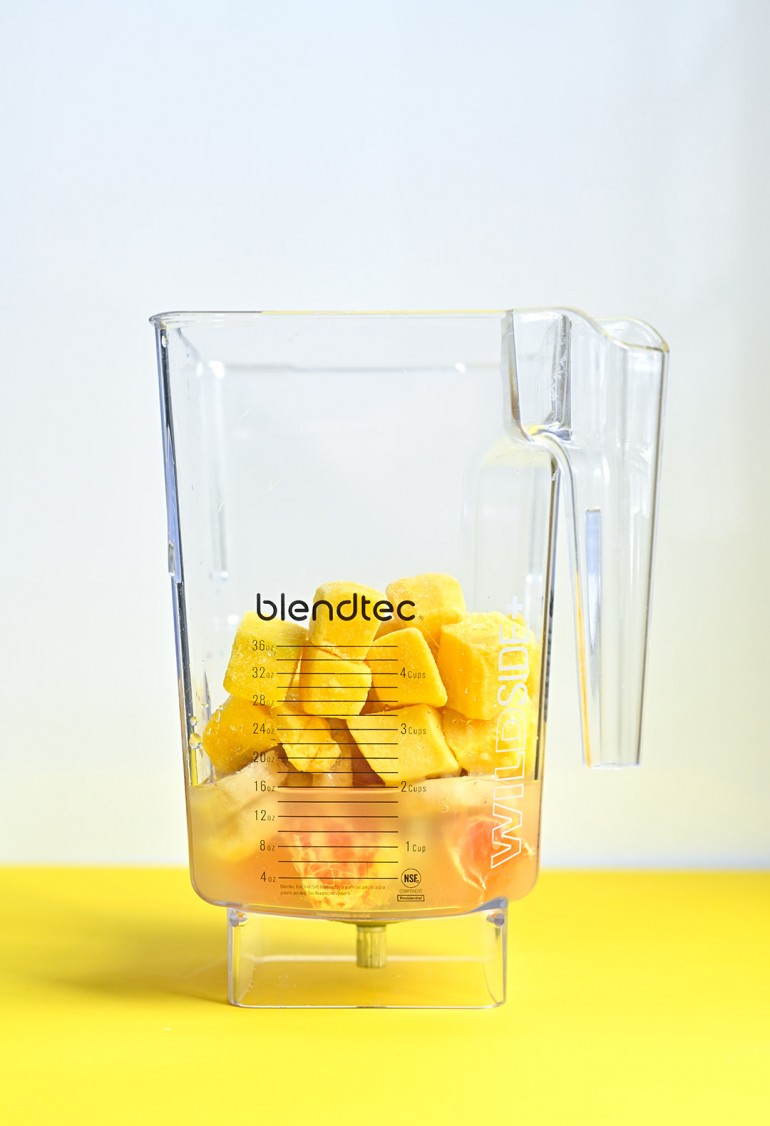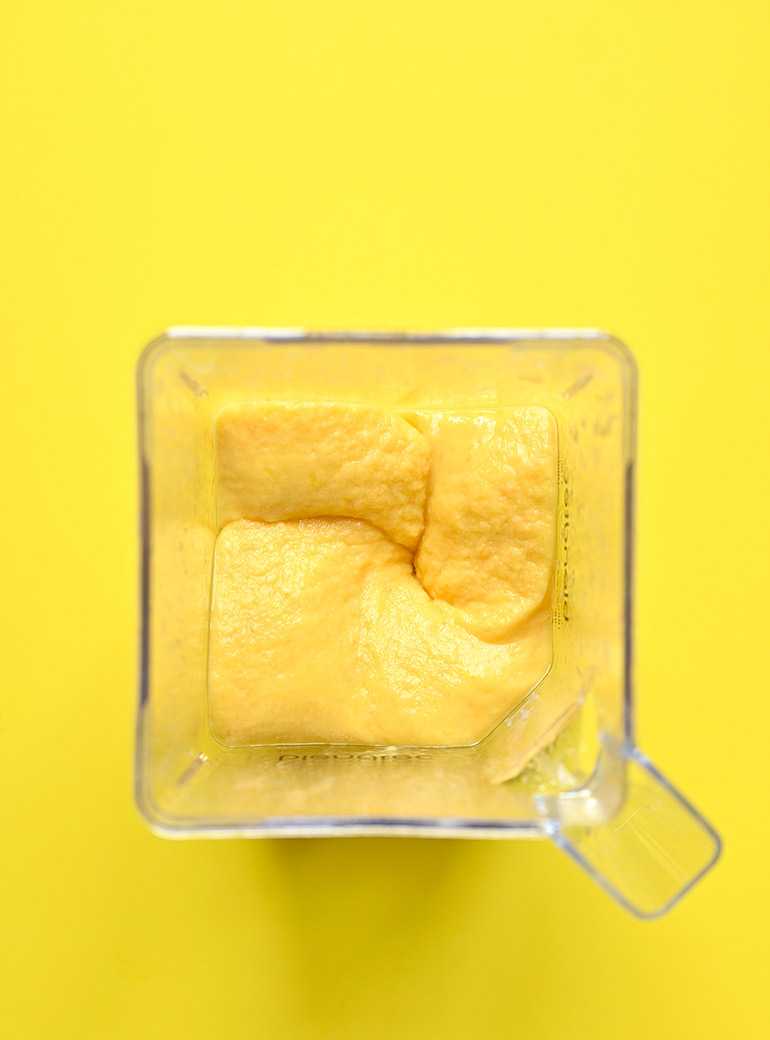 With every dip of the spoon, I like to pretend I've got my bikini'd cheeks planted in the sand and a ragged, salty bun atop my head, Hawaiian Tropic dripping down the backs of my knees. (FYI as of this exact moment, I'm growing my hair out solely to bring this vision to life, even if my days of cheeky bikinis are long gone.) Oh! And the whole Creamsicle schitck. Well, that's due to the extra dollop of honeyed yogurt that's swirled on top. Mixed with the nectar-sweet mango and familiar fresh orange flavors of the smoothie, there's definitely some 50/50 bar action going on. Cue the ice cream truck jingle. Hear it? Cool, now cue me telling my 4-year-old it's the "music truck" as we swiftly run the other way. Who knew parenthood would involve so much deception.
Anyway.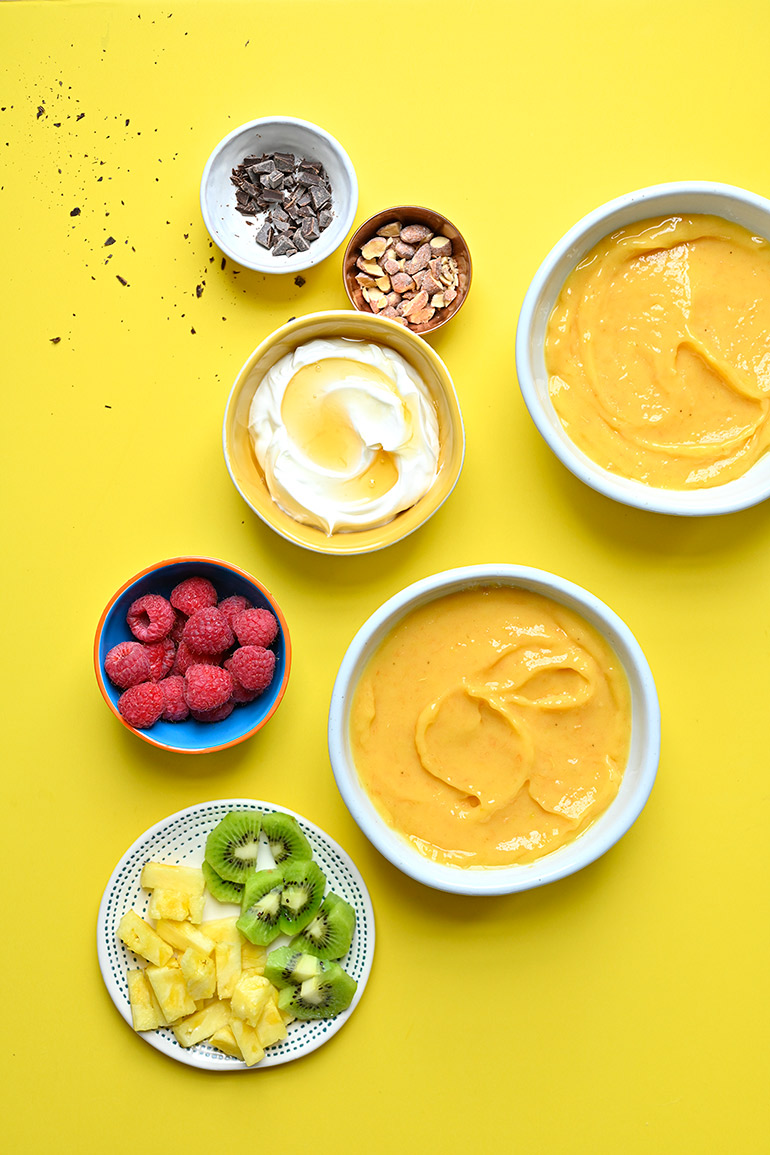 These Mango Creamsicle Smoothie Bowls are as simple are they are pretty, adaptable as can be (vegan? omit the honeyed yogurt and you've got the cream-less Mango Smoothie Bowl of your dreams) and the perfect way to capture the best of spring and summer in, yes, bowl form. I'd be only too happy to see this appear on a Mother's Day breakfast tray, preferably served in bed with a side of My Favorite Murder and the most recent Madewell catalog. If this isn't the life, you guys, I don't even know.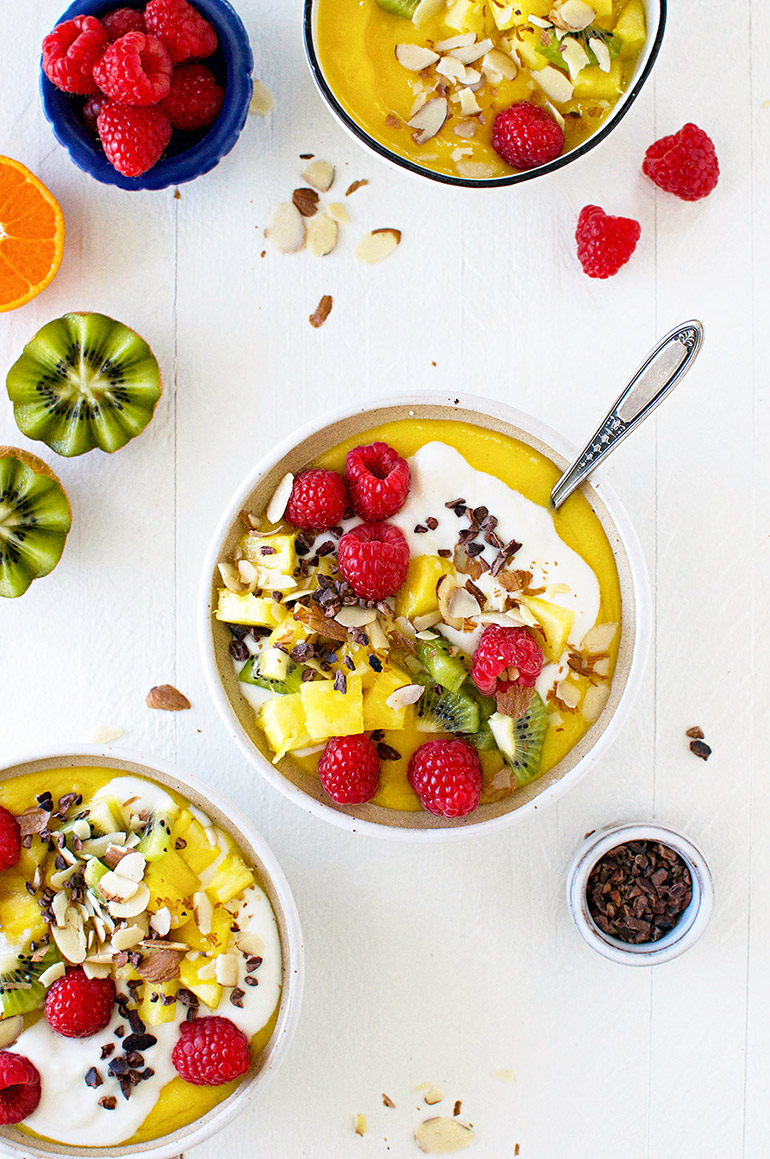 Mango Creamsicle Smoothie Bowls. Don't mock 'em till you've tried 'em!
xoxo,
Em
Other simple smoothie bowls you might like:
Chocolate Hazelnut Smoothie bowl
P.S. Need more Mother's Day inspiration? Check out our full brunch menu, these Browned Butter Grits Bowls (shocker) with Sweet Potato Hash, Blistered Tomatoes + Fried Eggs, and Kelly's roasted strawberry frosé:
Mango Creamsicle Smoothie Bowls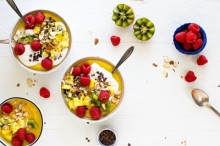 Description
Mango Creamsicle Smoothie Bowls
Ingredients
---FOR THE YOGURT DOLLOPS---
6 ounces Greek Yogurt (or sub dairy-free yogurt)
---FOR THE SMOOTHIE BOWL---
1 large navel orange (peeled and roughly chopped)
1 1⁄2 Frozen Bananas (about 1 cup)
diced pineapple, diced kiwi, fresh raspberries, sliced almonds, and cacao nibs
Notes
Looking for a vegan variation? Just omit the honey-yogurt drizzle!
Instructions
In a small bowl stir together yogurt and honey until smooth. Set aside.
In a high-powered blender, add (in the following order): coconut water, orange, frozen bananas + frozen mango. Blend until smooth using a tamper, if needed, to continue pushing frozen fruit into the blades and pulsing as needed.
Divide smoothie among bowls.
Drizzle with a generous dollop of honey yogurt.
Top, to taste, with pineapple, kiwi, raspberries, sliced almonds and cacao nibs. Enjoy!
Yields 2 Servings