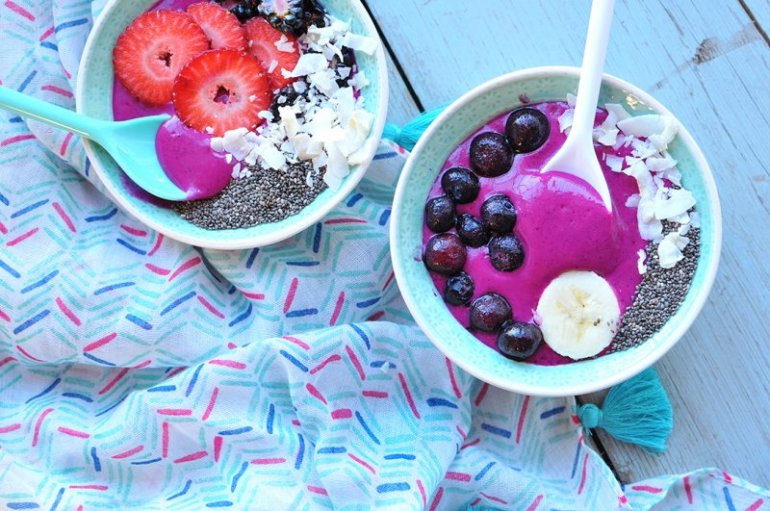 These super colofrul dragonfruit smoothie bowls are the perfect way to celebrate Spring's arrival. Made with Silk unsweetened cashewmilk, frozen fruit and vegan protein powder --- and then topped with allllllllllllll the good things.
Have you gotten into the smoothie bowl trend?
Basically you pour your smoothie into a bowl and then top it with lots of yumminess.
But, first...a confession.
I used to think they were kinda silly. I did.
BUT, then I started having smoothies every day (part of my new year's resolution that I've kept up now for 63 days!!! #goingstrong). And I realized smoothie bowls are a nice way to slow things down a little bit and to savor the moment instead of sucking it down with a straw in 6.2 seconds flat! AND smoothie bowls are allllllllllll about the toppings. Am I right? So you basically get to play with your food and make it pretty.
Which I love.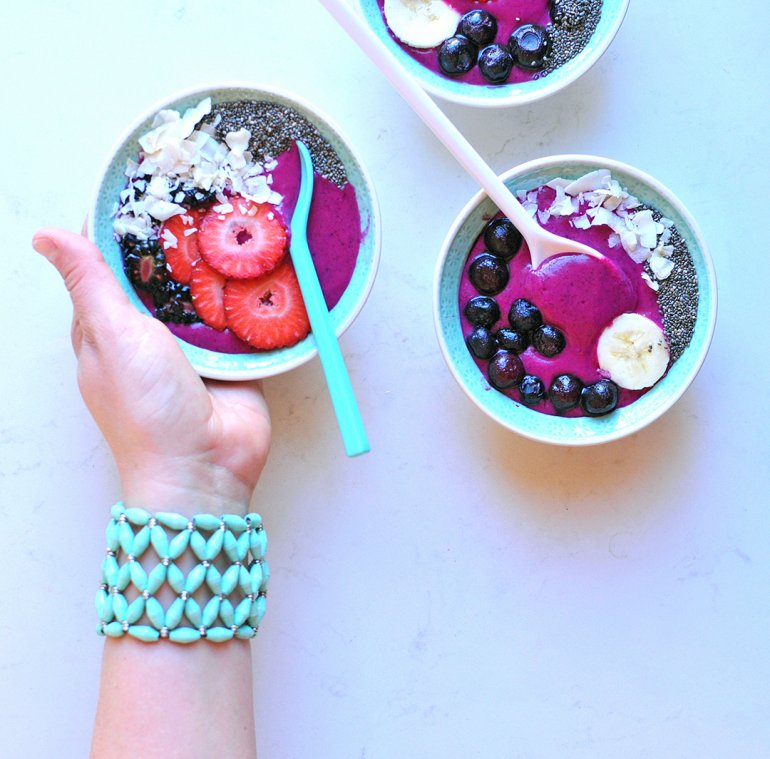 There is a trick though... for smoothie bowls vs. regular smoothies.
You want to use less cashewmilk so that it has a slightly thicker texture. That way the toppings actually stay on top (!!) instead of sinking to the bottom. So in a normal smoothie I'm drinking with a straw I usually use 1 cup of cashewmilk; but for the smoothie bowl, I use 1/2 a cup.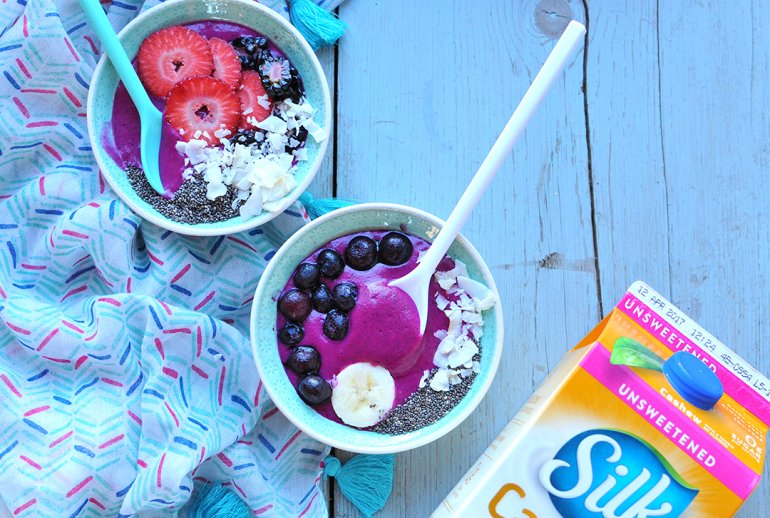 Toppings I love to put on smoothie bowls:
Fresh Fruit --- sliced bannas, sliced strawberries, blackberries cut in half, frozen blueberries, frozen peaches
Chia Seeds --- every.single.time.
A healthy fat --- coconut flakes and/or nuts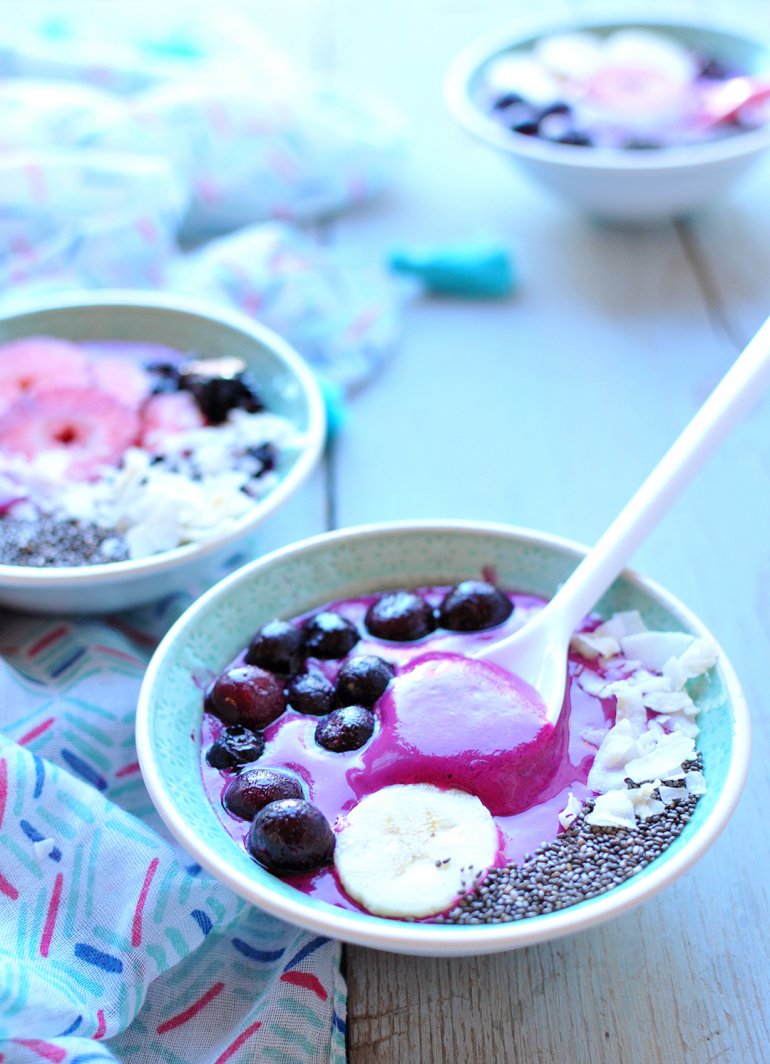 What makes this particular smoothie bowl so gloriously pink is the dragonfruit. Most of you probably haven't had it before, but I highly recommend adding it to your smoothie rotation every so often. It's chockful of antioxidants and nutrients -- like magnesium and fiber and vitamins B2 and C! So, where did I get this neon pink fruit? At Wholefoods --- they sell frozen dragon fruit puree in 4 serving "smoothie packs"! You just add them directly into the blender with the cashewmilk and protein powder.<---- easy, peasy!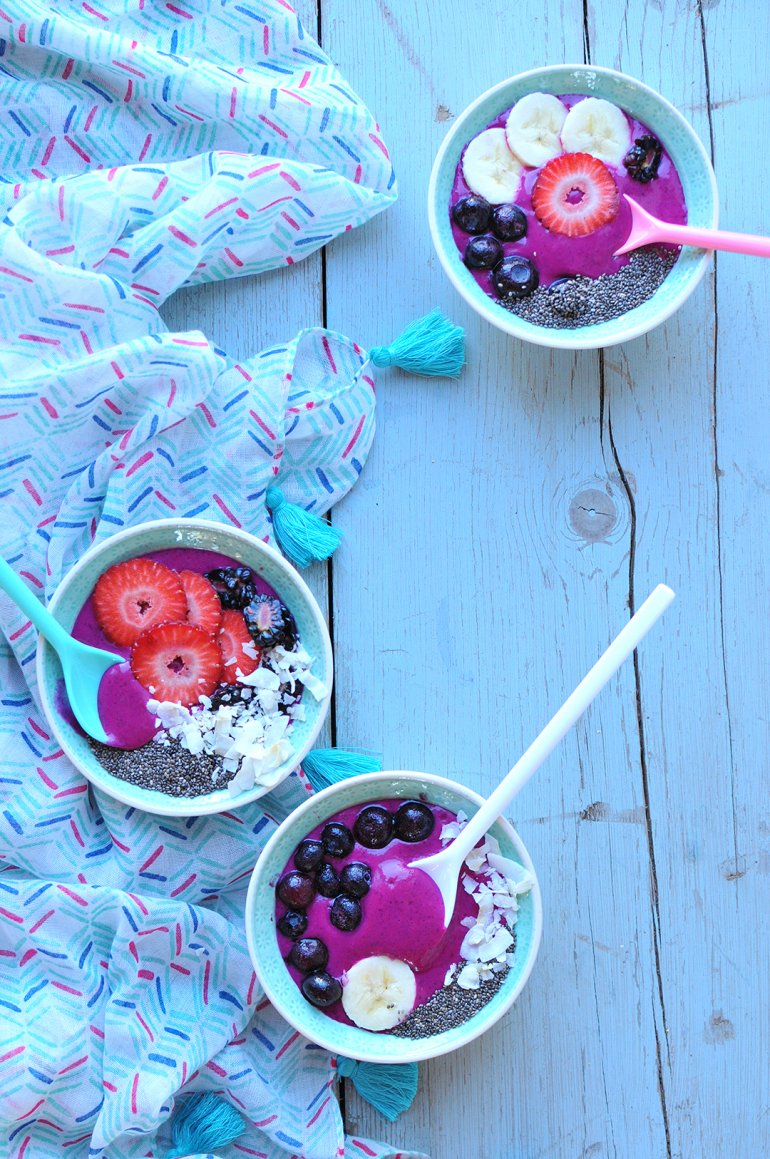 And if you're not ready to fully embrace the smoothie bowl trend, that's ok! You can just blend everything up and put it in a mason jar... like I did below (feel free to add a little bit more cashewmilk).
Tell me...
Who else is ready for more sunshine, more flowers, and more delicious smoothie recipes?!?!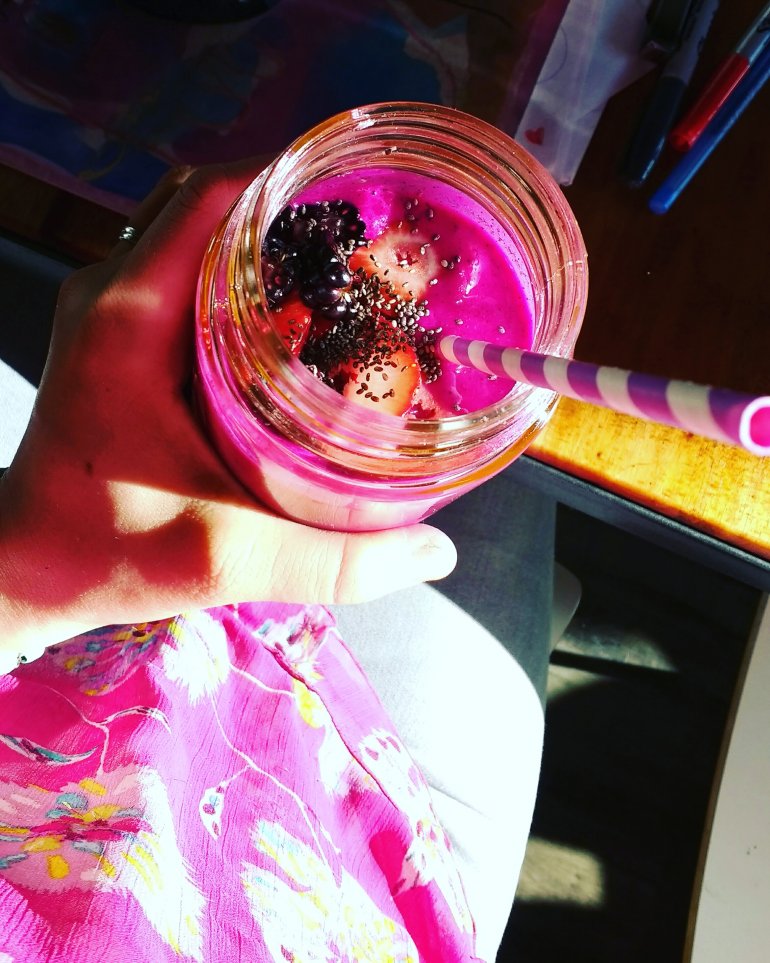 This is a sponsored conversation written by me on behalf of Silk. The opinions, recipe, beautiful food photography and text are all mine. Thank you for supporting brands that support Nosh and Nourish!!! I choose them based on what I already cook/create with and feel 100% confident in recommending to you.
Dragon Fruit Smoothie Bowl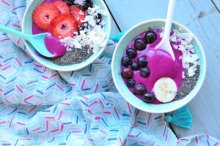 Description
smoothie bowls | dairy-free smoothies | dragon fruit smoothie
Ingredients
2 packets of dragon fruit puree (approx 8oz)
1 serving of vegan vanilla Arbonne protein powder (or sub your favorite)
1⁄2 cup Silk Unsweetened Cashewmilk
4 Strawberries (greens/top removed)
various toppings* (see below)
Notes
top with fresh fruit -- like blackberries, strawberries, banana, frozen blueberries
top with healthy fat -- like shredded coconut or nuts
top with chia seeds
Instructions
Combine smoothie bowl ingredients together in a high speed blender (Blendtec if my favvvv).
Blend until smooth.
Pour it into a bowl and top with various toppings.
Yields 1 Servings