Just like your favorite baked good, but in smoothie form! This Blueberry Muffin Smoothie is protein-packed, completely plant-based (vegan!), and absolutely DELISH. 
You know the ones I'm talking about. Rich, decadent, giant, butter-y blueberry muffins topped with the most perfect sugary crumble top. So good to eat until later when you have that sugar/carb crash! Well, this smoothie is a healthified version of that muffin. Similar taste, but will keep you satisfied and full through morning.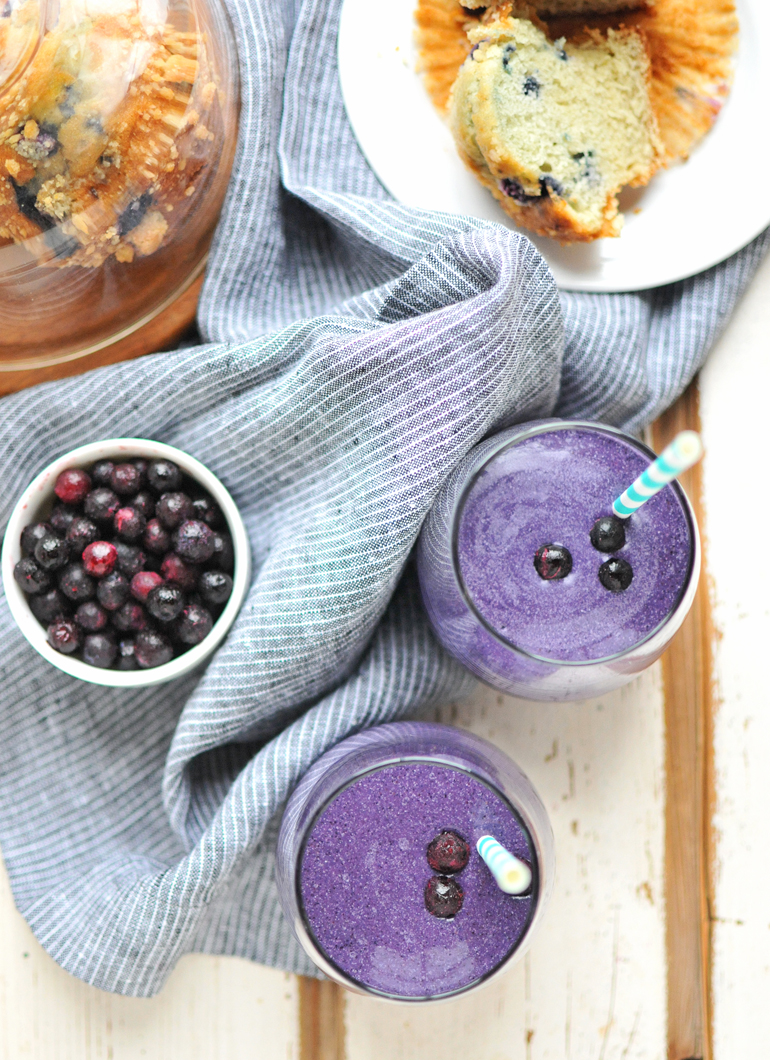 What's in it?
Silk's super creamy Unsweetened Cashewmilk
frozen organic blueberries
cooked quinoa! (yay for extra protein)
almond flour (helps regulate blood sugar)
coconut oil (yay for healthy fat)
vegan vanilla protein powder (this one is my fav)
a bit of maple syrup (optional)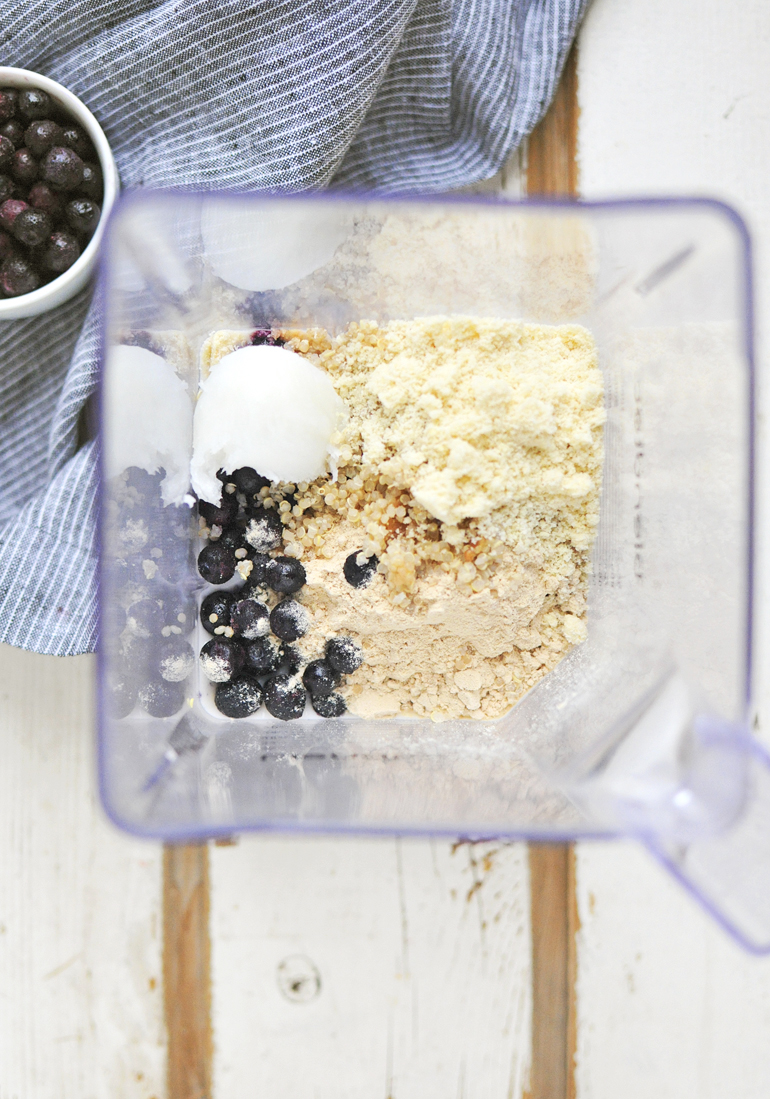 Frozen organic blueberries are a staple at our house. I buy them almost every week! Babycakes likes to snack on them --- either in her lunchbox or after school. I love that they're so high in antioxidants, low on the glycemic-index (that's part of why I prefer using them in smoothies instead of frozen bananas), and full of vitamin K and fiber. And, they're just so darn pretty!! LOOK at that gorgeous purple.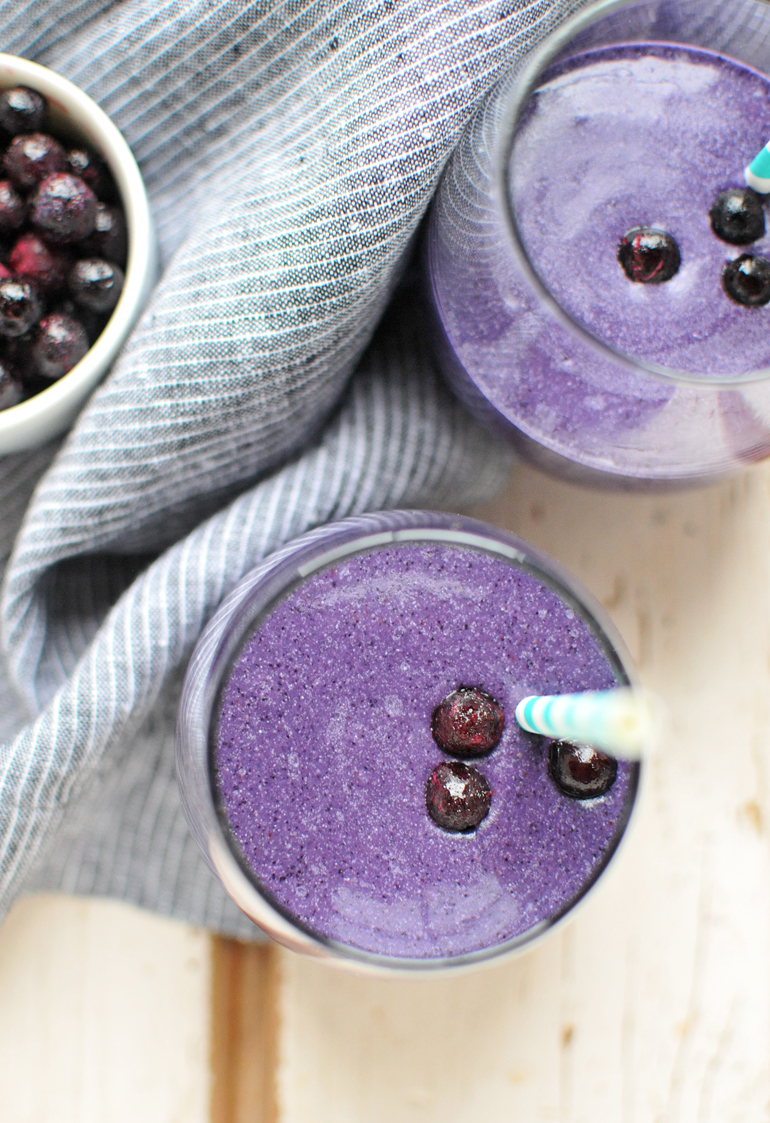 Have you tried Silk's cashewmilk yet? It really is my favorite and always in my fridge. And I have so many recipes that use it, the half gallon will be gone before you know it and you'll have to restock!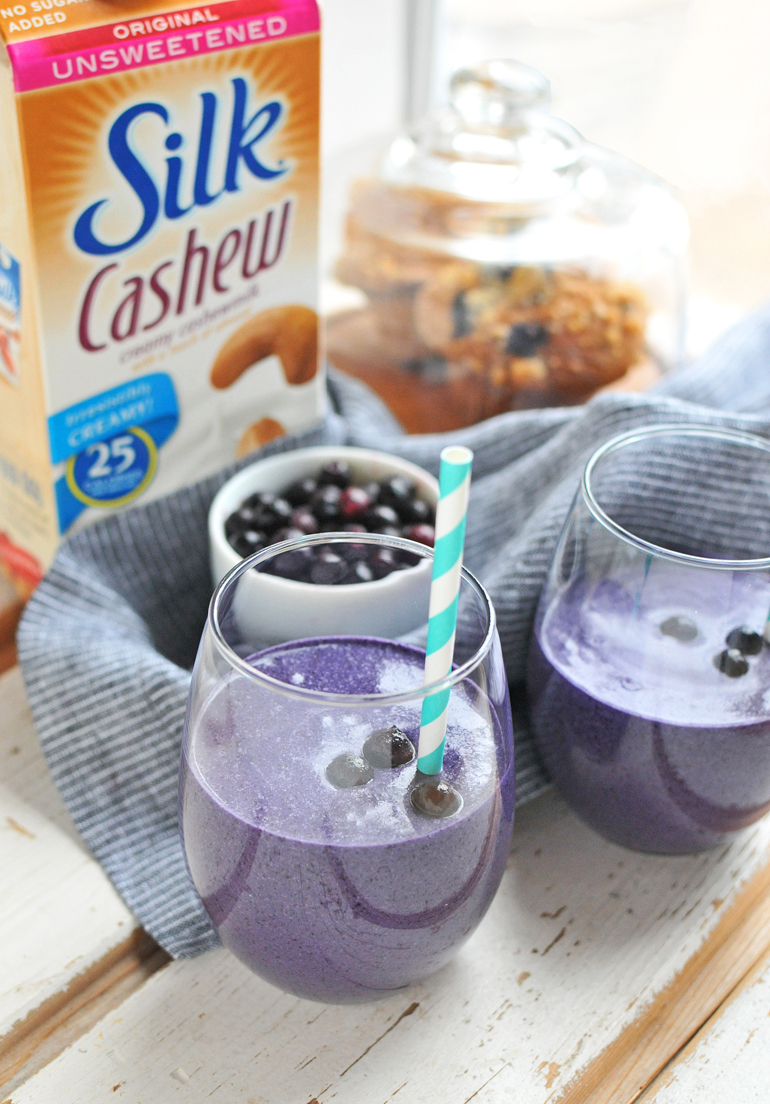 And don't be scared of the quinoa or almond flour in the smoothie. They help bring some of that true "muffin" taste and a lot of nutrients... but they blend up completely in the Blendtec, so it's just smooth, creamy, deliciousness that you taste. 
Breakfast is served!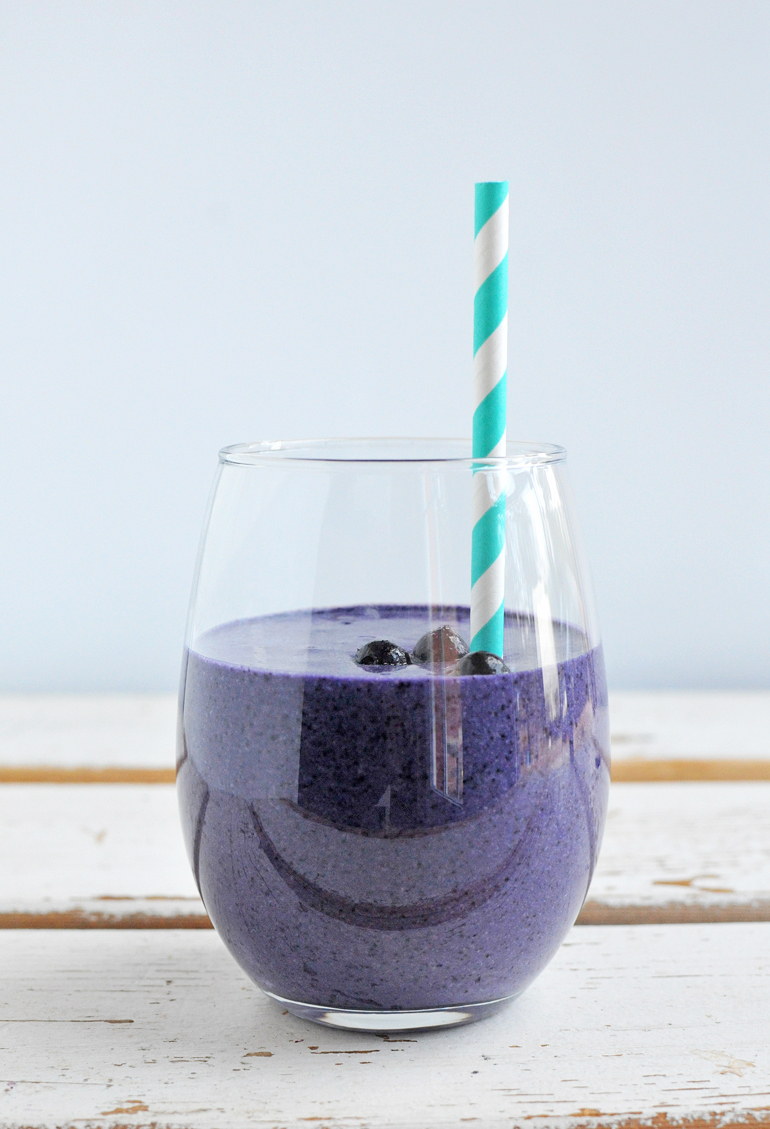 Be sure to sign up for Silk's newsletter to keep up with new products, recipe ideas, get coupons, etc. I can't wait to try their new Nutchellos!
This is a sponsored conversation written by me on behalf of Silk. The opinions, recipe, beautiful food photography and text are all mine.
Blueberry Muffin Smoothie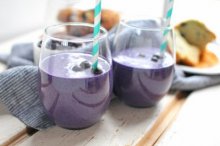 Description
Blueberry Muffin Smoothie // via Nosh and Nourish
Ingredients
1 cup Silk Unsweetened Cashewmilk
1 cup frozen organic blueberries
2 tablespoons almond flour
1 tablespoon Coconut Oil (I used the butter flavor from Now Foods --- sooo good!)
1 scoop vegan vanilla protein powder (or sub your favorite protein powder)
1 tablespoon Dark Amber Maple Syrup (or sub sweetener of choice)
Notes
Instructions
Combine all ingredients in a high speed blender.
Blend until smooth. 
Enjoy!
Yields 16 Ounces