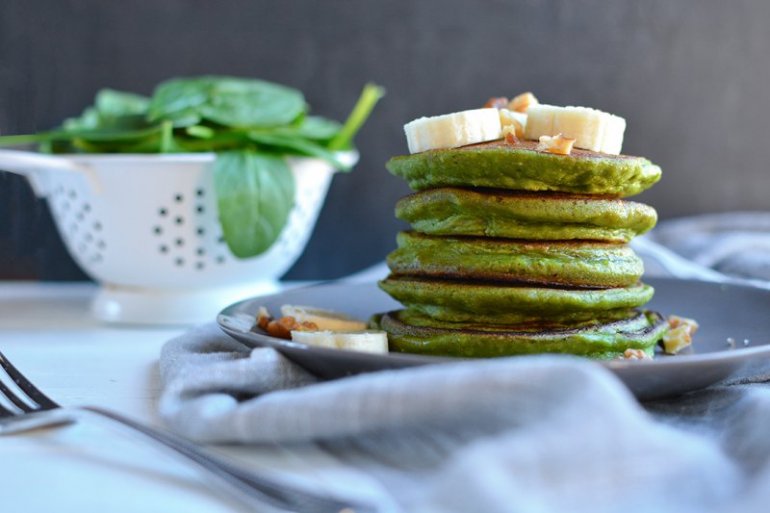 This super popular, old blog recipe got a makeover thanks to my friends at Silk. These green smoothie pancakes are hands down the most requested breakfast at our house --- and we've been making them weekly since 2014 -- ie. years!!
I have so much extra time to doddle around in the kitchen, said no one ever.
Time is definitely a precious commodity these days!!! None of us ever have enough of it. So I've come up with a list of time-saving tips for the kitchen that will make nourishing your family throughout the week just a little bit easier. Starting with...
1. Cook up a batch of quinoa on Sunday nights so that you have fully cooked quinoa available throughout the week to add into soups, tacos, salads like this one and this one, and even brownies!
2. At my house, we have 2 sets of glasses in the kitchen: tall pint glasses for Dear Hubby and clear mason jars for me. We never have to guess, "Is this my cup?" so we use the same glass all day and wash dishes less often.
3. Parchment paper is your friend. I always bake on it so that the pans are a breeze to clean up.
4. Consider signing up for one of those meal plan services 1 -2 times a week. I'm currently testing them out to see which is my favorite to recommend to you! It saves you time in the kitchen (the meals are really easy to prepare) AND it saves you time at the grocery store, since they send the perfect portion of ingredients right to your door. Would you be interested in seeing/hearing about my favvvvv?
5. Cook extra pancakes over the weekend so that you have quick breakfasts ready throughout the week.
Speaking of pancakes... 
Just imagine all the goodness that you'd pack into a healthy green smoothie, but in pancake form.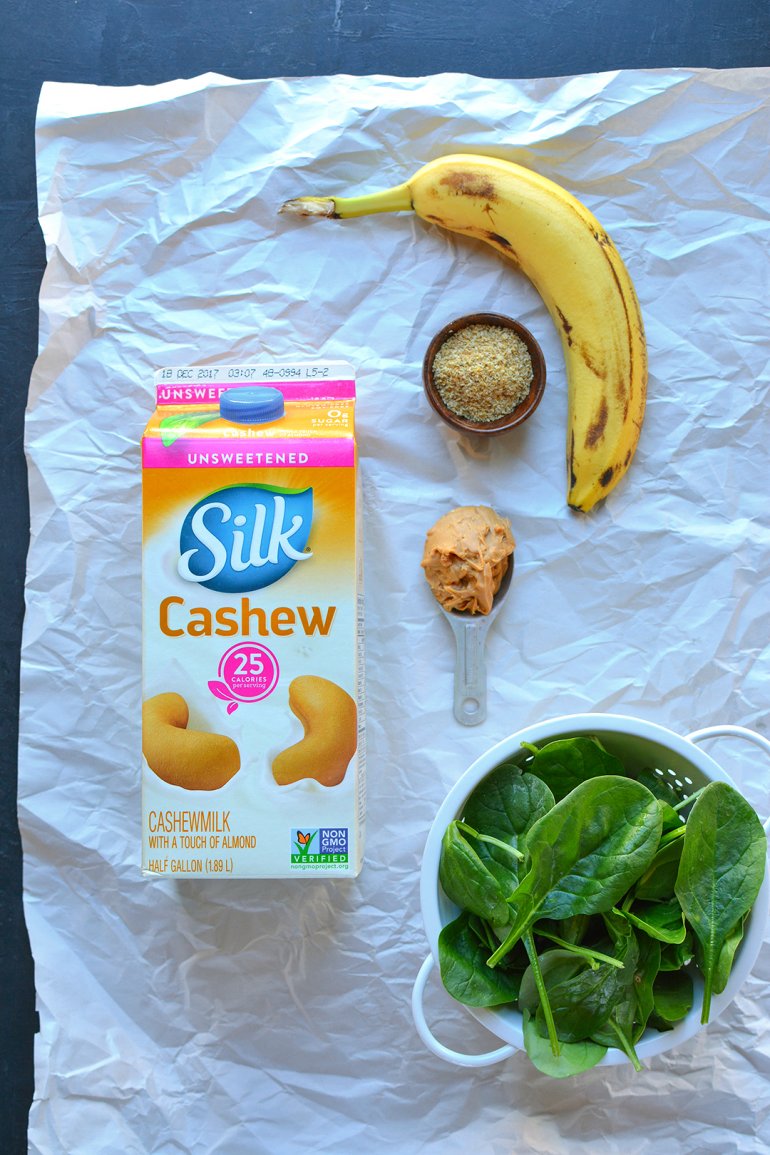 Just look at how easy they are to make! And how much kids love them:
Put everything into the high speed blender, and voila.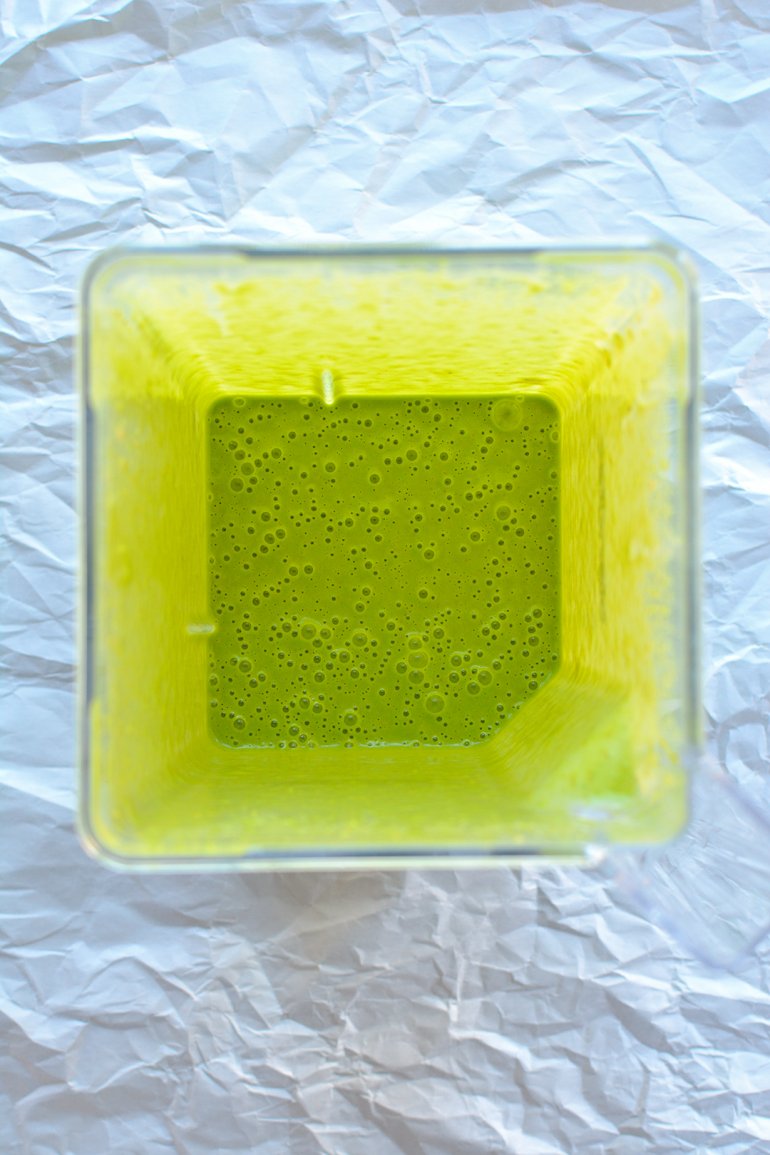 This is seriously the most requested breakfast at our house!! Babycakes devours them (like 3 or 4 at a time).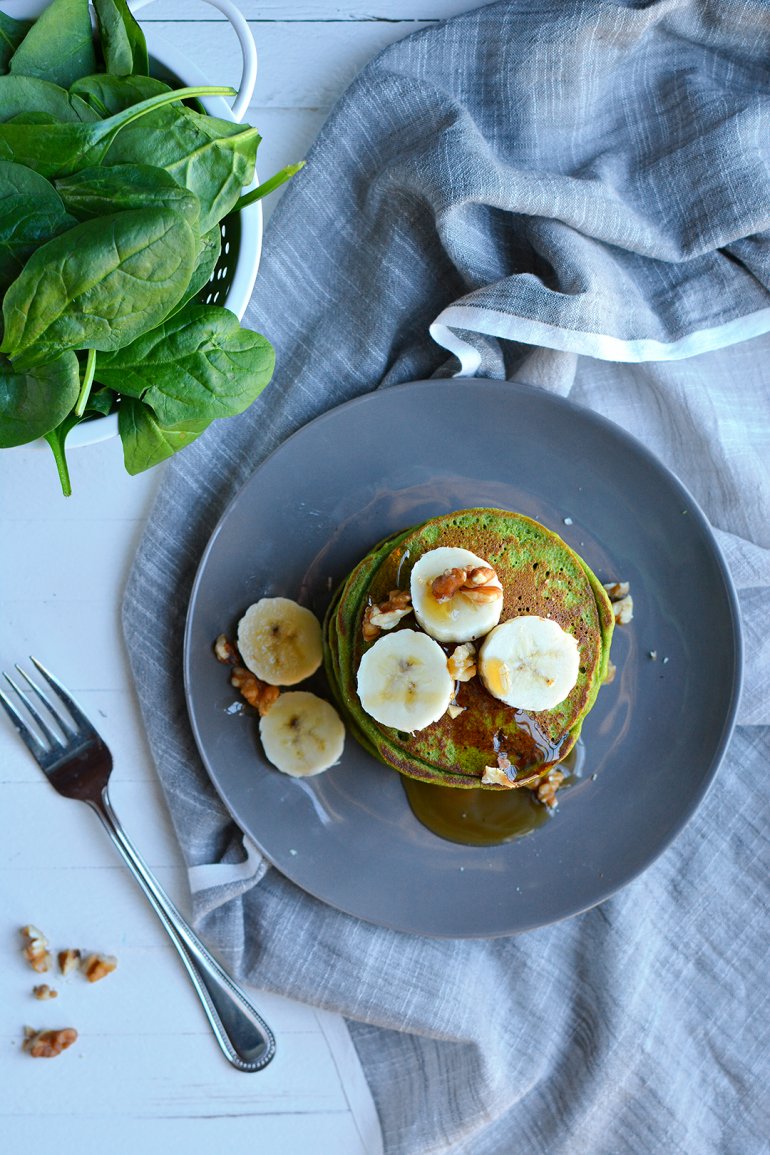 Look at that glorious green!! Don't let the color scare you away though. These pancakes are:
delightfully sweet
protein-packed
super easy to make
filling, without weighing you down
a great way to start the day
easy to freeze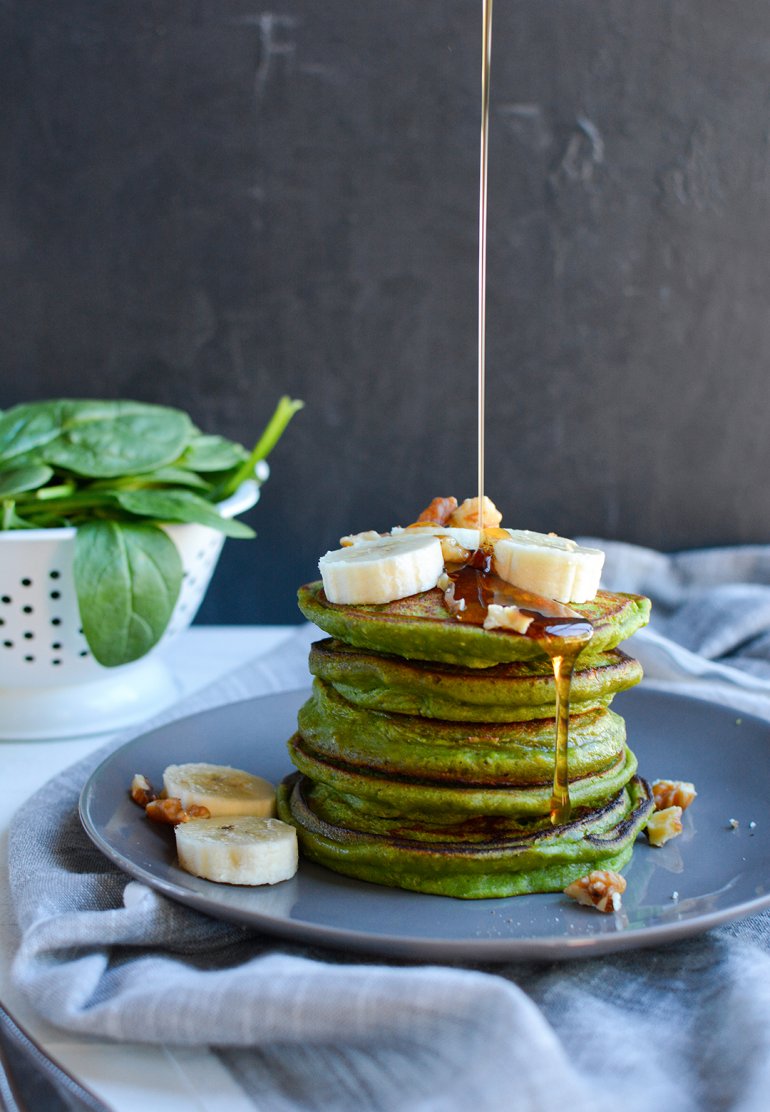 And here's one of the old photos from the original post (circa 2014), just for giggles: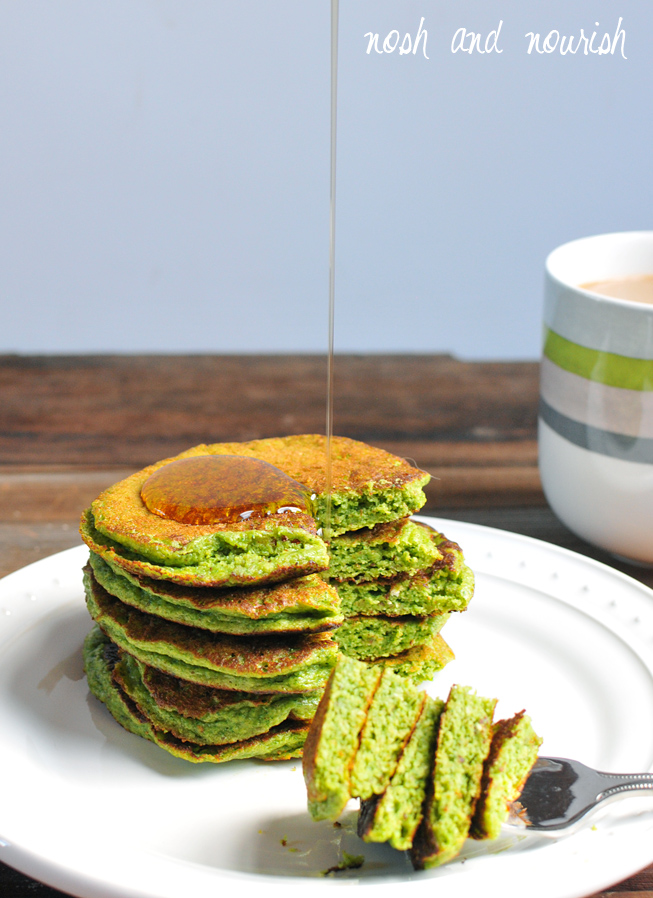 I think I've gotten a lot better at photography AND pancake making, lol. 
Be sure to sign up for Silk's email newsletter to get coupons and more delicious recipe ideas!
---------------------------------------------------------------------------------------------------------------------------------------
This is a sponsored conversation written by me on behalf of Silk. The opinions, text, recipe, and beautiful photos are all mine. Thank you for supporting brands that support Nosh and Nourish!! I choose them based on what I already cook/create with and feel 100% confident in recommending to you.
Green Smoothie Pancakes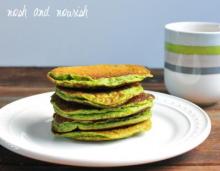 Description
Green Smoothie Pancakes // via Nosh and Nourish
Ingredients
3⁄4 cups Silk Unsweetened Cashewmilk
1 tablespoon Peanut Butter
Notes
I like and use Bob's Redmill GF Pancake Mix the most often. I also like the Flapjacked' protein pancake mix a lot.
Instructions
Combine all the ingredients except the pancake mix in a large measuring cup.
Use an immersion blender to puree the spinach, banana, peanut butter, etc... until smooth.
Stir in the pancake mix.
In a large pan, over medium-low heat, pour the batter into small 3 - 4 inch circles.
When the pancakes start bubbling a bit and the bottom is lightly browned, flip them over.
Continue cooking for a minute or two on the other side.
Serve warm with syrup!
Yields 9 Pancakes