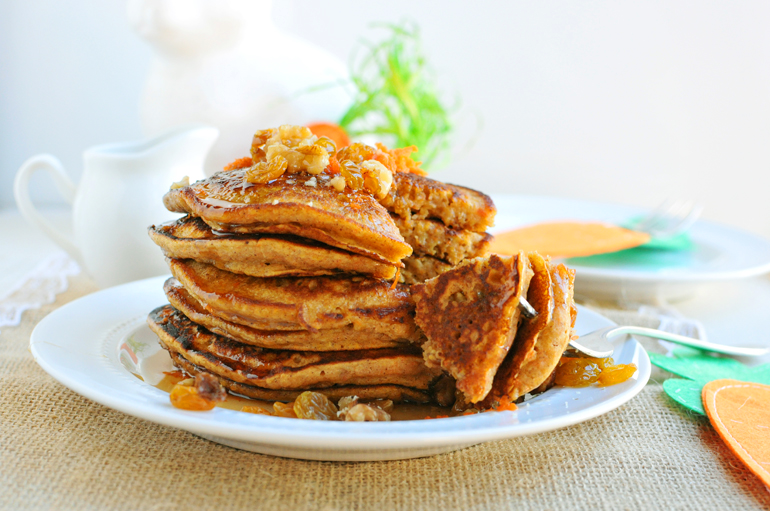 These Carrot Cake Pancakes are reminiscent of your favorite decadent dessert, but totally acceptable for breakfast! With frozen organic carrots from Cascadian Farm, golden raisins, creamy cashewmilk, and walnuts, these pancakes are nourishing, uber filling, and perfect for Easter brunch or any weekend this Spring for that matter!
My family is obsessed with pancakes.
Or maybe it's the dark amber maple syrup... lol.
Either way, I love adding a bunch of healthy stuff in there, before they pour maple syrup all over it!! My green smoothie pancakes with spinach and flax and nut butter are the most requested breakfast at our house. Although that might change, now that these carrot cakes ones are in the rotation!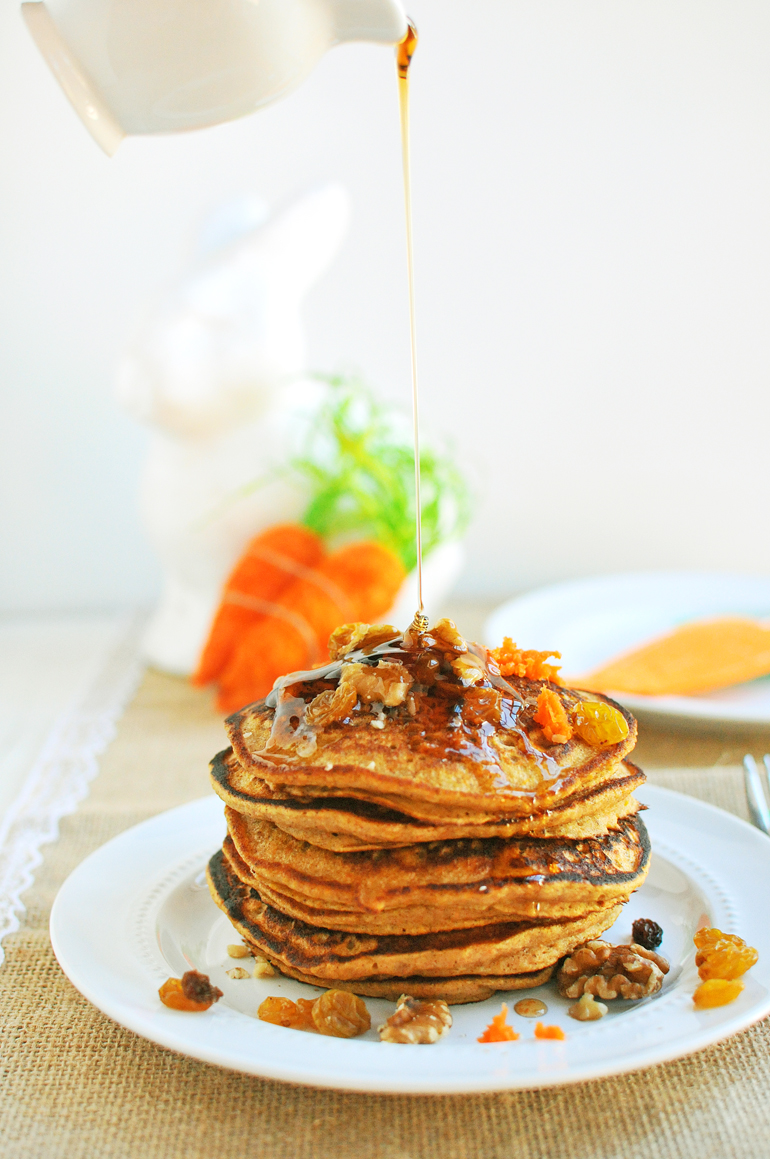 Sometimes we don't even use syrup, and instead dip our pancakes in Greek yogurt or in a homemade nut butter. Mmmmm... creamy walnut butter would be amazing with these pancakes! (I will post a recipe for that soon!!) But you have to admit... that syrup drip is pretty darn gorgeous, right?!?!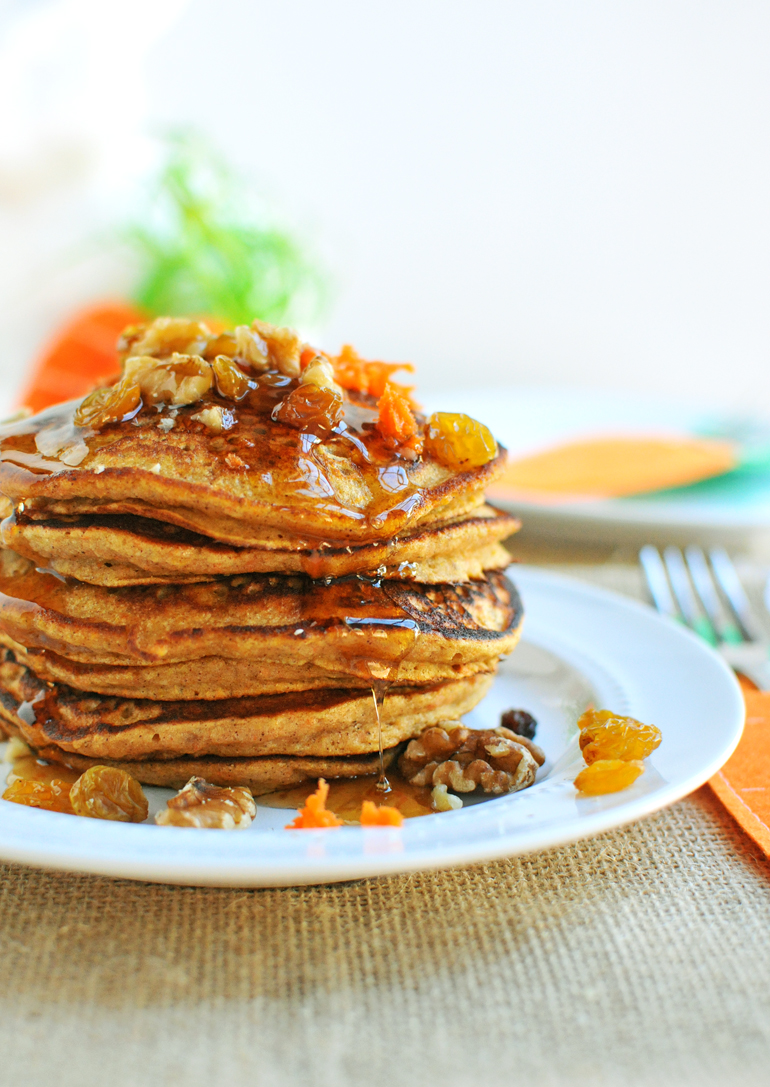 I used Cascadian Farm's frozen organic multi-colored carrots for these pancakes-- no need to grate them, just throw them in the blender with the cashewmilk and a few other things and give it a whirl. You can puree until smooth, or leave it a little chunkier to give it more texture like traditional carrot cake... totally up to you!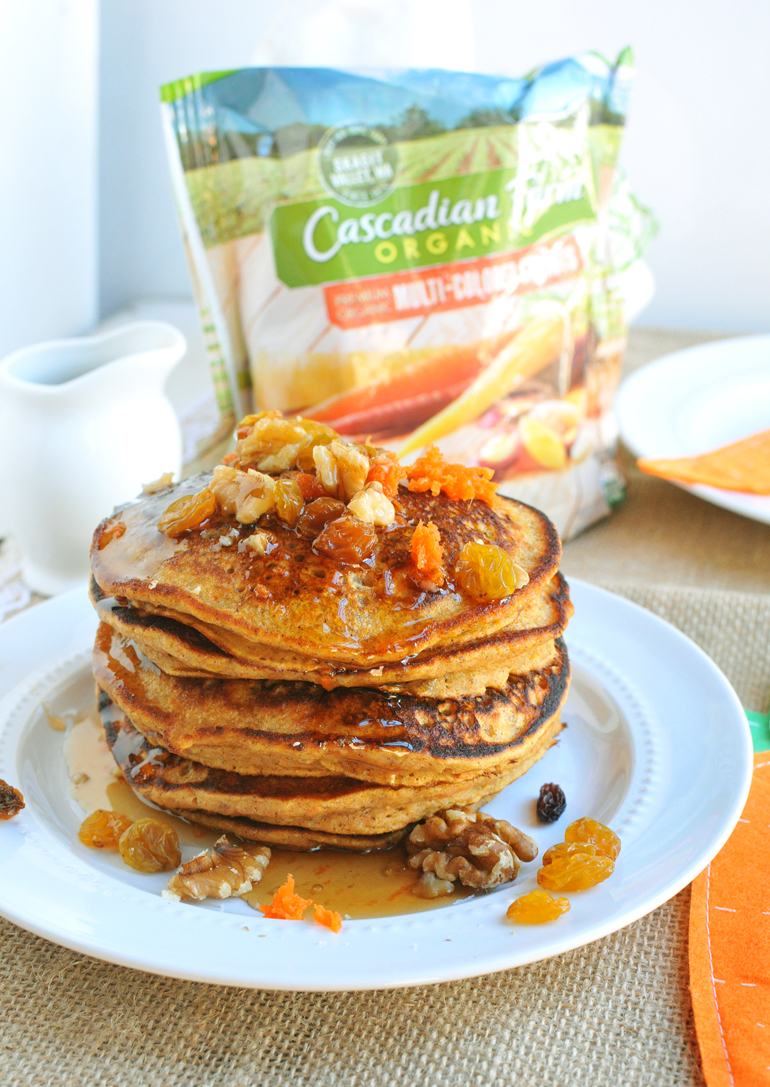 I love frozen organic vegetables because:
They're available year-round
They're frozen at their peak freshness
They're long-lasting and don't get wasted like fresh veggies often do
They're generally less expensive than fresh, but just as good (or better)
They're super versatile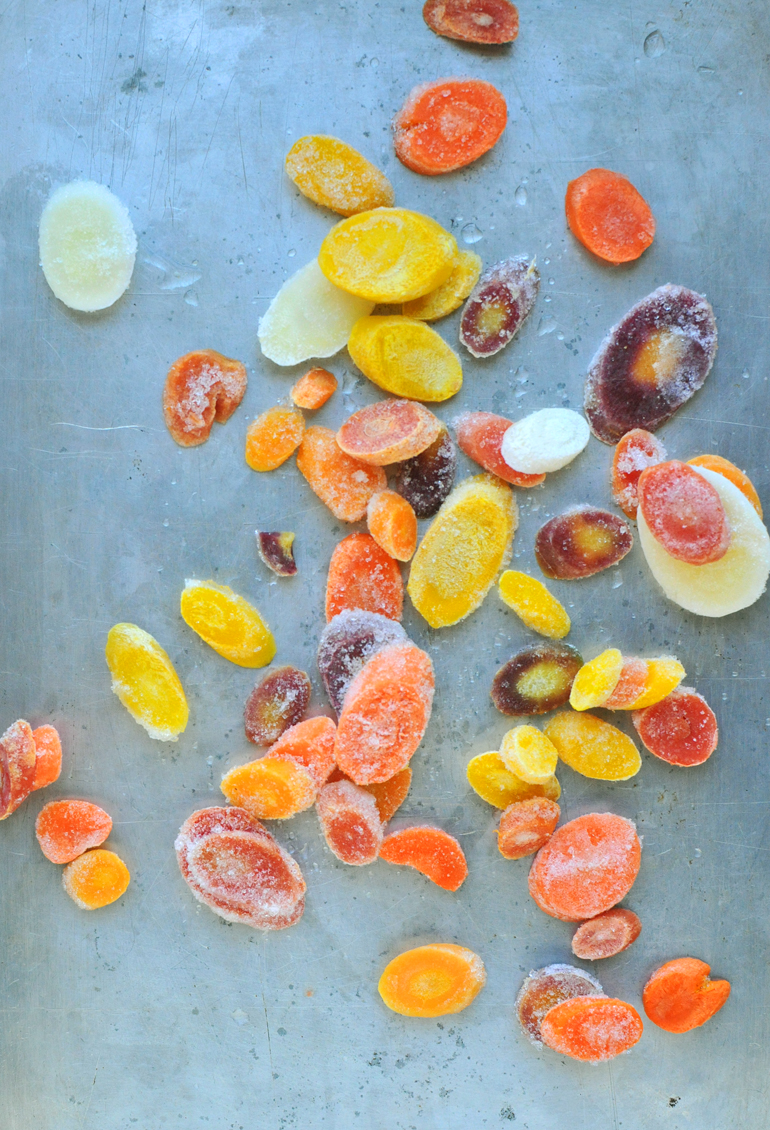 These carrot cake pancakes are ready in 15 minutes or less, are devoured happily by all, and give you a big boost of beta carotene, fiber, and healthy fat.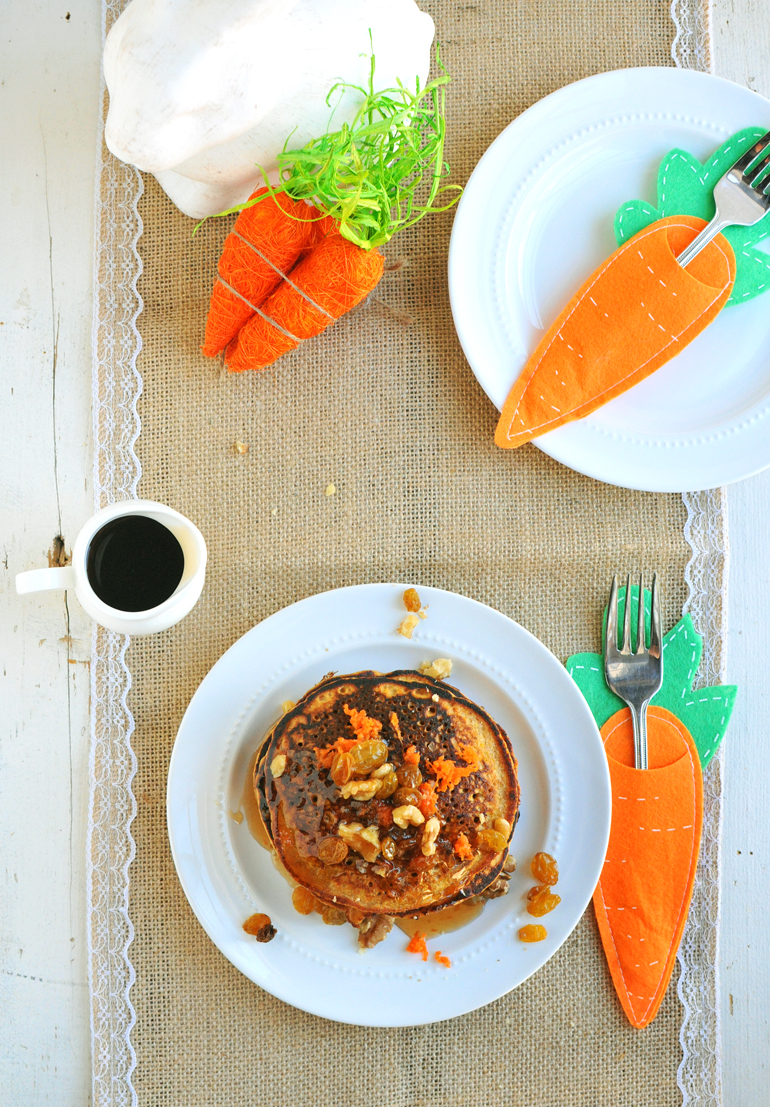 Need more Easter inspiration?
Here's some other delicious Easter desserts from around the blogosphere that I'm loving:

Disclaimer: this is a sponsored post written by me on behalf of Cascadian Farm. The opinions, text, recipe, and beautiful photos are all mine. Thank you for supporting brands that support Nosh and Nourish!! I choose them based on what I already cook/create with and feel 100% confident in recommending to you.
Carrot Cake Pancakes
Description
Carrot Cake Pancakes --- perfect for Easter or any weekend brunch for that matter! // via Nosh and Nourish
Ingredients
1 cup Cascadian Farm frozen organic multi-colored carrots (or sub fresh)
1 cup vanilla cashewmilk (or sub almondmilk or dairy milk)
2 Eggs (or sub flax eggs to keep vegan)
1⁄4 teaspoon Ground Cloves
1 cup 1:1 Gluten-free Baking Flour (I used Bob's Red Mill, or sub white whole wheat flour)
1⁄2 teaspoon Baking Powder
Notes
top with additional golden raisins and 1/4 cup coarsely chopped walnuts --- plus dark amber maple syrup!
Instructions
Combine the carrots, raisins, cashewmilk, and honey in a high speed blender. Blend until mostly (or completely) smooth.
Pour the puree into a large mixing bowl, then whisk in the eggs.
In a small bowl, combine the flour, baking powder, and spices. Stir until thoroughly mixed.
Slowly stir in the flour mixture into the carrot puree in the large mixing bowl, about 1/3 at a time stirring well.
In a large pan, over medium-low heat, melt the coconut oil. Then, pour the batter into small 3 to 4 inch circles. When pancakes start bubbling a bit and the bottom is slightly browned, flip them over. Continue cooking for a minute or two on the other side.
Serve warm with additional golden raisins, walnuts and maple syrup.
Yields 8 Pancakes