With caramel flavored Autumn Glory apples, cinnamon sugar vodka, sparkling apple cranberry water, white wine, and spices, this Apple Pie Sangria is the perfect drink for your Thanksgiving feast (or for any weekend imbibing this fall!) 
Imagine sitting at a large table with family and friends...bellies full from a fabulous meal, laughter filling the air, hearts full of gratitude, and digging that fork into a big ol' plate of apple pie. That's what this sangria tastes like.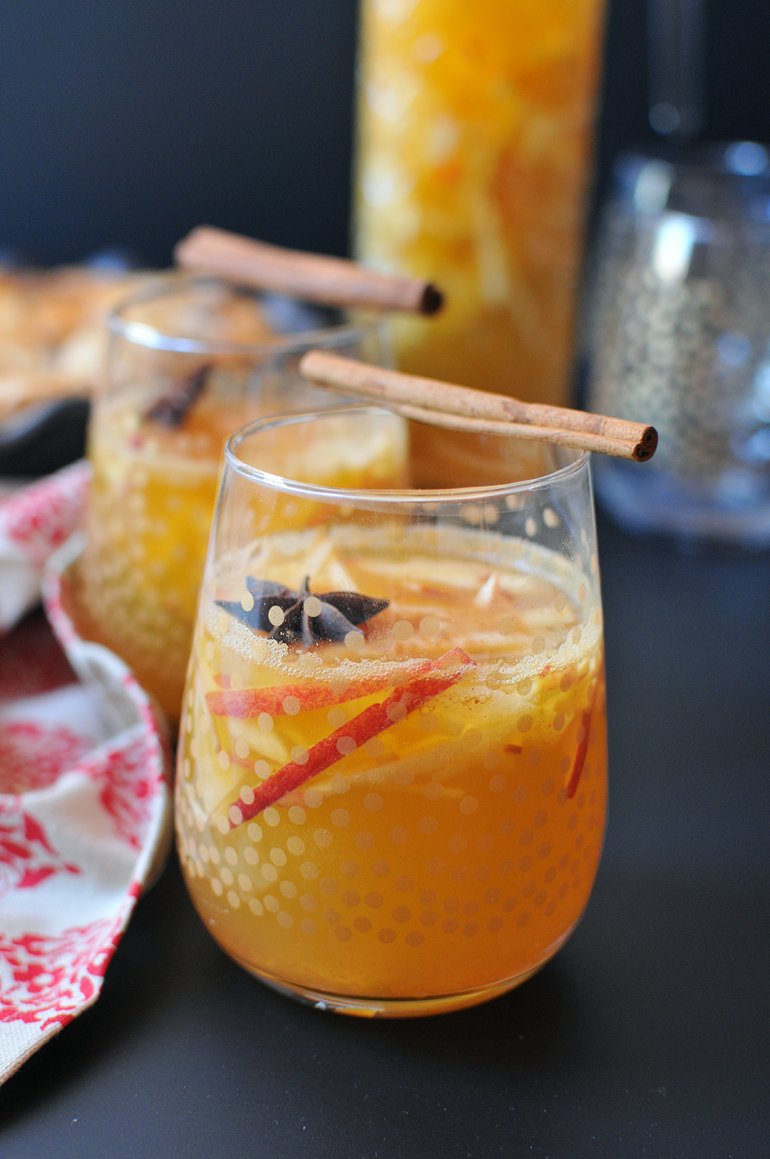 It all starts with these beautiful, sweet Autumn Glory apples. They're a new-ish apple variety made by crossing the Fuji and Golden apples. They have hints of cinnamon and notes of caramel (I know, it sounds too good to be true, but it's not!). They're non-GMO, grown in Washington state, the perfect fall apple, and seriously soooooooo good. My favorite ways to enjoy them:
sliced and served with almond butter
baked into a rustic galette
soaked in vodka and part of a fabulous sangria (<----- do it!)
In this sangria recipe, I use the apples in two different ways to really showcase their flavor: julienned and juiced.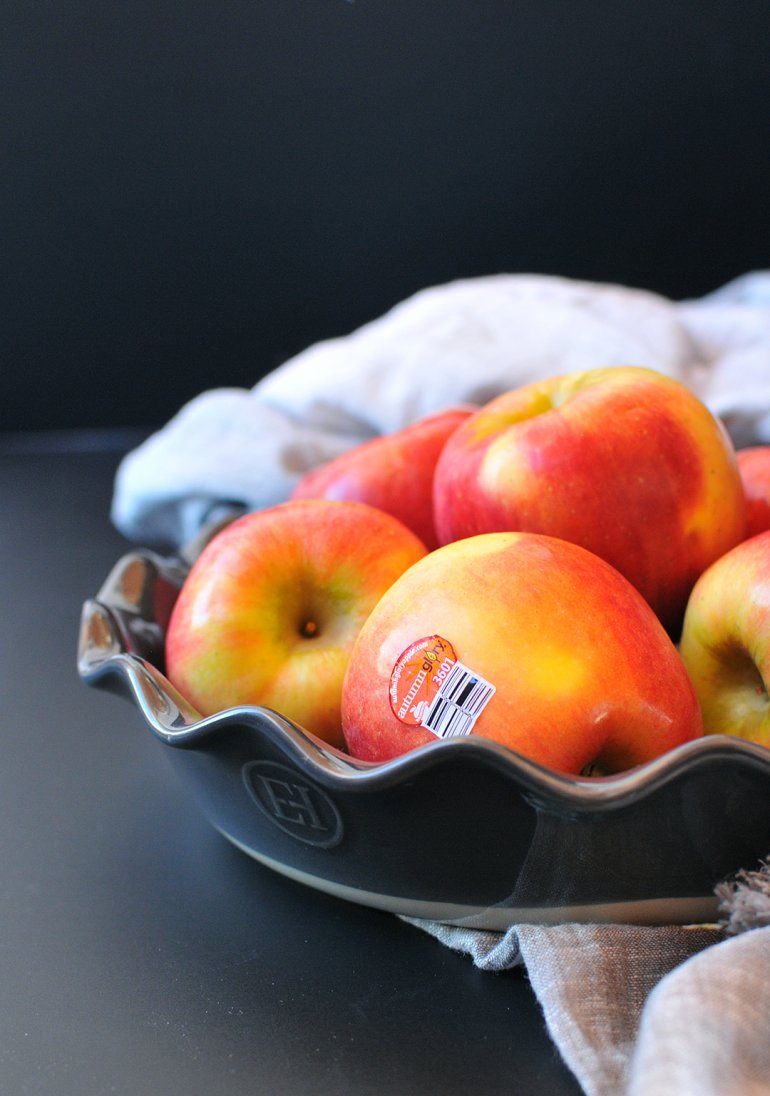 You probably know, I have a thing for sangria.
And tacos.
And superfoods.
There could worse things to be known for, right?!?!.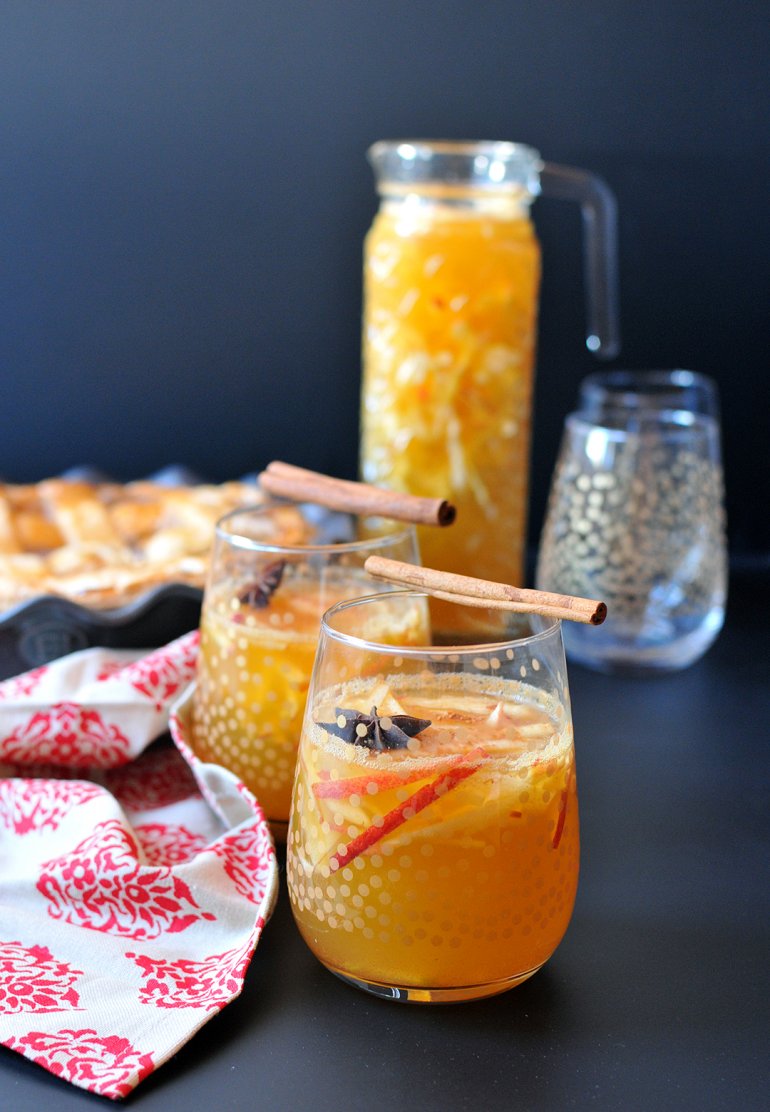 Sangria is essentially my favorite year-round drink. I'm borderline obssessed. It's just so easy to make a big pitcher of it to serve at a party and everyone loves the sweet flavor. See how many variations I have?!
Usually sangria is made with red or white wine, chopped fruit, plus vodka. But sometimes I mix things up a bit and sub in other hard liquor like bourbon or amaretto. In this Apple Pie Sangria, though, I use cinnamon sugar vodka. Did you know there was such a thing?!?!?  Oh my starzies!!!!! Seriously, how did I never know about this?!?!?!  (I also have a thing for exclamation points, if you didn't notice. I inherited that from my dad!!!!!!!!!!!!!!)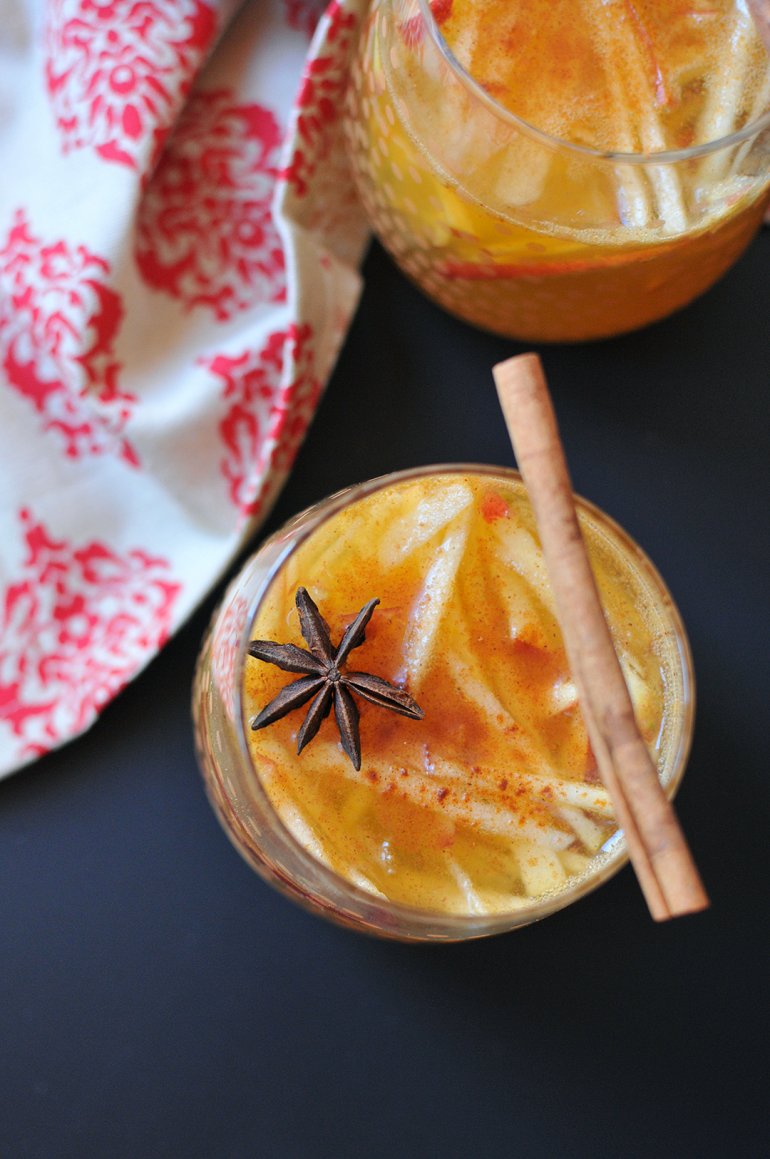 This apple pie sangria was the perfect cocktail for our PLANTSGIVING meal, a fully plant-based meal for turkey day (sans turkey). Here's a sneak peak of the gorgeous setting and food! Stay tuned this week as Lindsey and I share all the recipes on our blogs, including: Pumpkin Bisque, Roasted Fennel and Hazelnut Salad, Root Veggie Mash, Hearty Butternut Walnut Loaf, Bourbon Pecan Pie, and a Rustic Apple Galette!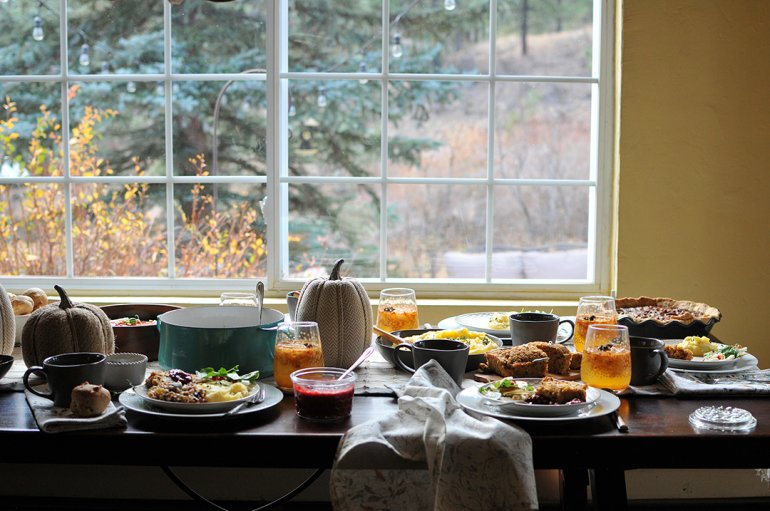 Disclaimer: this is a sponsored post written by me on behalf of Autumn Glory apples. The opinions, text, recipe, and beautiful photos are all mine. Thank you for supporting brands that support Nosh and Nourish!! I choose them based on what I already cook/create with and feel 100% confident in recommending to you.
Apple Pie Sangria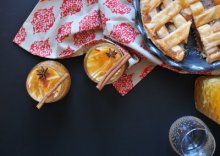 Description
Apple Pie Sangria -- the perfect Thanksgiving cocktail to impress your guests! // via Nosh and Nourish
Ingredients
4 Autumn Glory apples (juiced --makes approx 2 cups of apple juice)
2 Autumn Glory apples (julienned)
1 cup cinnamon sugar vodka
750 milliliters White Wine (I use Sauvignon Blanc)
24 ounces La Croix Apple Cranberry Sparkling water (or sub plain soda water)
Instructions
Use a juicer to juice 4 Autumn Glory apples. 
In a large pitcher, combine all ingredients, except the sparkling water.
Refrigerate and allow the fruit to soak in the liquor for an hour or more. 
When ready to serve your guests, add the sparkling water to the pitcher. Use a spoon if need be to distribute the fruit into the individual glasses. 
Enjoy!
Yields 8 Servings