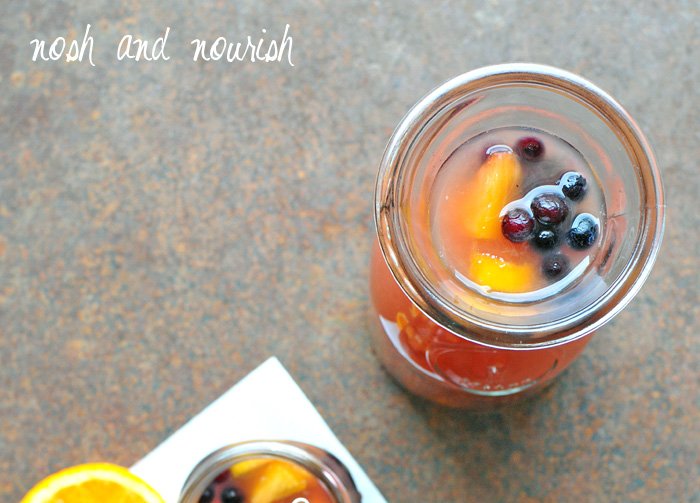 Generally sangria is made with wine (red or white), vodka, and fruit. You can add a few things here and there to make it unique, but that is the general make-up. Well, I don't like following the "rules." So, last time I used sparkling white wine to make Strawberry Watermelon Sparkling Sangria. And this time, I subbed out the vodka and subbed in honey bourbon. Oh my gosh, yes!!!!! This is such a refreshing, yet stout and sophisticated, summer drink.
Introducing Blueberry Citrus Bourbon Sangria:
And the bourbon swap wasn't the only game-changer. I also made my simple syrup with plain coconut water. Did you know that one 11-ounce serving of coconut water has more potassium than four bananas?!?! Some people don't like the taste by itself, but I promise you'll never know it's there.  Just sweet, fruity, boozy bliss.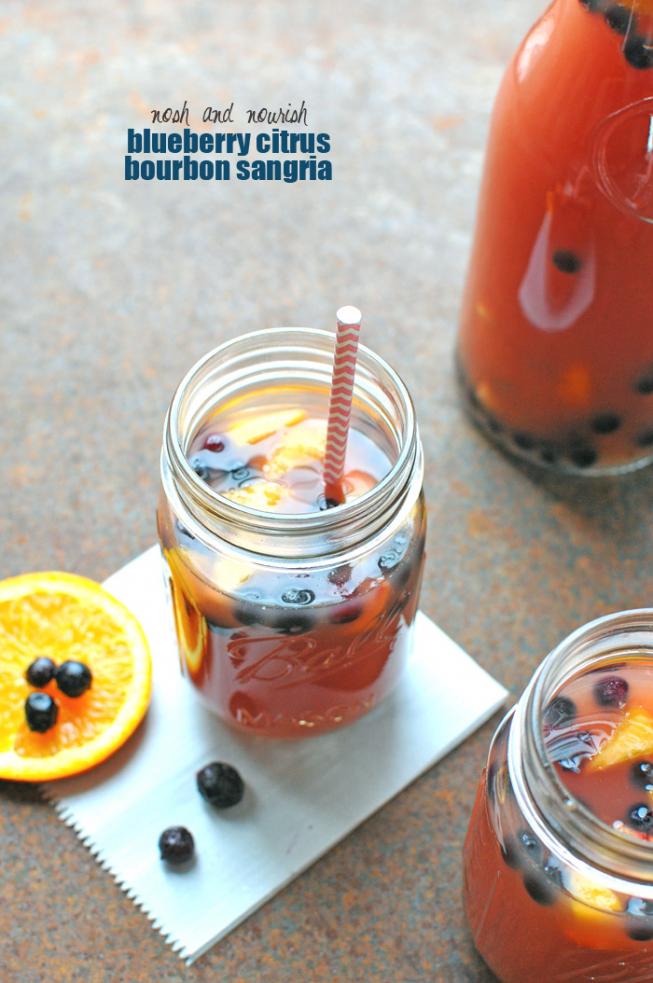 Speaking of fruit, I used frozen organic blueberries and peaches, then added in some fresh oranges.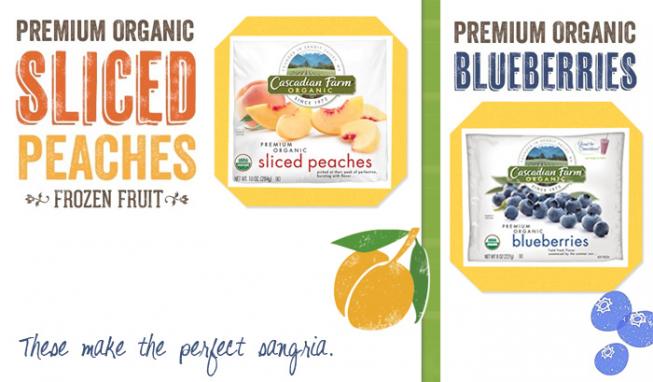 This sangria with a twist will be the hit of your next summer gathering, for sure! Mason jars and cute stripy straws are optional, but recommended :)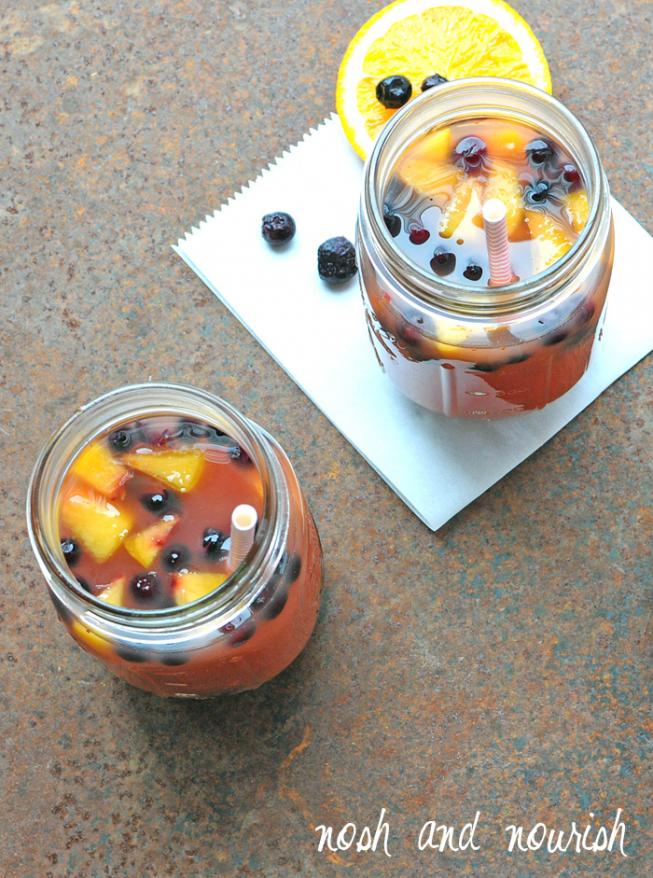 Or try some of my other favorite summer cocktails:
Blueberry Citrus Bourbon Sangria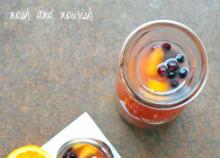 Description
Blueberry Citrus Bourbon Sangria // via Nosh and Nourish #cocktail #happyhour #summertime
Ingredients
1 cup plain coconut water
2 tablespoons Coconut Sugar
1 cup plain coconut water
1 1⁄2 cup Frozen Blueberries
1 cup frozen peaches (diced)
1⁄2 cup Oranges (peeled and diced)
1 bottle of Sauvignon Blanc (chilled)
Instructions
In a small saucepan over medium-low heat, combine 1 cup of coconut water with 2 tbsp of coconut sugar. Heat for approximately 5 minutes, stirring frequently. Mixture should be heated through and start to thicken.
Remove from heat and let cool.
Combine all other ingredients in a large pitcher.
Once the simply syrup has cooled, stir it into the sangria.
Serve cold.
Yields 2 Quarts