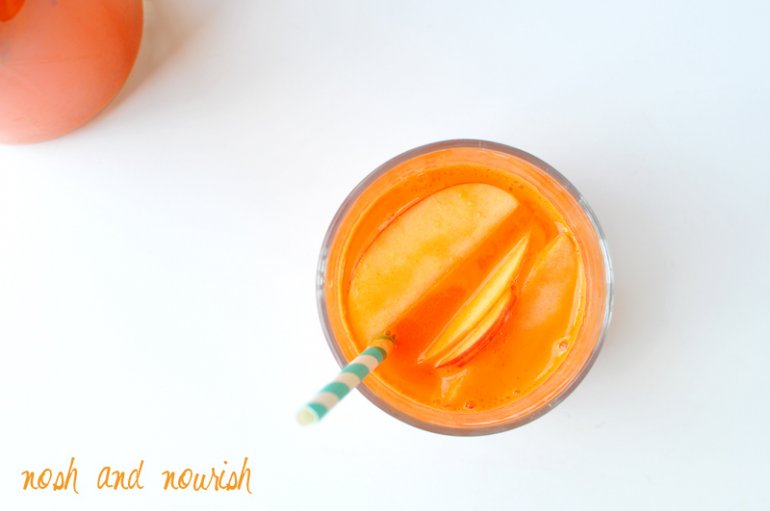 I had an idea for a sangria made with fresh juice. So I did what no food blogger wants to do... I googled. And to my surprise, there were zero matching google results. ZERO. Which meant one of two things: either I was a culinary genius with an actual fresh idea (very rare in the food blogging world) OR it was going to taste awful, LOL. Luckily for me, the recipe was amazing and really should catch on as a new "thing" in my humble opinion. So, without further ado...
Introducing Carrot Apple Sangria:
The standard sangria base of white wine, vodka, and fruit is taken up a notch with the addition of fresh carrot and apple juice. The carrot/apple combo is pretty standard in the juicing world, but has never been combined into a sweet cocktail... until now.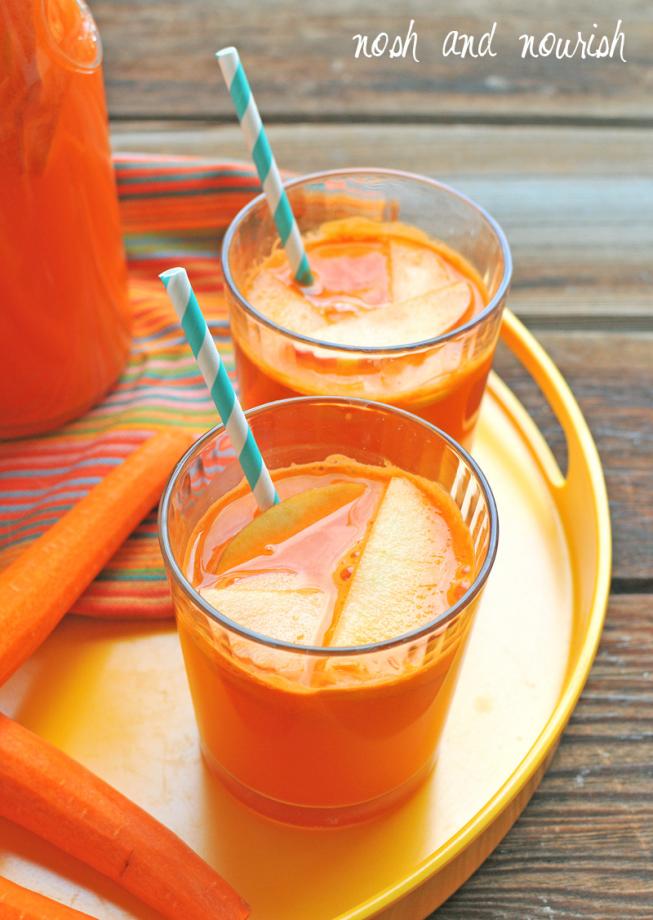 The fresh carrot juice adds:
a nice color
a mild flavor to balance the sweetness of the fruit and white wine
a beta-carotene and vitamin boost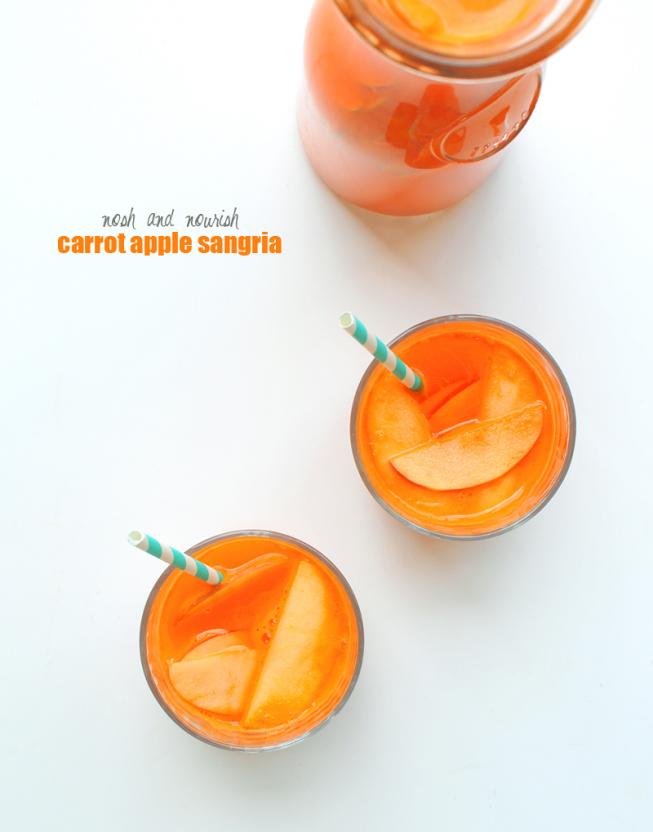 And this cocktail features coconut water as well, which is packed with electrolytes and potassium (more in one cup than 4 bananas!)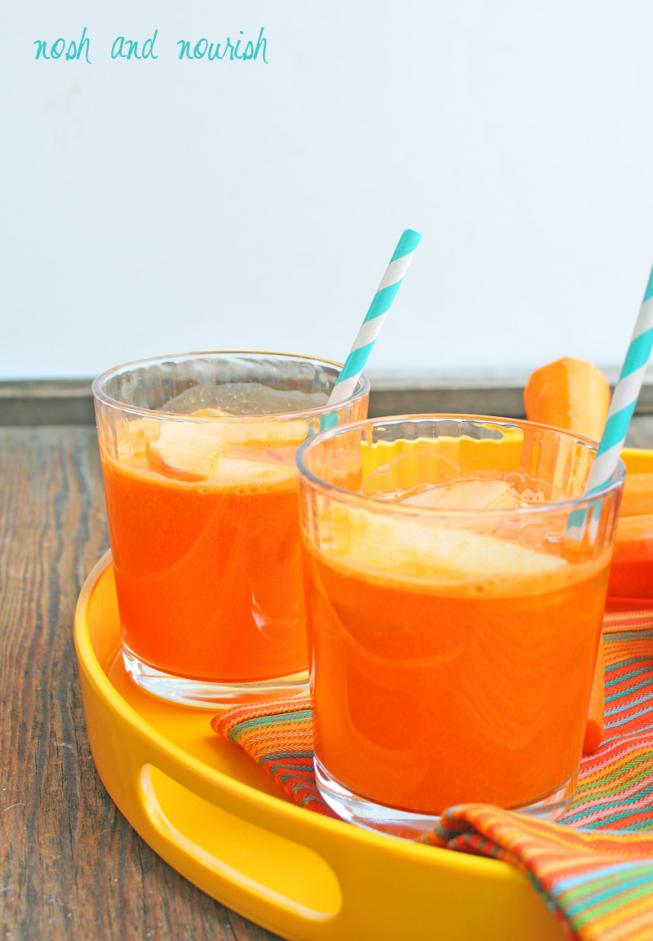 So, all that's left to do is lift our glasses and clank: "Cheers!"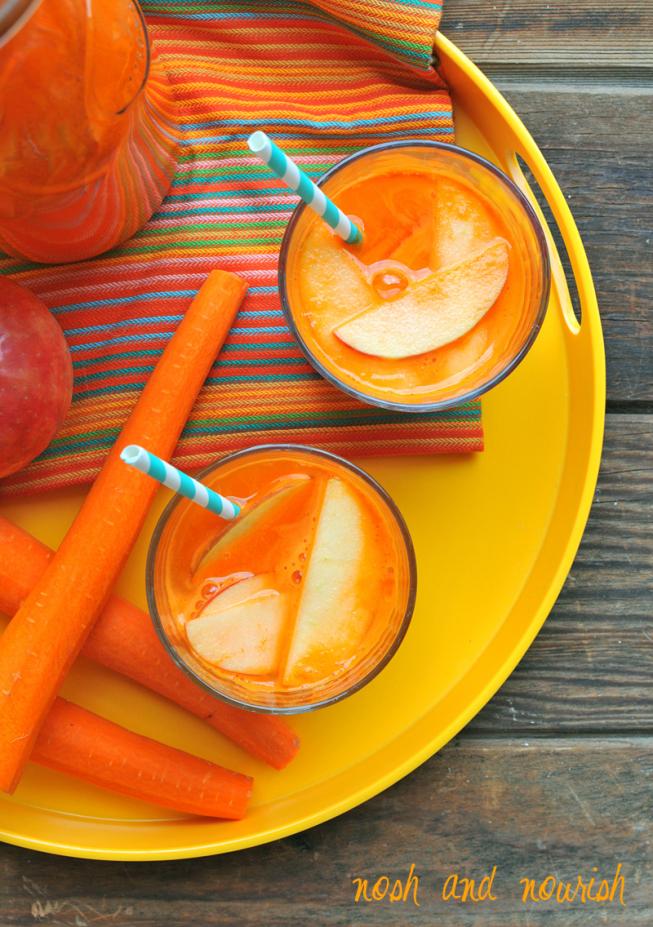 Carrot Apple Sangria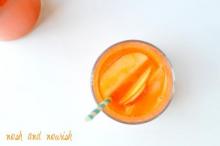 Description
Carrot Apple Sangria // via Nosh and Nourish
Ingredients
1 bottle white wine (I like McManis' Viognier)
1 cup carrot juice (freshly juiced is preferred)
1 cup apple juice (freshly juiced is preferred)
1 cup diced (or sliced) apples
2 tablespoons Coconut Sugar
Instructions
Soak 1 cup of apple slices in the vodka for at least 1 hour.  Set aside.
Juice carrots and additional apples (takes approximately 12 carrots and 4 apples to get the specified amount of juice) to create the 1 cup of carrot juice and 1 cup of apple juice.
Combine all the ingredients together in a large pitcher.
Enjoy!
Yields 8 Servings