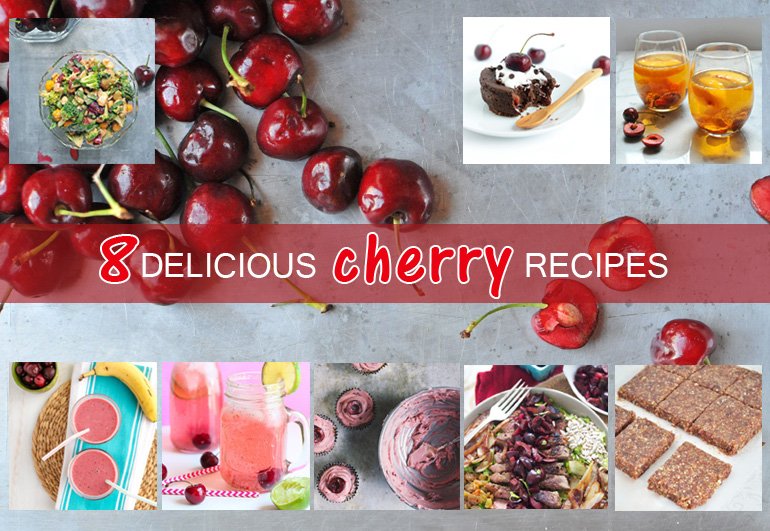 Cherries. 
Sweet glorious cherries. The epitome of summer.
Someday I'll invest in an actual cherry pitter -- but for now, I slice and remove the pits by hand with a small paring knife. Something about it is actually quite calming and relaxing. And the best part is... knowing what's at the end -- a beautiful bowl of deliciousness ready to be devoured as-is or thrown into banana bread, or a smoothie, or a salad, or cupcakes, or a lovely summer sangria.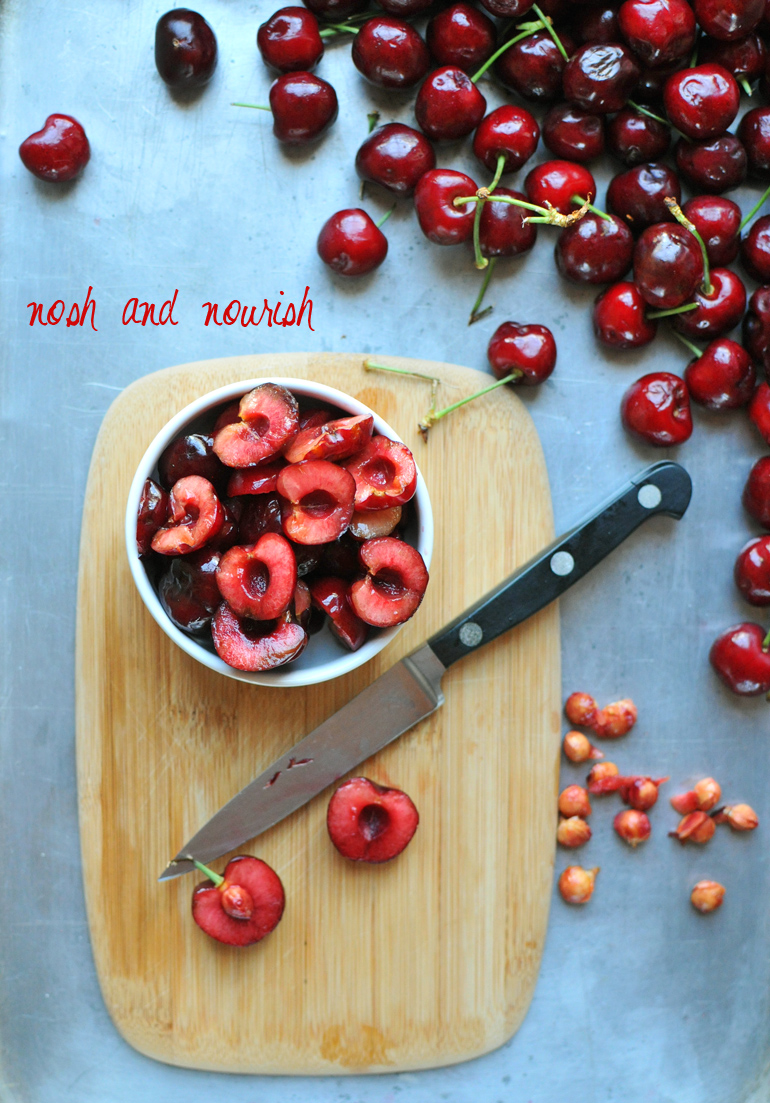 Roasted Cherries:
Roasting takes simple cherries to a whole new level of deliciousness. Brushed with a bit of olive oil and sprinkled with some coconut sugar, they are as sweet and soft as they are stunningly beautiful.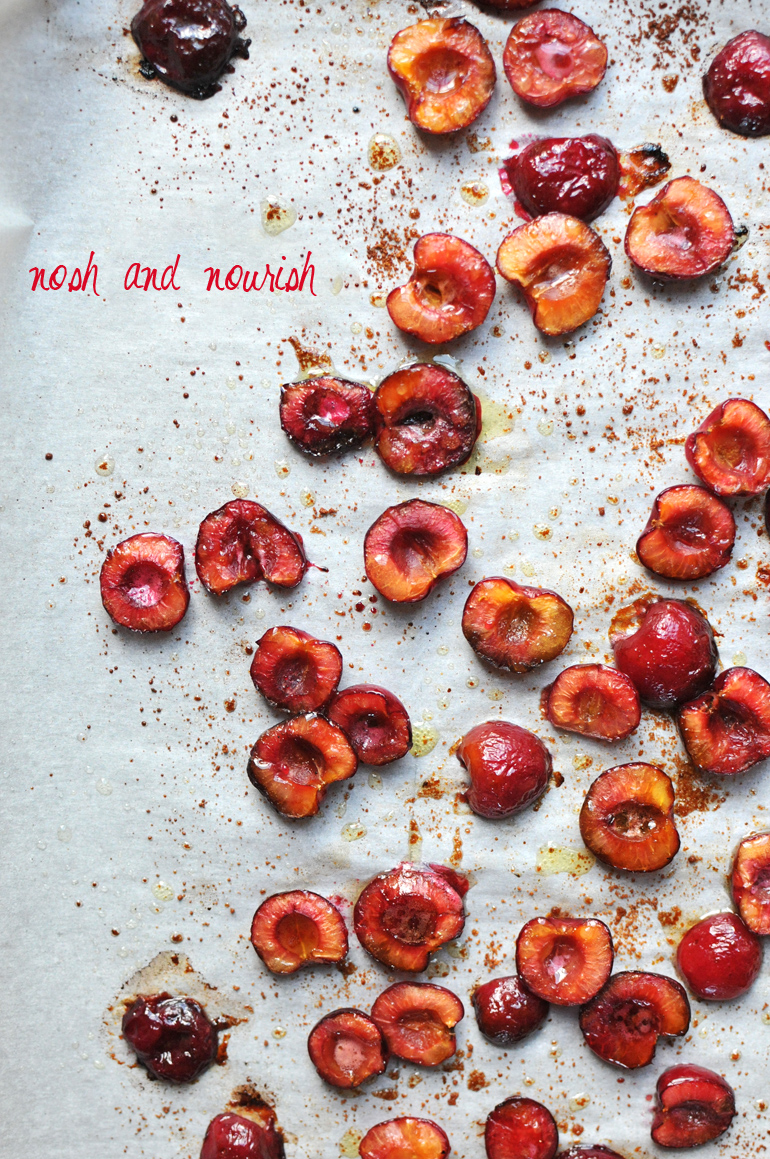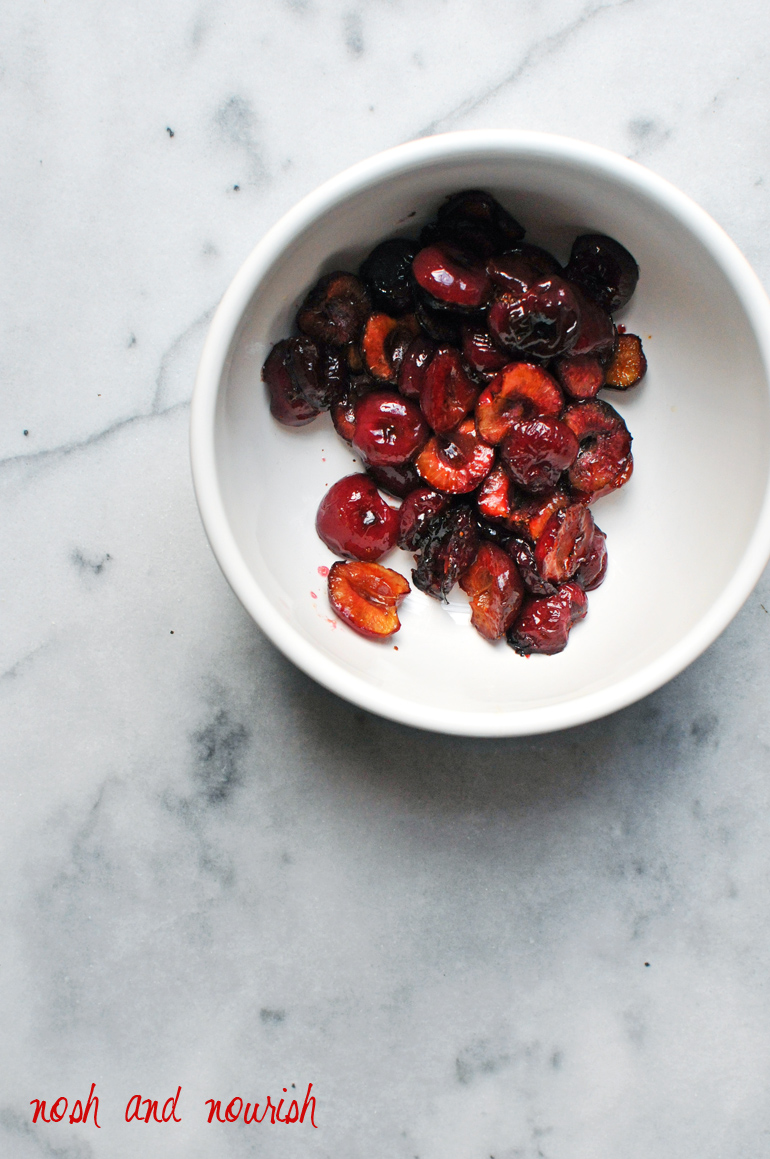 Sangria is essentially my favorite summer drink. I'm borderline obssessed. It's easy to make a big pitcher of it to serve at a party and everyone loves the sweet flavor. See how many variations I have?!
Usually sangria is made with red or white wine plus vodka. But I like to mix things up a bit and sub in other hard liquor sometimes like bourbon in my blueberry citrus sangria and amaretto with these sweet roasted cherries. Amaretto is the perfect sophisticated pairing with the white wine and cherries.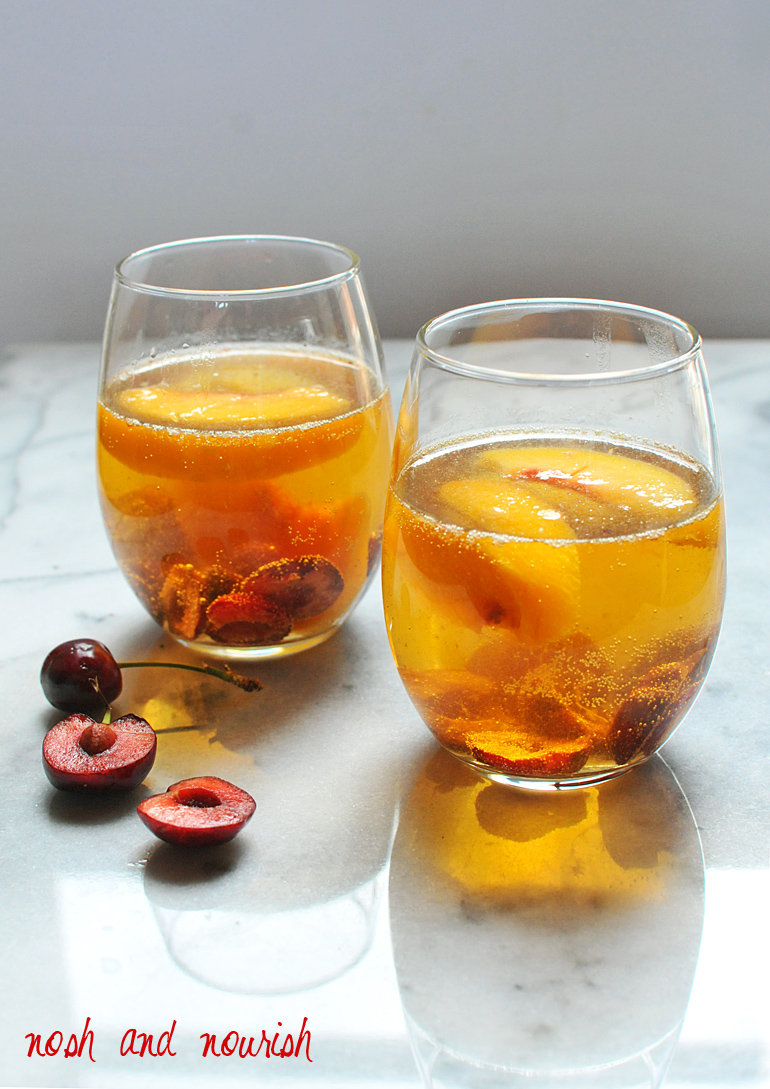 This honestly might be my most favorite sangria yet! You'll probably want to make a double batch... Just sayin'.
Non-Alcoholic Version:
You can easily make a non-alcoholic version for the kiddos by subbing in white grape juice for the wine and 2 tablespoons of almond extract in place of the amaretto. They will love having their own special drink!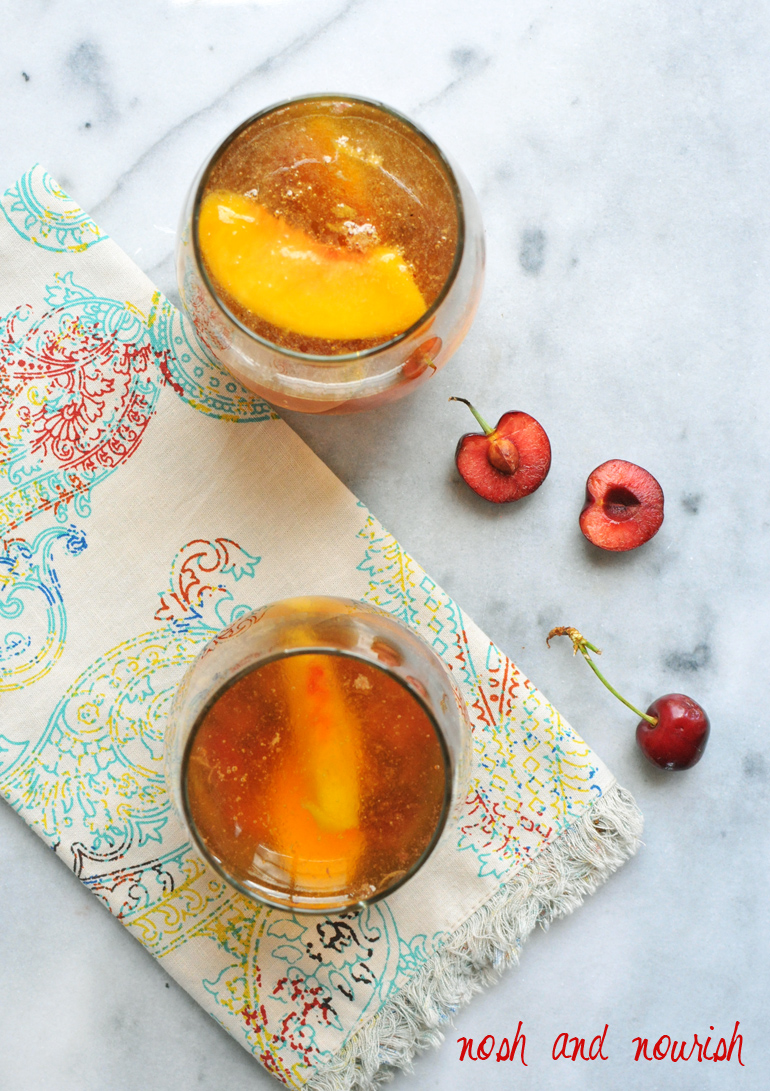 And now a confession... I have quite a few favorite summer memories as a kid growing up in Georgia -- like catching fireflies near dusk, fishing on the lake by our house, throwing the frisbee in the middle of the 9th fairway, spending full days at the pool, and drinking lots and lots of koolaid, but none of them revolve around sweet summer cherries. I didn't have a "real" cherry (ie. not the maraschino kind that are soaked in sugar and dye and then plopped into drinks and ice cream sundaes) until I was 30! My parents just never bought them. So I didn't eat them. And I've gotta say, when the timing is right, sweet real cherries are the best!!
And with that... here's 8 other fabulous ways to enjoy/devour cherries all summer long:
1. In Salad
Summer Chopped Cherry Broccoli Salad // via Nosh and Nourish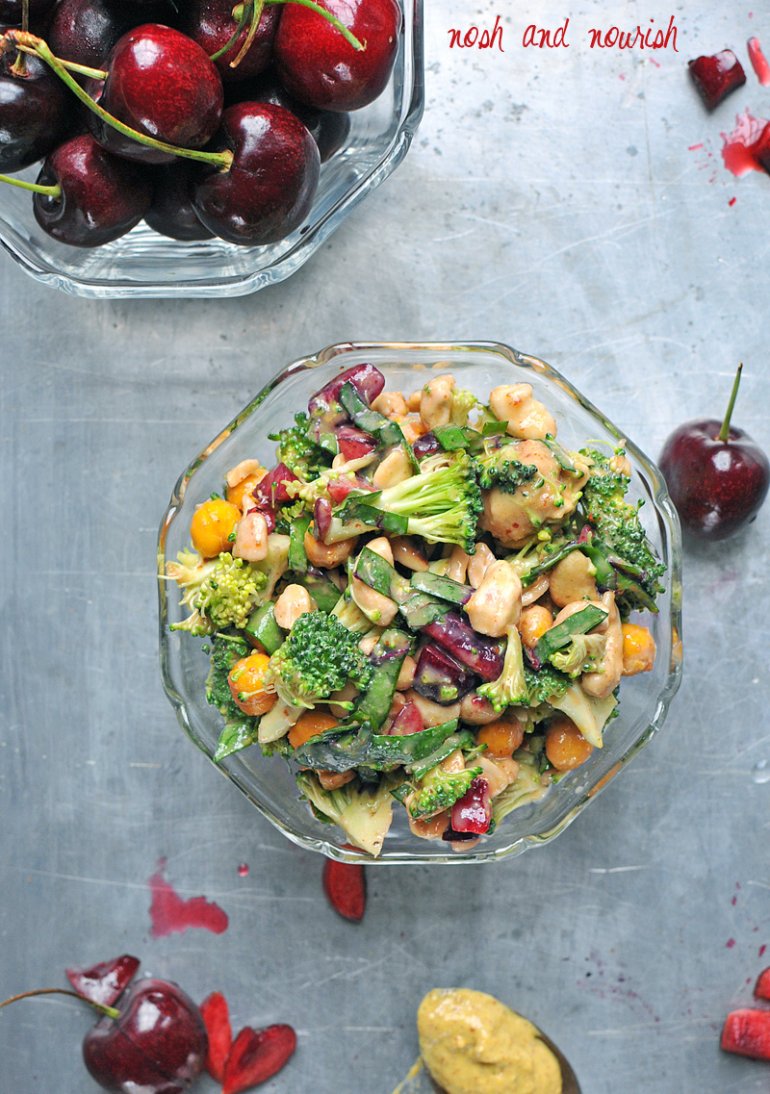 2. In Cupcakes
Banana Cupcakes with Black Tea Cherry Frosting // via With Food + Love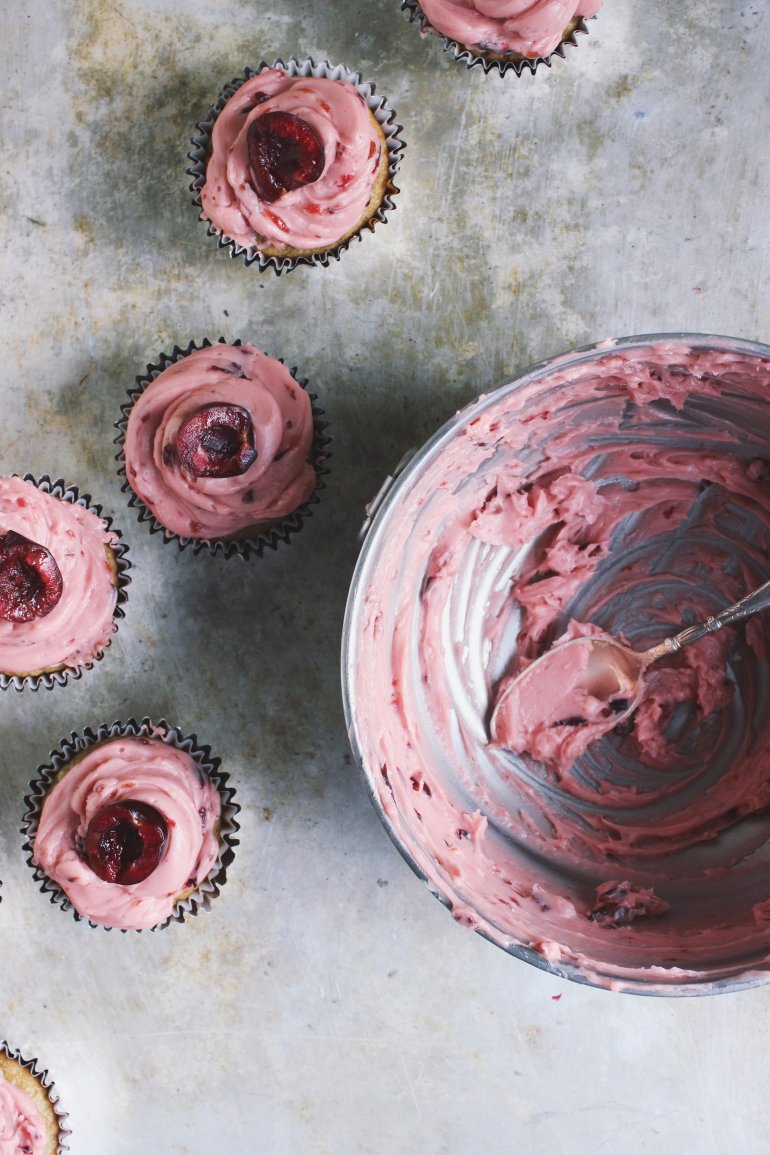 3. In Banana Bread
Chocolate Cherry Banana Bread // coming soon to Nosh and Nourish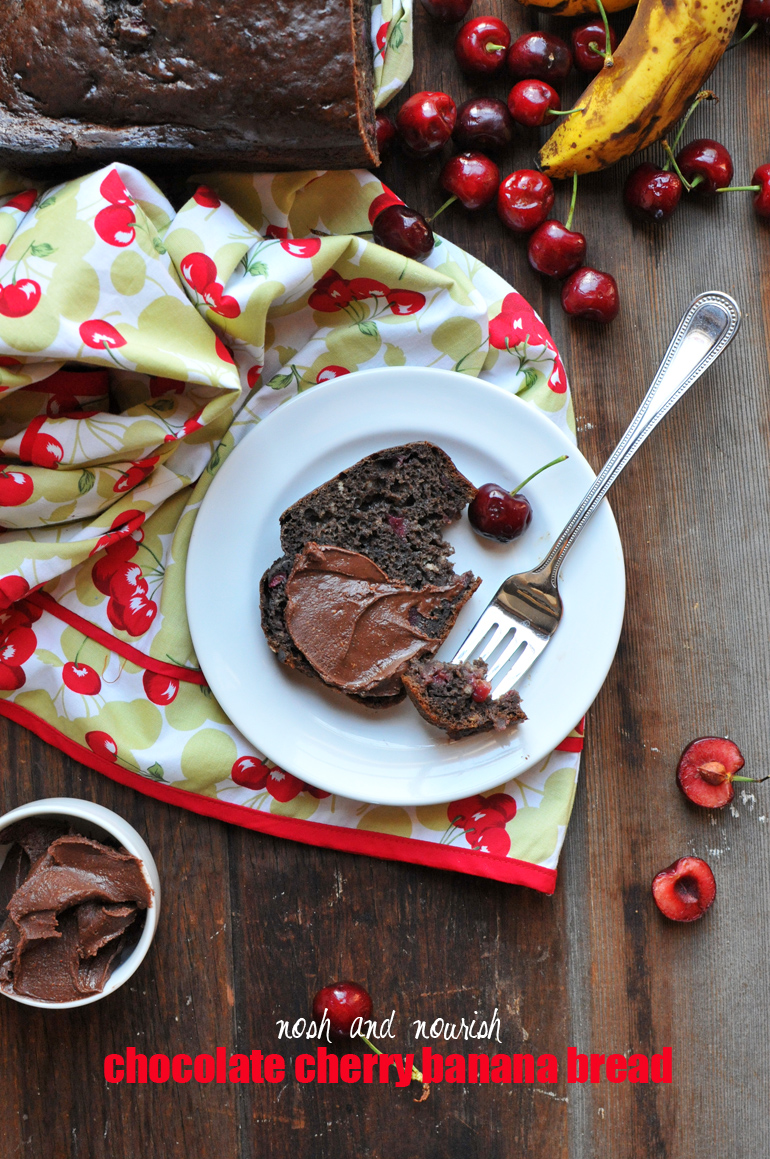 4. In Smoothies
Cherry Pineapple Smoothie // via Super Healthy Kids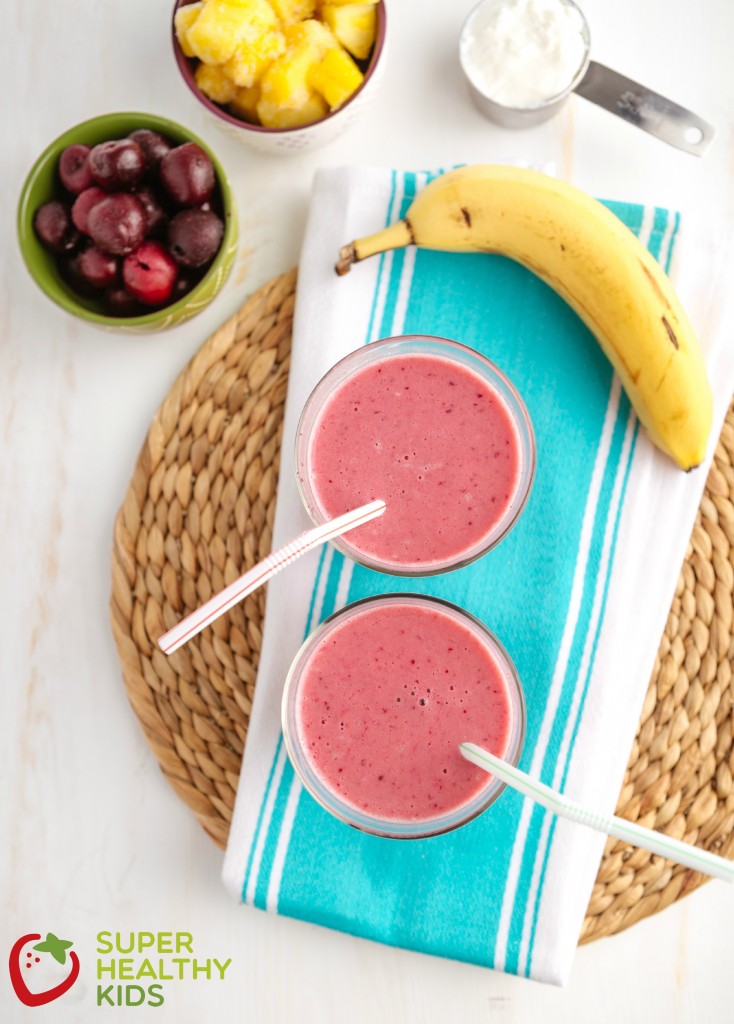 5. In Granola Bars
Cherry Pie Larabars // via My Whole Food Life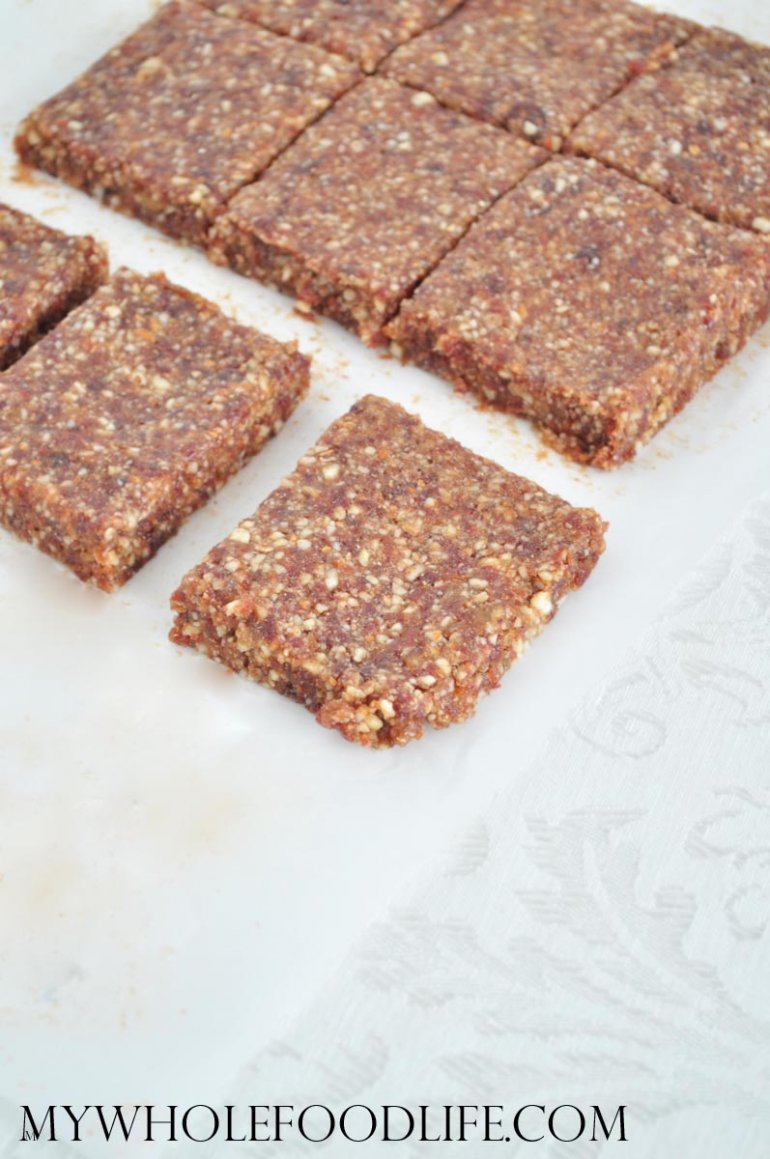 6. In Limeade
Chia Seed Cherry Limeade // via Eat Good 4 Life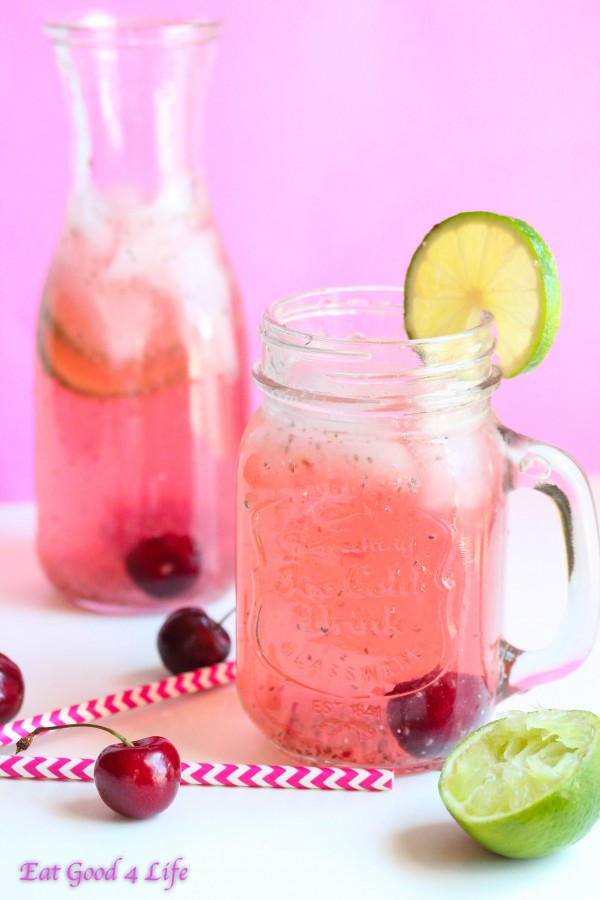 7. In Salsa
Steak Salad with Cherry Salsa // via Lexi's Clean Kitchen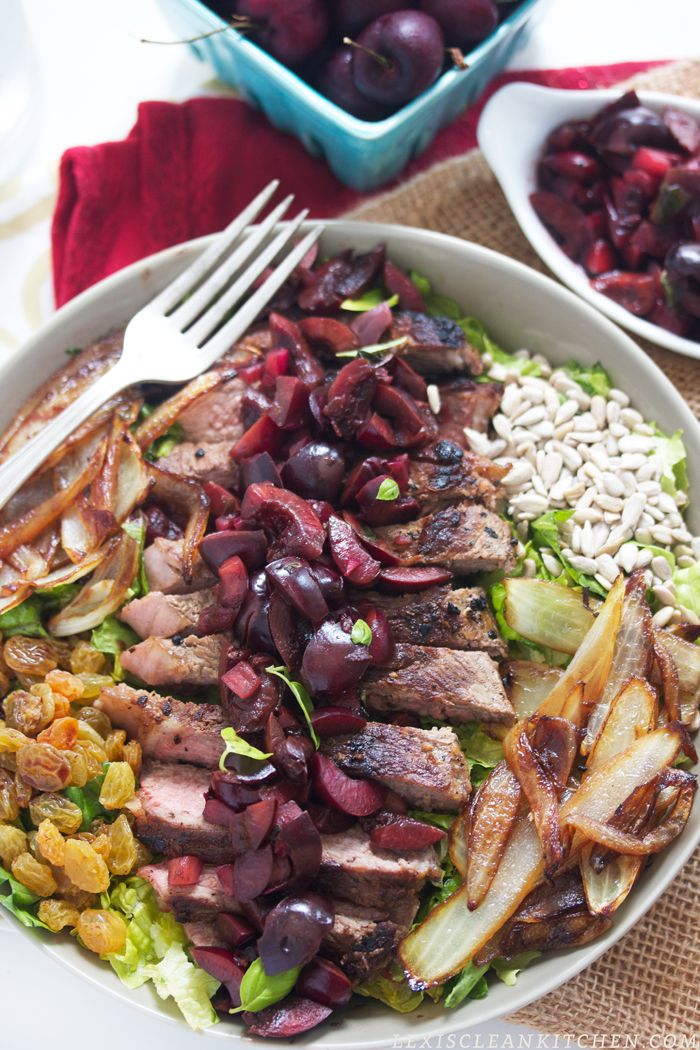 8. In a Single Serve Dessert
Chocolate Cherry Mug Cake // via Fit Foodie Finds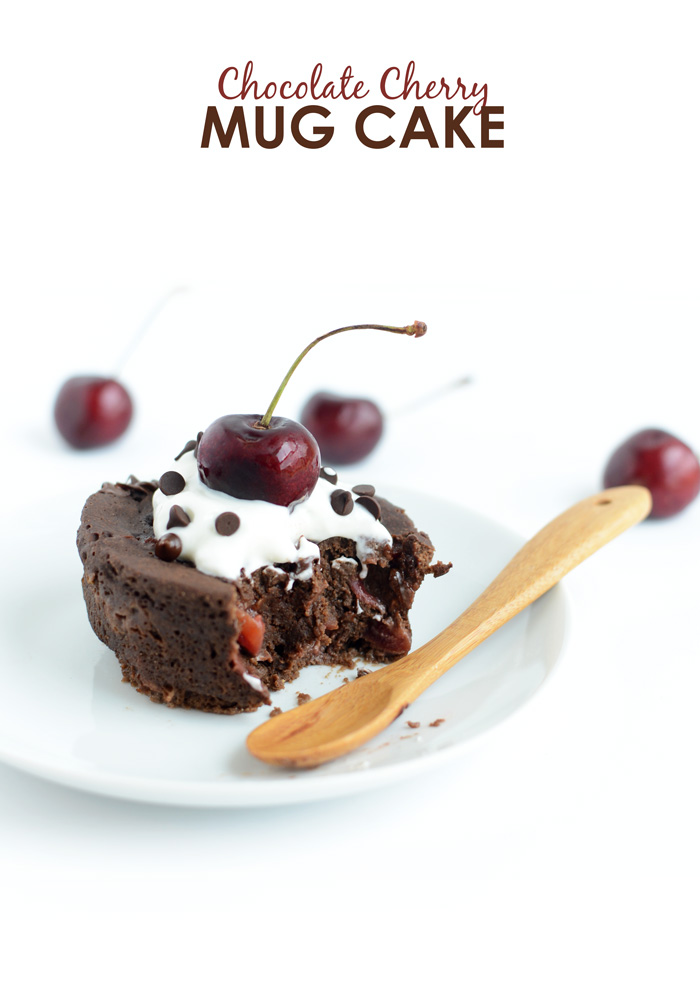 Questions:
What is your favorite way to enjoy summer cherries?
Which recipe do you want to try first?!
Roasted Cherry Sangria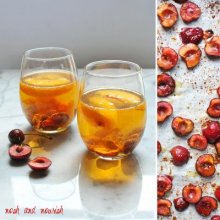 Description
Roasted Cherry Sangria -- perfect for your next summer party or bbq! // via Nosh and Nourish
Ingredients
1 cup Cherries (pitted and sliced)
1⁄2 tablespoon extra virgin olive oil
1⁄2 teaspoon Coconut Sugar
1 Bottle of McManis Viognier (or sub your favorite white wine)
1 cup frozen organic peaches (I used Earthbound Farm)
2 tablespoons Coconut Sugar
3 cups sparkling cherry soda water (look for one without aspartame)
Instructions
Preheat oven to 400 degrees.
Lay cherry slices in a single layer on a parchment lined baking sheet (make sure all pits are removed). 
Brush the olive oil on top of the cherries and then sprinkle with the 1/2 teaspoon of coconut sugar. 
Bake/roast for 15 minutes, then remove from heat. 
In a large pitcher, combine all ingredients except for the sparkling soda water. 
Refrigerate for 2 - 4 hours. 
When you're ready to serve, pour in the sparkling soda water. 
Enjoy!
Yields 8 Servings