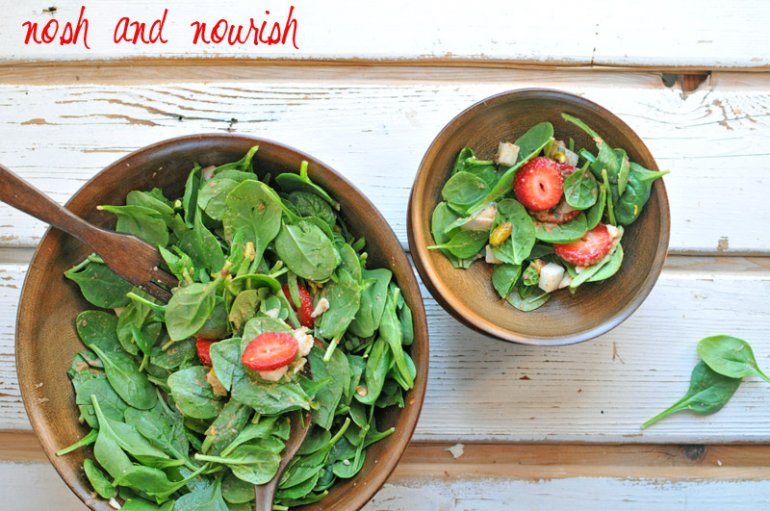 So, I've committed to juicing at least once a day for Dear Hubby and myself -- for the next three months. It's a grand experiment and a labor of love, but soooooo worth it in my opinion. The key to beneficial juicing? Veggies, veggies, and more veggies!! Still not sure you'll like it? Try my new Super Green Juice -- it's delish! With all this daily juicing, I am creating tons of juicer pulp (the fiber-rich leftover veggie/fruit mush after the juice is extracted). The primary ways to use leftover juicer pulp are:
Compost it for your garden
Bake/Cook with it
Throw it away
I prefer one of the first 2 options. Since I don't yet have a garden set up at the new house, I'm trying to incorporate the juicer pulp into a second recipe as often as possible. A couple examples: I used some of the Strawberry Lemonade juice pulp to create a homemade salad dressing that I'm sharing with you today. I created a homemade granola bar recipe using the pulp from my Super Red Juice (to be shared next week), and I threw some of the Super Orange Juice pulp into a batch of Sloppy Joes.  
Introducing Strawberry Pesto Salad:
I'm kindof obsessed with the strawberry + pesto combination. First I made it as a grilled cheese, then as a pizza, and now as a beautiful salad! This is definitely the healthiest of the three and perfect for Spring!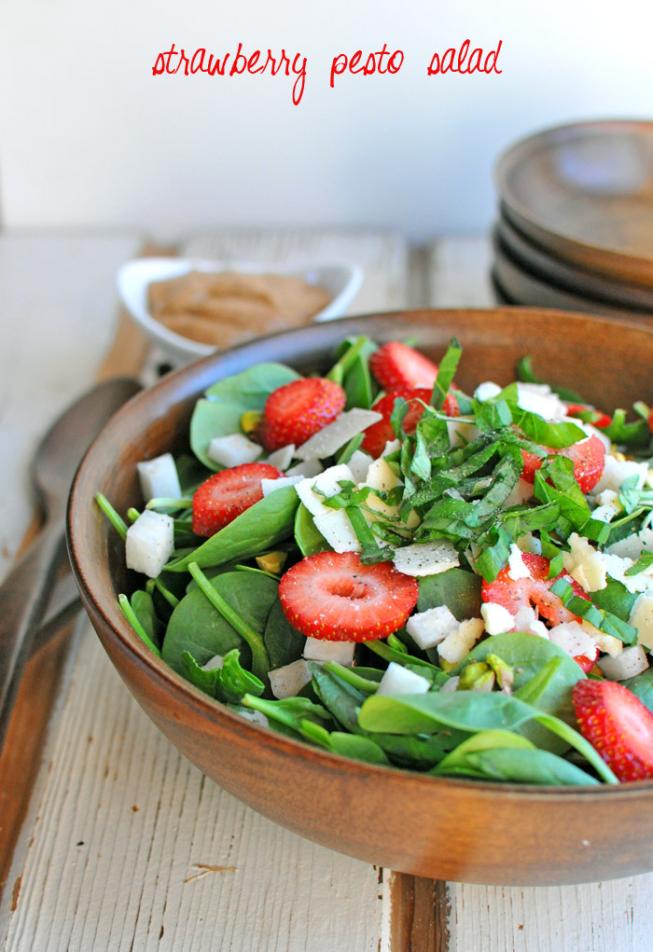 The pistachios give this salad a protein boost, the jicama gives a cool freshness, and both add a nice crunch. The homemade dressing has a wonderful flavor, boosted with balsamic vinegar and olive oil. And don't worry, if you don't have juicer pulp to use, you can substitute in fresh diced strawberries.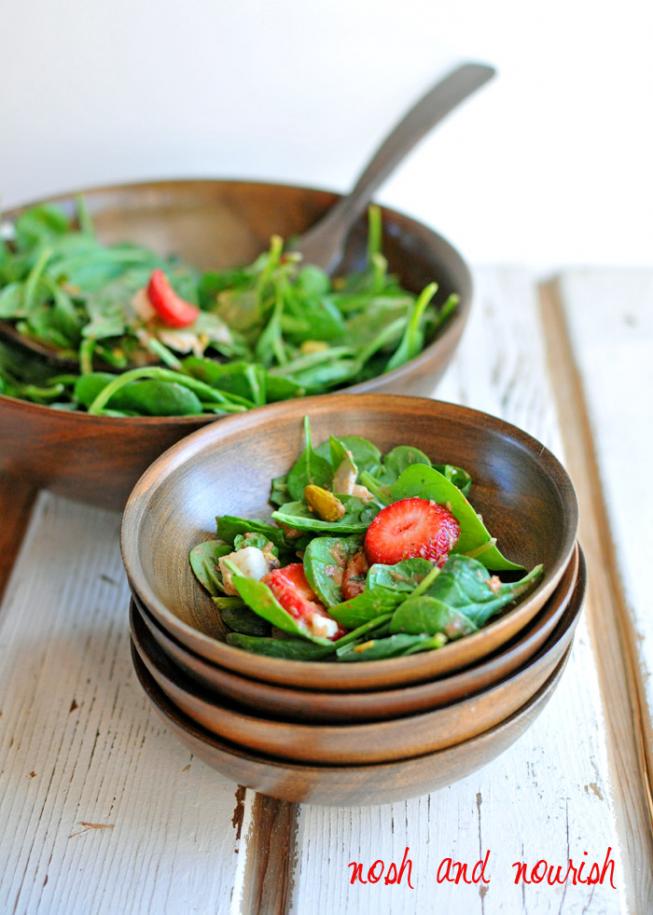 So tell me, what is your favorite way to use leftover juicer pulp?
Strawberry Pesto Salad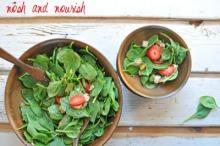 Ingredients
12 ounces Strawberries (sliced)
1⁄2 cup Pistachios (coarsely chopped)
1⁄2 a Jicama (peeled & diced)
1⁄2 cup shredded parmesan (optional)
Balsamic Dressing (store-bought, or homemade recipe below!)
Notes
I served mine vegetarian, but feel free to add grilled chicken if you'd like.
Instructions
Fill a large serving bowl with the spinach. 
Layer on all remaining topics.
Serve with a side of balsamic dressing (either store-bought, or homemade version below).
Yields 4 Servings
Balsamic Strawberry Vinaigrette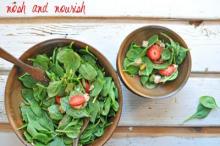 Description
Balsamic Strawberry Vinaigrette
Ingredients
1⁄2 cup juicer pulp* (or sub diced strawberries)
4 tablespoons Balsamic Vinegar
1⁄2 teaspoon Minced Garlic
Instructions
Combine all ingredients in a large measuring cup. 
Use an immersion stick blender (or a blender will work) to puree the dressing. 
Serve over the Strawberry Pesto Salad.
Yields 6 Servings