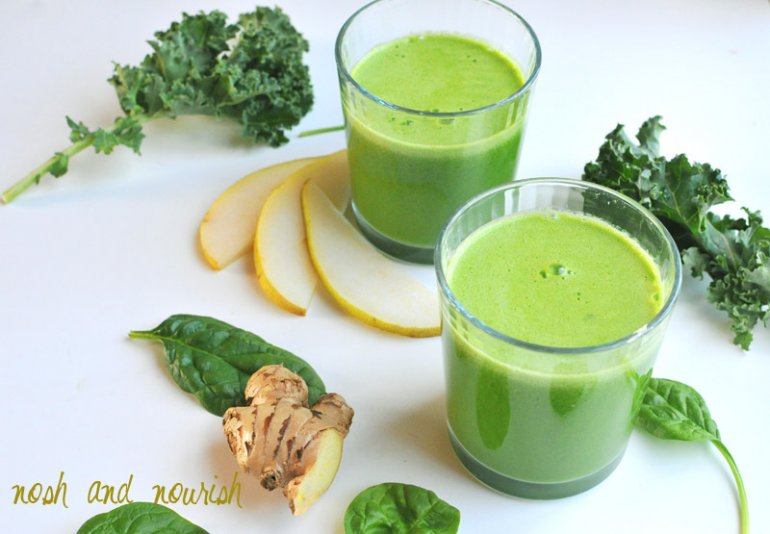 Way back when (almost a year ago to the day, to be exact) I decided that I needed to create more balance in my life and I did that by cutting back my blogging schedule to once a week. I didn't exactly "cut back" though, since I dove right into writing an e-cookbook that summer followed by a real-honest-to-goodness-printed cookbook immediately thereafter...but that's a whole other story. Anyways, now that the book has been turned into the publisher (YAY!!!!) I have been doing a lot more juicing and want to share those fabulous juices with you while still keeping a good mix of recipes, so I've decided to start posting twice a week.
The good news is: you'll be getting twice as many recipes!! What's not to like about that?!?!
Introducing Super Green Juice:
In addition, I am starting a new series -- juicing through the rainbow -- where I will share my absolute favorite combination for each color (red, orange, yellow, green, purple) starting with today's Super Green Juice.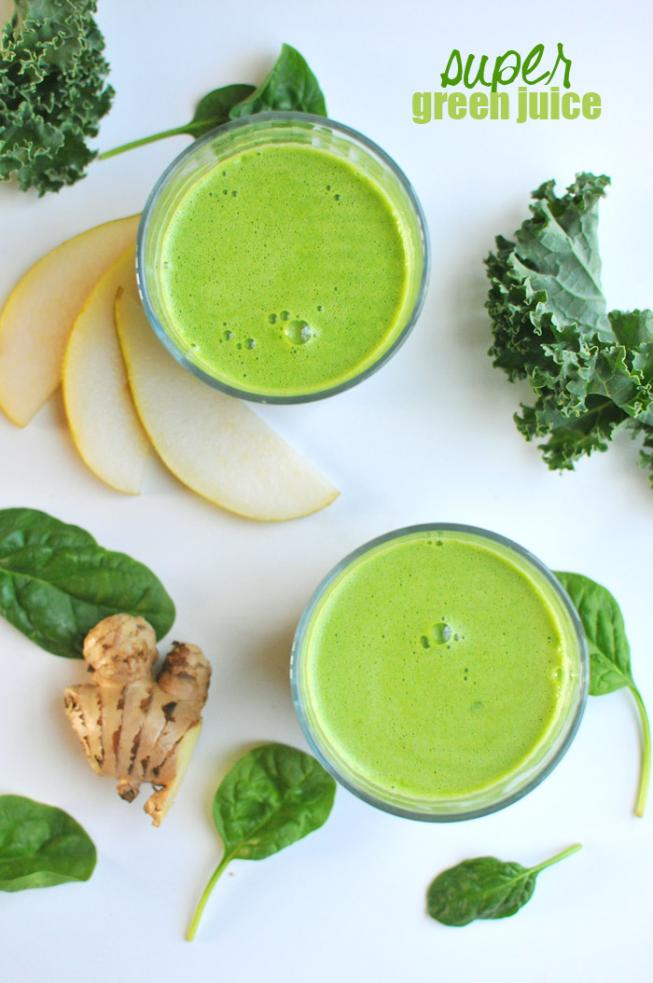 This is my new go-to green juice, and I've been making it almost daily for Dear Hubby and myself! I love that it is mostly veggies and has 2 kinds of greens in there (kale + spinach), but still tastes absolutely amazing.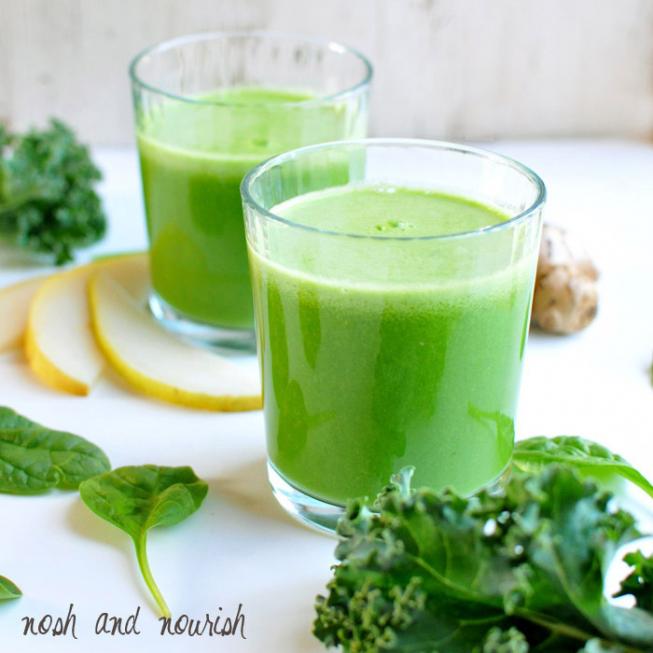 And isn't it absolutely gorgeous?!?!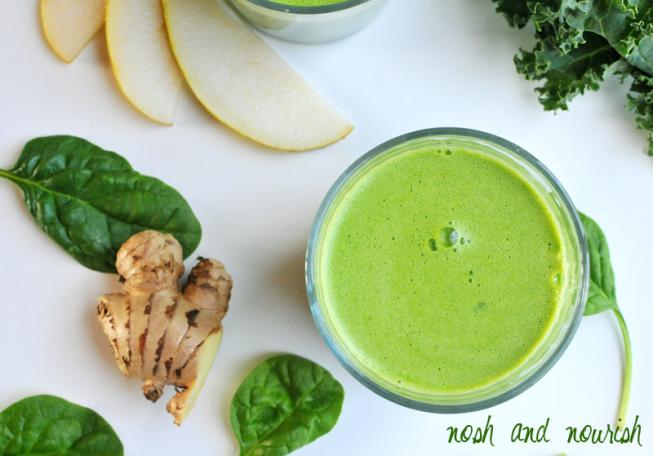 I hope you check back often for new recipes, as they'll be coming to you twice as fast from now on! Or try my fabulous "Super Red Juice":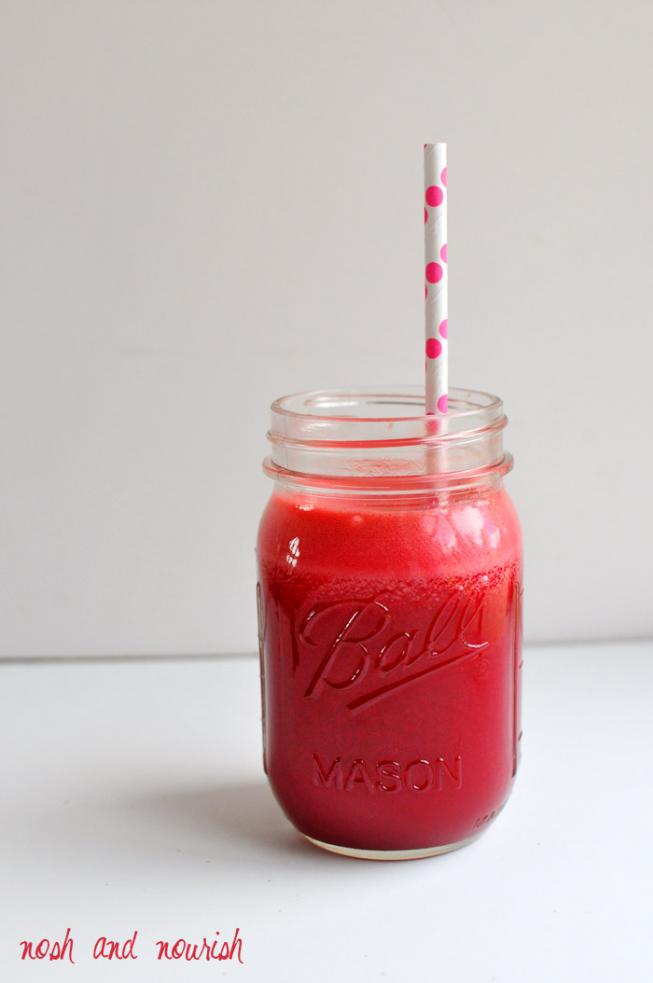 Super Green Juice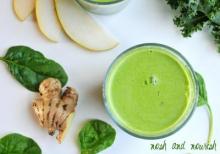 Description
Super Green Juice -- my go-to green juice recipe! // via Nosh and Nourish
Ingredients
1⁄2 a Jicama (leave skin on)
2 Pears (cored / seeds removed)
1 large Meyer Lemon (leave skin on)
1⁄2 a Cucumber (leave skin on)
1 Inch of Fresh Ginger (peeled)
Instructions
Chop ingredients small enough to fit through your juicer chute. 
Juice in the order listed.
Enjoy!
Yields 40 Ounces