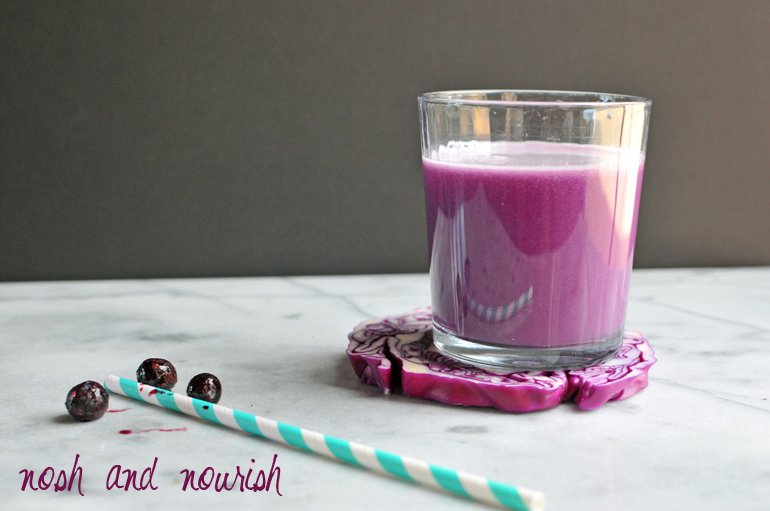 Today is the final post in a series I started awhile back called "Juicing through the Rainbow." I developed my favorite veggie/fruit combination of each color. Here's links to all the previous posts/recipes:
Introducing Super Purple Juice:
It took me a couple iterations to get this one just right. The red cabbage, while super healthy and packed with antioxidants that give it its gorgeous purple color, has a pretty strong flavor. So I had to find just the right fruits and veggies to balance it out rather than fight it. (ie. grapefruit and red cabbage don't play nice together.)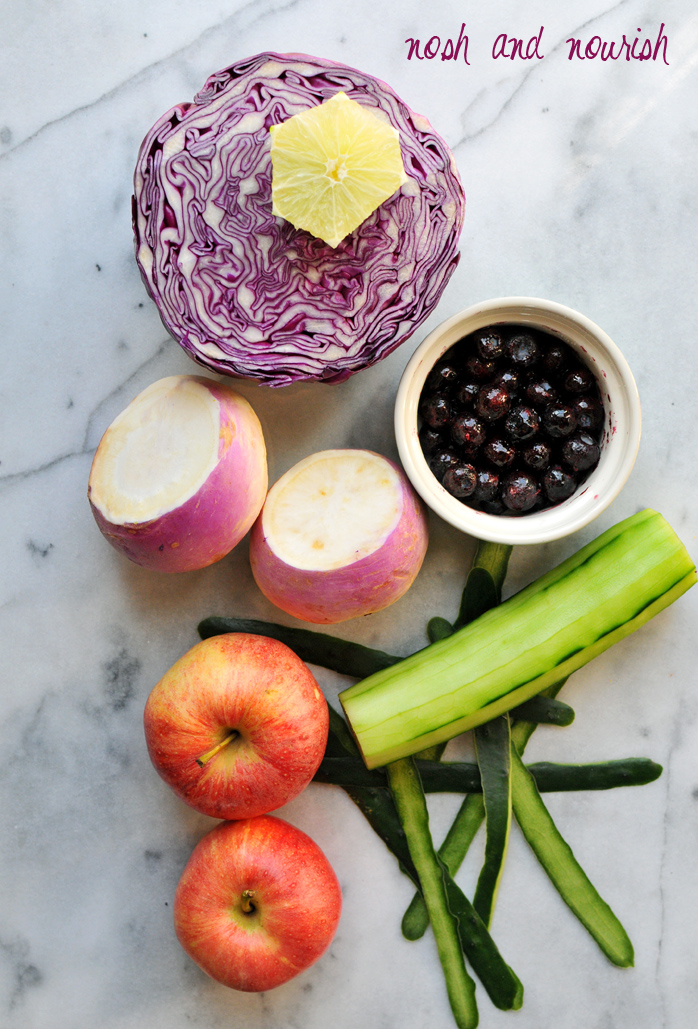 Here's what we have going on in addition to the red cabbage:
VEGGIES: The turnips and peeled cucumber add nutrients and volume without altering the color too much.  I always aim for a balance of 80/20 (veggies to fruit) in my juices.
FRUITS: The thawed frozen organic blueberries and apples give it a bit of sweetness. The lime adds vitamin C and cuts down on any bitterness.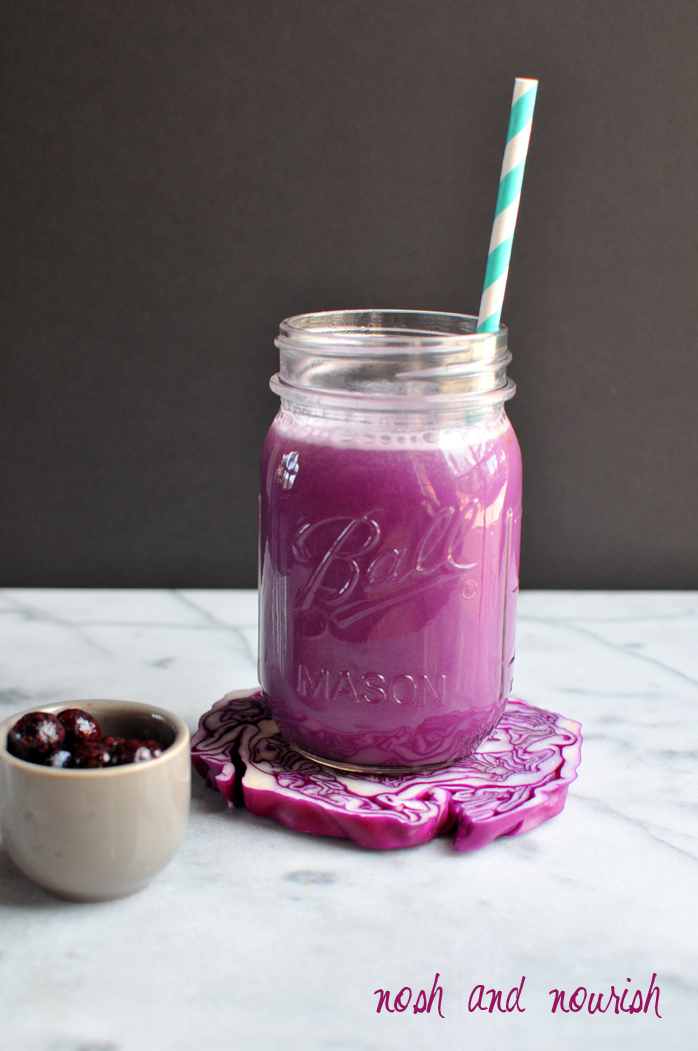 I love how beautiful this super purple juice turned out, and how delicious it is! Just think of all the variety of nutrients you'd flood your body with if you juiced through the rainbow every week, or even month!!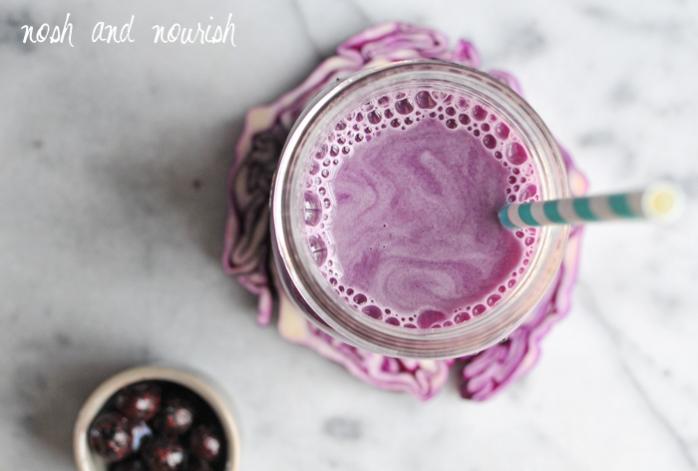 Speaking of nutrients, I can't tell you how happy I am that it's Spring! 
I love the variety of fruits and veggies that are starting to be in season, the warmer weather, the longer days filled with sunlight, and being outside more. Here's some Spring-y eats that I'm totally digging right now:
this blueberry muffin smoothie 
and this round-up of 21 quinoa salads to try this Spring
and these pad thai spring rolls with red curry peanut sauce
and this bowl of shrimp and asparagus zoodles
and this rainbow cashew salad
and these beer battered tofu tacos with mango salsa (OMG!)
and these loaded spring fries with green goddess tahini dipping sauce
and this loaded purple power bowl with a yogurt curry dressing.
Tell me... what's your favorite thing about Spring?
Super Purple Juice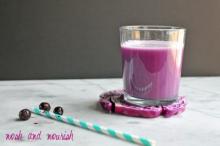 Description
Super Purple Juice // via Nosh and Nourish
Ingredients
1⁄2 a head of red cabbage
2 Apples (cored and seeds removed)
2⁄3 cups Blueberries (I used thawed frozen organic ones from Cascadian Farm)
Instructions
Chop ingredients small enough to fit through your juicer chute.
Juice in the order listed. 
Enjoy!
Yields 32 Ounces