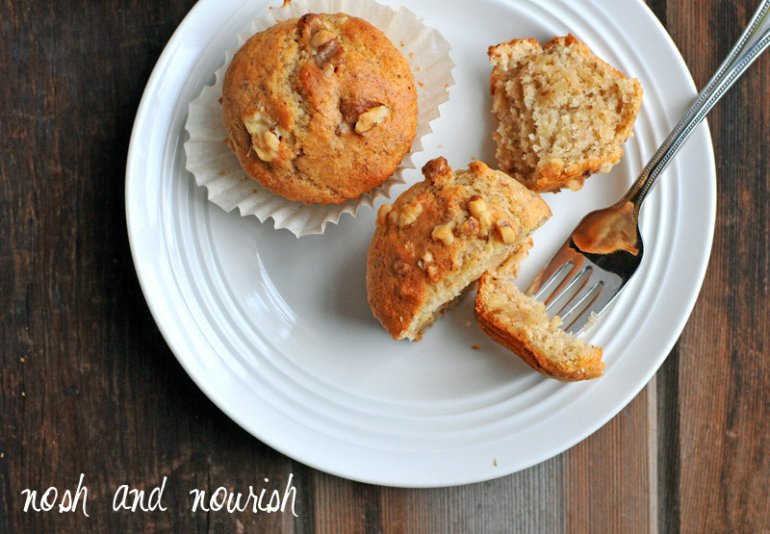 You may (or may not) have noticed that a LOT of my recipes use almondmilk. When Babycakes was born I made the conscious decision that after a year of breast-feeding, her primary "milk" would be almondmilk, not cows' milk. I also never gave her rice cereal, but that's a whole different story!  

Silk Almondmilk is especially great for: baking, drinking by itself, or atop cereal.
And did you know?
Almondmilk has 50% MORE calcium than cows' milk

Almondmilk has a much longer shelf-life / later expiration date

Almondmilk is lower in calories than cows' milk

Silk Almondmilk is dairy-free, gluten-free, carrageenan-free, and GMO-free
Introducing Banana Nut Muffins:
Perfectly moist and fluffy, these banana nut muffins will actually make you want to get up in the morning!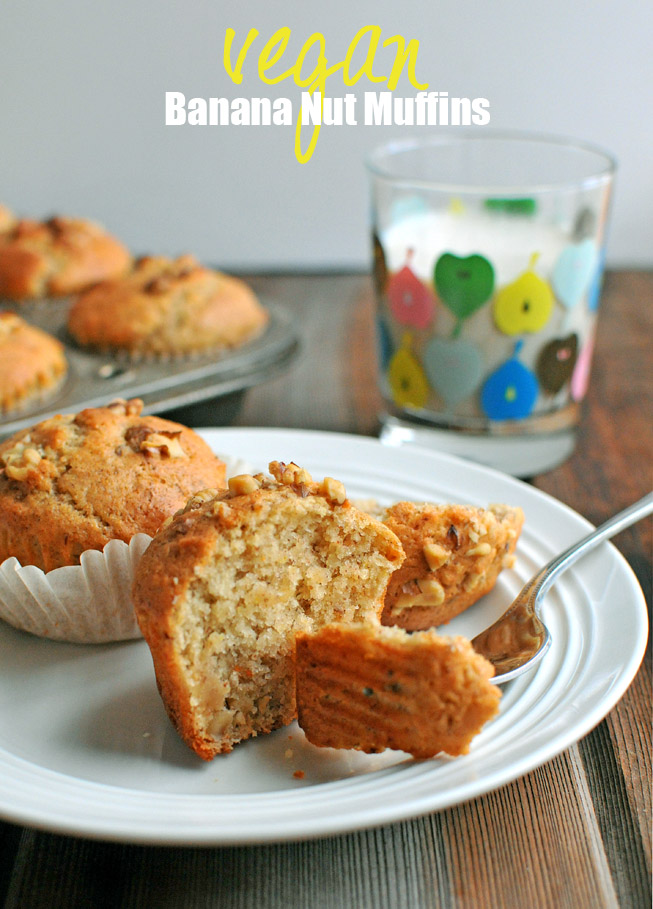 There are just a few simple swaps to keep them vegan:
Almondmilk in place of cows' milk

"Flax Eggs" in place of chicken eggs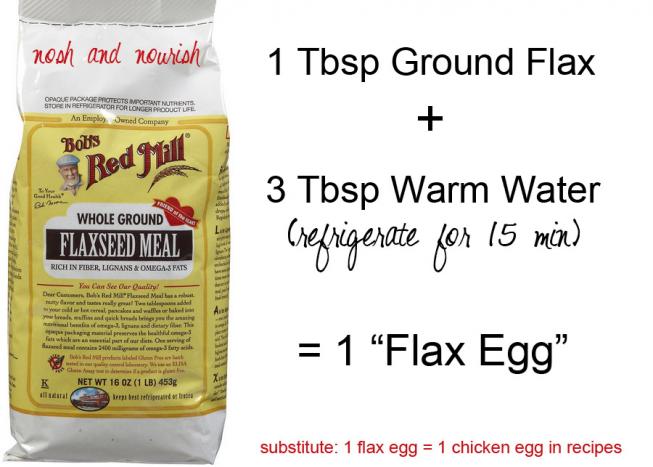 Follow me on Instagram to see sneak peek / behind-the-scenes pictures like this one. Here's what the "Flax Eggs" look like after being refrigerated for 15 minutes. Next, simply add them into the muffin batter.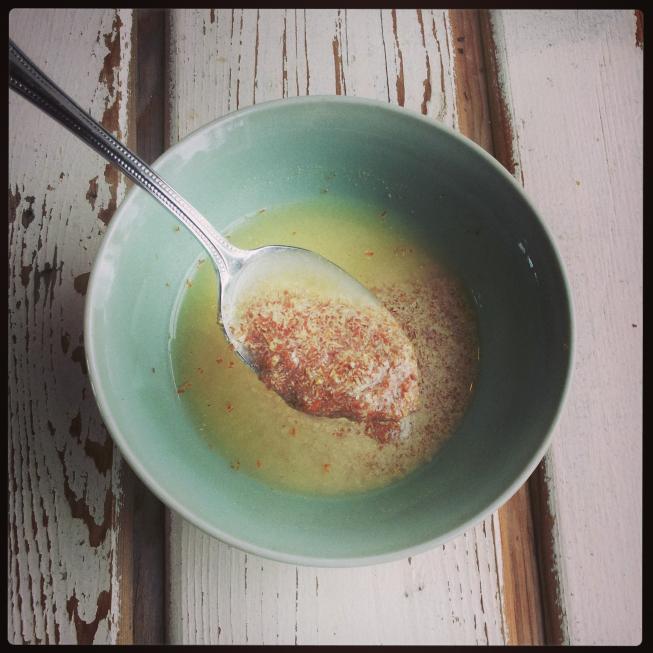 The flax is completely undetectable once baked into beautiful muffins. The banana plus walnut combination really is soooooo good! Enjoy with a glass of almondmilk or a cup of coffee...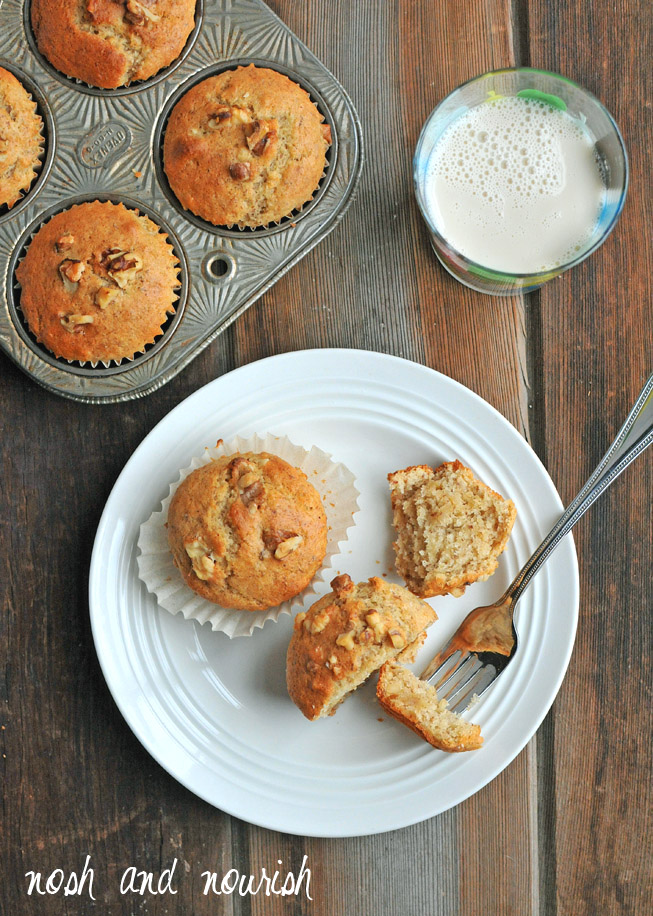 So go ahead and try Silk Almondmilk yourself!! I will continue to bring you fabulous recipes that have it on the ingredient list, so you'll go through that half gallon in no time. 
By registering, you will also get:
More coupons delivered to your inbox regularly
A special birthday offer
Monthly chances to win a year's supply of Silk! #yesplease

Here are some of my favorite recipes that use almondmilk:
This is a sponsored conversation written by me on behalf of Silk. The opinions and text are all mine.
Vegan Banana Nut Muffins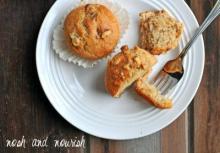 Description
Banana Nut Muffins that happen to be vegan...and AMAZING!
Ingredients
1⁄2 cup Chickpeas (drained and rinsed)
1⁄2 cup Silk Vanilla Almondmilk (unsweetened)
1⁄4 cup Melted Coconut Oil
3⁄4 cups Mashed Banana (approximately 1 and a half small bananas)
1 teaspoon Vanilla Extract
2⁄3 cups organic raw cane sugar (or sub coconut sugar)
1⁄2 tablespoon Baking Powder
2 cups White Whole Wheat Flour
3⁄4 cups Coarsely Chopped Walnuts (divided)
Notes
*2 "Flax Eggs" = 2 Tbsp ground flax + 6 Tbsp warm water. Refrigerate for 15 minutes.
Instructions
Create your flax eggs.
Preheat oven to 400 degrees.
Combine chickpeas and almond milk in a large measuring cup. Use an immersion stick blender to puree until smooth. 
Combine all ingredients, except 1/4 cup walnuts, but including the chilled flax in a medium bowl. 
Spray a muffin tin with non-stick spray, or use coconut oil. 
Fill each cup to the top. 
Press the remaining 1/4 cup walnuts into the top of each muffin batter. 
Bake for 30 minutes, or until lightly browned.
Yields 12 Muffins