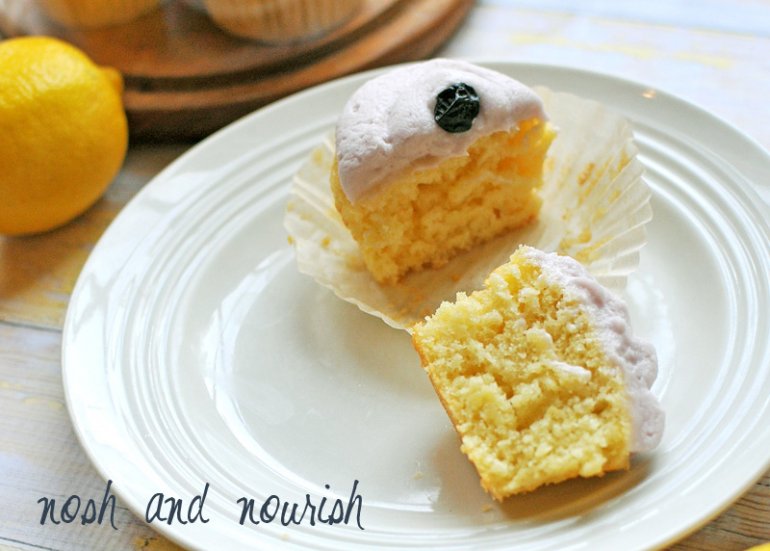 The only non-cartoon show my toddler likes is the Food Network's "Cupcake Wars." And it is such a welcomed break for something to watch together besides Dora, Sophia the First, Cat in the Hat, etc... There's something about those high-pitched LOUD cartoon voices that irk me to no end. But cupcake baking, I could watch that all day!! I love seeing all the different flavor combinations, decorations and displays, and hearing the judges talk about the taste and texture. And the best part is...I've actually learned a few things along the way! My biggest take aways from the show were:
Only fill the cups 2/3rds full. (My first batch was overflowing and had a huge ugly muffin tops).
The batter needs to be fairly gooey. (My first batch was way too thick and dense...so I added a full cup of almond milk).
Introducing Perfect Lemon Cupcakes:
Perfectly light and fluffy: A true cupcake, even with the addition of protein-rich greek yogurt.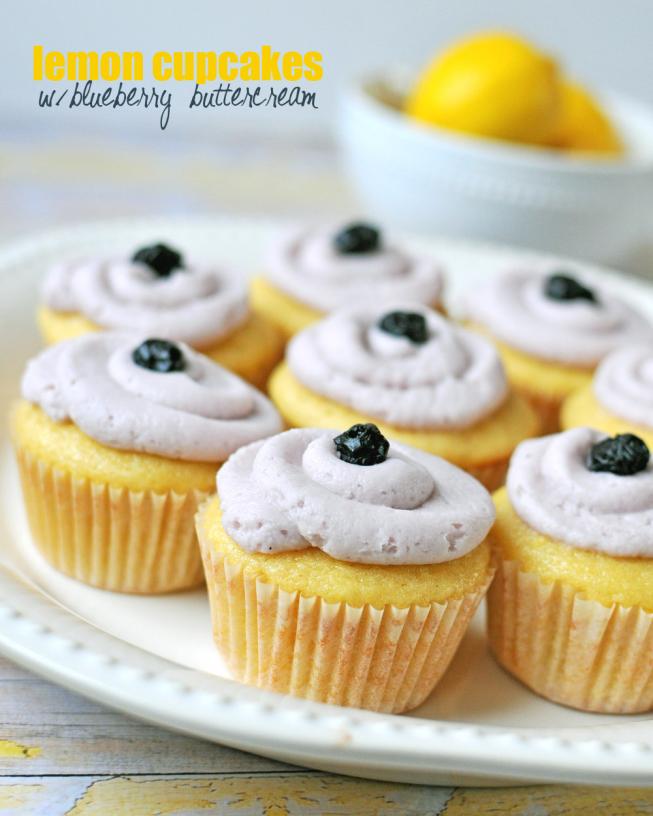 Topped with a blueberry buttercream frosting and adorned with a dried blueberry, they're almost too cute to eat. ALMOST!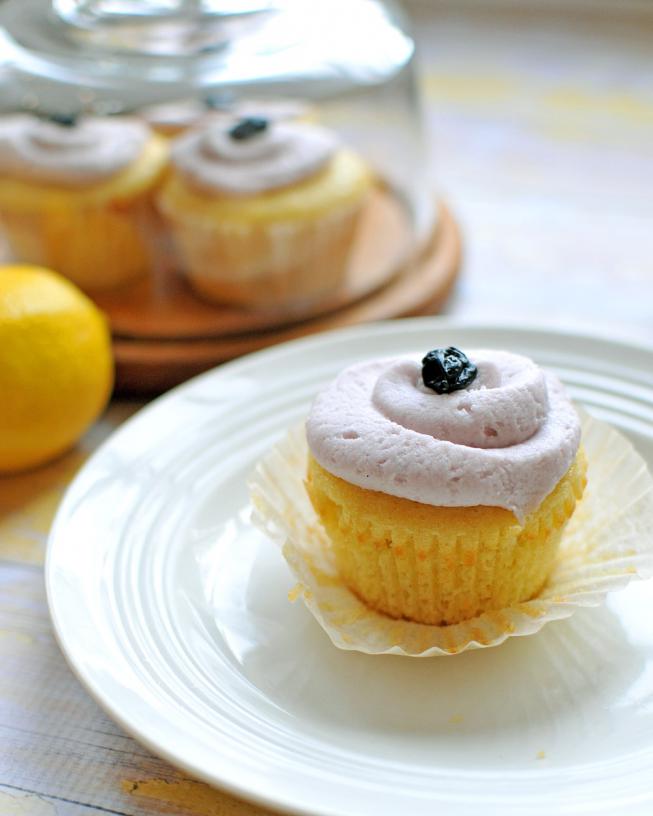 Do you follow me on Instagram? I often post sneak peek pics and pictures of the cooking process so you never miss a beat -- like this one: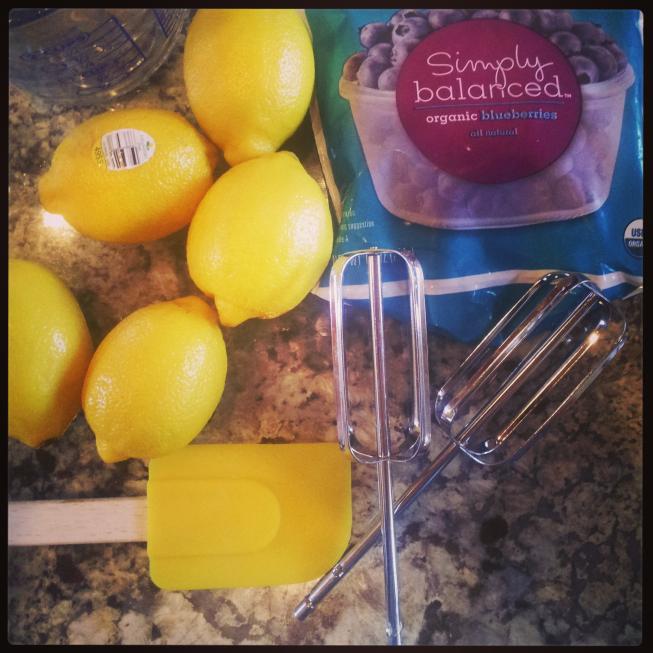 Babycakes declared me the winner of today's cupcake war.
And I think you will too.
Lemon Cupcakes w/Blueberry Buttercream Frosting
Description
Lemon Cupcakes with Blueberry Buttercream Frosting -- divine!!
Ingredients
8 tablespoons Butter (room temperature)
6 ounces Lemon Greek Yogurt (or sub plain)
2 tablespoons Lemon juice
1 cup Vanilla Almond Milk
2 1⁄2 cups Unbleached All-Purpose Flour
1 tablespoon Baking Powder
1⁄4 teaspoon Iodized Sea Salt
Instructions
Preheat oven to 350 degrees.
Combine sugar and butter, and use a hand-mixer to blend until fluffy. 
Add one egg at a time, mixing thoroughly. 
Stir in the remaining wet ingredients: greek yogurt, lemon juice, lemon zest, honey, almond milk, mixing thoroughly.
In a separate bowl combine dry ingredients: flour, baking powder, and sea salt. 
Slowly add in the dry mixture to the wet. 
Put cupcake liners into a muffin tin and fill them 2/3rds full with batter. 
Bake for 20 minutes.
Let cool completely, then add frosting and top with a dried blueberry.
Yields 24 Cupcakes
Blueberry Buttercream Frosting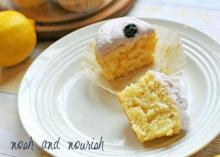 Description
Blueberry Buttercream Frosting
Ingredients
16 tablespoons Butter (room temperature)
2 tablespoons Blueberry Juice*
2 tablespoons Vanilla Almond Milk
Notes
I used the blueberry juice from defrosted frozen blueberries.
Instructions
Combine all ingredients in a very large mixing bowl.
Use a hand-mixer to combine and mix until creamy/fluffy -- approximately 2 minutes.
Yields 2 Cups