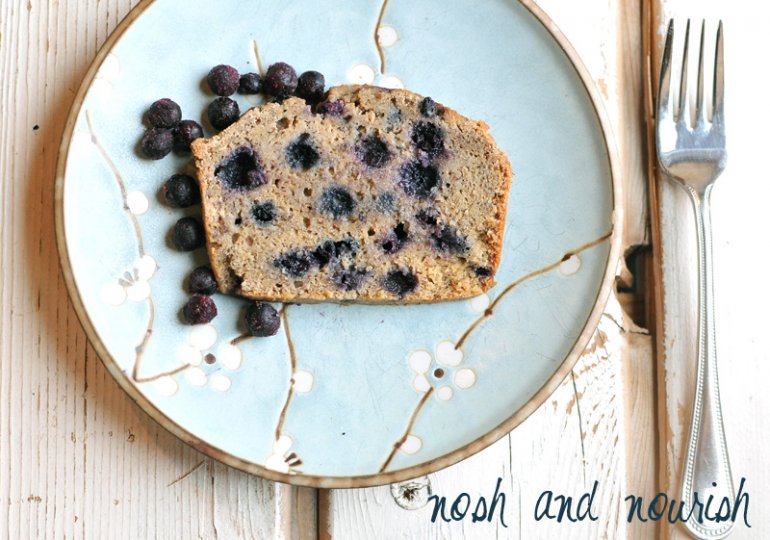 The most popular recipe on this entire blog continues to be my Greek Yogurt Blueberry Banana Bread.  With over 200,000 views and pins, people can't get enough of this recipe. Soooooo, what if I told you I made something even MORE scrumptious and worthy of your attention? That is exactly what happened. I ventured out to make a vegan and gluten-free version of this popular recipe and was amazed by the results. It's even BETTER than the original greek yogurt version!! #mindblown #makeasap
Introducing Vegan GF Blueberry Banana Bread:
I used "flax eggs" and almond milk to make it vegan. And I used brown rice flour to make it gluten-free.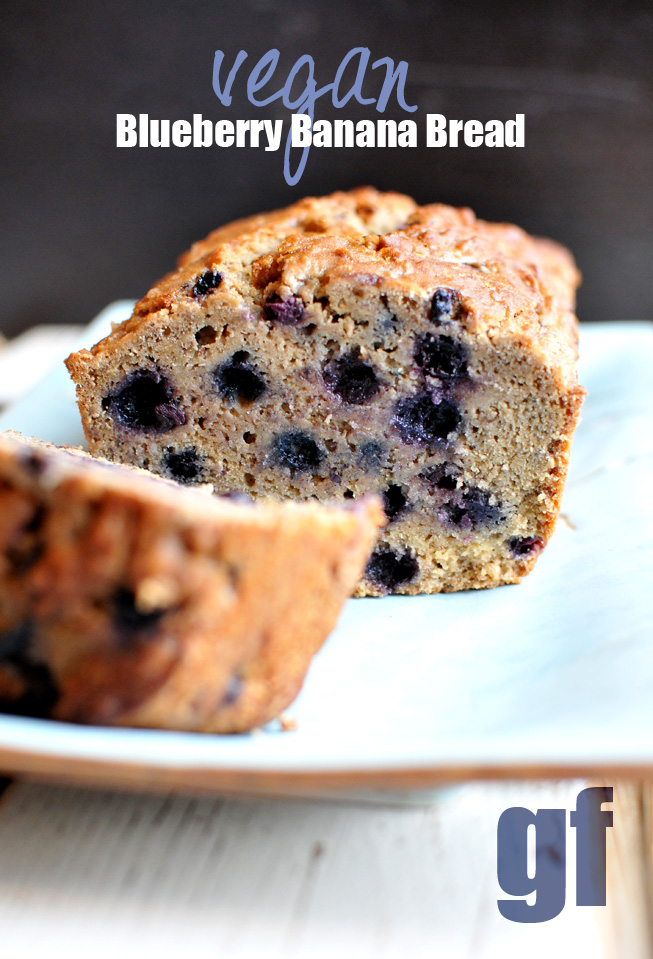 Perfectly moist, perfectly browned, perfectly sweetened. #yum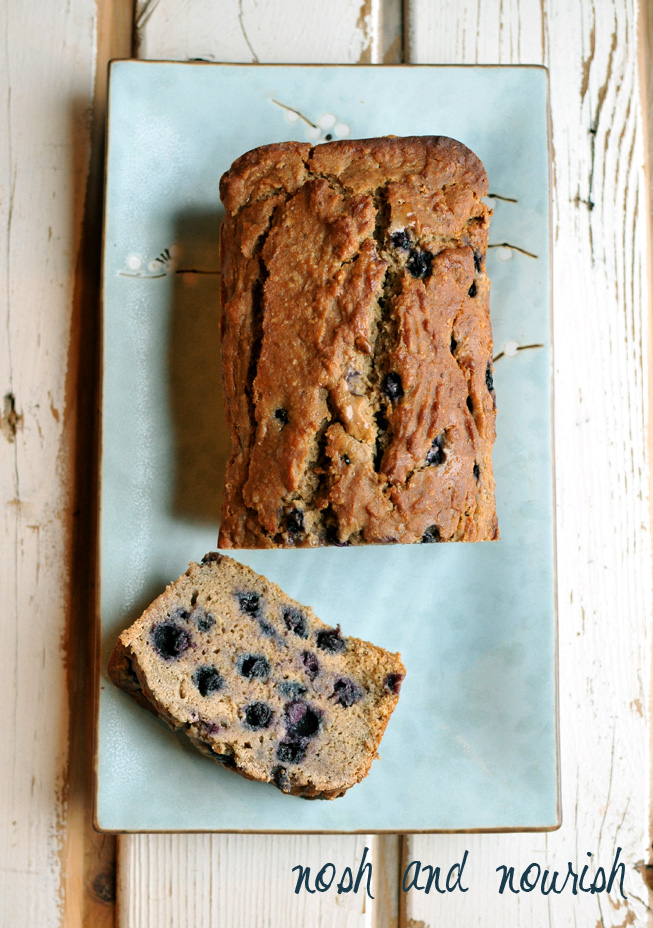 You can also see how much my photography skills/style has improved over the past year and a half too! Here's a comparison of the vegan version and the original. Even from the pictures you can tell that the greek yogurt version is a bit gooier.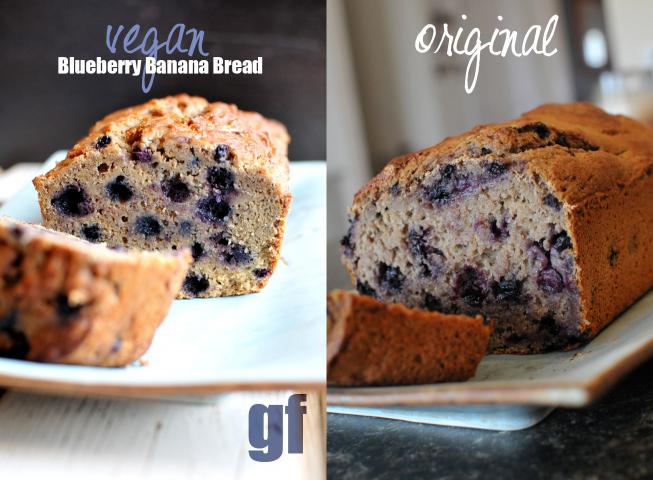 So the question is...
Which team are you on?
Team Vegan/Gluten-free  OR
Team Original/Greek Yogurt
Vegan GF Blueberry Banana Bread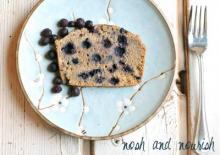 Description
Vegan Blueberry Banana Bread #glutenfree // Nosh and Nourish
Ingredients
2 1⁄2 cups GF Brown Rice Flour
2 teaspoons Baking Powder
3⁄4 cups Vanilla Almond Milk (or sub regular)
2 tablespoons Ground Flax
4 tablespoons Earth Balance Vegan Butter (or sub 1/3 cup coconut oil)
1 cup Blueberries (I used frozen organic blueberries)
Notes
Combine flax and warm water in a small bowl. Refrigerate for at least 15 minutes.
Preheat oven to 375 degrees.
Combine all dry ingredients in one bowl: flour, baking powder, sea salt, coconut sugar.
Combine all wet ingredients in a separate bowl: almond milk, bananas, coconut oil, and flax/water mixture.
Stir wet and dry ingredients together until combined.
Gently stir in blueberries.
Use coconut oil or non-stick spray to coat a loaf pan.
Bake for 70 minutes, or until a knife comes out clean.
I usually let mine sit overnight in the fridge before slicing.
Instructions
Yields 12 Slices