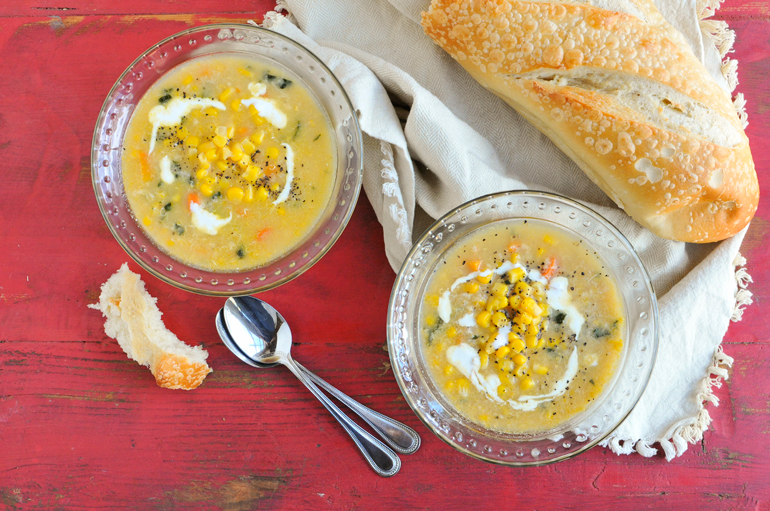 This Quinoa Crab Corn Chowder is a super easy, weeknight meal full of nourishing ingredients your family will love! With a combination of canned goods bought at my local Safeway and fresh fruits and veggies, this meal comes together in under 30 minutes. 
How often do you use canned goods? Are they a staple in your pantry? Or do you prefer using all fresh? I tend to use both --- as cans can help you save prep time and get a healthy meal on the table more often.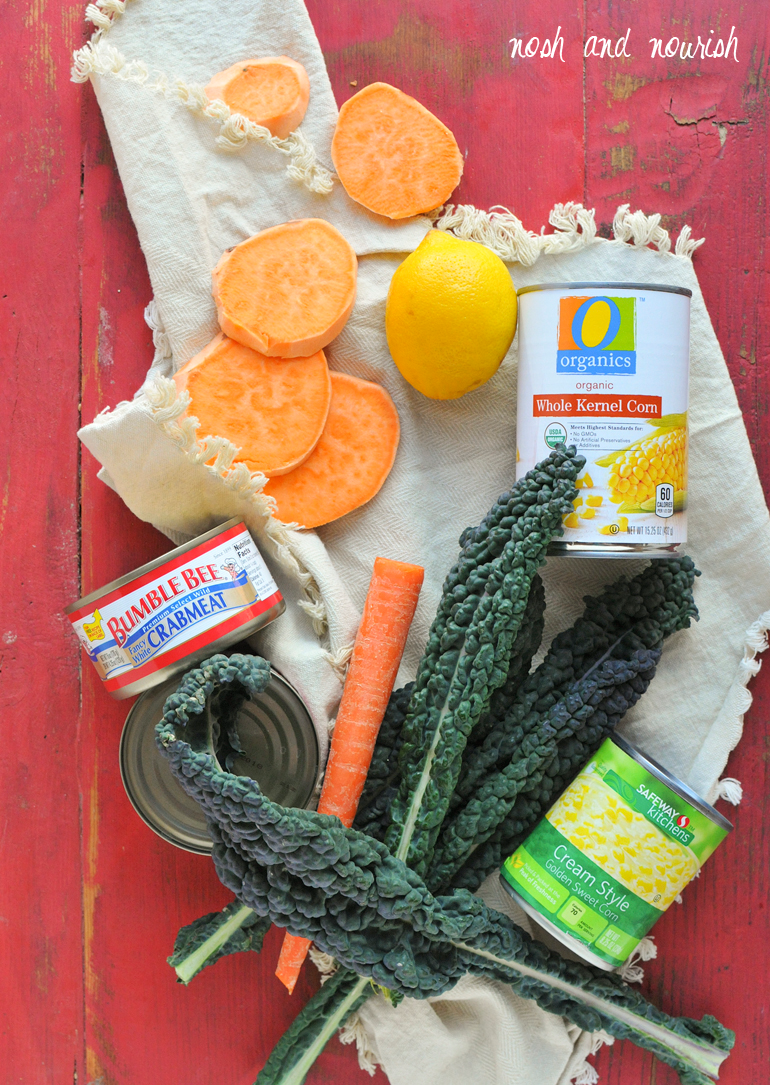 Which canned goods do I buy most often?
* organic corn -- (used in this muffin recipe)
* organic black beans -- (used in this appetizer recipe)
* organic white beans -- (used in this soup recipe)
* organic chickpeas -- (used in this hummus recipe)
* organic diced tomatoes -- (used in this chili recipe)
* coconut milk -- (used in this sauce recipe)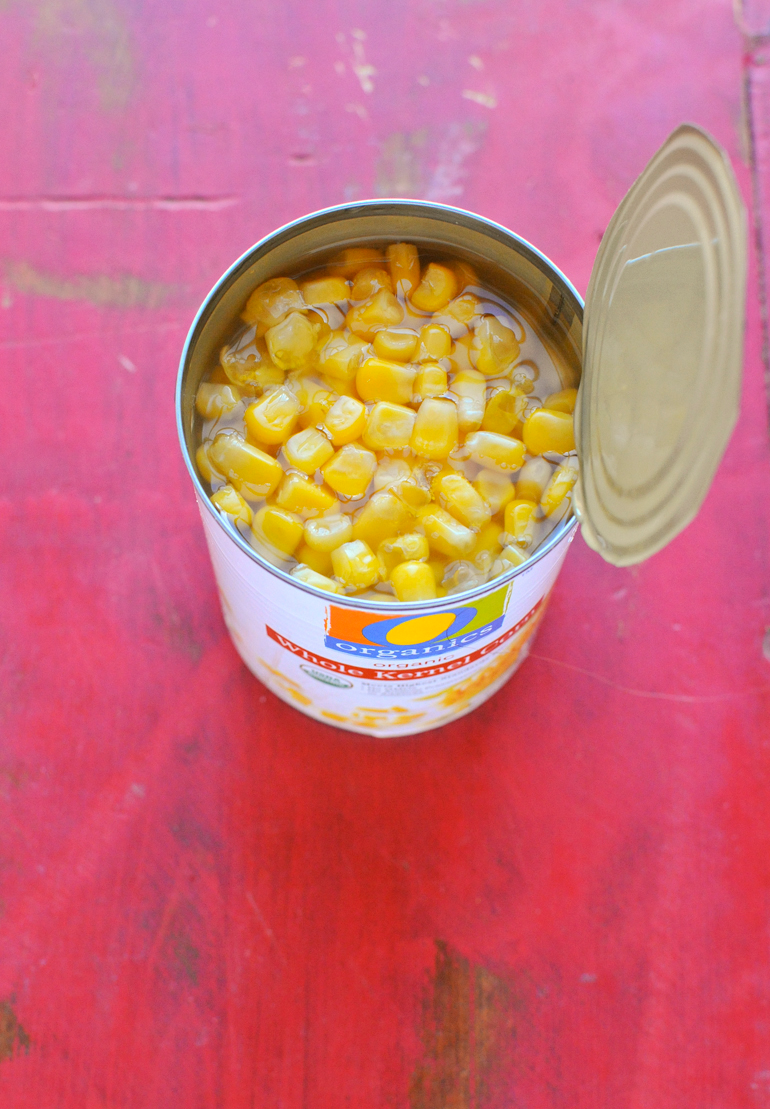 You know me... I'm all about nourishing superfoods... at every meal. Even busy weeknight dinners.
Did you know I'm writing my second cookbook about this very topic?!? I think it's something we all need in the hustle and bustle of real life --- go-to, quick, easy, nourishing recipes at our fingertips so that we have options other than pizza, lasagna, and takeout! Am I right?!?! Like this soup. Sooooo good! And so quick to put together.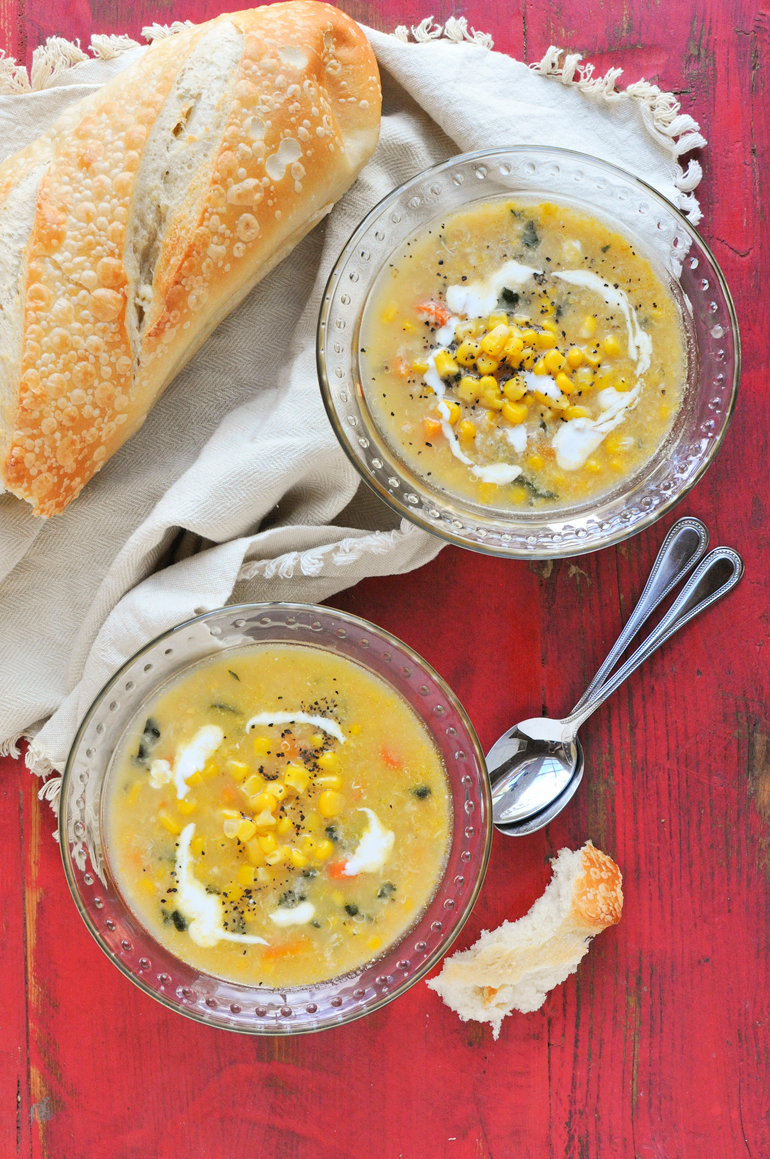 ANNNNNNNNND, this chowder makes great leftovers -- for lunch at work the next day or even another dinner later in the week! 
All that's left is to take a bite! Or twenty.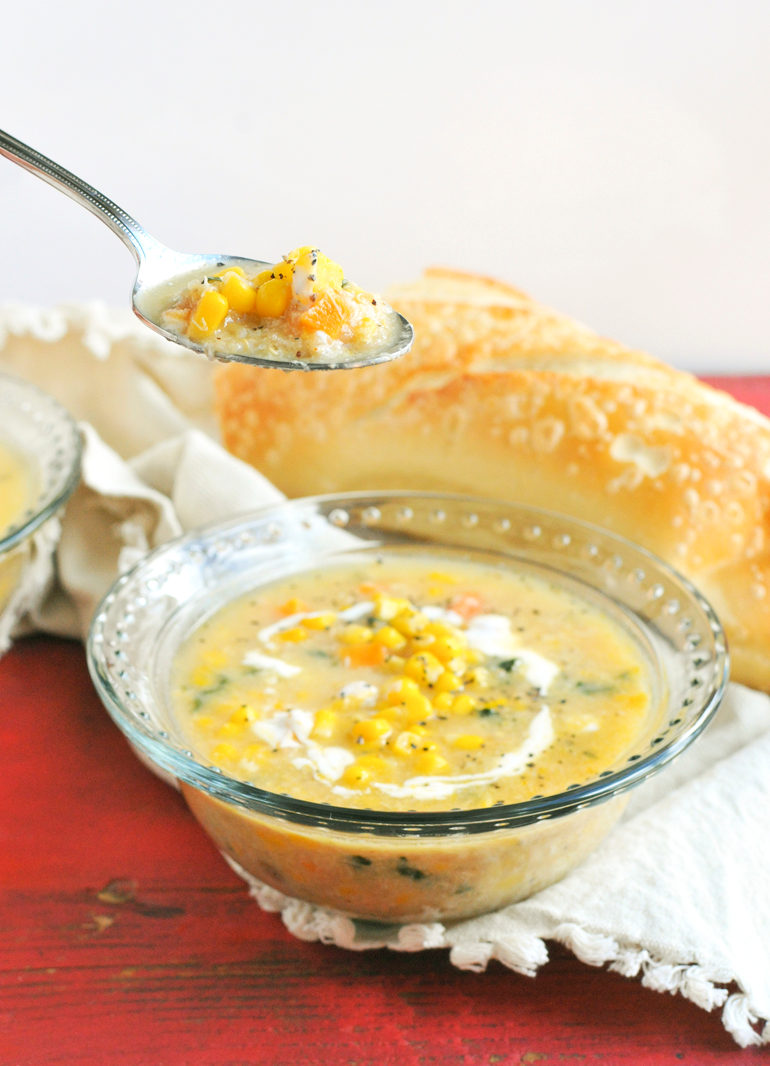 This is a sponsored conversation written by me on behalf of Safeway. The opinions, recipe, beautiful food photography, and text are all mine.
Quinoa Crab Corn Chowder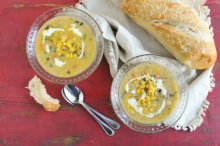 Description
Quinoa Crab Corn Chowder // via Nosh and Nourish
Ingredients
1 cup diced lacinato kale
1 tablespoon Minced Garlic
2 tablespoons extra virgin olive oil
1 tablespoon Old Bay seasoning
1⁄4 teaspoon black pepper
16 1⁄2 ounces creamed corn
15 1⁄4 ounces Organic Sweet Kernel Corn (rinsed and drained)
1 cup almondmilk (or sub regular milk if you prefer)
32 ounces organic chicken stock
18 ounces wild crab meat (drained)
2 tablespoons almond flour (optional)
Instructions
In a large stockpot over medium-high heat, saute the carrot, sweet potato, and kale in garlic and olive oil for approximately 5 minutes, or until veggies are softened.
Then, add in all other ingredients. 
Lower heat to medium and simmer for 20 - 25 minutes. 
Enjoy!
Yields 6 Servings