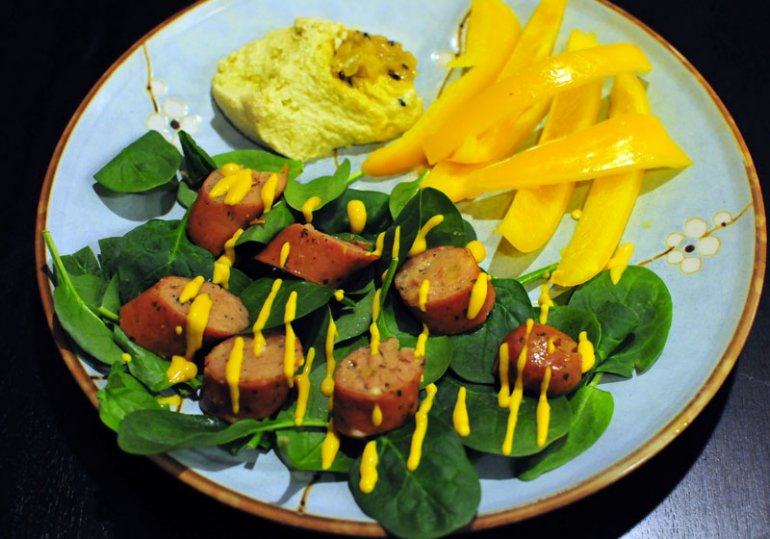 As you may know, I'm two weeks into this thing...into the daily blogging experience, into the newly focused weight-loss mode, etc.  And though I do have specific short-term and long-term goals set out that I'm working towards, I'm finding there are little milestones along the way that are so fun to celebrate as well:
Smaller Jeans:  Last night when my hubby got home from work, he non-chalantly asked me, "Are those new jeans?"  Me: "Define new."  No, not new... but newly fitting on my slimmer body that is now 44lbs lighter!  I couldn't have even DREAMED of fitting in them for the past 2.5 years!  The night before, dear hubby had noted that my jeans had "saggy-butt".  Thanks, honey... I love you too :) (Better the jeans, than me, I suppose.) But it was a good problem.  It meant my jeans were getting too loose.  So I scoured through the closet for a smaller pair... this pair.
Not Craving Sugar or Coffee: As I've been eating cleaner and consuming less sugar, I find I'm craving it less.  I don't miss it.  I look forward to fueling my body with good nutritious food.  I walk by the candy dish at work (filled to the brim with my most favorite candy of all: Twix, I might add), and have zero inclination to take a piece.  (Seriously though, why must the place where I am literally sitting 8-9 hours a day provide and tempt me and others with sugar-y crap?) I'm most surprised about the coffee, though.  I am doing well without it, and have plenty of energy, if not more!
Weighing less than Dear Hubby:  It has been 2.5 years... and now it's almost here.  I'm within 2 pounds.  This is a BIG BIG deal for me.  I can't wait to celebrate this day!!
A few food comments:
The pic above was my dinner last night:  Chicken/Apple Sausage on a bed of spinach drizzled with mustard, accompanied by slices of yellow bell pepper and edamame hummus.  It was extrememly flavorful and filling.  Babycakes LOVED the sausage and hummus too!!  And later in the evening, when dear hubby was chowing down on pizza (I told you... how is this fair??) I had 2 tiny kiwis.  Delicious!!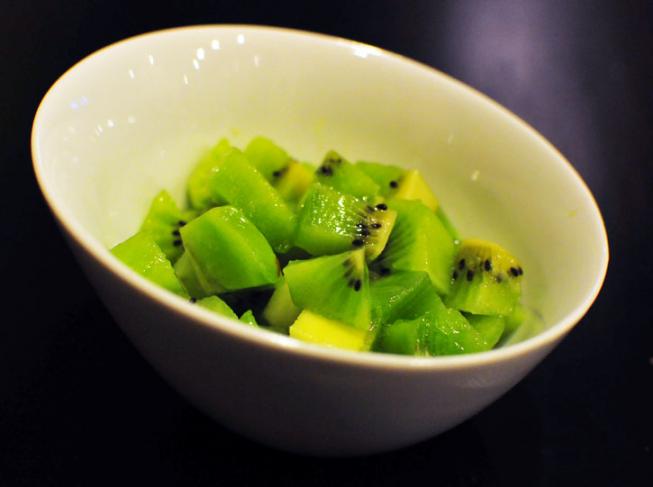 Have you celebrated any personal mini-milestones lately? If so, please share!
PS. I wore the "saggy-butt" jeans to work today. Hopefully no one says anything or stares... ha!  Here's a current pic - sportin' the curly 'do today.  PPS. I <3 my new phone!