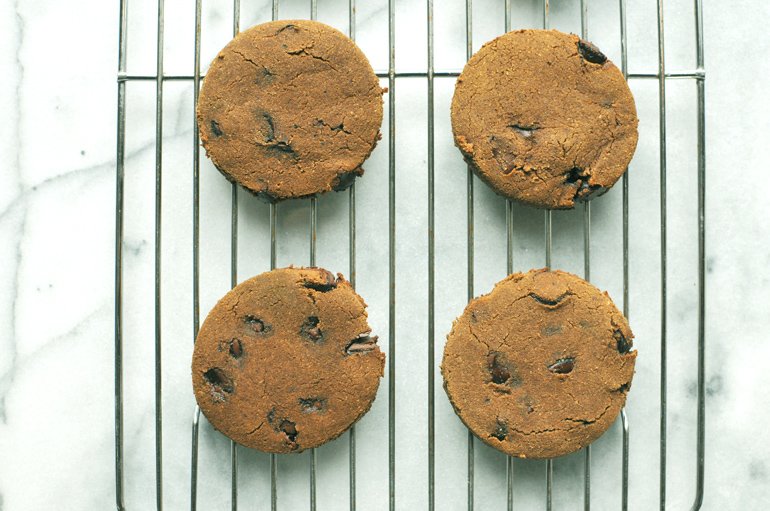 These Coconut Cloud chocolate cookies are what dreams are made of. Lightly sweetened, grain-free, gluten-free, nut-free, packed with protein, and absolutely decadent and delish --- you'll want to make a second batch asap.
I love baking with coconut flour because it's full of healthy fat and protein, naturally gluten-free, and super absorbant so you can use a LOT of wet ingredients (like coconut milk, mulitple eggs, or even pureed zucchini). NOTE: If you've never used it before, please know that alternative flours like coconut flour can be a bit finicky to bake with... so be sure to follow the recipe and instructions exactly!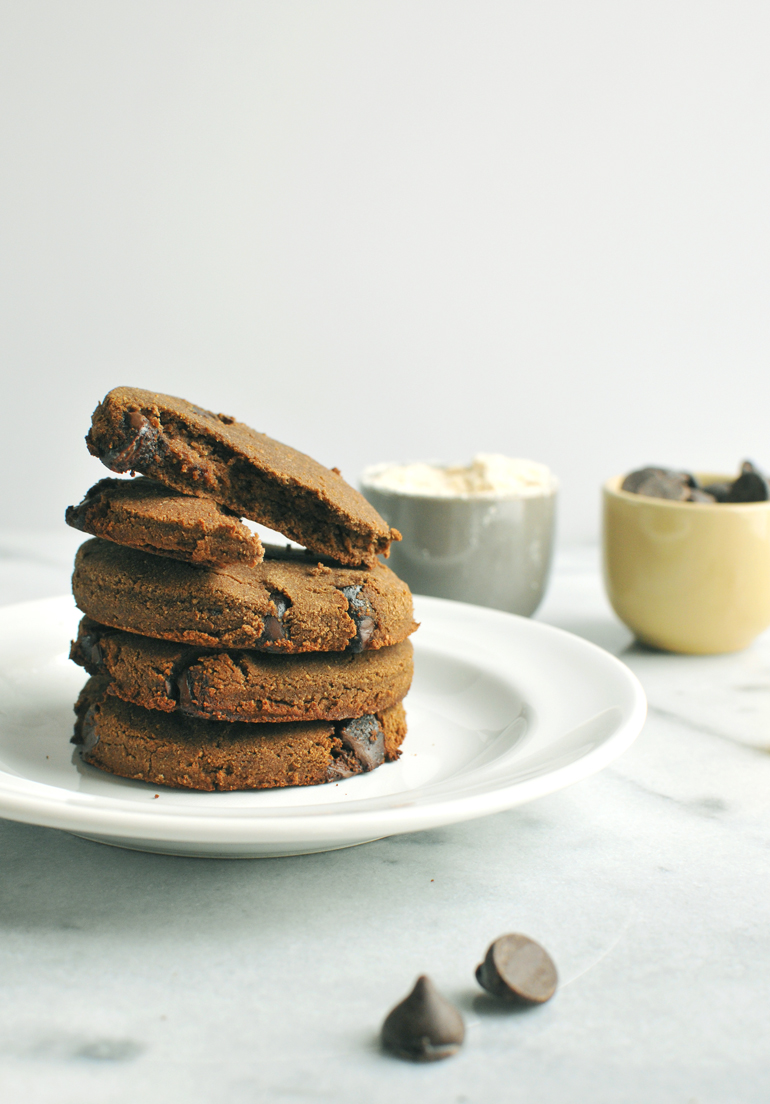 Introducing Coconut Cloud!
These cookies feature a new product that I am totally loving and I know you will too: Coconut Cloud
 (available on Amazon with free 2 day shipping thanks to Amazon prime!). It's basically a powdered version of canned coconut milk. What I love most is that you can stir up any amount that you want to use in a recipe rather than opening an entire can and having to refrigerate (or worse, waste!) the extra. PLUS... it's 100% dairy free, non-GMO, soy-free, dairy-free, no gums, high in medium chain fatty acids, and has no trans fats! 
It's great in these cookies (recipe at bottom of this post). 
It's great in this coconut macadamia balsamic sauce for my new Grilled Pineapple Caprese Skewers. 
It's great in these fudgesicles.
It's great in this tropical sweet sticky coconut quinoa.
Basically, you can use it in any recipe that calls for coconut milk!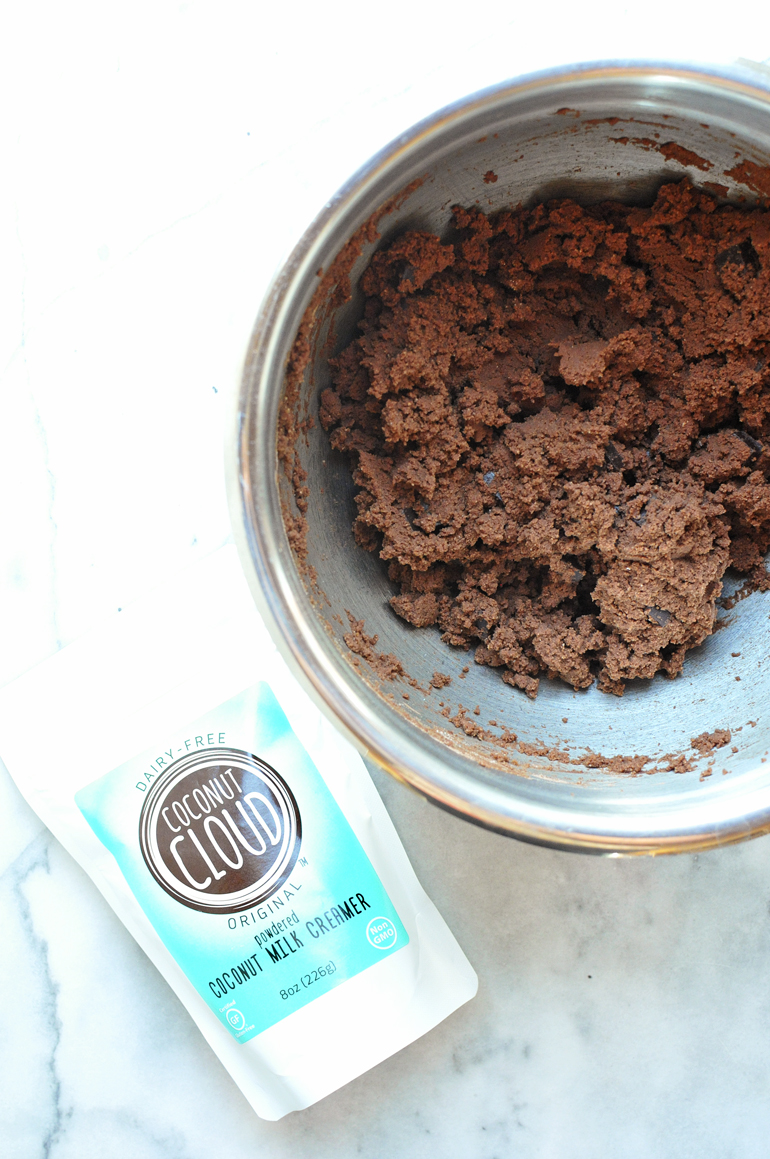 You can also use it in coffee as a non-dairy creamer (this is what it's technically "labeled" as!)... but it's so versatile and I'm excited to share other ways to use it as well, should you be set in your coffee routine.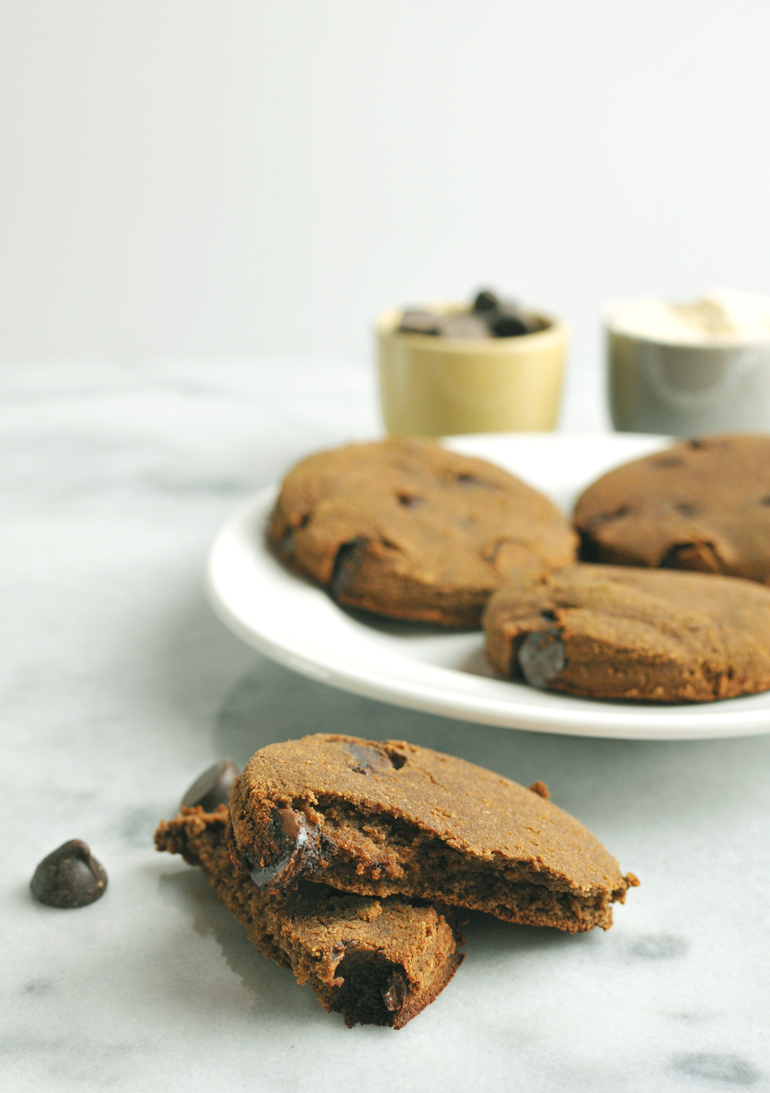 These paleo coconut chocolate cookies are:
grain-free (using only coconut flour)
nut-free (no almonds or cashews here)
dairy-free (as long as you use dairy-free chocolate chips!)
surprisingly sweet
decadently chocolate-y
full of healthy fat from the coconut powder and oil
lightly sweetened with coconut sugar and honey
high in protein from the eggs and all the coconut
deeeeeeeeelish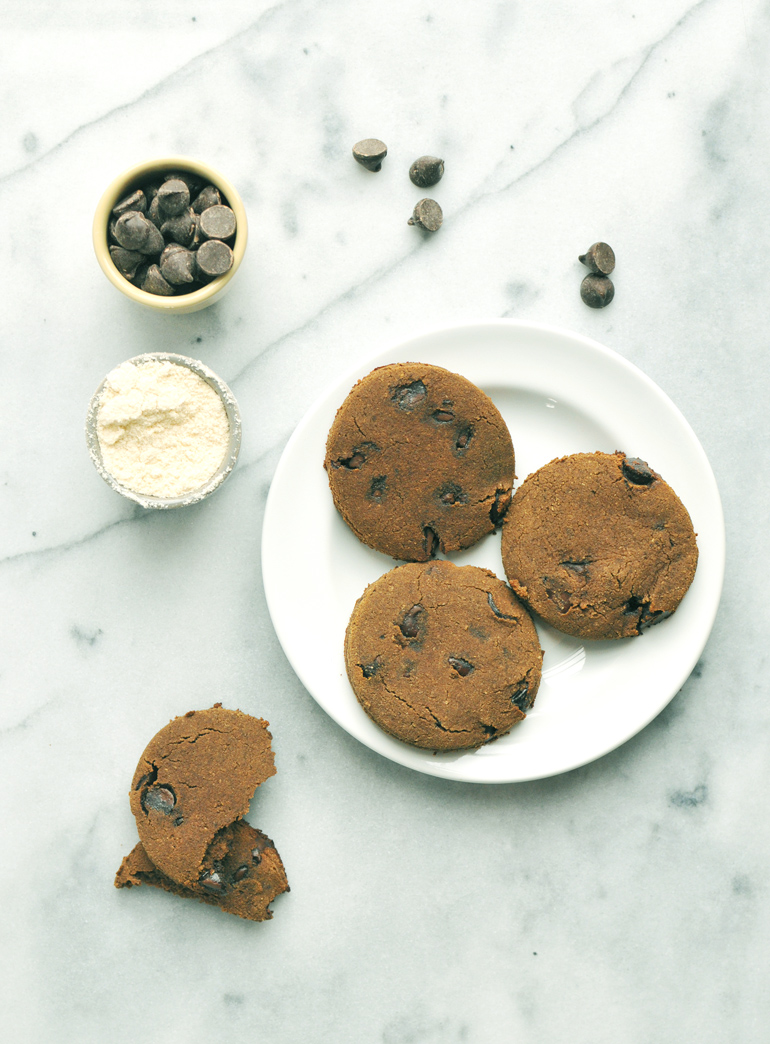 Question:
What are some of your favorite recipes that use coconut milk?
Disclaimer: this is a sponsored post written by me on behalf of Coconut Cloud. The opinions, text, recipe, and beautiful photos are all mine. Thank you for supporting brands that support Nosh and Nourish!! I choose them based on what I already cook/create with and feel 100% confident in recommending to you.