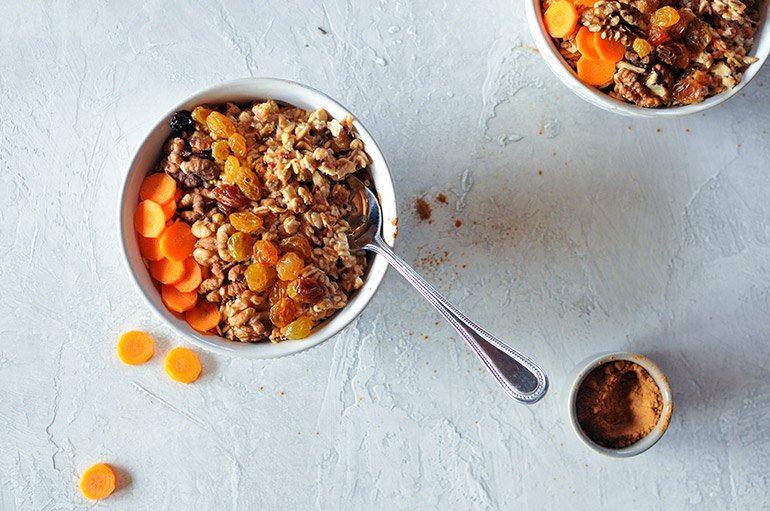 Fall is in the air (well, kindof --- it's been like 90 every day here. But to be fair, the mornings start off super cool with temps in the 40s)... so I'm partnering with Silk to bring you seven must-make carrot recipes for the fall:  sangria, soup, overnight oats, and more!
Roasted.
Raw.
Juiced.
Carrots are so super versatile. And they're colorful. And they're delish. Speaking of carrots, did you notice my new super adorable logo (right up there at the top of the page)?!?!?! After 5 years, 1000+ recipes, and 2 cookbooks, Nosh and Nourish has finally gotten a new logo and facelift --- one that really reflects the COLORFUL aspect of my food and IG feed. Do you follow me on Instagram? It's my favvvvvvvvv.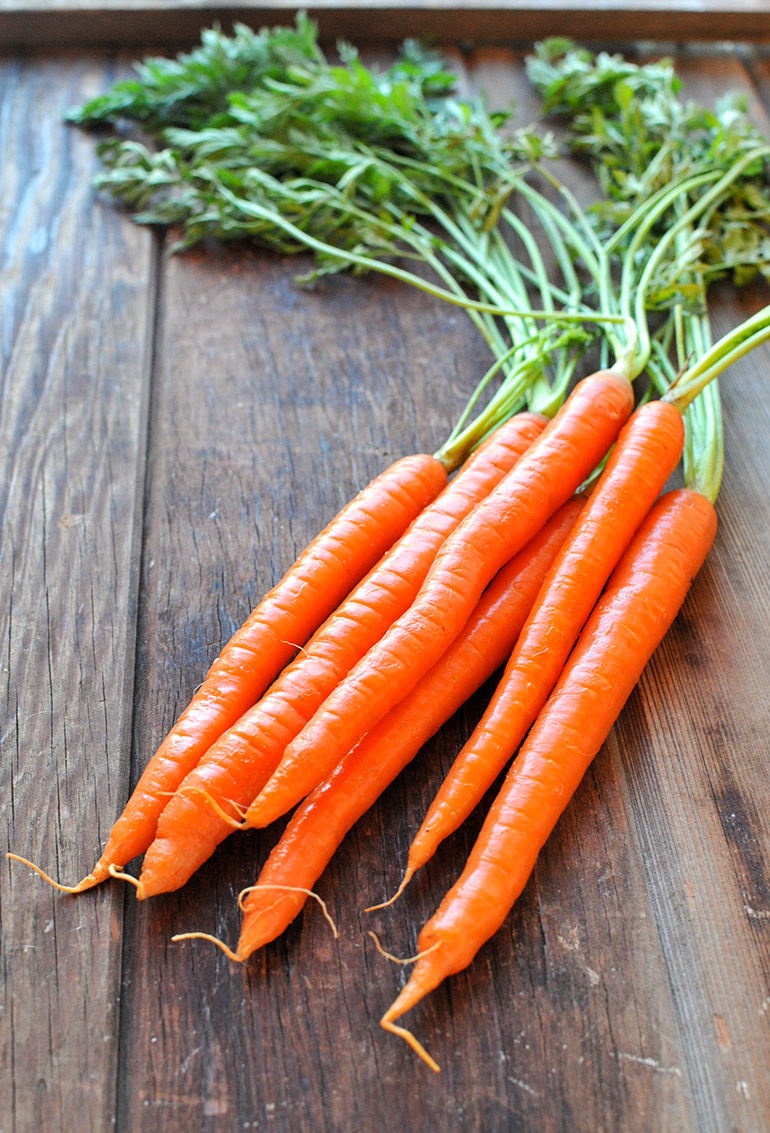 This is a truly unique cocktail that isn't just full of empty calories; it's packed with beta carotene + potassium!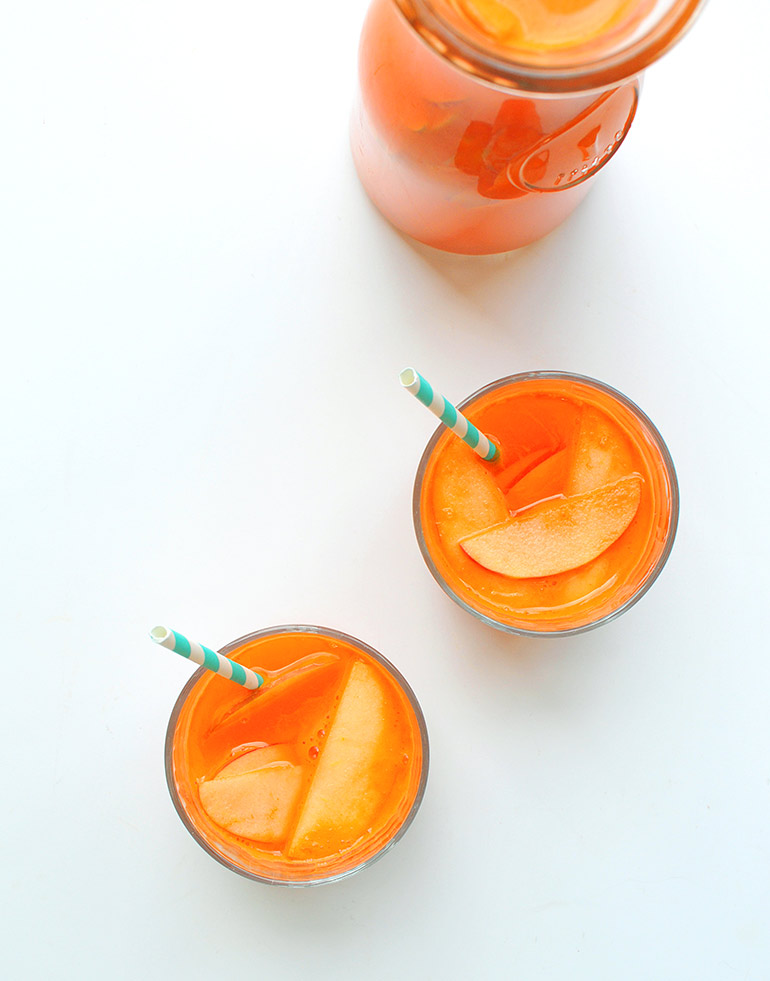 This carrot ginger soup is suuuuuuuuuper creamy because of the Silk cashewmilk and the roasted sweet potatoes. It's topped with ginger molasses cashews, roasted veggies and fresh basil.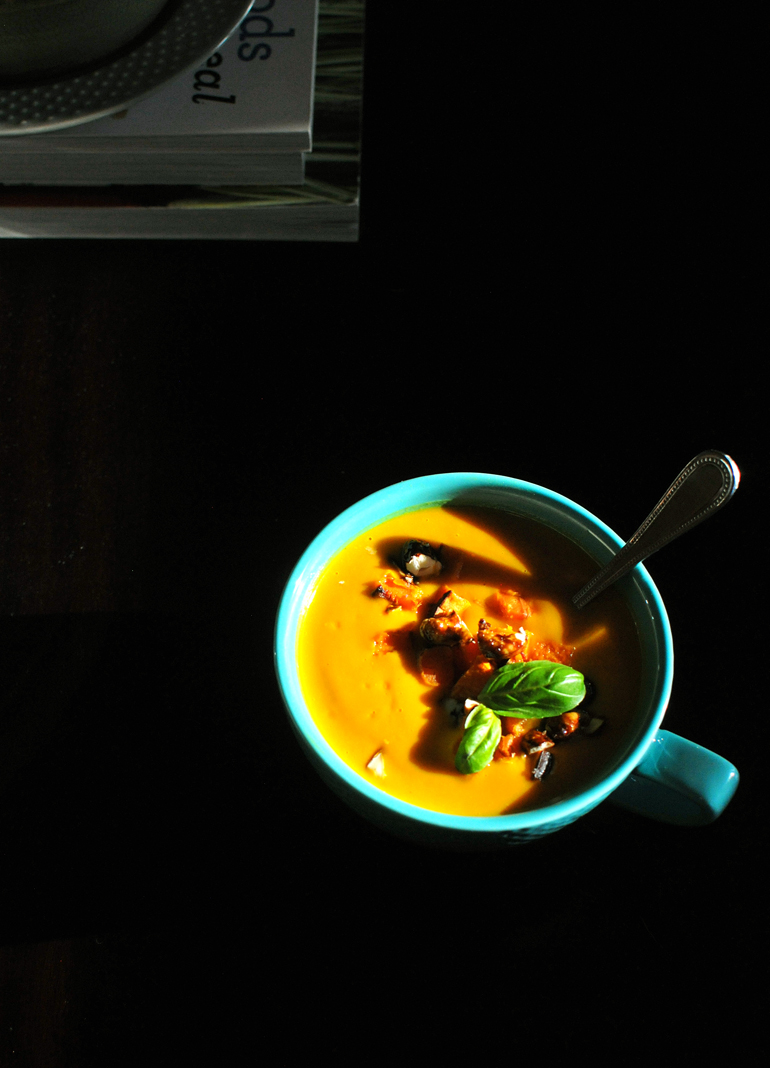 3. Carrot & Sweet Potato Shoestring Fries:
These fries are: healthier because they're baked, crispy + curly, and co-mingled (so you can't distinguish which are carrots and which are sweet potatoes).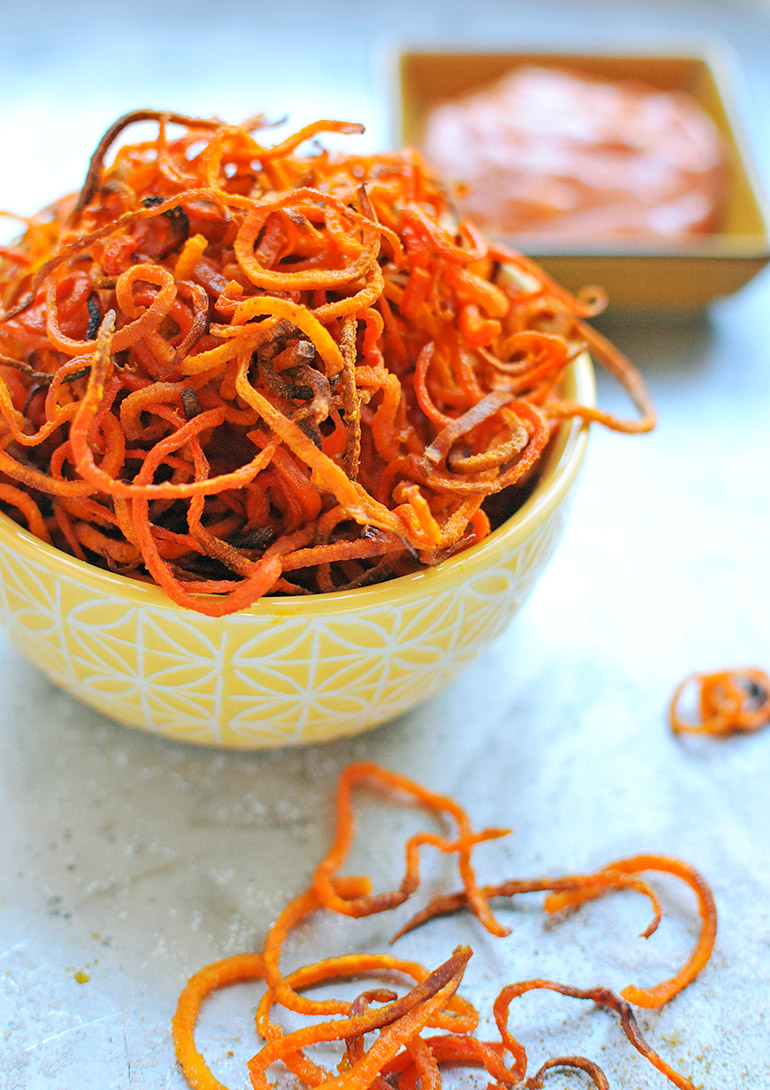 4. Carrot Cake Butterscotch Bark
All of the yummy flavors and key components to carrot cake, but in bark form. Naturally gluten-free, completely delish.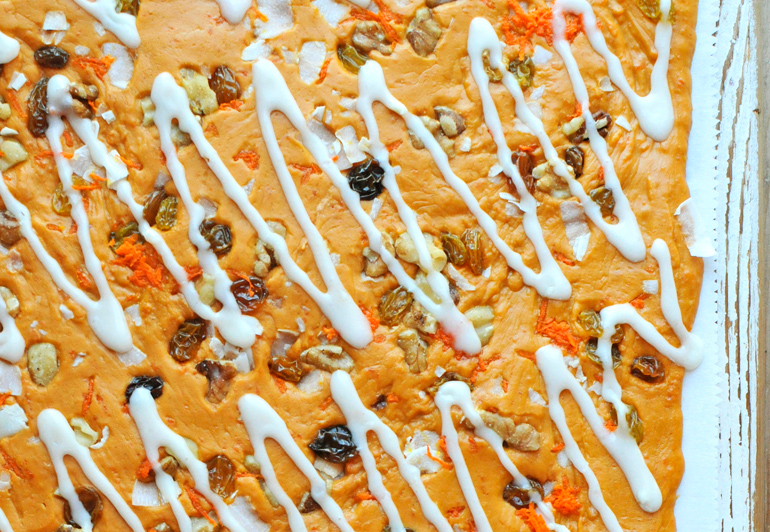 What's so super about the orange juice? All the hidden extra veggies and fruit: like sweet potato and carrots and even bell pepper!!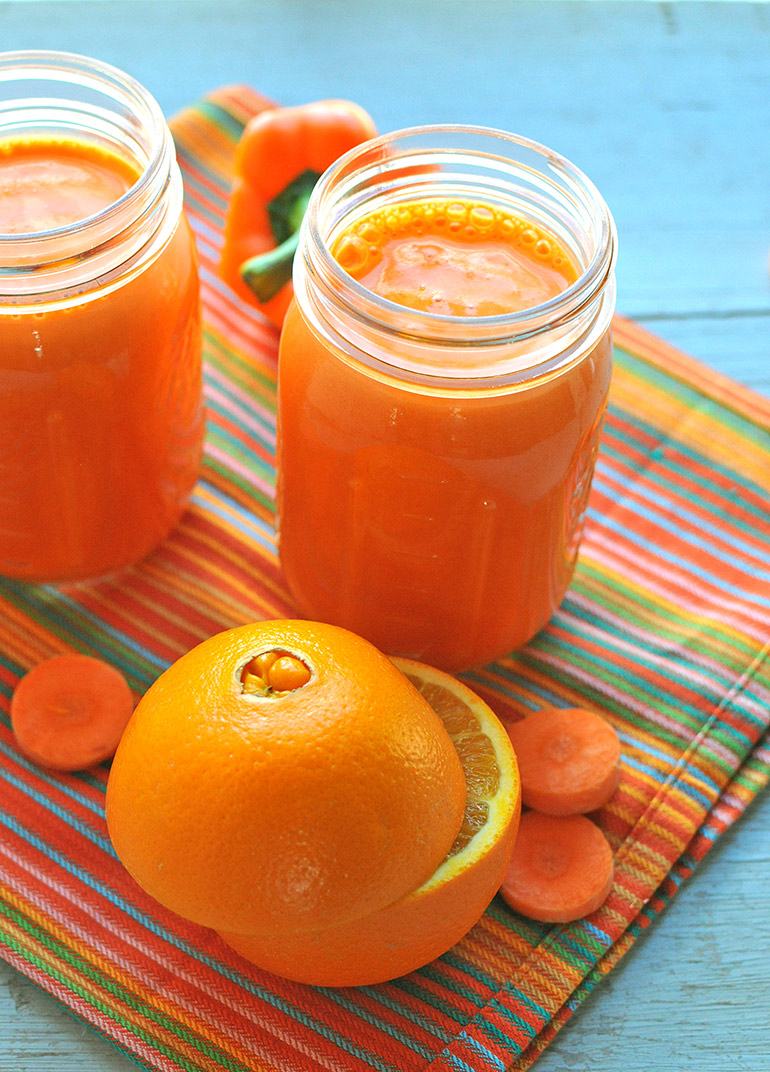 6. Carrot Noodle Mason Jar Salad

This salad is full of yummy veggies and plant-based protein like cashews and hemp seeds, then topped with a sweet chili vinaigrette.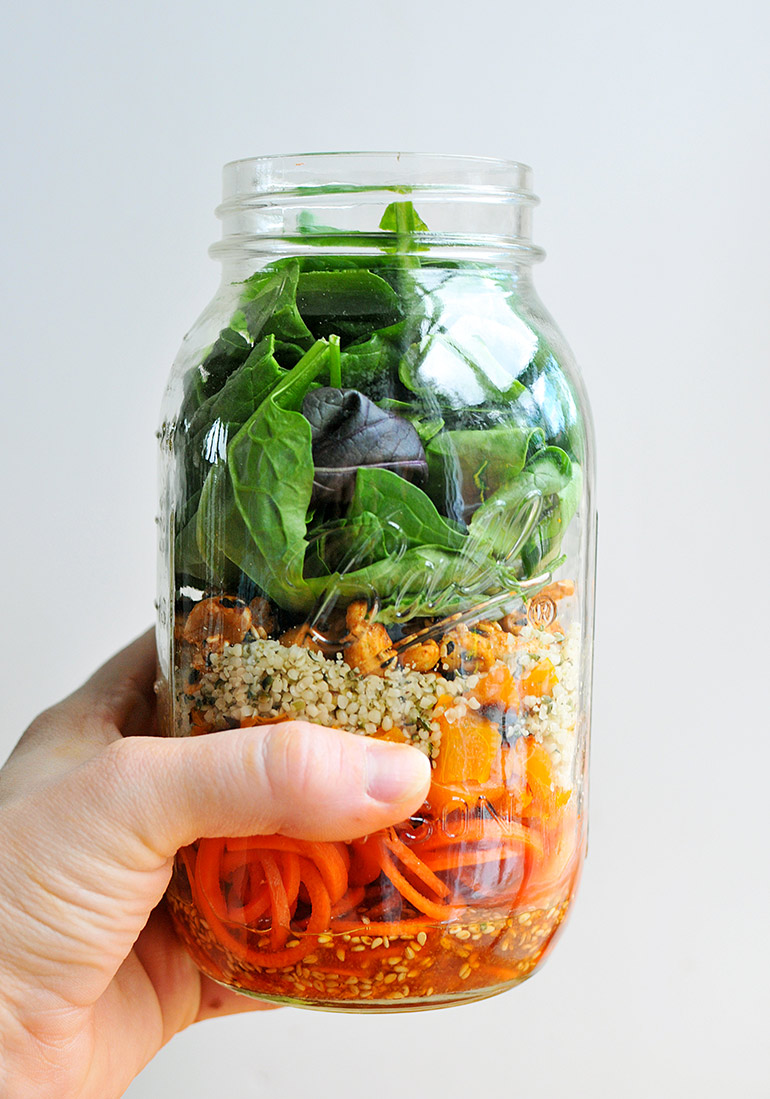 7. Carrot Cake Overnight Oats (recipe below)
I have some caveats for eating overnight oats (which you can read here). These oats are the perfect way to start the day. And they wouldn't be complete without nourishing add-ins like cooked quinoa, walnuts, golden raisins, and cinnamon.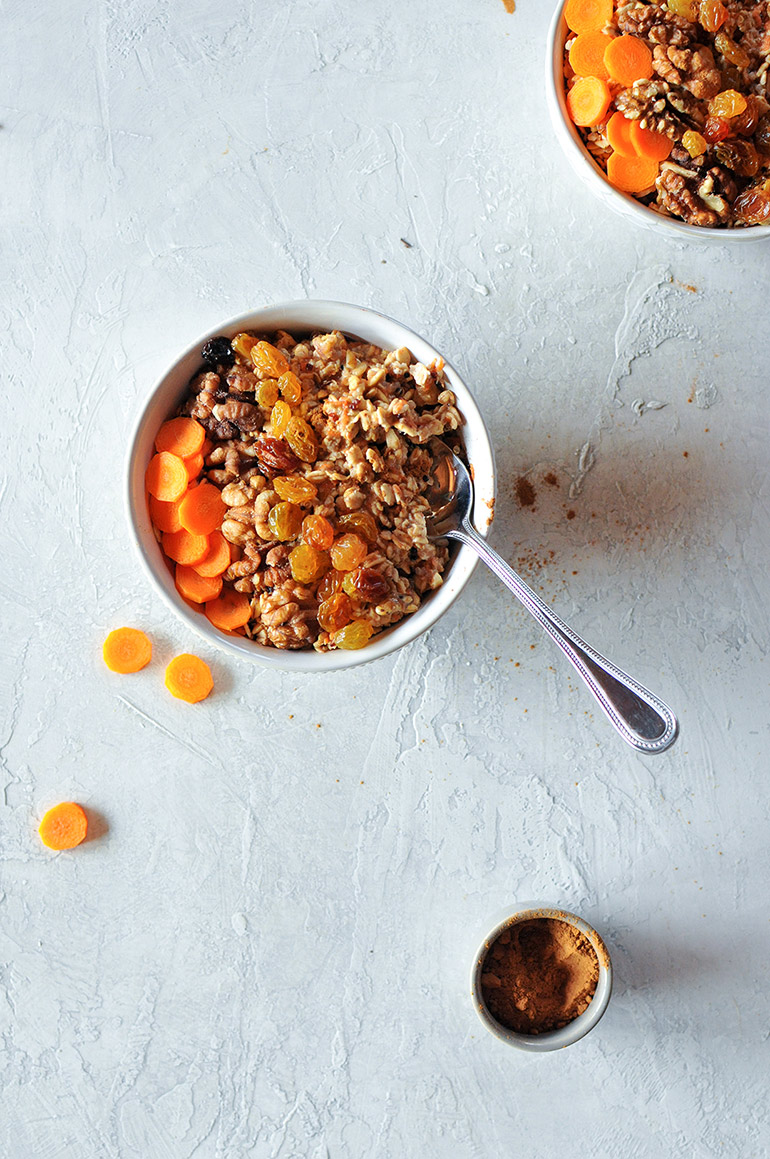 ---------------------------------------------------------------------------------------------------------------------------------------
This is a sponsored conversation written by me on behalf of Silk. The opinions, recipe, beautiful food photography and text are all mine. Thank you for supporting brands that support Nosh and Nourish!!! I choose them based on what I already cook/create with and feel 100% confident in recommending to you.
Carrot Cake Overnight Oats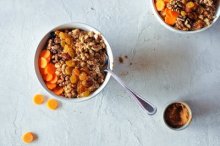 Description
Carrot Cake Overnight Oats | dairy free overnight oats | dairy free breakfast | oatmeal recipes | carrot cake breakfast
Ingredients
1⁄4 cup finely shredded carrots
1 cup Silk unsweetened almondmilk
1 teaspoon Vanilla Extract
1⁄4 cup Coarsely Chopped Walnuts
2 tablespoons golden raisins (for topping)
1 small carrot (thinly sliced into rounds --- for topping)
Instructions
In a large jar or tupperware, combine the shredded carrots with the oats, quinoa, almondmilk, cinnamon, vanilla, walnuts and maple syrup. Stir until thoroughly mixed.
Cover and refrigerate overnight (or at least 6 hours at minimum).
In the morning, take the oats out of the fridge. You can eat cold or microwave for 45 seconds.Then top with carrot rounds, golden raisins, additional walnuts, and a sprinkle of cinnamon (optional)
Enjoy!
Yields 2 Servings