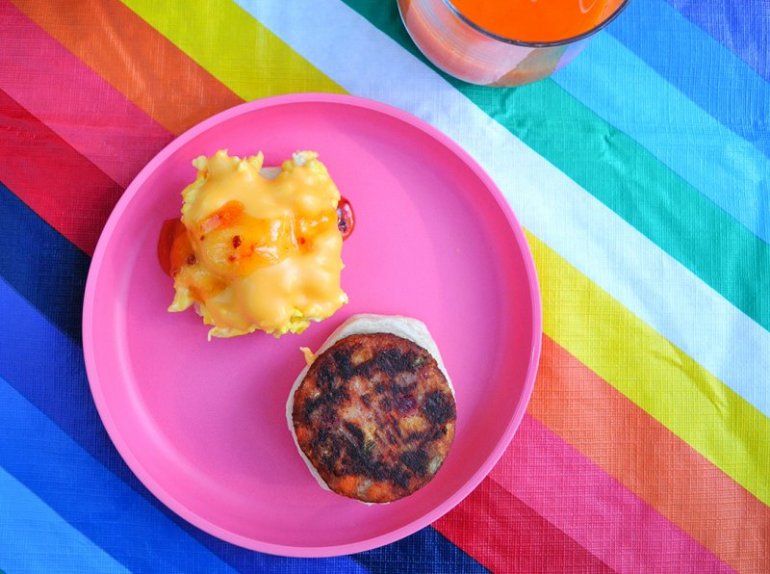 These easy breakfast biscuits with Dr. Praeger's root veggie hash browns are perfect for glamping, or even those busy back-to-school mornings at home. Serve alongside a big ol' glass of Super Orange Juice.
Dear hubby and I used to backpack. 
Like we'd walk 8 1/2 miles through the woods and up a mountain to a remote campsite... with 40 pound packs on our backs. Once there, we'd fly-fish and hike and read books. You know what we ate? Those dried meals where you just add boiling water and it basically makes a big pile of flavored mush. 
Appetizing? Not so much. 
And once we had Babycakes, it was hard to carry in all the gear we needed PLUS her. 
So we stopped backpacking and camping altogether. 
Until last summer...
when we bought a used camper and started glamping (glamorous camping).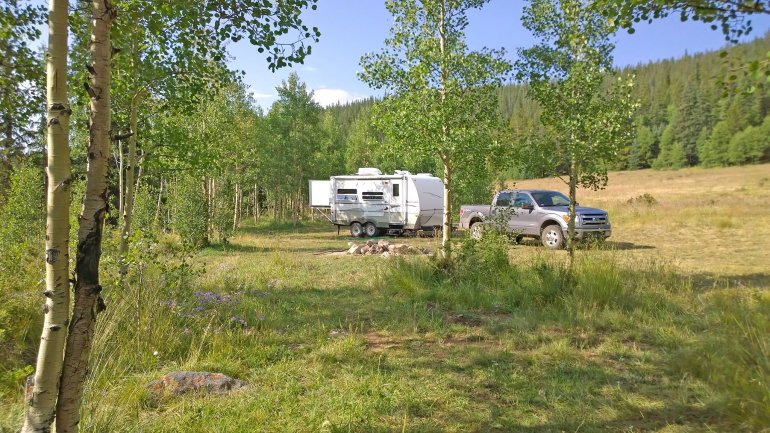 You know what I love about glamping?
a) There's a fridge. So you can bring "real" food. ie. no more mushy add-water meals.
b) There's an oven. So you can bake biscuits (and other things).
c) There's a bathroom. So you know... no more going out in the middle of the night with a flashlight into the woods.
d) There's a freezer. So you can bring ice cream. 
e) There's a queen mattress and a memory foam topper. So you don't have to sleep on a 1/2 inch therma-rest on top of a rock. And tthere's even a separate sleeping space up front for Babycakes!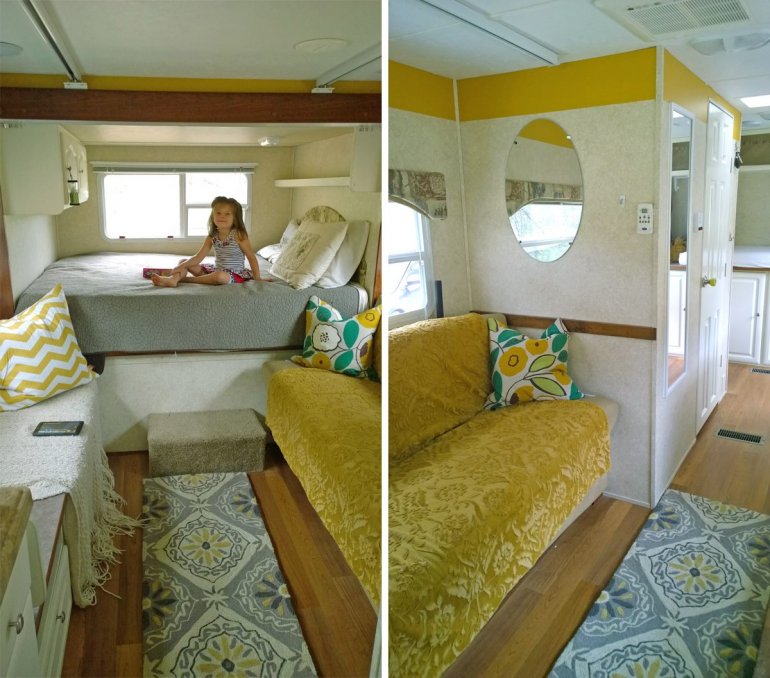 f) There's running water. So with a messy kid who loves playing in the dirt and getting campfire ash everywhere, you can wash her off before bed.
g) There's storage. So you can bring bikes, and games, and chairs, and tablecloths, and allllllllllll the things. Instead of just the 40 pounds you can carry on your back.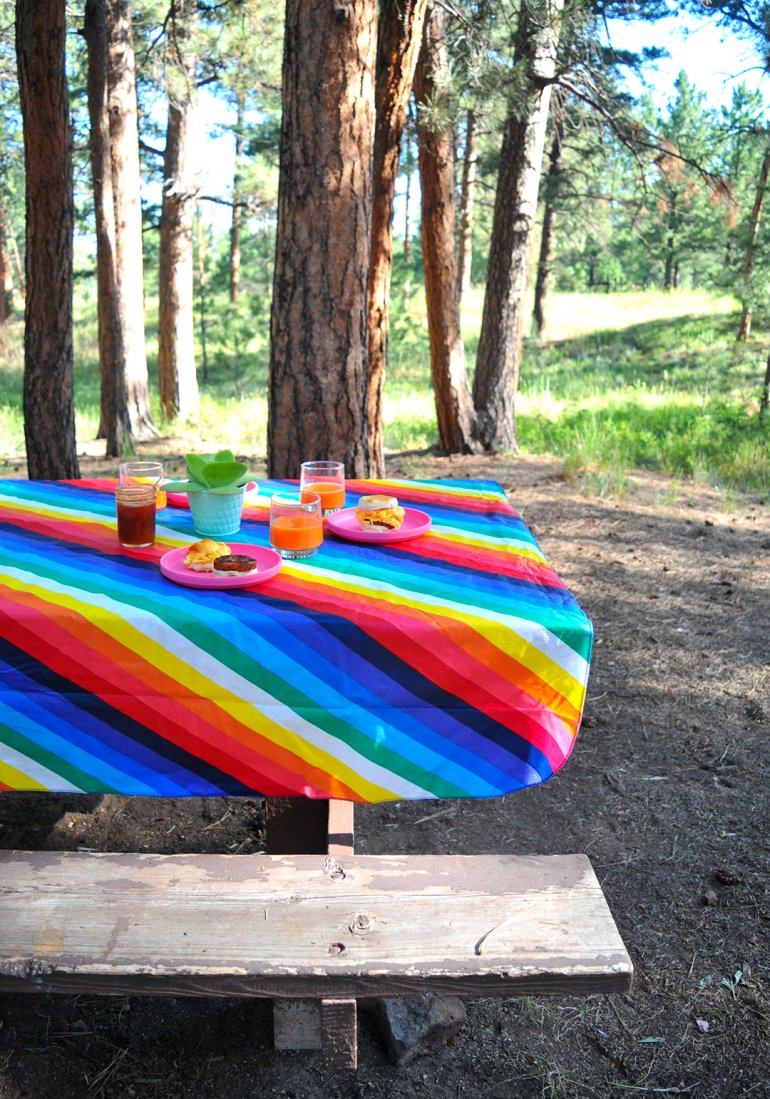 So for our glamping breakfast, instead of just oatmeal with water (our old backpacking breakfast), I made Easy Breakfast Biscuits with Root Veggie Hash Browns --- and served it with fresh Super Orange Juice.
So luxurious, right?!?!
The Dr. Praeger's hash browns have so much goodness packed inside:
carrots
sweet potatoes
rutabaga
taro
beets
yuca
yukon gold potatoes
And they make the perfect addition to the eggs and cheese in this biscuit sandwich.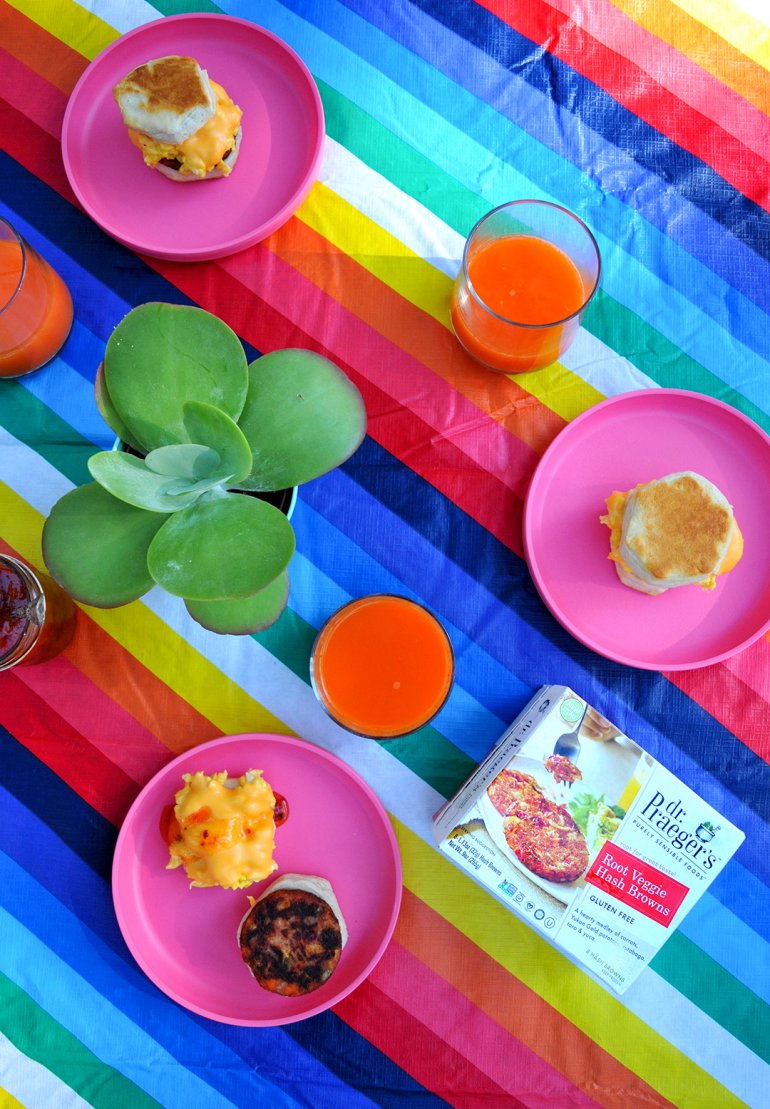 To prep things for the trip, I cracked open all the eggs into a little glass storage container (this way I didn't have as much mess with the egg shells at the campsite). I also used my Breville juicer to make the Super OJ, and stored it in a glass pitcher in the camper fridge. Also in the fridge: the can of organic biscuits and the American cheese. The whole meal comes together in less than 20 minutes.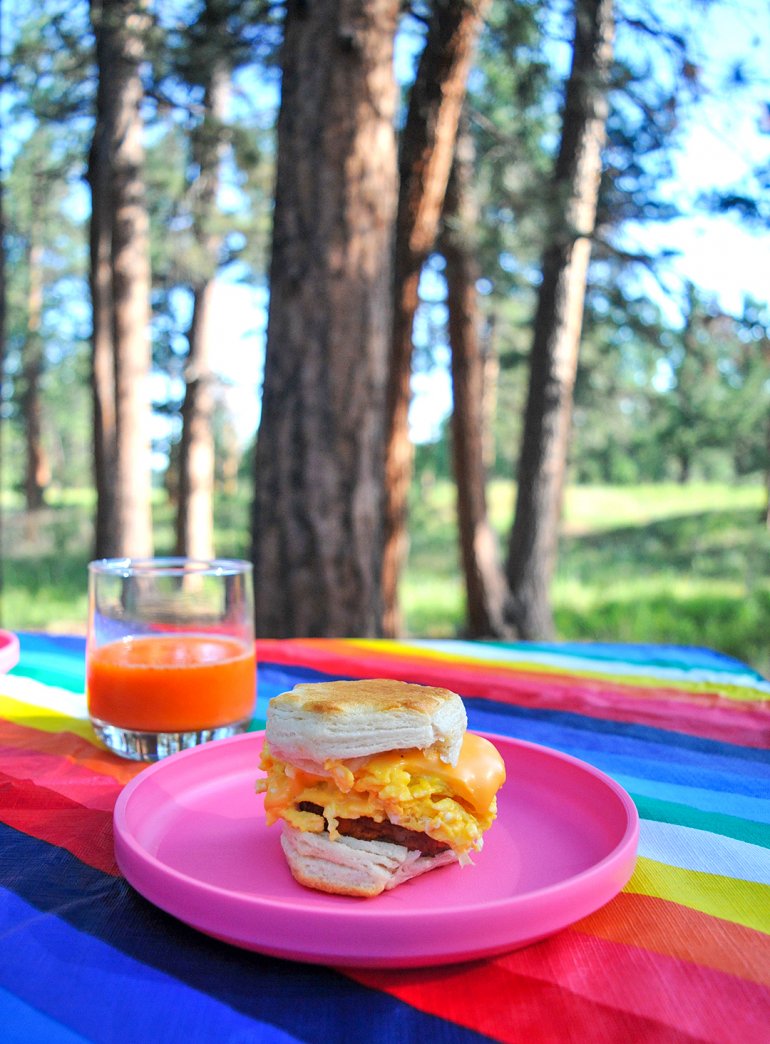 And what's so super about the orange juice?
All the hidden extra veggies and fruit: like sweet potato and carrots and even bell pepper!!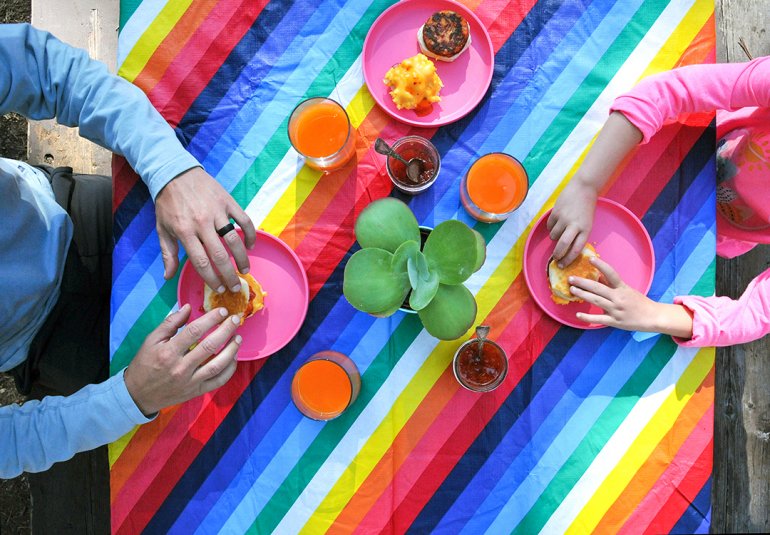 So tell me...do you glamp?   or backpack?
///////////////////////////////////////////////////////////////////////////////////////////////////////////////////////////////////////////////////////////// Disclaimer: this is a sponsored post written by me on behalf of Dr. Praeger's. The opinions, text, recipe, and beautiful photos are all mine. Thank you for supporting brands that support Nosh and Nourish!! I choose them based on what I already cook/create with and feel 100% confident in recommending to you.
Easy Breakfast Biscuits with Root Veggie Hash Browns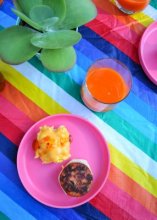 Ingredients
1 package Dr. Praeger's Root Veggie Hash Browns (8 hash browns inside)
1 can organic biscuits (8 biscuits inside)
6 slices organic American cheese
4 tablespoons strawberry jam*
Instructions
Bake the biscuits according to the package instructions.
Cook the hash browns according to the package instructions (essentially sauteing with a little olive oil in a skillet). Then, set aside.
Over medium low heat, melt 1 tbsp of coconut oil, then scramble the eggs. Stir frequently until they are no longer runny --- approx 5 min. 
Remove from heat. Lay the cheese slices in a single layer over the scrambled eggs. Cover with a large glass lid. Let the cheese melt for appox 3 min.
Assemble the biscuit sandwiches: cut the biscuit in half, add one hash brown, then top with eggs & cheese and a bit of jam.
Enjoy!
Yields 8 Biscuits
Super Orange Juice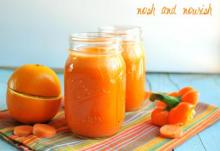 Description
Super Orange Juice // via Nosh and Nourish
Ingredients
1 Large Sweet Potato (peeled)
10 Carrots (tops removed)
1 Orange Bell Pepper (stem removed)
1 Apple (cored / seeds removed)
Instructions
Chop all ingredients small enough to fit through your juicer chute. 
Juice everything. 
Enjoy!
Yields 40 Ounce