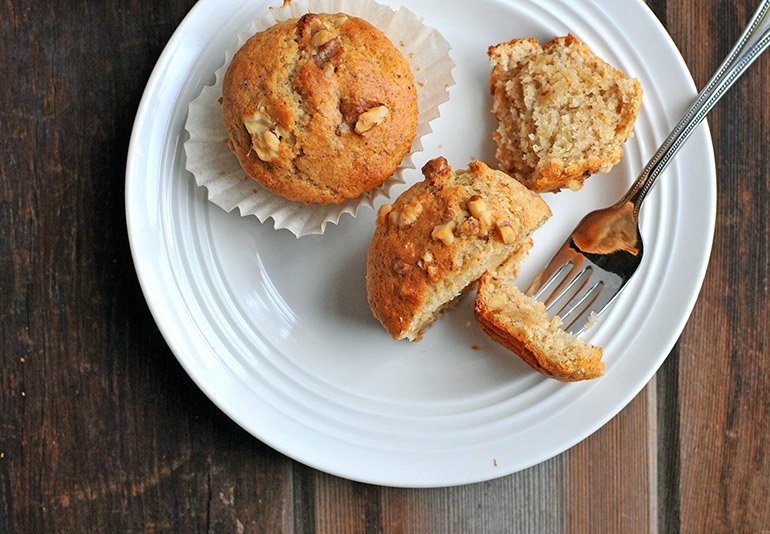 Back-to-school is just around the corner... so I'm partnering with Silk to bring you six must-make breakfast recipes for those busy weekday mornings:  muffins, smoothies, cobbler, and more!
Those back-to-school mornings can get a little chaotic. 
You know the ones.
The ones that end in 'y'...
Monday, Tuesday, Wednesday, Thursday, and Friday!
It's definitely an adjustment going from the lazy summer days with no schedule to up by 6 (or earlier), dressed, brushed, lunch packed, breakfast eaten, bags gathered, shoes on, etc... Here are 6 different ways to start your day that include Silk almondmilk:
Perfectly moist and fluffy, these banana nut muffins will actually make you want to get up in the morning!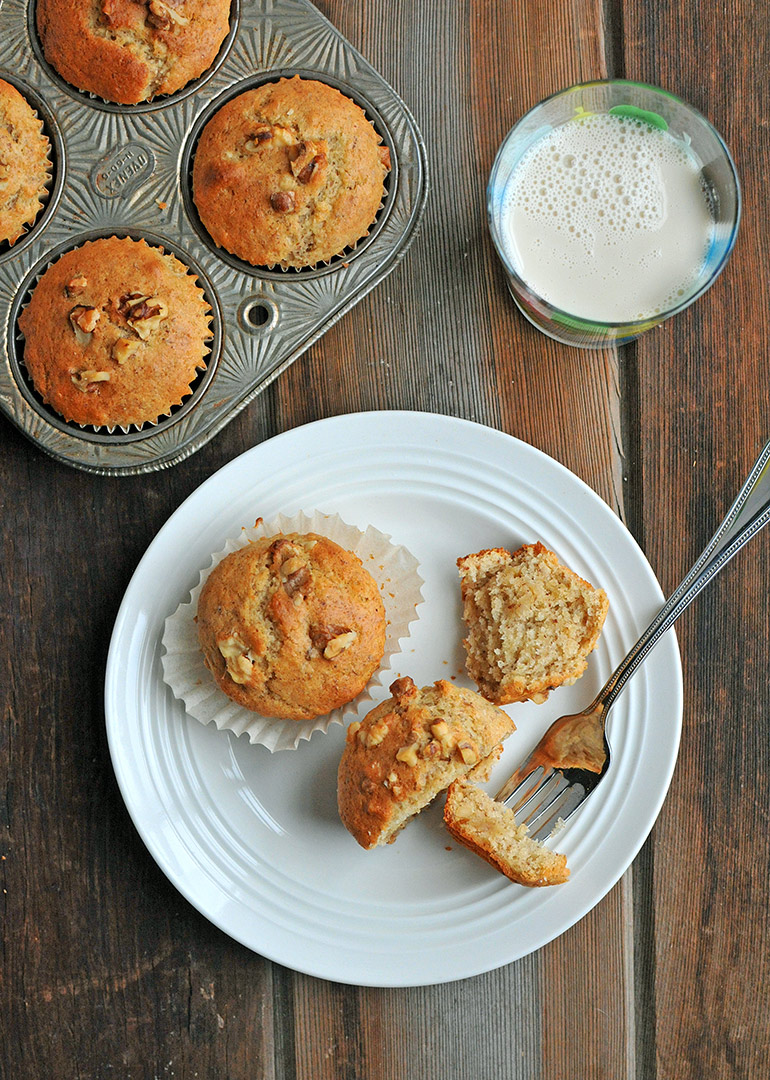 2. Smoothies:
This pink smoothie is super creamy, super berry-y, super protein-packed, super cute, and super delish!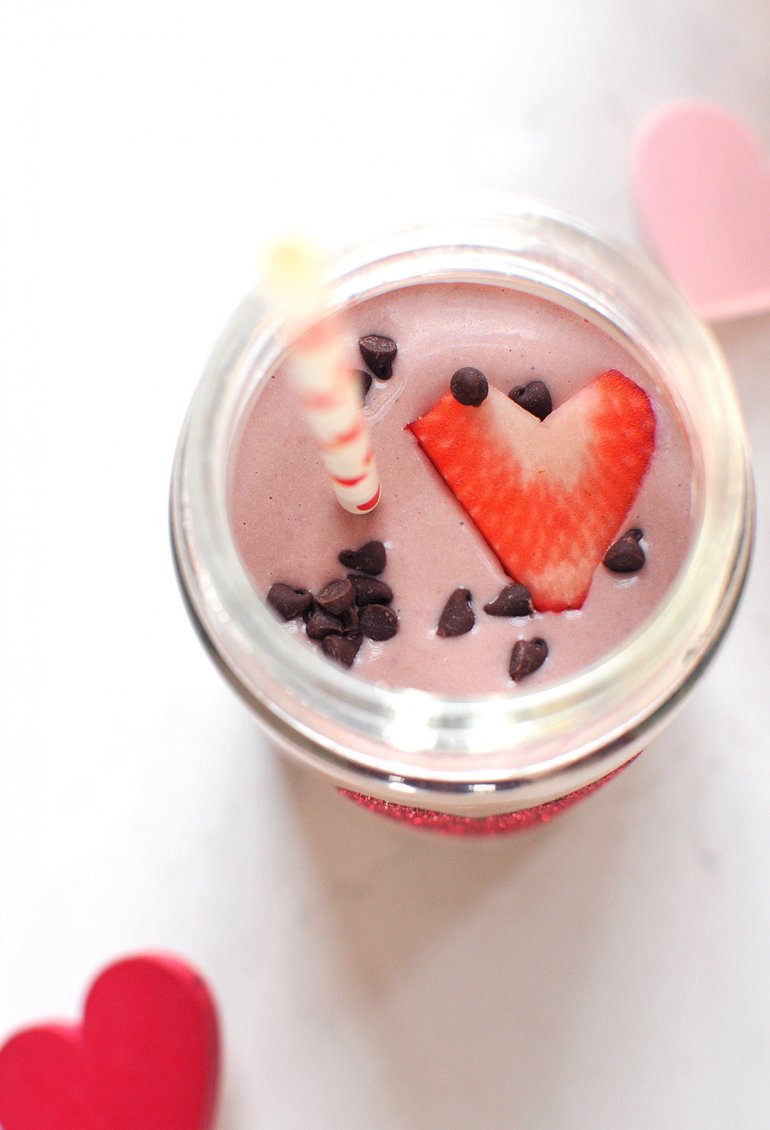 3. Pancakes:
Just imagine everything that goes into a green smoothie, but in pancake form. This is THE most requested breakfast at our house. They're simple to make --- or you can make ahead on the weekend and freeze!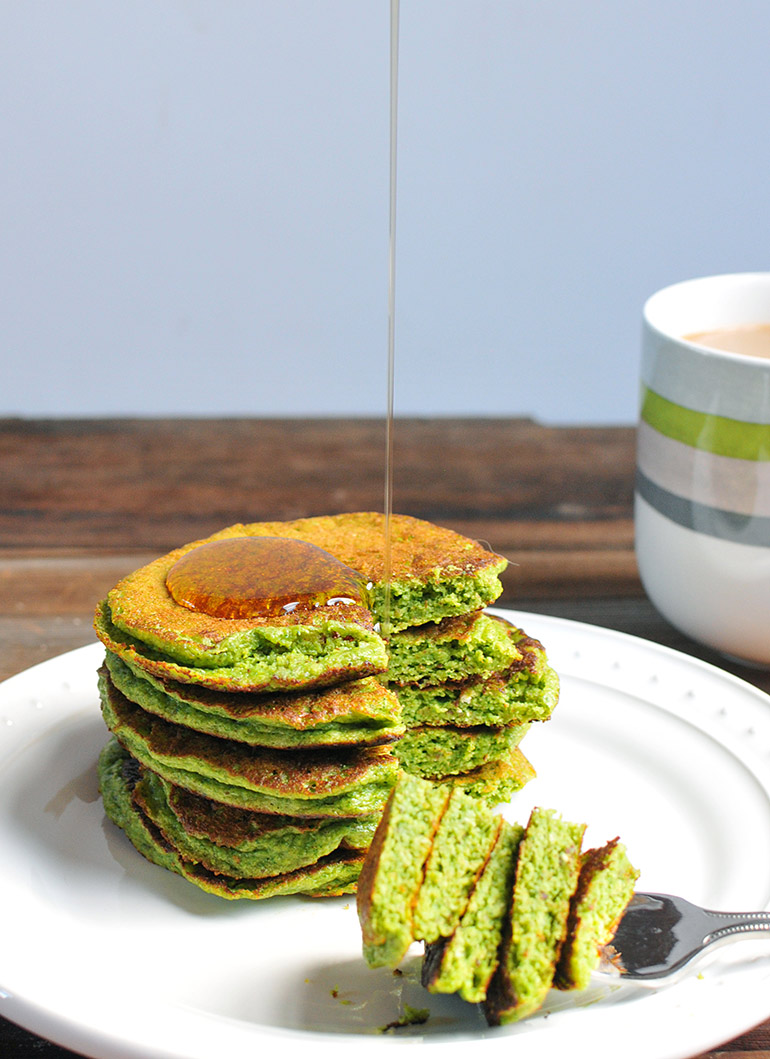 4. Breakfast Berry Cobbler
Berry Cobbler for breakfast?!? Oh yes, when it includes tons of everyday superfoods like quinoa, blueberries, coconut oil, and walnuts. Top with a dollop of Silk vanilla almond yogurt, and you've got one beautiful breakfast!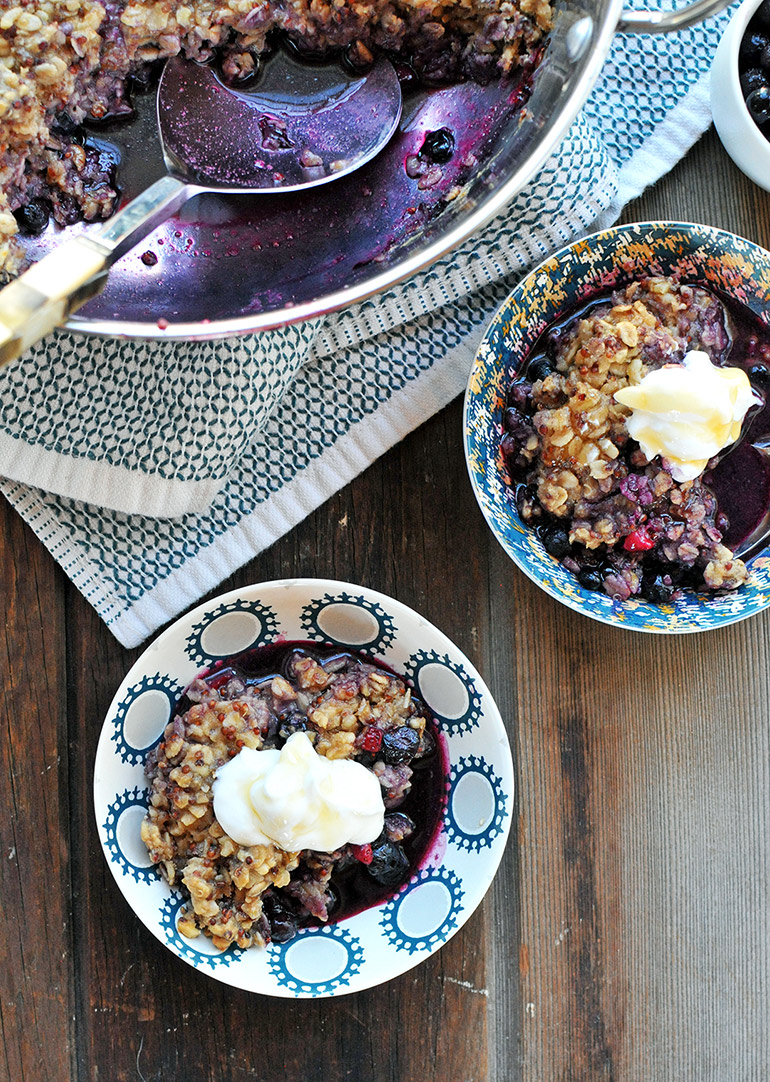 5. Silk Peach Almond Yogurt Topped with Cinnamon Kashi:
Such a simple breakfast --- top this creamy (dairy-free) yogurt with your favorite cereal, granola, nuts, and fruit.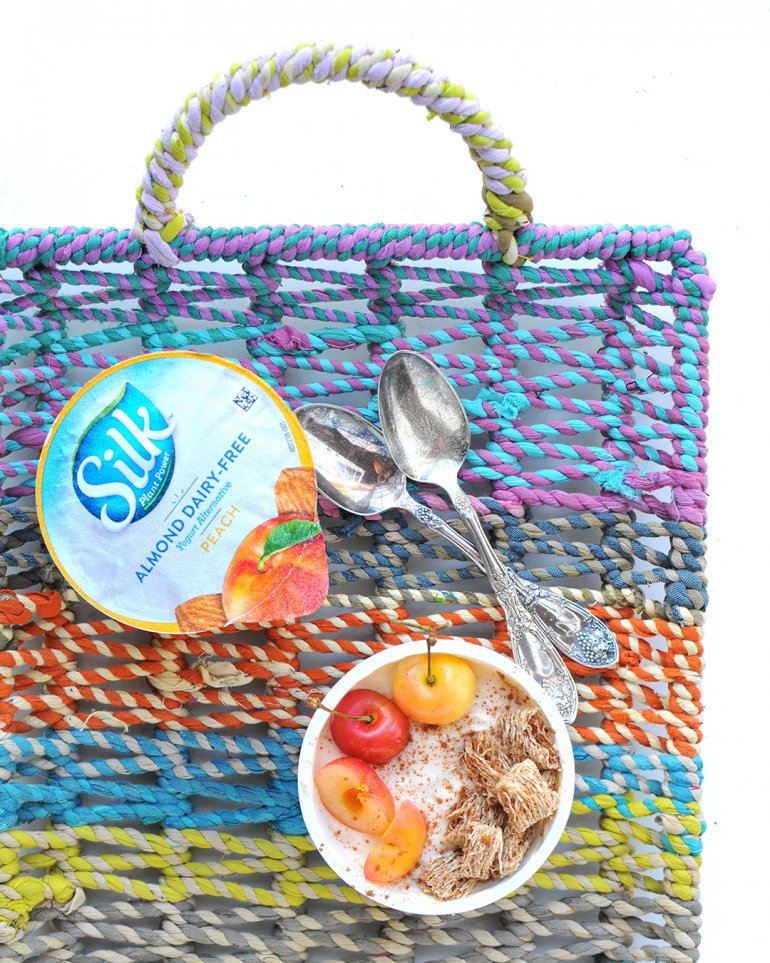 6. Smoothie Bowls:
Beautiful colors, fun shapes, and delicious toppings... smoothie bowls like this one are just plain fun!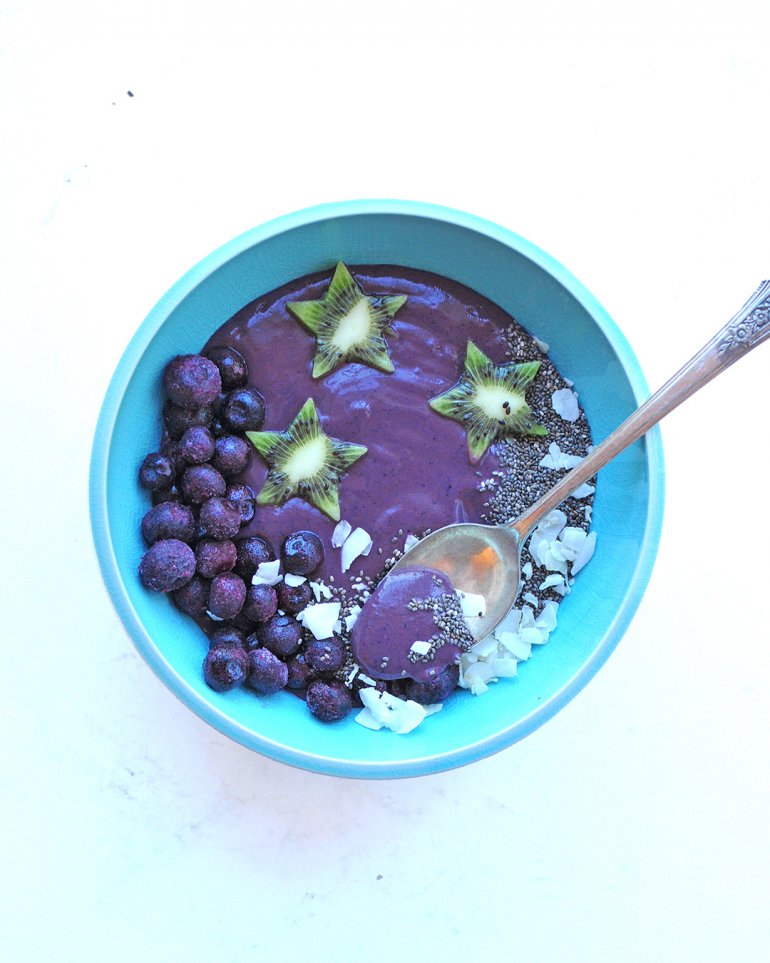 Tell me: What's your go-to breakfast on busy school mornings?
---------------------------------------------------------------------------------------------------------------------------------------
Be sure to sign up for Silk's email newsletter to get coupons and more delicious recipe ideas!
This is a sponsored conversation written by me on behalf of Silk. The opinions, recipe, beautiful food photography and text are all mine. Thank you for supporting brands that support Nosh and Nourish!!! I choose them based on what I already cook/create with and feel 100% confident in recommending to you.
Vegan Banana Nut Muffins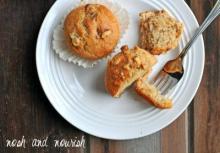 Description
Banana Nut Muffins that happen to be vegan...and AMAZING!
Ingredients
1⁄2 cup Chickpeas (drained and rinsed)
1⁄2 cup Silk Vanilla Almondmilk (unsweetened)
1⁄4 cup Melted Coconut Oil
3⁄4 cups Mashed Banana (approximately 1 and a half small bananas)
1 teaspoon Vanilla Extract
2⁄3 cups organic raw cane sugar (or sub coconut sugar)
1⁄2 tablespoon Baking Powder
2 cups White Whole Wheat Flour
3⁄4 cups Coarsely Chopped Walnuts (divided)
Notes
*2 "Flax Eggs" = 2 Tbsp ground flax + 6 Tbsp warm water. Refrigerate for 15 minutes.
Instructions
Create your flax eggs.
Preheat oven to 400 degrees.
Combine chickpeas and almond milk in a large measuring cup. Use an immersion stick blender to puree until smooth. 
Combine all ingredients, except 1/4 cup walnuts, but including the chilled flax in a medium bowl. 
Spray a muffin tin with non-stick spray, or use coconut oil. 
Fill each cup to the top. 
Press the remaining 1/4 cup walnuts into the top of each muffin batter. 
Bake for 30 minutes, or until lightly browned.
Yields 12 Muffins