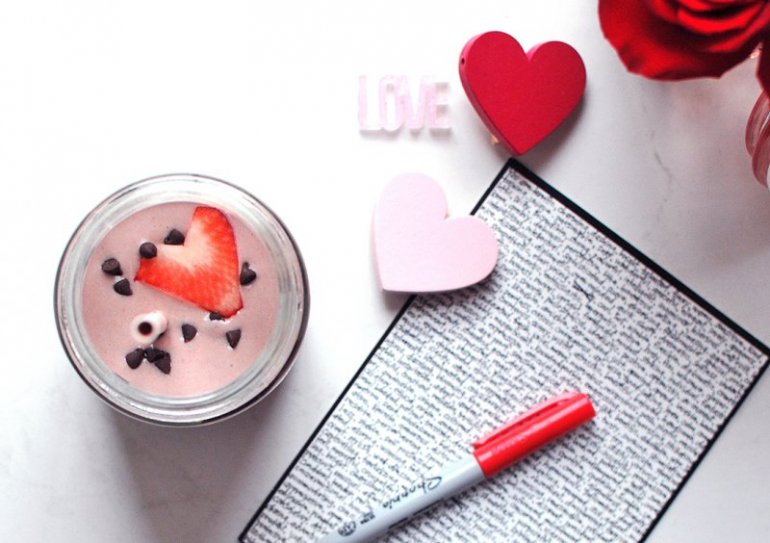 You are going to LOVE this Chocolate Covered Strawberry Smoothie --- it's packed with plant-based protein (34g per smoothie, oh my starzies!!), healthy fat, and gorgeous berries... and is beyond delish. 
I know. 
It's a little early to get in the Valentine's mood. 
But, I just love love. 
And the start of the new year is a great time to think about how much you love ----> yourself.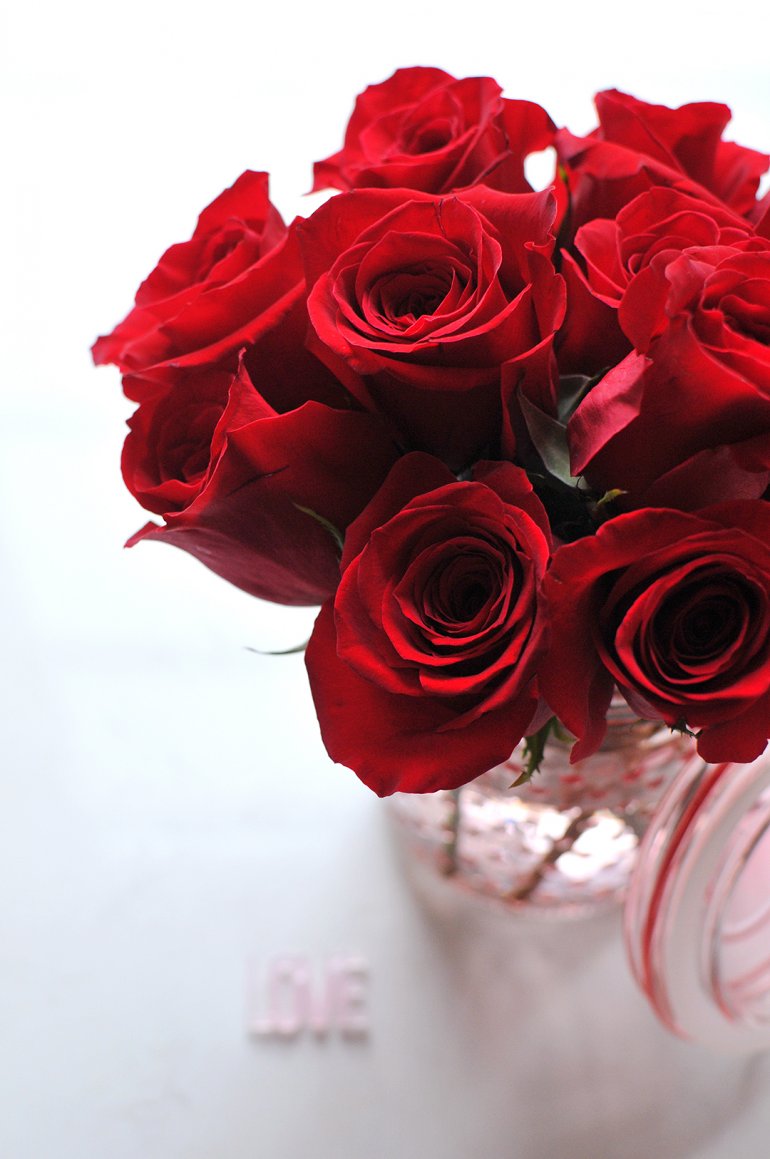 Girl (and the couple of guys that read my blog), you are loved. Just as you are. 
You are wonderfully made. 
Your body is beautiful (no matter its current shape or size). 
And believing it and living it are key.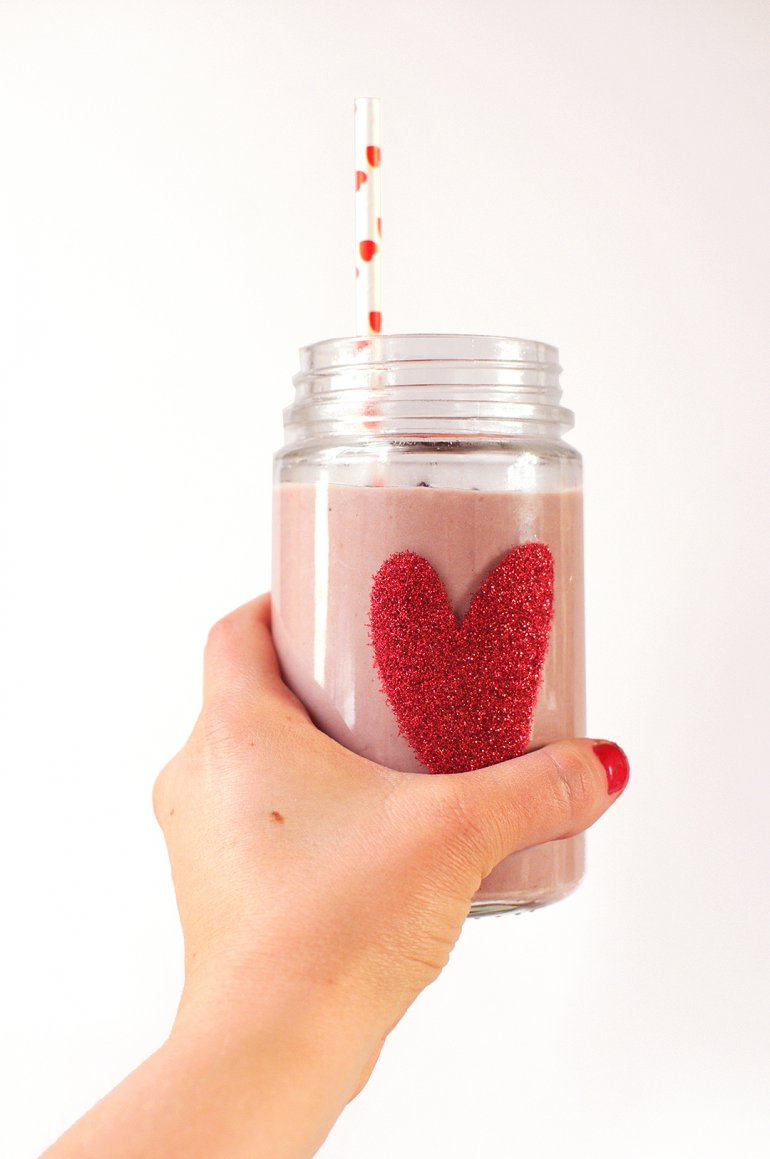 So, I want you to do something. 
Write out a few things that you love about your body --- not just features or outward appearances, but about what it can DO. What it helps you accomplish. 
I love:
that my body is healthy and my cholesterol is amazingly low - so much so that doctors marvel at my bloodwork and ask what it is that I eat every day.

that my eyelashes are super curly and long and I've never used an eyelash curler once.

that I created, grew, and birthed the most lovely daughter: Babycakes.

that my hands let me cook and create in the kitchen, and write love notes to Dear Hubby.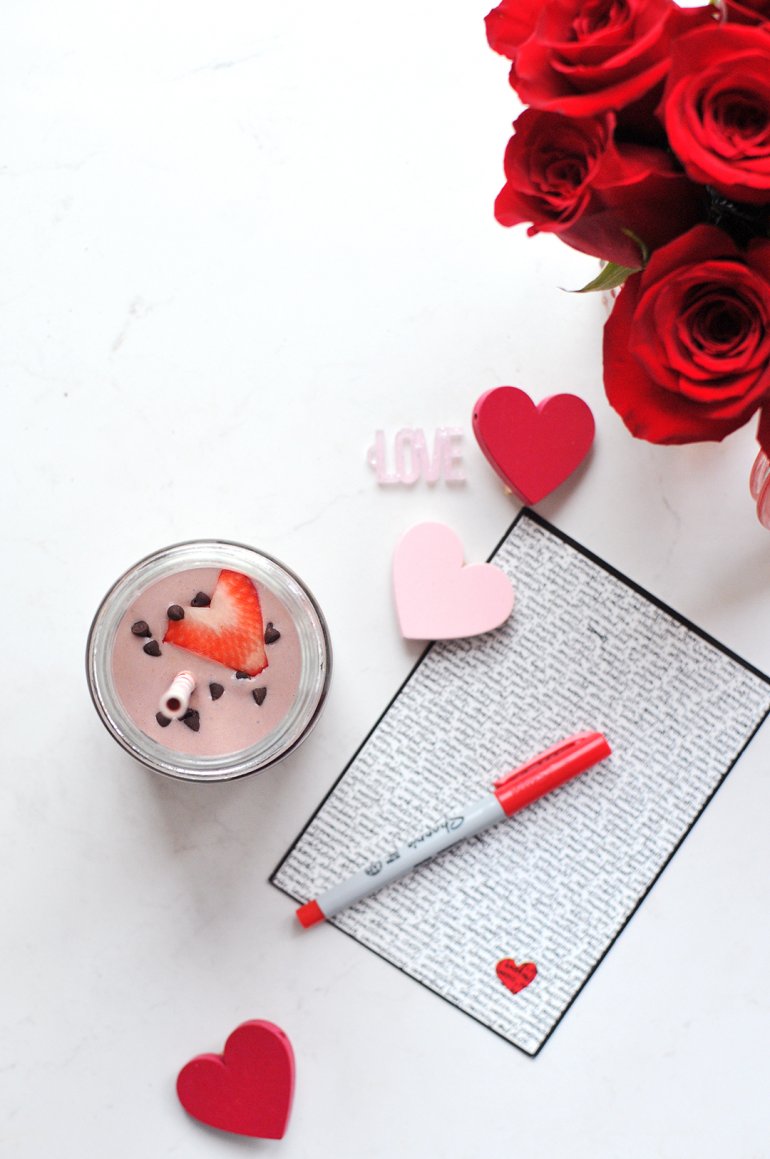 And it's because I love myself that I want to take care of myself: get enough rest, eat nourishing foods, take time to laugh with friends, etc. 
These things help me feel and function MY BEST.
And that's what I want to give to the world.
Silk helps me be my best. I am so excited to share with you their new Protein & Nut Milk. It has 10g of plant-based protein (from peas!) per 1 cup serving. I love adding it to my daily smoothies (that's one of my resolutions this year), to Babycakes' oatmeal, and even into savory things like this Roasted Red Pepper & Tomato Soup.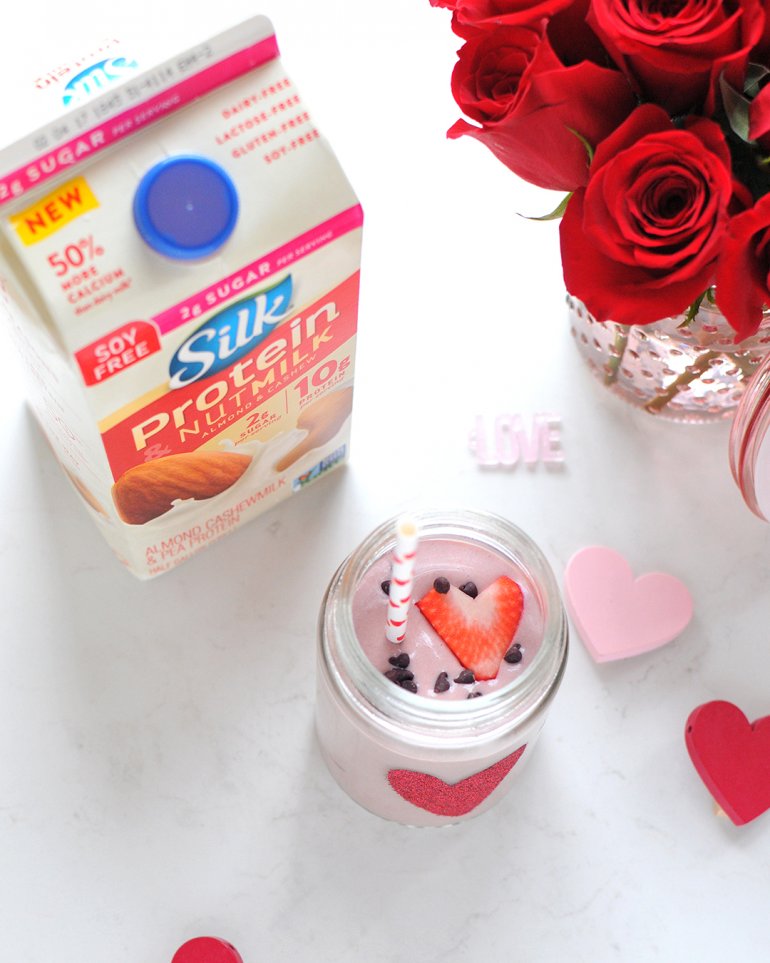 Just combine everything into a high speed blender. I LOVE my Blendtec! Give it a whirl... and...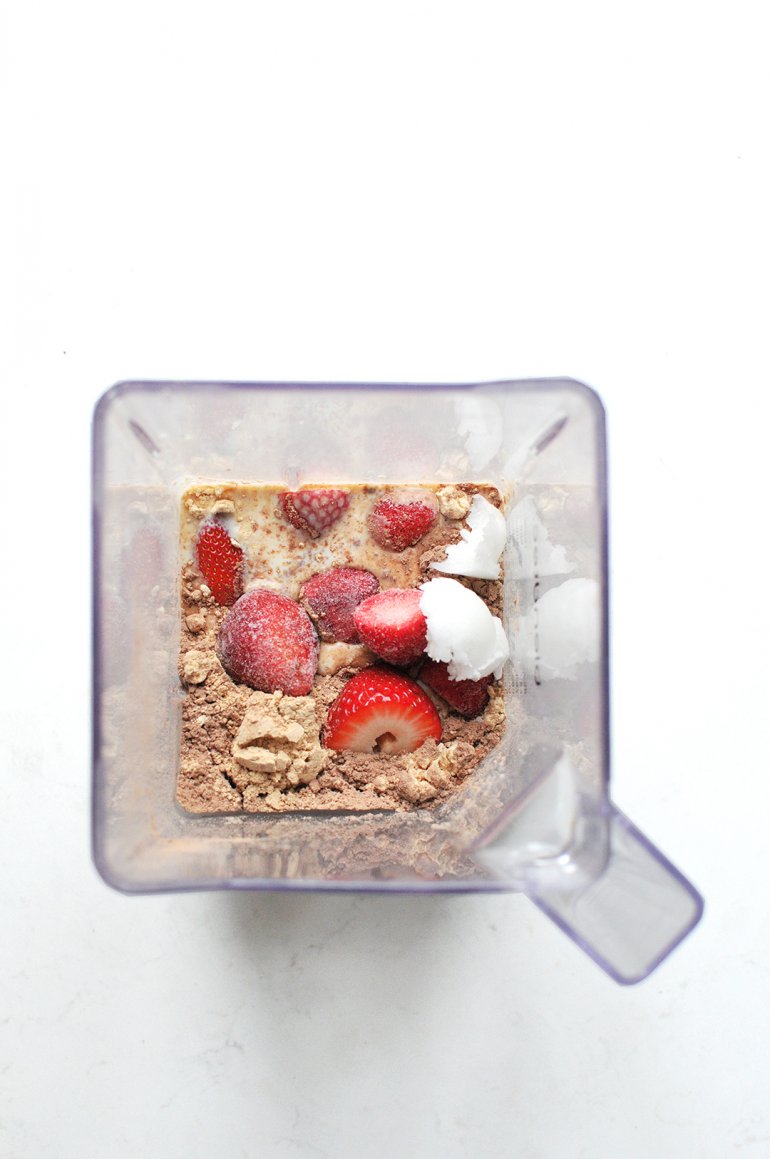 Voila! A pink smoothie that is: super creamy, super berry-y, super protein-packed, super cute, and super delish!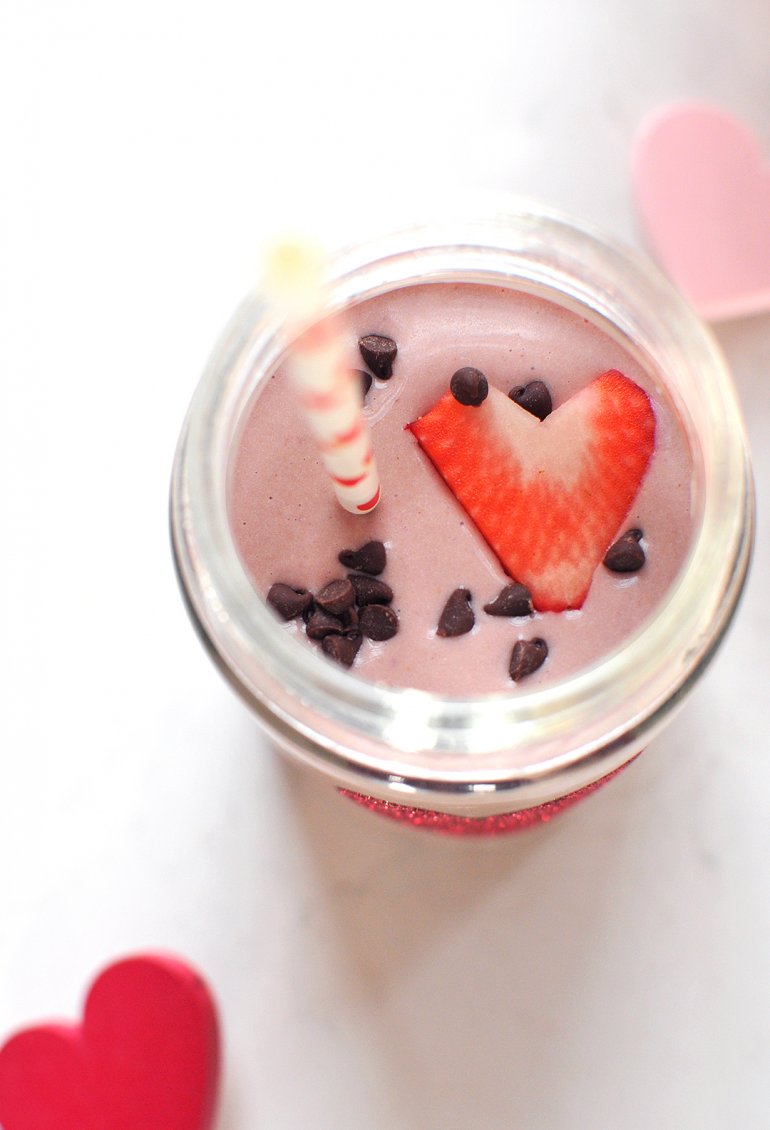 Tell me... what do you love about your body?
This is a sponsored conversation written by me on behalf of Silk. The opinions, recipe, beautiful food photography and text are all mine. Thank you for supporting brands that support Nosh and Nourish!!! I choose them based on what I already cook/create with and feel 100% confident in recommending to you.
Chocolate Covered Strawberry Smoothie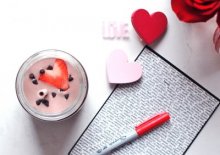 Description
Chocolate Covered Strawberry Smoothie (vegan) // via Nosh and Nourish
Ingredients
1 cup Silk Protein & Nut Milk (original flavor)
2 tablespoons Chocolate PB Fit (basically peanut butter in powdered form)
1 serving of Arbonne protein powder*
Notes
* you can either use two scoops of vanilla, to make the smoothie lighter pink.... or one scoop vanilla + one scoop chocolate
Instructions
Combine all the ingredients in a high speed blender. (I LOVE my Blendtec!)
Blend until smooth. 
Enjoy immediately.
Yields 16 Ounces