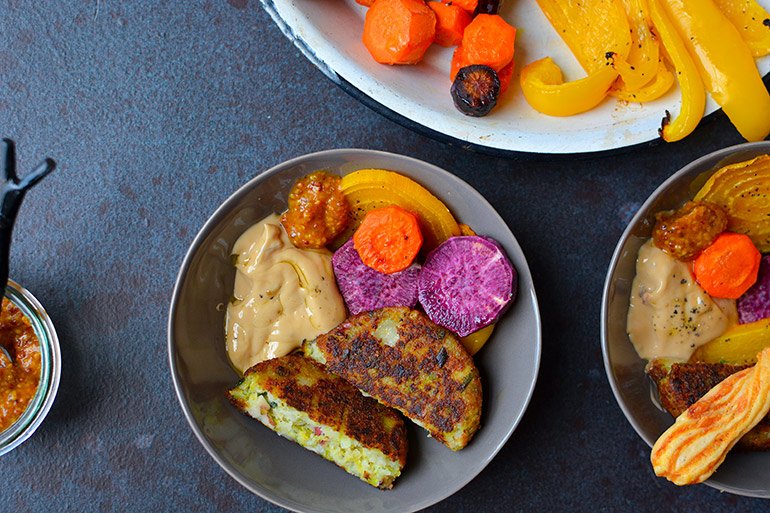 This Roasted Veggie Platter with fall veggies like purple sweet potatoes, rainbow carrots, Dr. Praeger's brussels sprouts cakes, and golden beets are served with two dipping sauces: first, a black truffle aioli (Oh My Goodness... sooooo dang good!), and second, a pumpkin mustard. This platter makes the perfect party appetizer or mid-day snack. 
OK. First, a confession. 
I never had a brussels sprout, like not even one bite... until I was 30. 
My parents just never made me. 
I also never had a real cherry until I was 30. Can you tell 30 was a big  year for me / a turning point in my life?!?!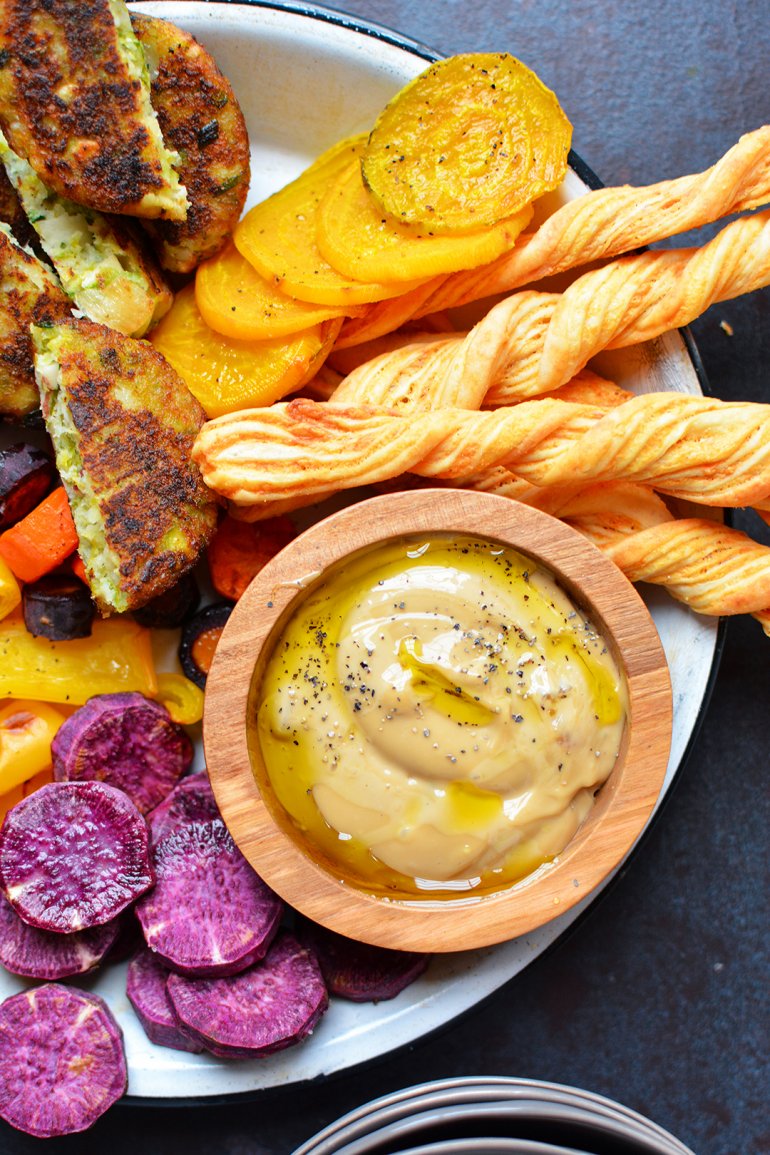 So ironically, the first time I DO remember having a brussels sprout was with my parents. I was in my 30s they were in their 50s/60s. And we were at one of their favorite restaurants, for a quick weekday lunch, having a glass of red wine... and they ordered the balsamic roasted brussel sprouts with truffle aioli dipping sauce. I thought I'd hate them (the brussels, not my parents LOL)... but seriously, it was like heaven on a plate.
The crispy edges of the brussels.
The soft creamy texture of the aioli.
The wine.
The view from the patio. 
The conversation.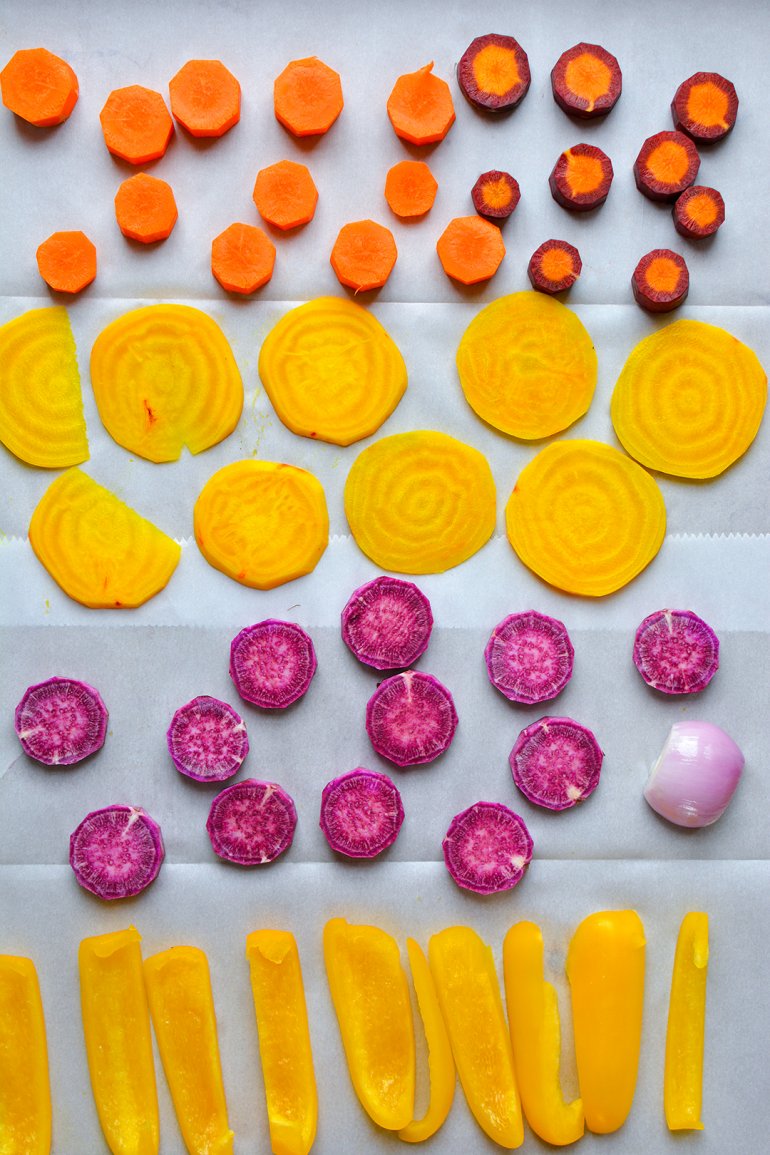 So when I first heard about Dr. Praeger's new Brussels Sprouts Cakes, I knew I had to recreate that aioli and flavor combination from the restaurant!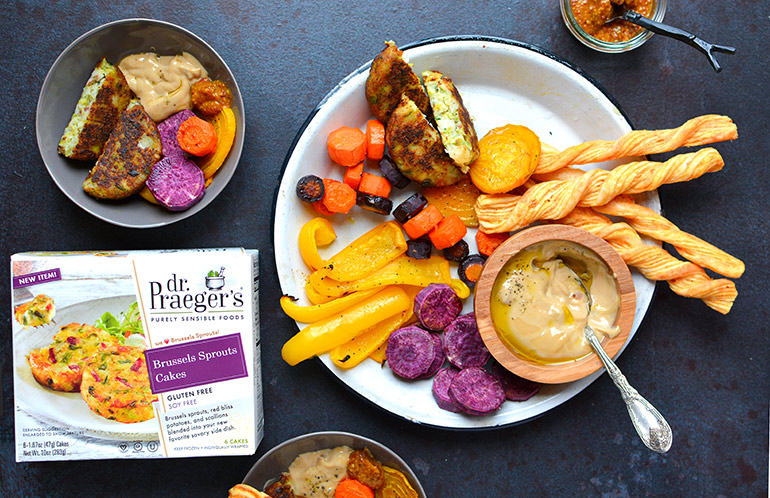 You know me... I love celebrating colorful, delicious food --- and I love fall. So I threw together a full fall veggie platter along with the brussels sprouts cakes. 
On this platter:
Golden Beets
Purple Sweet Potatoes
Rainbow Carrots
Yellow Bell Peppers
Asiago Cheese Sticks
Brussels Sprouts Cakes
Plus two dipping sauces: the black truffle aioli and a pumpkin mustard.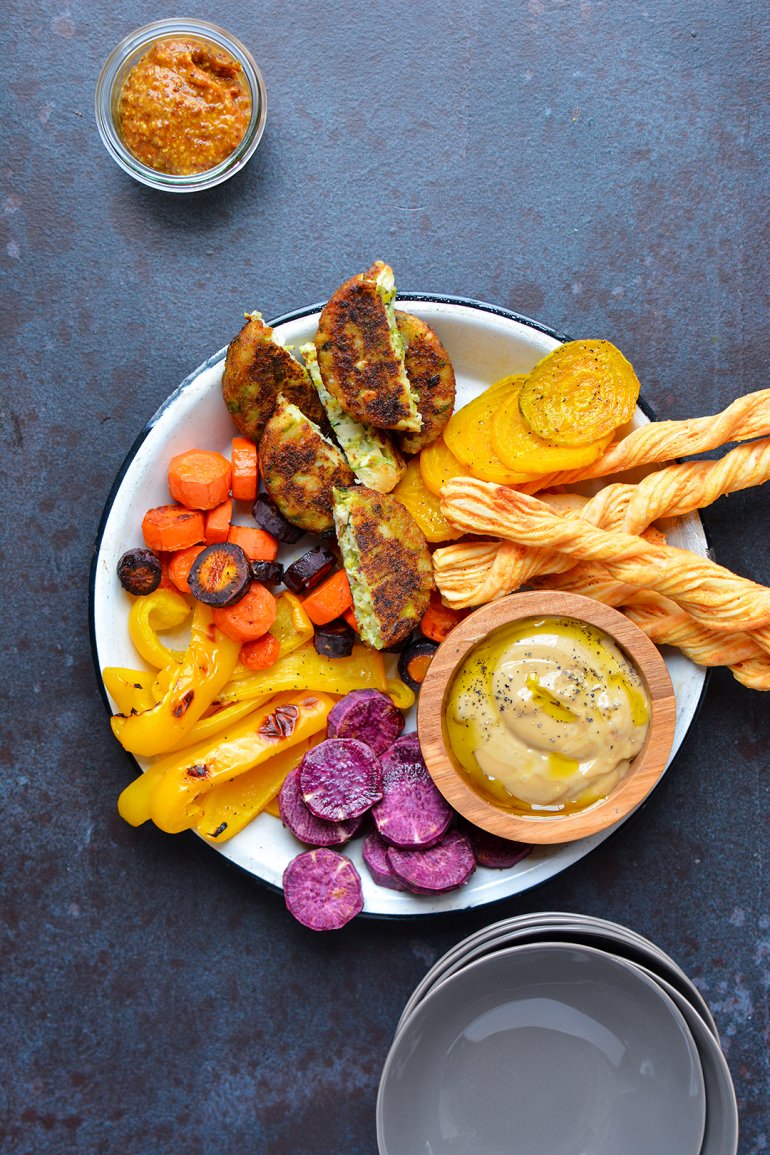 The flavors are intense. And satisfying. And full bodied. And delish. And I hope you love them as much as we do.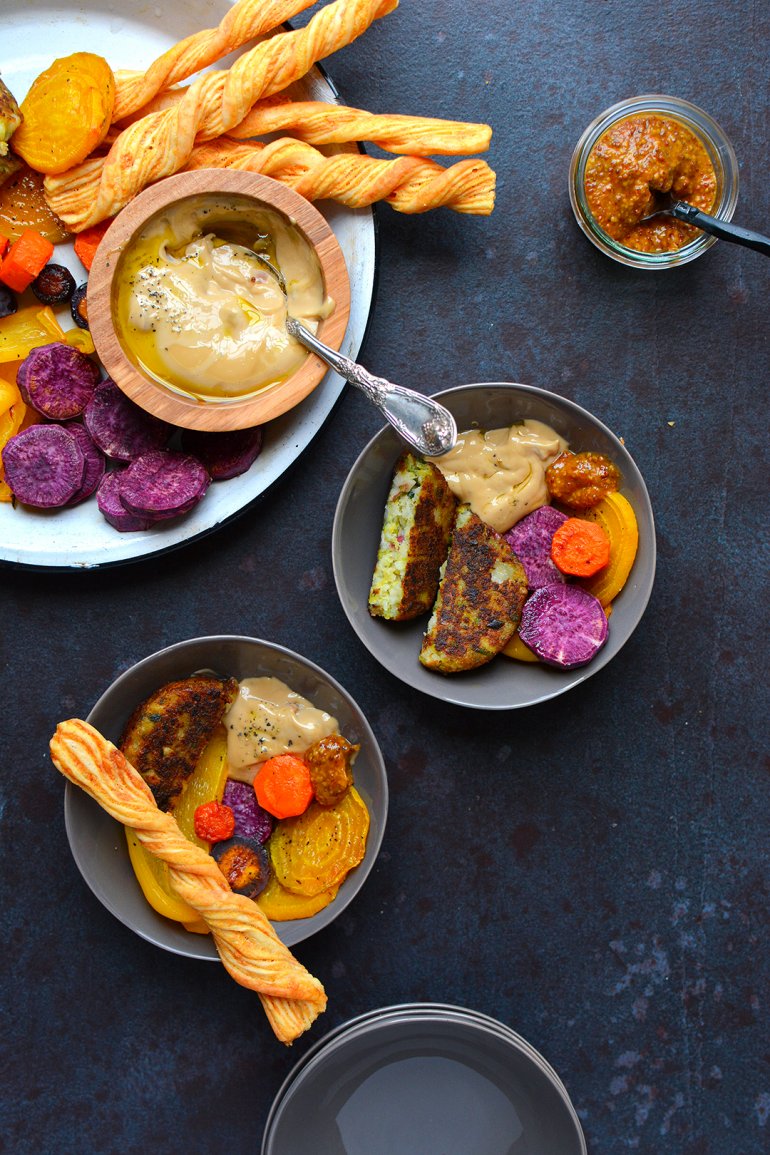 Tell me... 
Did you eat brussels sprouts as a kid?
Do you eat them now?
///////////////////////////////////////////////////////////////////////////////////////////////////////////////////////////////////////////////////////////// Disclaimer: this is a sponsored post written by me on behalf of Dr. Praeger's. The opinions, text, recipe, and beautiful photos are all mine. Thank you for supporting brands that support Nosh and Nourish!! I choose them based on what I already cook/create with and feel 100% confident in recommending to you.
Roasted Fall Veggie Platter with Black Truffle Aioli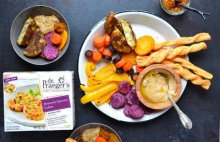 Description
Roasted Fall Veggie Platter with Black Truffle Aioli
Ingredients
3 Dr. Praeger's Brussels Sprouts Cakes
1 small purple sweet potato (peeled and sliced into rounds)
2 rainbow carrots (peeled and sliced into rounds)
1 Golden beet (peeled and sliced into rounds)
1 small piece of a shallot (outer paper-y layers removed)
1 tablespoon extra virgin olive oil
3⁄4 cups avocado oil mayo ((for the aioli))
1 tablespoon black truffle oil ((or sub white truffle oil--- for the aioli))
2 teaspoons balsamic glaze ((for the aioli))
1 tablespoon chopped roasted shallot ((for the aioli))
2 tablespoons pumpkin butter ((for the mustard sauce))
1 tablespoon grainy mustard ((for the mustard sauce))
6 asiago cheese sticks (or other cracker you want to serve)
Instructions
Preheat oven to 425 degrees. 
On a parchment lined baking sheet, lay out the bell pepper, sweet potatoes, carrots, shallot, and beet rounds in a single layer. Brush with olive oil then sprinkle with a little bit of sea salt and pepper.
Bake for 20 minutes, or until softened and slightly browned. 
Meanwhile, make the aioli dipping sauce by whisking together the avocado oil mayo, truffle oil, and balsamic glaze. When the veggies are finished roasting, dice the cooked shallot and add 1 tbsp of the dices into the aioli. 
Make the pumpkin mustard by combining the pumpkin butter and grainy mustard in a small bowl. 
Cook the Dr. Praeger's brussels sprouts cakes according to the package --- I prefer the stovetop method with a bit of olive oil. Heat, then cut them in half for serving on the platter. 
Serve the roasted veggies with the cakes and cheese sticks on a platter with both dipping sauces. 
Enjoy!
Yields 6 Servings