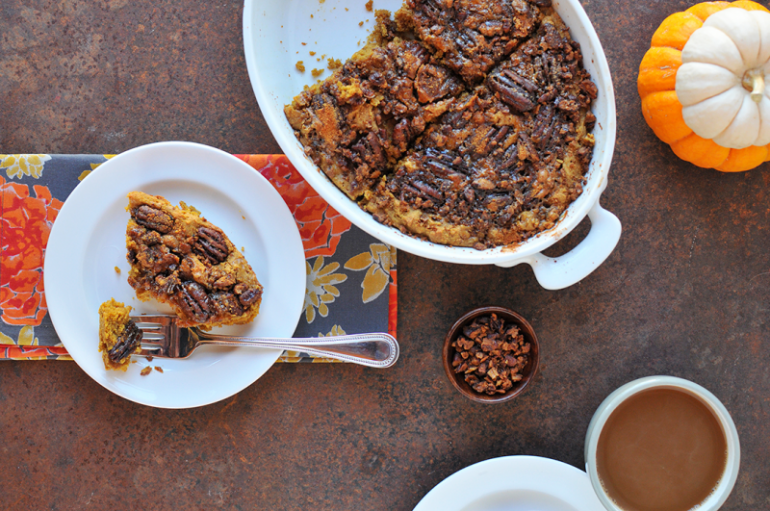 This pumpkin coffee cake is decadent and delish and almost dessert-like, but still healthy enough for breakfast alongside your cup o' joe. Why not when it's packed with protein and totally dairy-free AND gluten-free!
Can we just stop for a minute and talk about how much I love autumn?! 
It's so inviting. 
And rich. 
And deeply-hued. 
And cozy.
And full of pumpkin-y goodness.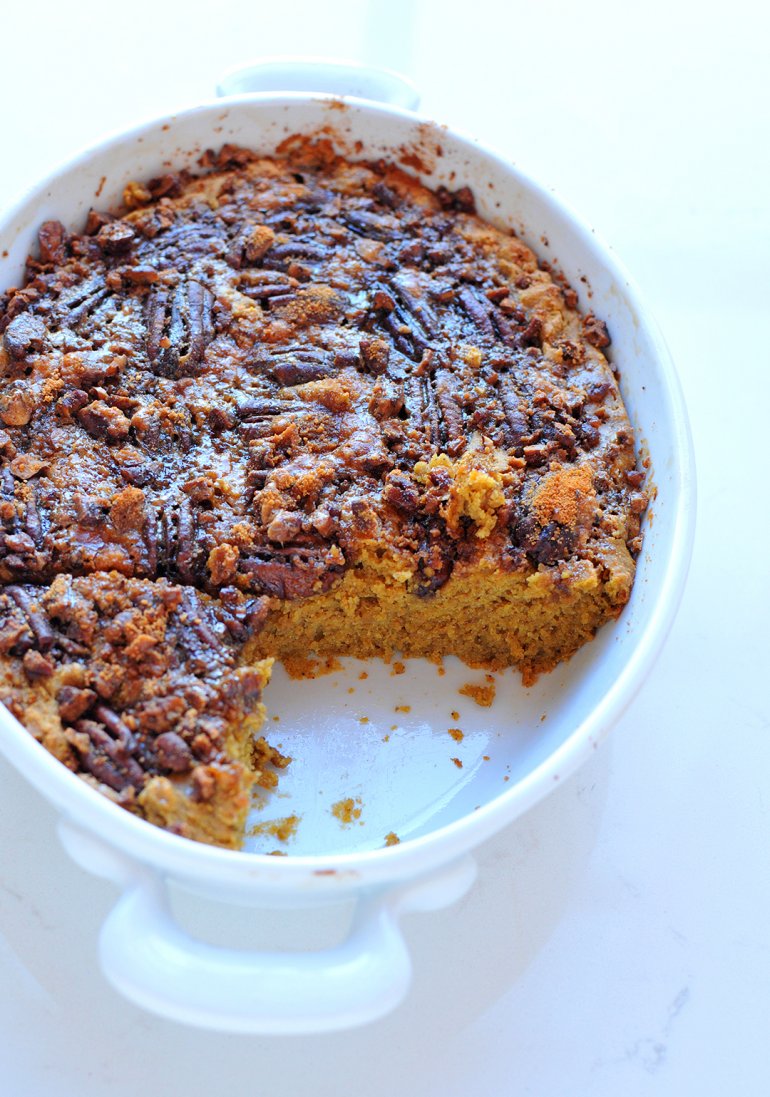 And no cool fall morning is complete without a warm cup of coffee. OK, who am I kidding, nooooooooo morning (winter, spring, summer, or fall) is complete without coffee in my house!! But it's especially nice in the fall :)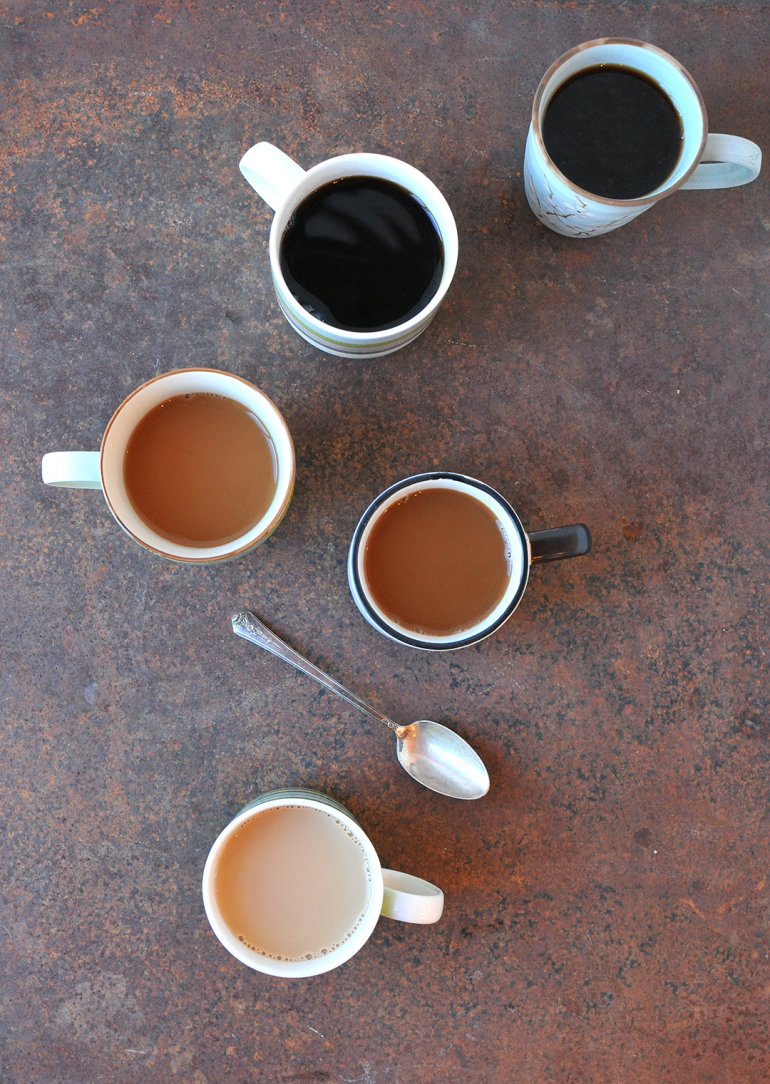 And no coffee is complete without my beloved creamer.
I drank it black with just a dash cinnamon for a few weeks many years ago, but honestly it just felt like punishment. I'm so thankful that now there are so many health(ier) options out there! Have you tried the new Simply Pure ones, or the Horizon Organic Sweet Buttercream, or Silk's line of dairy-free creamers? We bought like six new ones from Target just to see what we liked best. And then made coffee... a lot of it.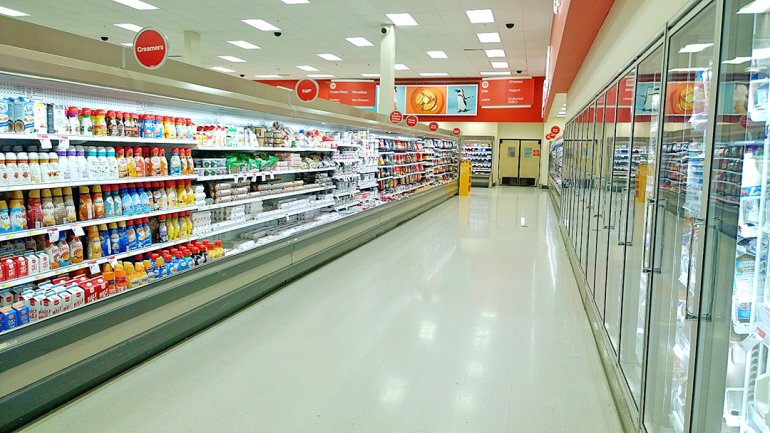 And the winners are... 
Favorite dairy creamer (for the hubby) = Horizon Organics' sweet buttercream creamer
Favorite dairy-free creamer (for me) = Silk's new Caramel Almondmilk creamer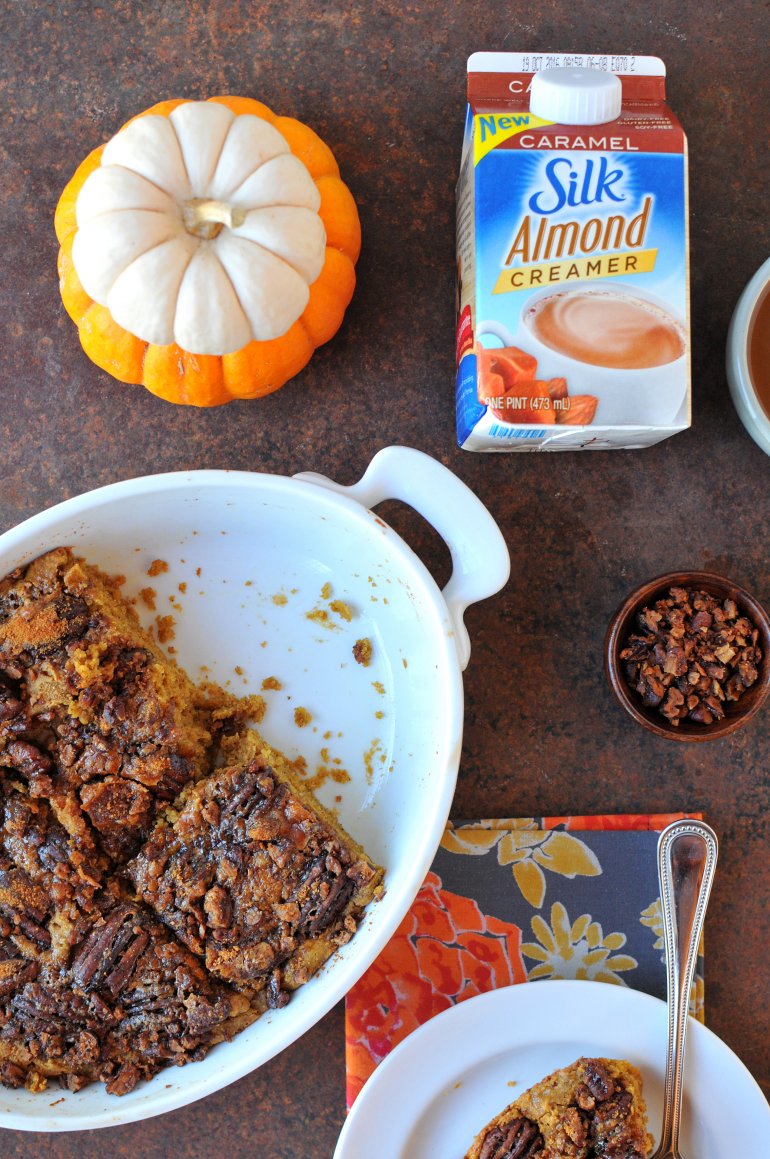 Not only is Silk's Caramel creamer delicious in your coffee, it's also great to bake with! Especially with fall flavors like pumpkin and caramel and apple...like in this pie or these muffins.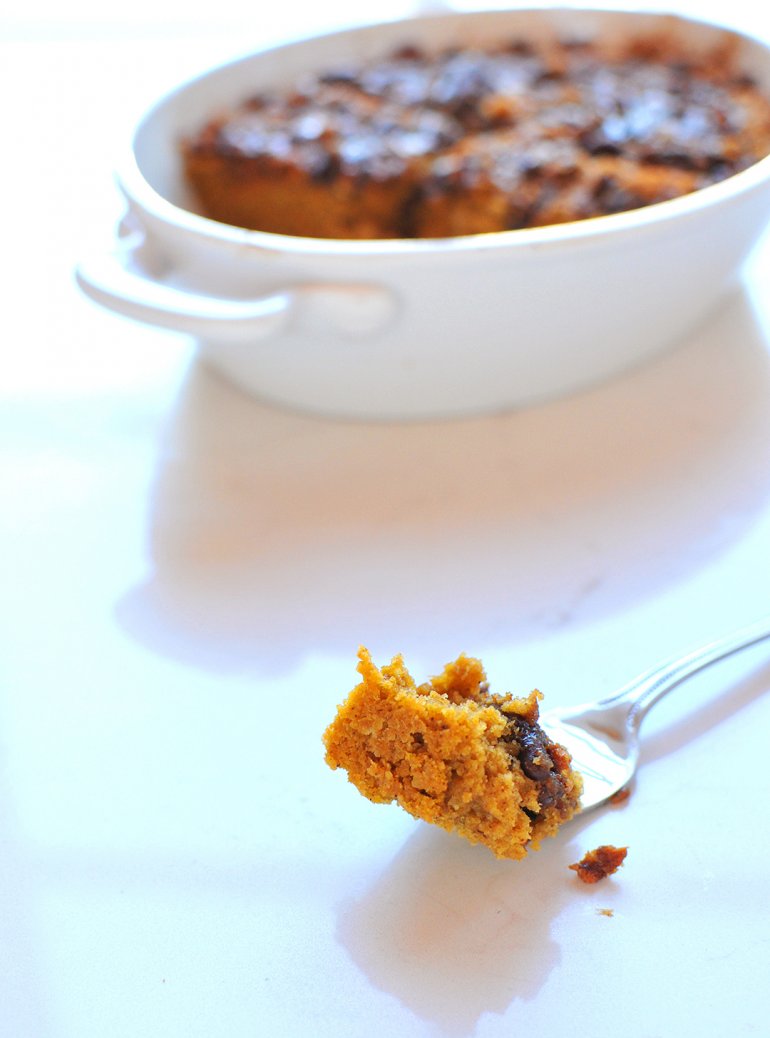 So cozy up to fall with a slice of this cake, a warm cup o' joe, and new pair of super cute tall boots (optional).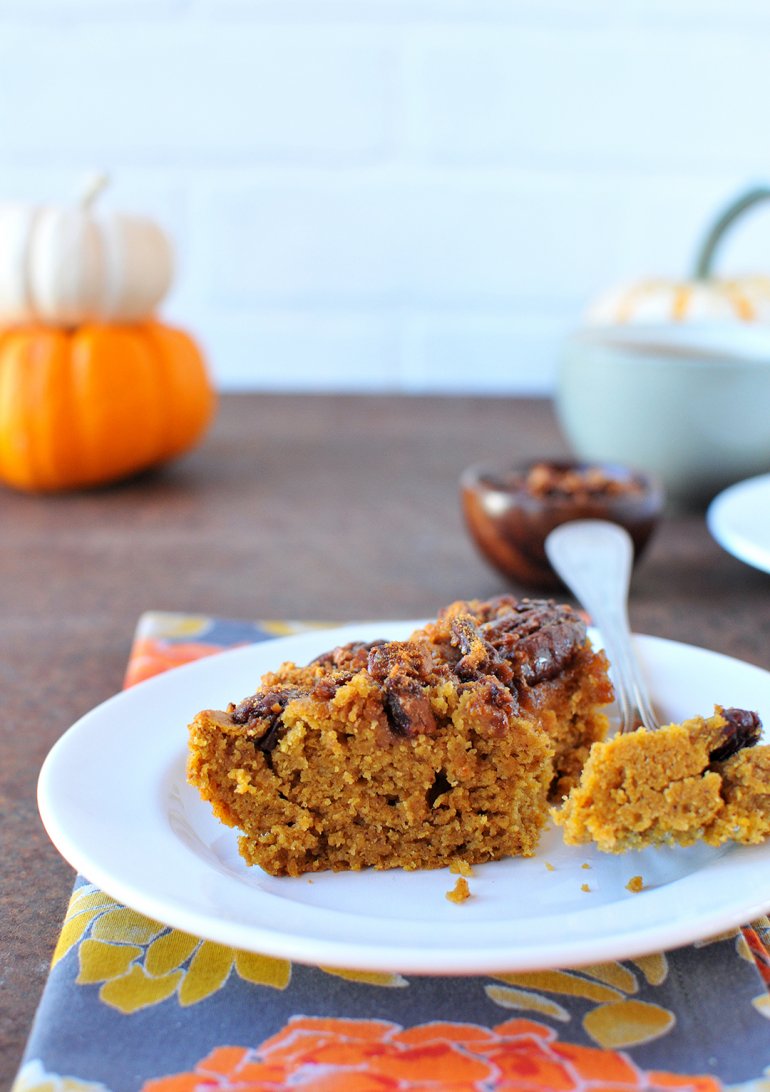 Be sure to download and use Cartwheel at Target for a 20% off Cartwheel coupon on International Delight Simply Pure, Horizon, Silk and So Delicious creamers from 9/25/2016 – 10/22/2016!
This is a sponsored conversation written by me on behalf of Whitewave Foods and Silk. The opinions, recipe, beautiful food photography, and text are all mine.
Pumpkin Coffee Cake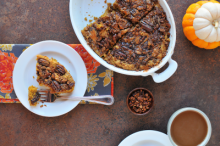 Description
Pumpkin Coffee Cake // gf, df, v
Ingredients
3⁄4 cups gluten-free flour (I use Bob's 1:1 GF Baking flour)
1 scoop of vegan vanilla protein powder* (optional)
1⁄4 teaspoon Ground Cloves
1⁄2 cup canned organic pumpkin
1⁄3 cup Silk Caramel Almondmilk Creamer
2 Eggs (or sub flax eggs to keep vegan)
1⁄2 cup honey roasted pecans (coarsely chopped -- for the topping)
2 tablespoons Vegan Butter (softened, for the topping)
1 teaspoon Cinnamon (for the topping)
Instructions
Preheat the oven to 350 degrees.
In a large mixing bowl, combine the dry ingredients: flour through cloves. Set aside.
In a smaller bowl, combine the wet ingredients: pumpkin through coconut sugar.
Then, stir in the wet ingredients into the large mixing bowl with dry ingredients. Stir until just combined. 
Use non-stick spray to coat an 8x8 glass dish, or small casserole dish. Spoon in batter. 
In a small bowl, combine the butter, chopped pecans, and additional cinnamon. Spread it over the top of the batter. 
Bake for 30 minutes, or until a fork comes out clean.
Yields 6 Servings