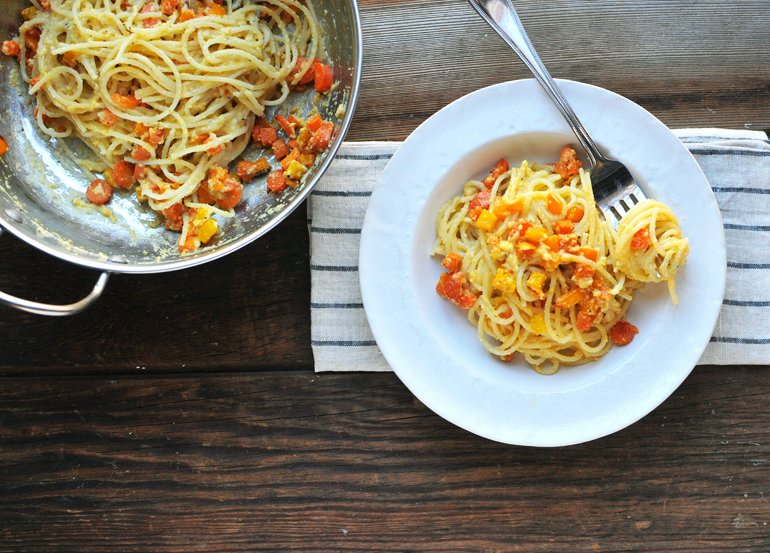 This Orange Power Pasta includes alllllllll of the orange vegetables: carrots, sweet potato, bell pepper, golden beets --- and it even uses orange cauliflower for the creamy dairy-free alfredo! Vegetarian or not, you will LOVE this pasta dish. 
My absolute favorite way to eat most vegetables is... roasted. 
A little olive oil. 
A little sea salt. 
A little paprika.
Bake for 25 min at 425, and voila! Perfectly cooked, lightly browned, brings-out-all-the-sweetness, vegetables.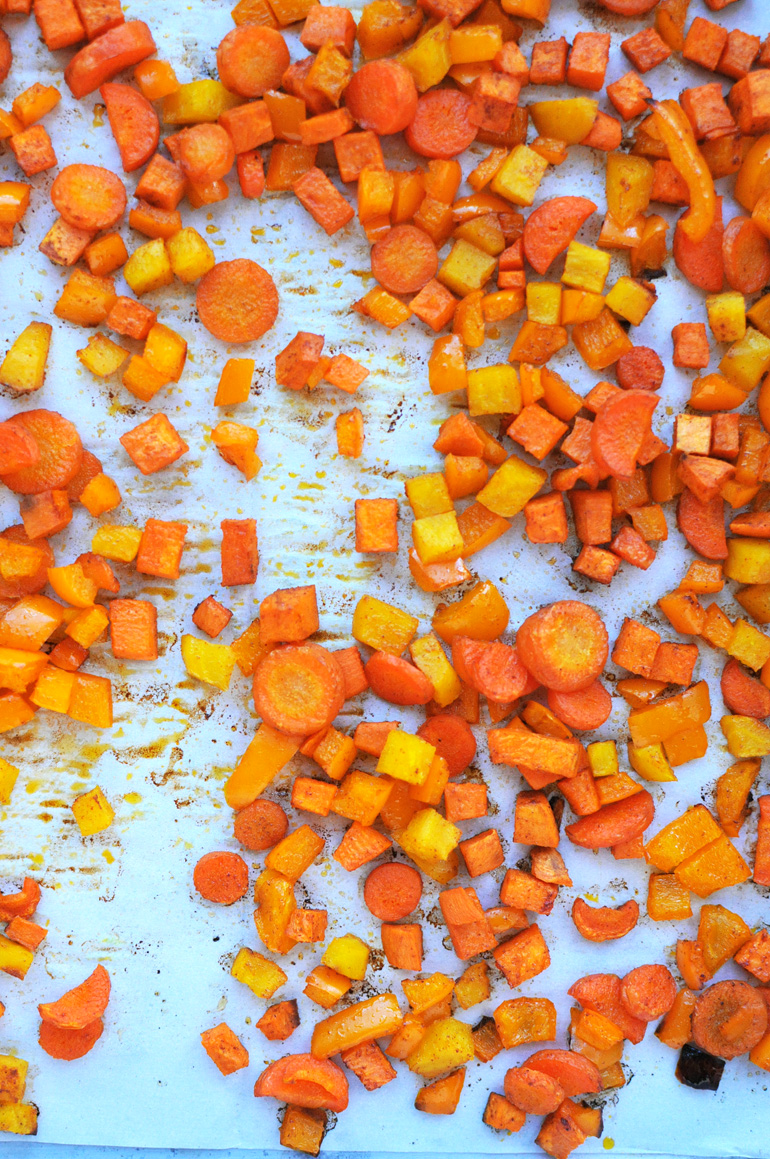 And the sauce?
It all starts with this gorgeous, naturally orange cauliflower. Did you know it comes in orange and purple?! (You can totally use regular white cauliflower, but I was going with the orange theme here!)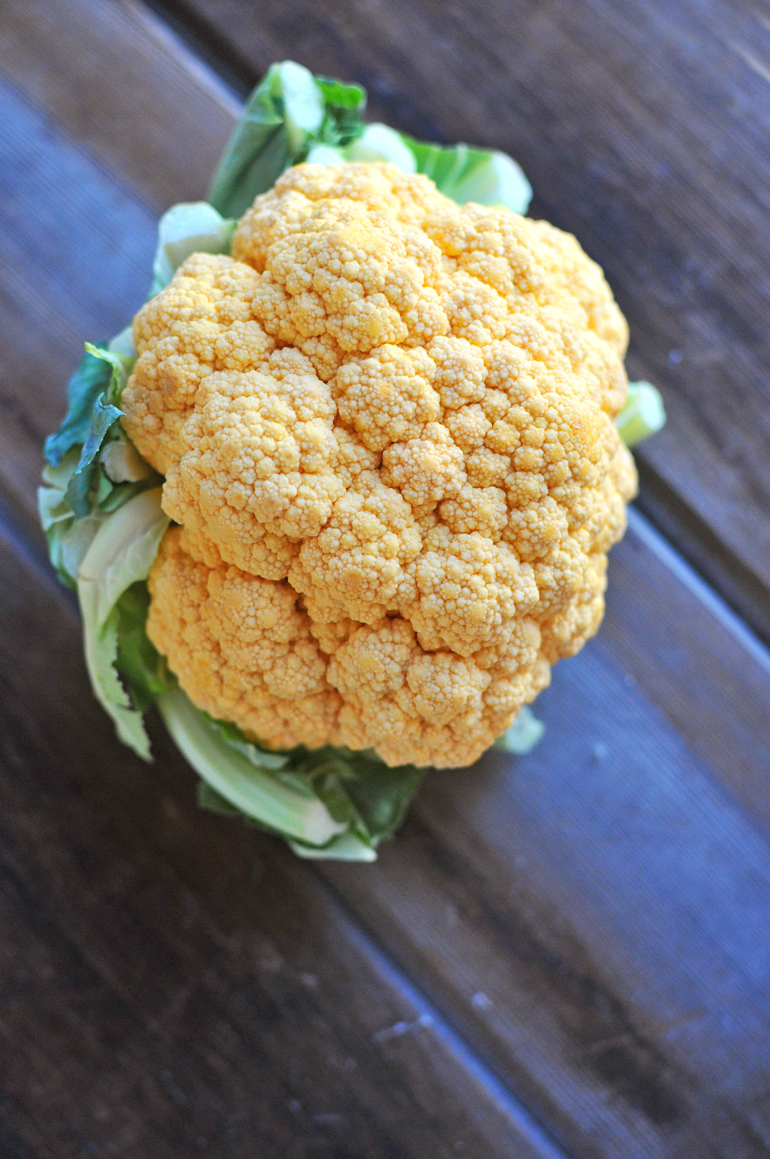 What else makes the sauce so irresistably creamy (without any cheese!)? The Silk Unsweetened Cashewmilk, of course. I declared my love for it here, here, and here. It really is my favorite and always in my fridge!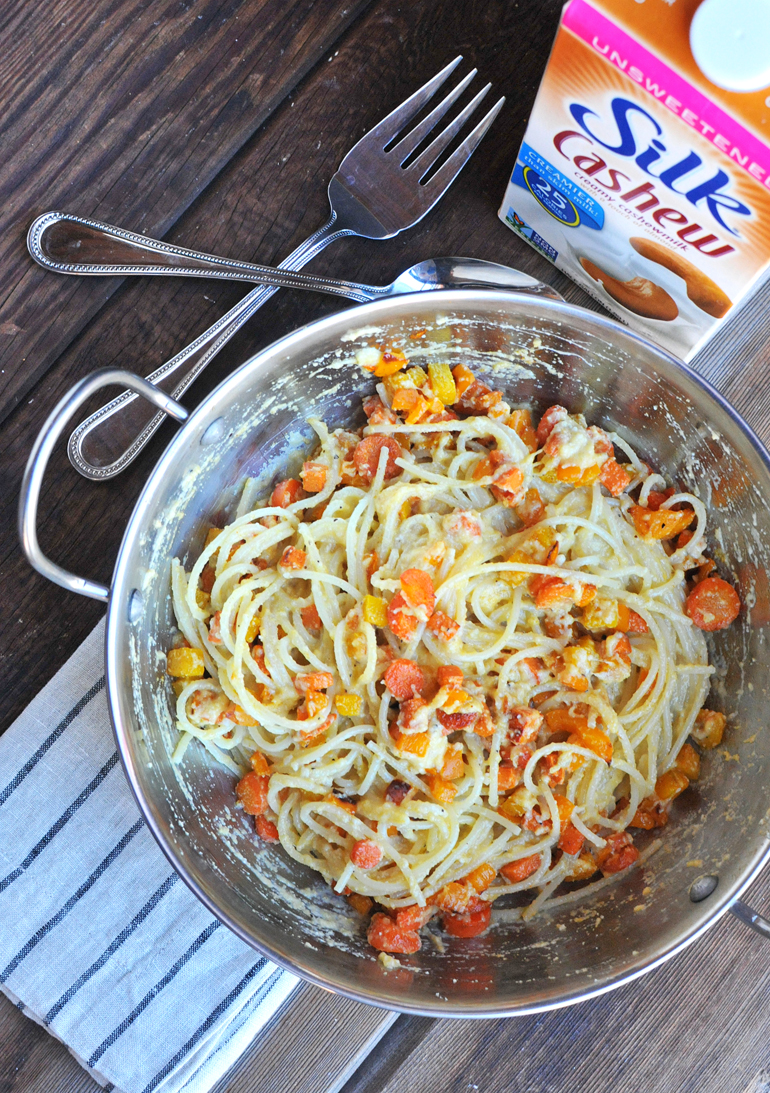 The cashewmilk has a very mild flavor, is soooooooo versatile and easy to cook with, and has so much less sugar than other milks. ((Cow milk has ~12g of sugar per cup, whereas Silk Cashewmilk has 0g)).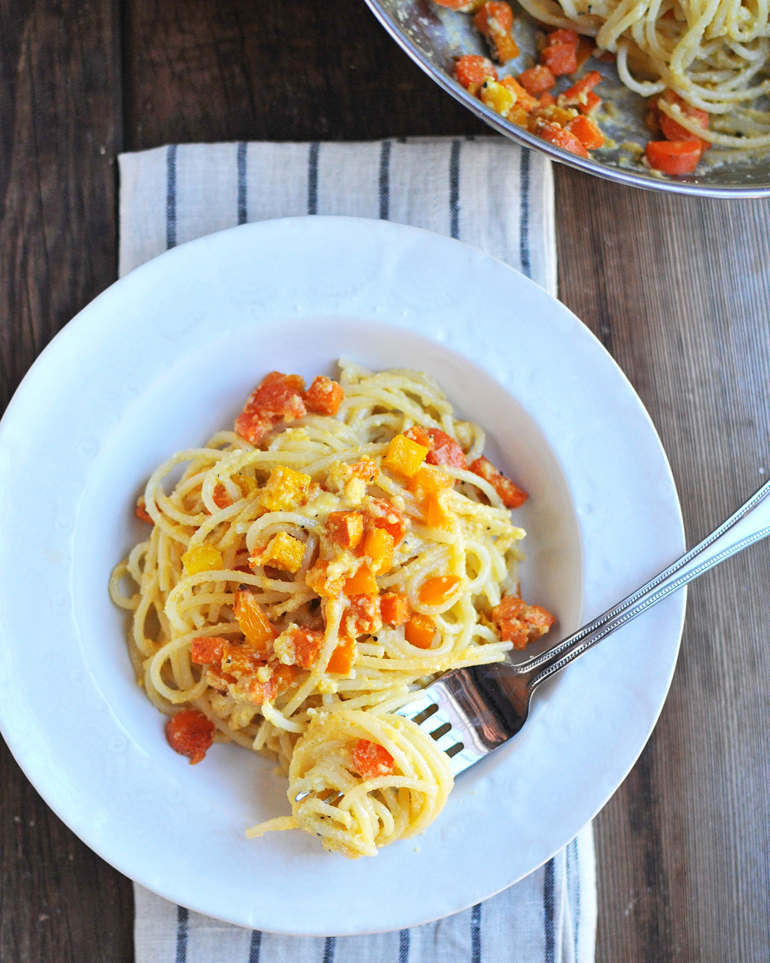 Please note: Even though I only put one very small beet in here, Dear Hubby noticed it (in a bad way) right away. So if you think you might be sensitive, you could always leave it out. Me? I ADORE beets and want to put them in all the things. Like in these popsicles, and this hummus, and these chips!
So all that's left to do is... 
Take a bite!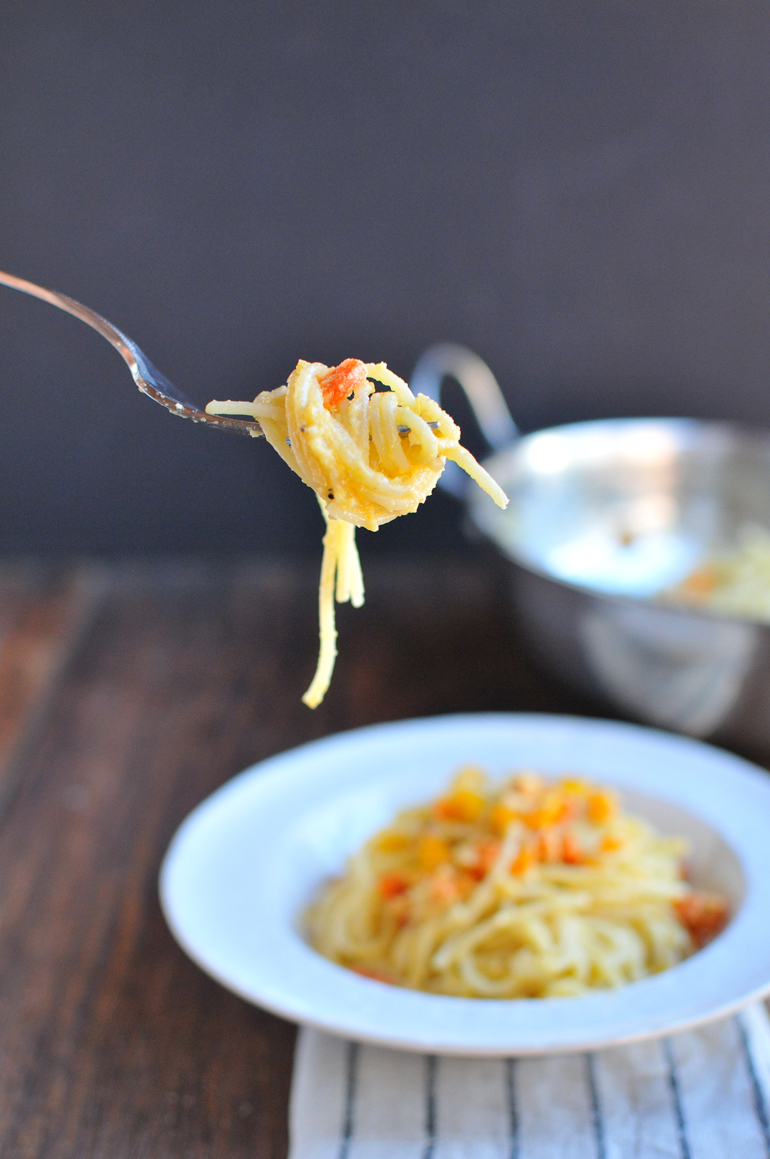 Be sure to sign up for Silk's newsletter to keep up with new product offerings, recipe ideas, get coupons, etc. I can't wait to try their new Nutchellos!
This is a sponsored conversation written by me on behalf of Silk. The opinions, recipe, beautiful food photography and text are all mine.
Orange Power Pasta with Cauliflower Alfredo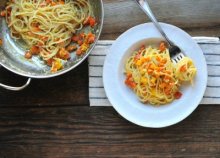 Description
Orange Power Pasta with Cauliflower Alfredo // via Nosh and Nourish
Ingredients
1 cup Silk Unsweetened Cashewmilk
1⁄4 cup Vegan Butter (I used Earth Balance buttery sticks... or sub regular butter)
1⁄2 teaspoon black pepper
16 ounces spaghetti noodles (or your favorite pasta)
Instructions
Preheat oven to 425 degrees. 
Slice carrots thinly, chop sweet potato and beet and bell pepper into 1/2 inch cubes, Add the chopped veggies into a medium mixing bowl and stir in 1 tbsp olive oil + paprika. 
On a parchment-lined baking sheet, lay coated veggies into a single layer. Bake for 25 minutes. 
Meanwhile, in a large glass microwavable mesauring cup (I used my largest 4 cup one), combine the cashewmilk and diced cauliflower. Microwave on high for 4 minutes. Then use an immersion stick blender to puree the cauliflower. Set it aside. 
Boil your pasta according to the package's instructions... usually about 8 minutes. Drain and set aside.
In a large skillet over medium heat, melt the butter and olive oil. Then stir in the almond flour and salt and pepper. Then slowly, about 1/3 at a time, stir in the cauliflower mixture. Stir continually for about 5 minutes, until sauce is thickened. 
Combine pasta, sauce, and veggies together in a large bowl. Serve immediately.
Yields 6 Servings