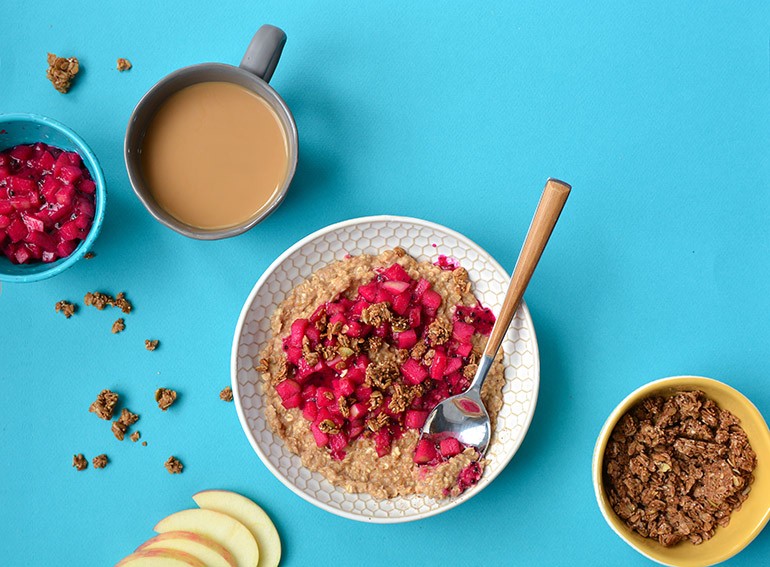 These cozy, and super satisfying oatmeal bowls with dragonfruit and apple compote are the perfect way to start a chilly winter morning.
I'm excited to share a completely new product with you: Silk's Oat Yeah oatmilk. In addition to the great taste and creamy texture, it has 25% fewer calories and 43% less sugar than the leading oatmilk brand.
It is nut-free (this makes it a great alternative to almondmilk or cashewmilk for those of you who might have a nut allergy!), soy-free, and dairy-free.
It doesn't have carrageenan or artificial flavoring.
It's non-GMO verified.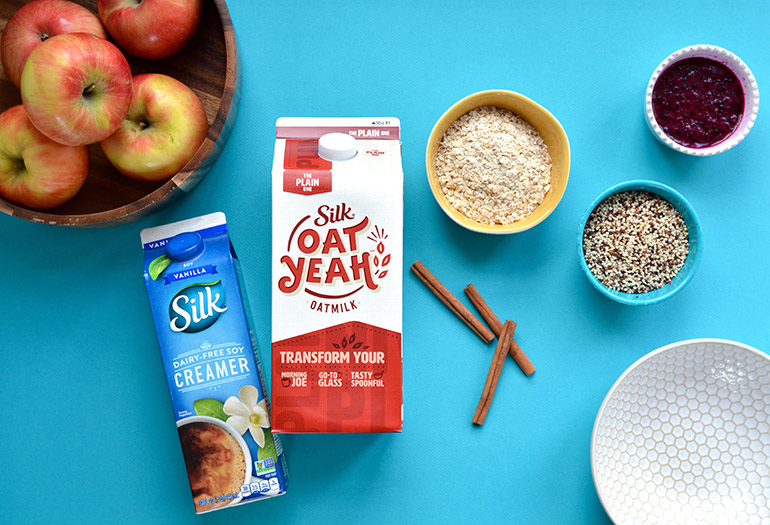 Today we're using it in a traditional way: in oatmeal. But, it's also good in smoothies, coffee, over cereal, in baking, etc.!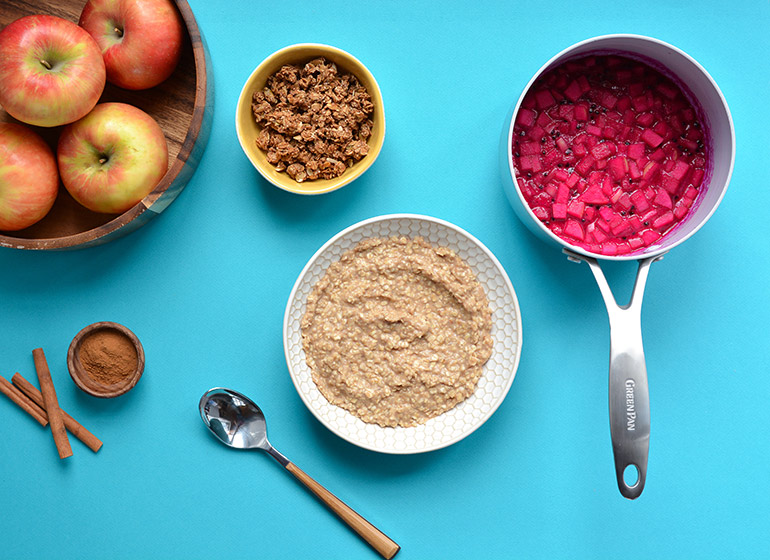 The dragonfruit and apple compote adds a fun pop of color in an otherwise plain bowl. And you know me: I LOVE COLOR!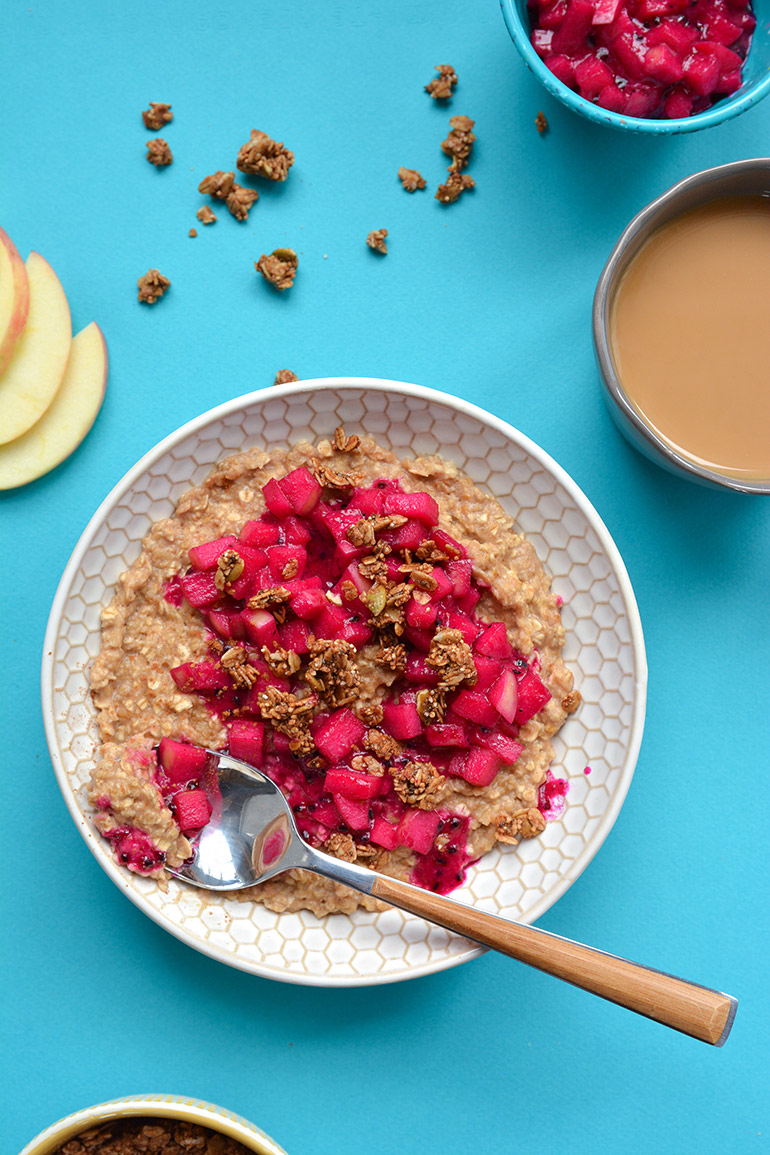 Be sure to check out my other oatmeal varieties:
--------------------------------------------------------------------------------------------------------------------
This is a sponsored conversation written by me on behalf of Silk. The opinions, recipe, beautiful food photography and text are all mine. Thank you for supporting brands that support Nosh and Nourish!! I choose them based on what I already cook/create with and feel 100% confident in recommending to you.
Oatmeal Bowl with Dragonfruit and Apple Compote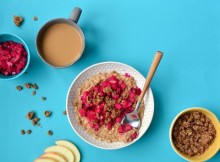 Description
Oatmeal Bowl with Dragonfruit and Apple Compote
Ingredients
1 honeycrisp apple (diced)
2 ounces dragonfruit puree
2 tablespoons Silk Vanilla Soy Creamer
1 cup Silk Oat Yeah Oatmilk
1 tablespoon Silk Vanilla Soy Creamer
1⁄8 cup Cooked Quinoa (optional)
dragonfruit compote (see above)
Instructions
Combine the compote ingredients in a small saucepan. Stir over medium heat until apples are softened and sauce thickened. Set aside.
Combine the oatmilk and creamer in a large saucepan. Bring to a boil, then stir in the oats and cinnamon and flax. Stir, then reduce heat to low and let simmer for approximately 5 minutes.
Serve hot topped with compote and granola.
Yields 2 Servings