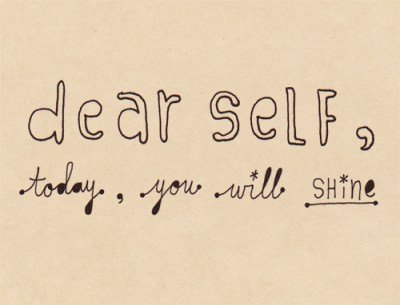 You may not know this, but I am a part of a larger group of bloggers called "Healthy Living Blogs."  They have weekly recipe round-ups, where they solicit all of us bloggers' best recipes around a certain food, like avocado or strawberries.  You can see an example here.  They also have weekly blogging tips for those of us who spend so much time talking to our readers.  And they have monthly features around a specific topic.  Last month's was "Workout Must-Haves."  This month, they are asking for posts on "A Letter to my Future Self."  The idea intrigued me.  So here goes...
Dear (older) but just as beautiful Kelly,
I don't know what life looks like for you.  I know what I think it "should" look like, dreaming about it from here. 
But, here's the top 10 things I hope for you:
I hope you are thankful for all the hard work I'm putting in now to get healthy.
I hope that because of #1 you were able to do so many more things in your life.
I hope you were fearless and pursued your passions relentlessly and that you even surprised yourself with what you were capable of.
I hope you've really enjoyed watching Babycakes grow and develop into an amazing young woman.
I hope you get to see her often and you continue to build her up - daily.
I hope you and Dear Hubby are even more in love now than as I'm typing this note.
I hope you go on some more adventures together - flyfishing, backpacking, trekking through the rain forest, riding in a boat through Venice. 
I hope you feel at home, wherever you may be living.  Maybe finally in the mountains?!
I hope you are ok with aging and have let your hair grow long and white.  You never seemed like the "type" to have a short 'do.
I hope you know I love you.
And a few last things to share with you,
These are the things that motivate me...right now.
These are the important things in my life...right now.
And these are little tidbits of info about me....right now.
And this is my favorite recipe...right now.
♥ Love,