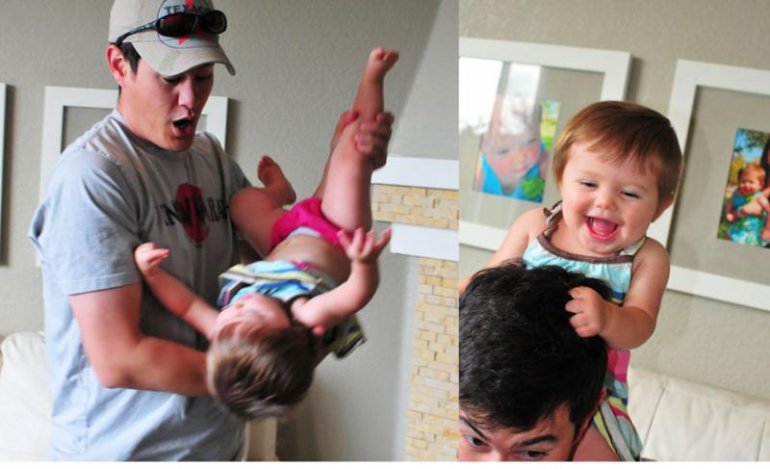 Soon SOMETIME, I plan to do a more involved "About" Page so anyone new to the site can get to know who this blogging girl really is:  Who I am, Where I came from, Likes, Dislikes, more detail about my journey, etc... But for now, as a quick stand-in, here's a few of the most important things in my life.
1) Dear Hubby
We were grouped together the first day of class in "Interpretation & Argument" our Freshman year at Carnegie Mellon University.  We had no idea at that moment that we would one day (4 years later) begin a life together.  Though not being able to relate on the whole weight-loss struggle, he is my best friend, my rock, my support, and my everything.  I love you DH!!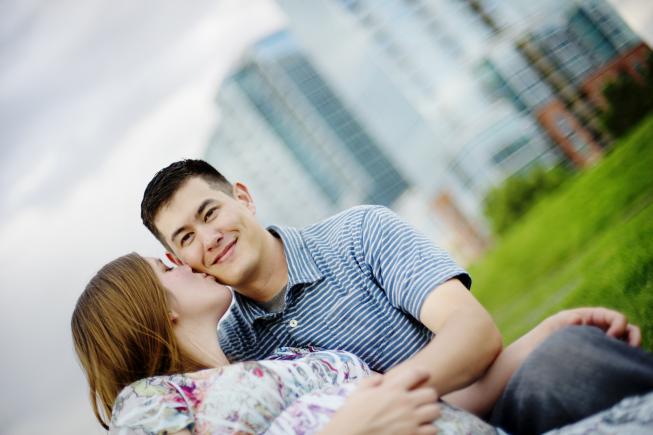 2) Babycakes
I really had no idea how life-changing motherhood would be, but wow... she is the most beautiful, smart, amazing little girl that I have ever seen.  I love her sooooooo much my heart hurts sometimes!  I want to protect her and guide her and show her how to love herself and her body, and I cherish every giggle, kiss, and smile on her cute little face. :)  Here is a pic of us together when she was only 8 days old.  I LOVE this pic.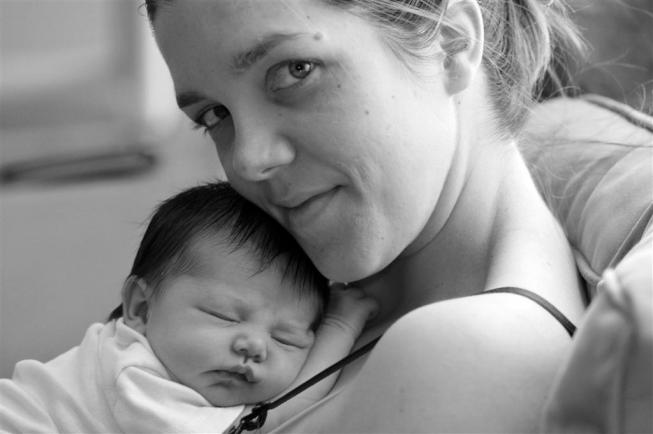 And here she is on the way to the park at 19 months old.  How can I ever say no to that face?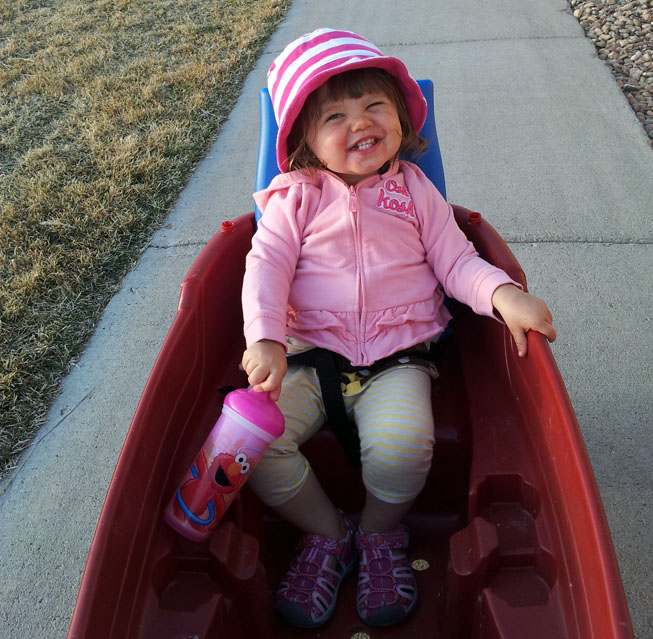 3) God
Though life has definitely been busy lately, I can't forget the most important person(s) in my life - God and my relationship with his son, Jesus.  It is His great love that allows me to love.  It is His great strength that allows me to be strong.  I became a Jesus-follower in college, though I'd attended church most of my chlidhood... but I didn't really know what it meant to love Him and have a real relationship with Him until later.  I don't really have a pic of "God" to include; so I'll put in part of an old Christmas card.  The pics + description sum up what I'm thinking pretty well.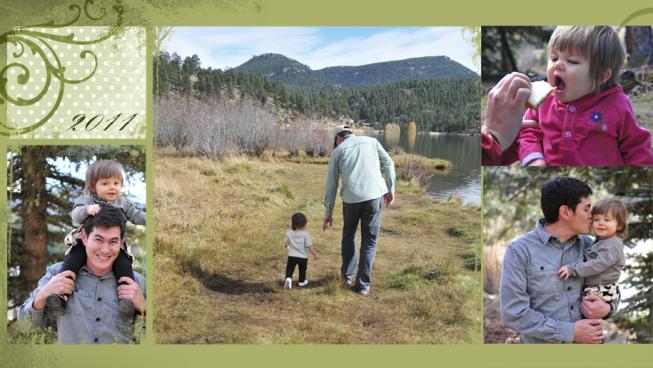 This year we celebrated our baby girl's first birthday, her first steps, her first words, and her budding independence.   It has been so fun to watch her grow and explore.   Seeing her interact with her daddy often makes me think of our Heavenly Father and how He wants to know us, teach us and delight in us.
Parts of Psalm 23 -
You lead me beside peaceful streams (or lakes).
    You renew my strength.
    Even when I walk through the darkest valley,
I will not be afraid, for you are close beside me.
   You prepare a feast for me (pbj sandwich)
 in the presence of my enemies.
   My cup overflows with blessings.
   Surely your goodness and unfailing love (kisses)
     will pursue me all the days of my life.
This Christmas we hope you will open your hearts to Him; let Him lead you, strengthen you, feed you, satisfy you, love you, and know you.
4) Family
I am so thankful for my parents, who have raised me to be the (wonderful) woman I am today.  They are an amazing example of what it looks like to have a loving, thriving, growing Godly marriage.... they celebrated their 34th anniversary in May!   They mean so much to me!!  It is really fun seeing them as grandparents, and their eyes light up at each word or description about Babycakes.  I didn't think anyone could love her as much as DH & I do, but they're definitely a close second :)  Here's a pic of us at Christmas: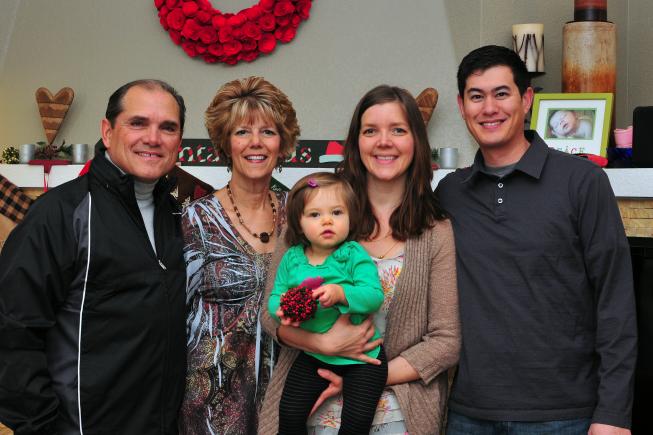 I also have amazing inlaws, who live within 10 minutes of us, and who watch Babycakes a couple times a week.  And my brother-in-law is in the same city too, and actually works with DH at their web development company.  It's been so nice to have all of them so close by.  Here's a pic of all of us at Thanksgiving: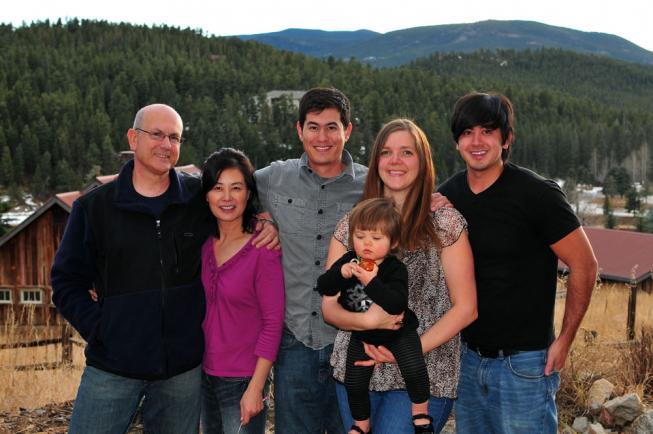 5) Doggies
It's a love/hate relationship I have with these doggies :)  Like most of the time I love them, but I hate when they wake me up at 2AM.   Didn't they get the memo??  It's the BABY that's supposed to wake me up in the middle of the nights, not the doggies!  I'm hoping the pooch runs witll help with that.  Here's Chloe playing... I love those floppy ears!  My other favorite doggie pic is here.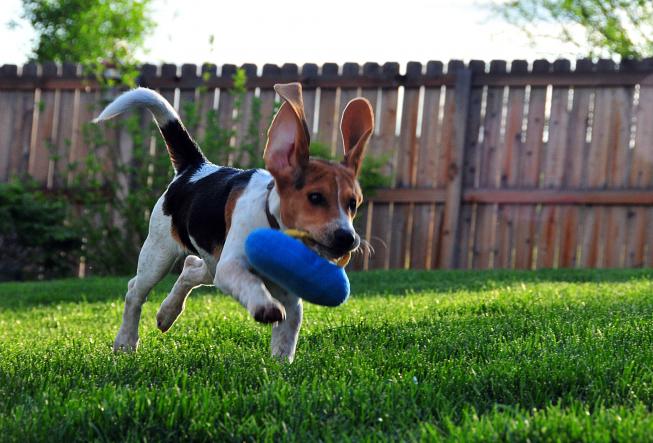 6) Being outside
I love hiking, fishing (fly-fishing specifically), gardening, playing, and all things outside.  I'm sooooooooo glad it's almost summer!!!  Here's a pic of me in Montana catching a large trout (bigger than DH's, just sayin'!)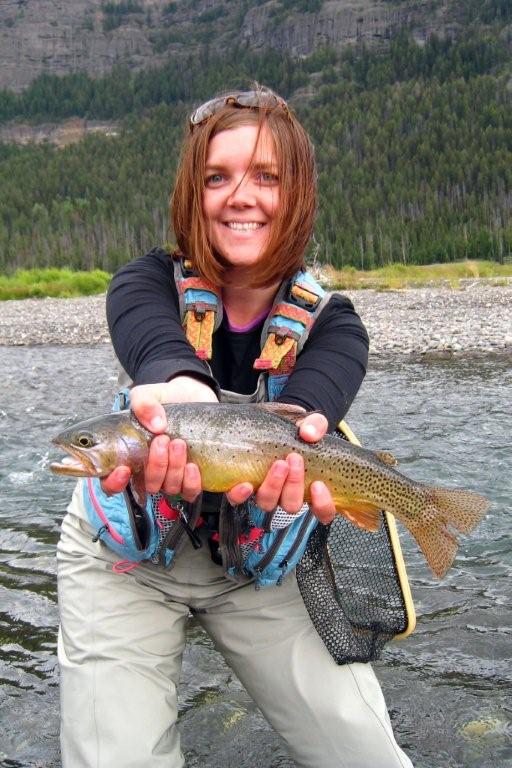 7) Health
As my grandpa used to say, "If you don't have your health, you don't have anything."  My grandpa was an avid swimmer even in his 80s!  This is so true, though.  I am making a concerted effort to get healthy this year and be a great example for my little munchkin.  53 pounds gone, 27 to go!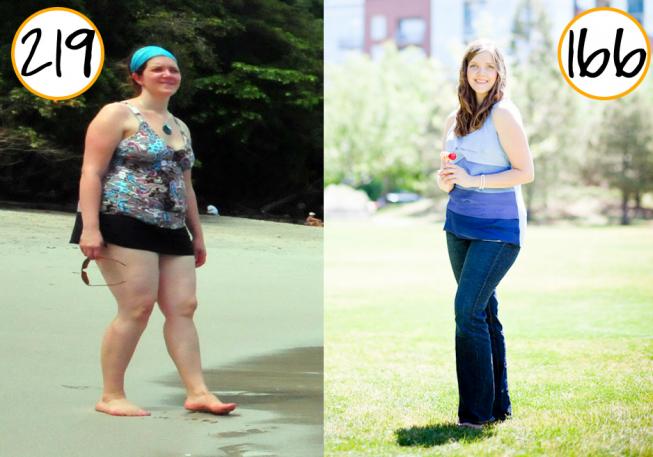 Please feel free to email me anytime.  Thank you for joining me on this journey!!