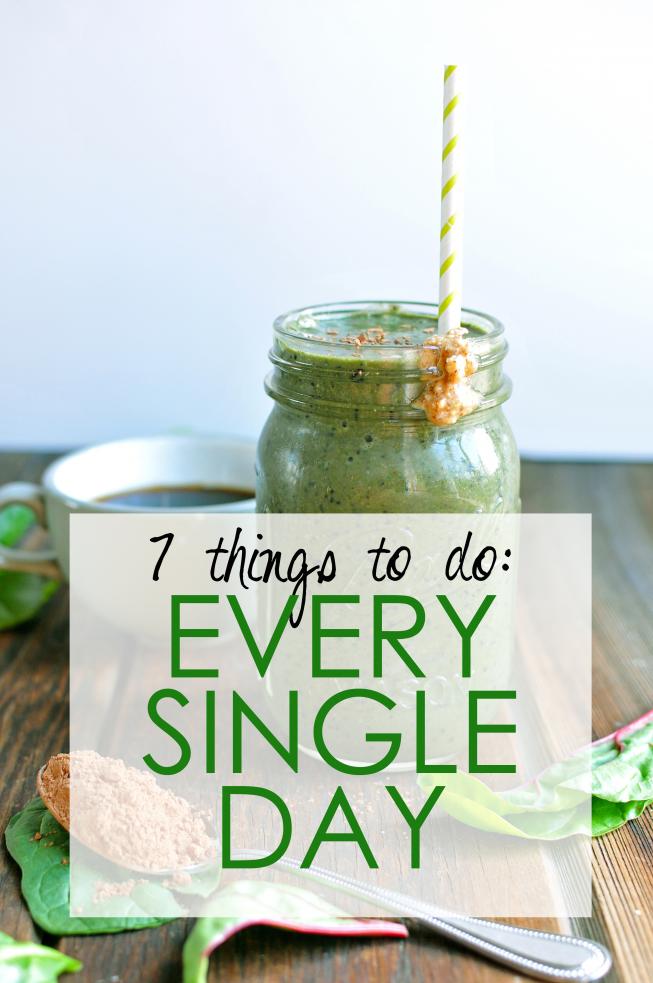 1) Drink a green smoothie or green juice.
I like to alternate between green smoothies and green juice for their various health benefits, though I've been leaning more heavily on the smoothies lately because they keep me full so much longer. I like using Silk Almondmilk Protein + Fiber in the vanilla flavor to sneak in more plant-based protein, to hide the taste of the greens, and to get 50% more calcium than regular cow's milk. This Almond Mocha one is absolutely delicious!
2) Be thankful.
No matter what is going on in your day, no matter how bad your circumstances get, there are always little things you can pick out to be thankful for. It really is an attitude adjustment and a skill to practice, being thankful.  It can bring perspective, it can calm you down, it can change the way you interact with others, but more than that it can make bring joy when you least expect it.
3) Drink more water.
Most of us "know" we should drink more water, but actually doing it is another story. I like to set up 2 big water bottles to take to work or along with me for the day. One is 32 ounces of water. One is 32 ounces of water plus citrus green tea. It's easier to drink throughout the day when it's super accessible and you don't have to fill up tiny glasses 18,000 times! I fill one bottle up a second time later in the day, and just like that I've had 96 ounces.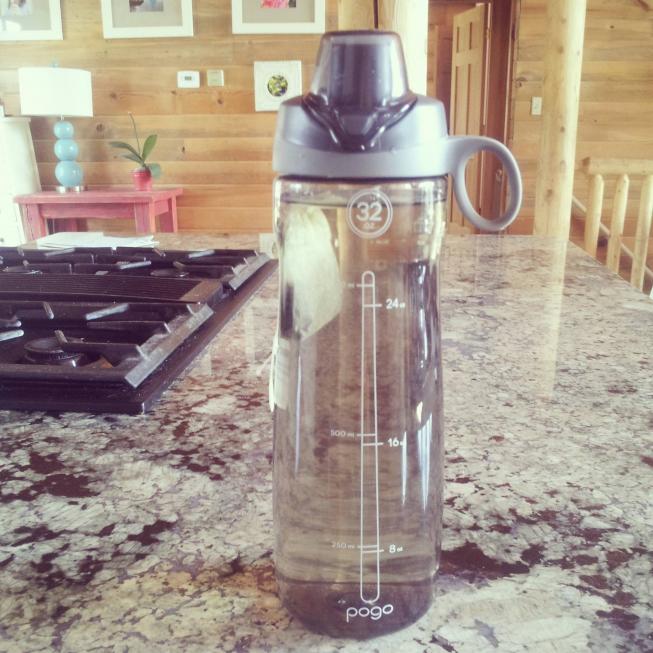 HOW TO: Steep the tea in a coffee mug with 8 ounces hot water for 5 min, then add it to the water bottle with cold water to the top.
4) Go outside.
Fresh air is good for the body and the mind! Whether it's leaving your desk to have lunch at a picnic table or taking the dog on an afternoon stroll or going for a leisurely evening bike ride or pulling weeds and watering your garden, make sure to get outside for at least 15 minutes a day. And breathe deep!
5) Eat breakfast.
This is another "I know I should..." ones. I don't know what it is about the morning, but when the hustle and bustle starts and Babycakes is up waaaaay before the alarm and I'm packing lunches and sending emails and doing the thousand things that have to get done before 8am, sometimes breakfast is the last thing on my mind...even though it's so important to replenish nutrients to your body and kickstart your day. Sooooooo, I try to keep it simple. Sometimes I kill 2 birds with one stone by having a green smoothie for breakfast! Sometimes I have a quick leftover pancake. And sometimes (often) I have this fabulous avocado lime toast.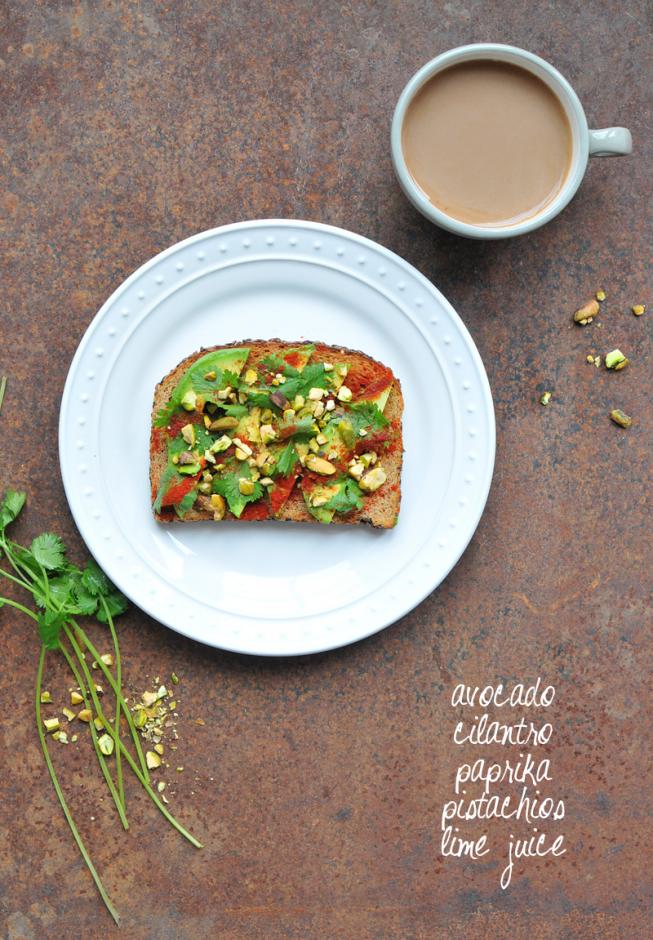 6) Compliment someone.
A lot of these daily tasks are inward-focused, how to make YOU feel better and live life more fully. But this one is about looking away from yourself and really taking the time to notice someone around you.  Did someone accomplish something great? Did someone act strong in the face of a difficult situation? Did someone put extra time and thought into a project or assignment? Did someone try something new and get out of their comfort zone? It's all about taking notice, slowing down, and really acknowledging others.
7) Forget about the to-do list.
Spend time with those you love. Smile. Laugh. Play. Be silly. Forget about the to-do list (albeit momentarily). Take time to get lost in the moment.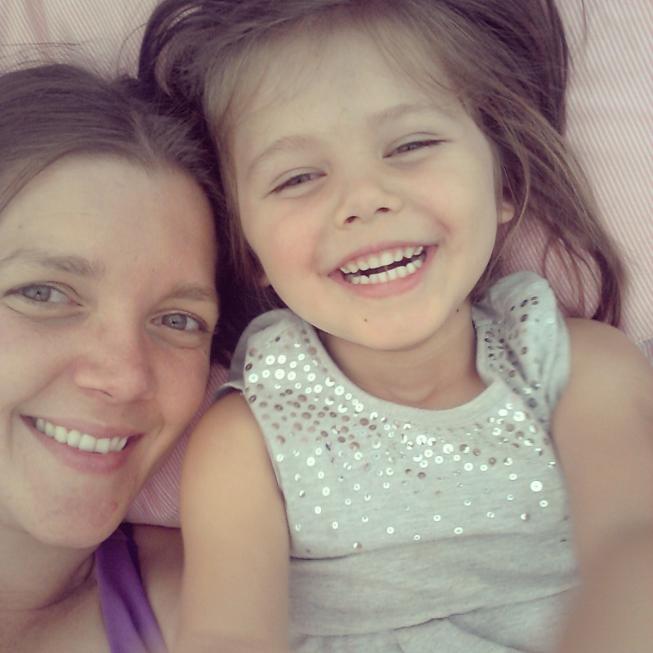 For more ideas on simplifying and healthy living in general, be sure to like Silk's Facebook page!
Disclaimer: This is a sponsored conversation written by me on behalf of Silk. The opinions and text are all mine.