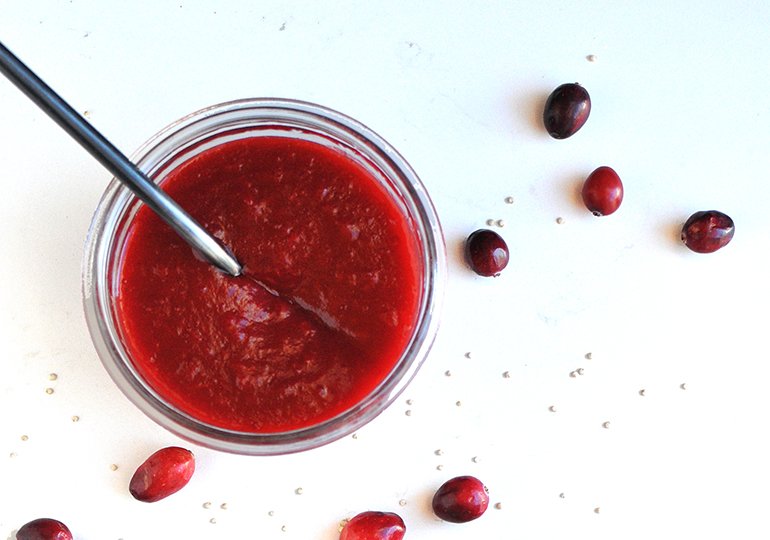 This Cranberry Pumpkin Relish has a few surprising additions, but is a constant at our Thanksgiving table. And it has been for years. Forget store bought. Forget canned. THIS will be your new go-to cranberry relish recipe from this moment forward!
And if you haven't noticed, I use it in soooooooo many recipes because it makes great leftovers!
Recipes like:
Thanksgiving Casserole (coming soon)
It all starts with washed fresh cranberries.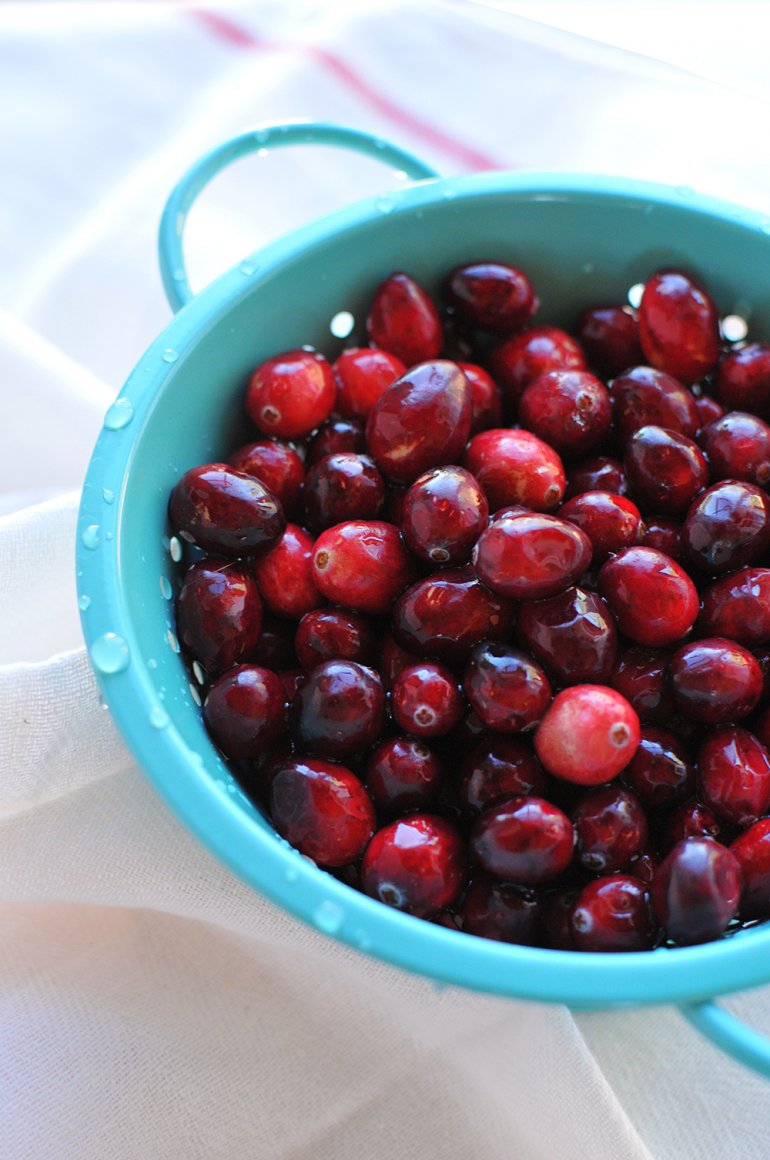 And then, the first secret ingredient: apples.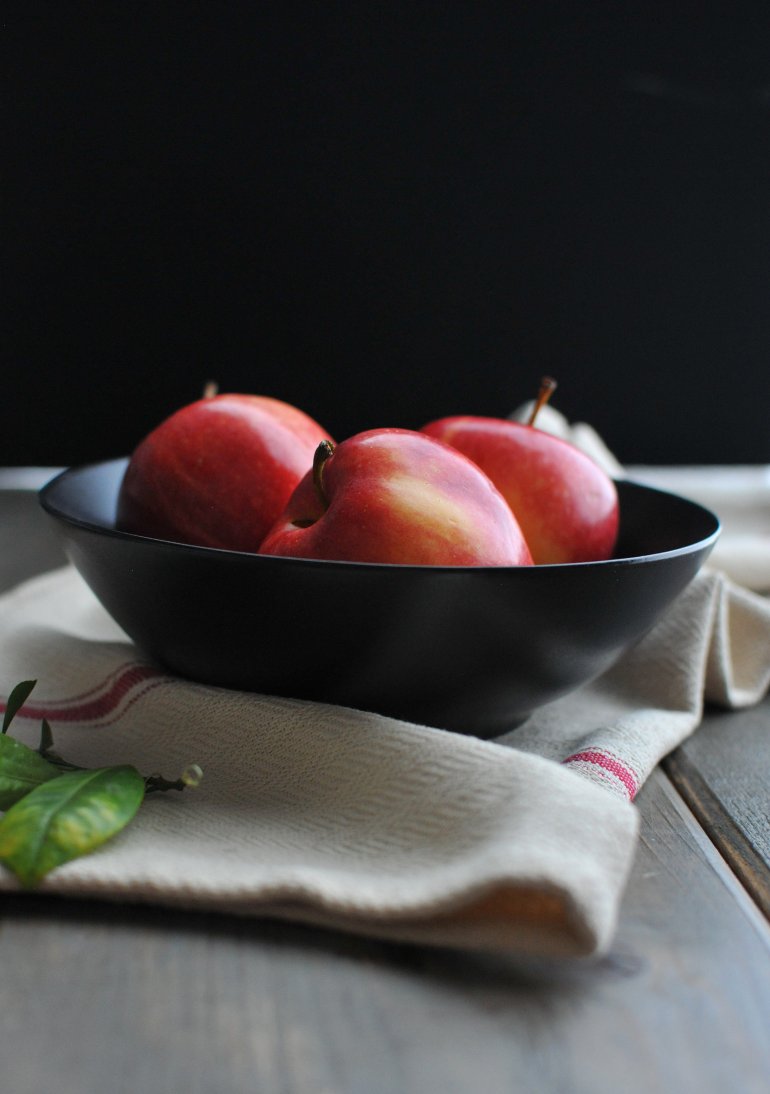 Note: Be sure to peel the apples before simmering them with the cranberries. Otherwise it turns into more of an applesauce texture instead of a true gelled sauce. I learned this the hard way one year and had to make a totally new batch at the last minute!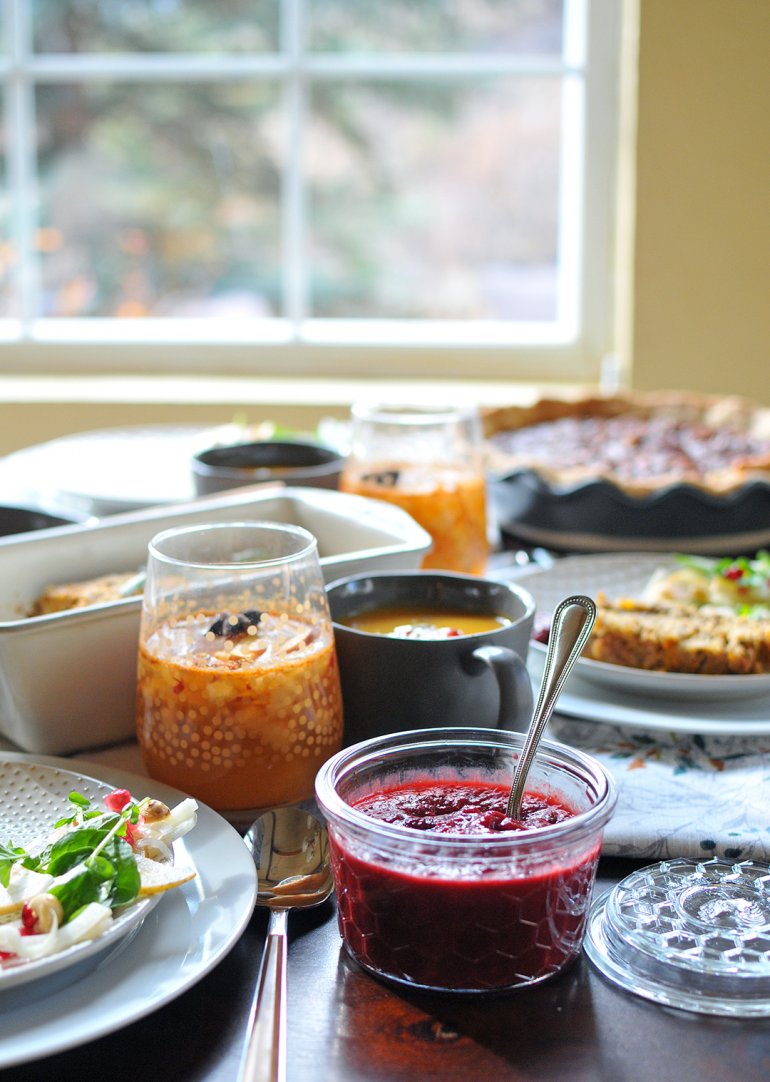 The second secret ingredient = pumpkin butter.
Sooooo flavorful and delish!!!
Cranberry Pumpkin Relish
Description
Nosh and Nourish: Cranberry Pumpkin Relish
Ingredients
12 ounces Fresh Cranberries
1 Autumn Glory apple (peeled and diced)
1⁄2 teaspoon Ginger (I used ground)
1 cup Orange Juice (or sub apple cider if you want the relish to be sweeter)
1⁄2 cup Coconut Sugar (or sub organic raw cane sugar)
2 tablespoons pumpkin butter
1 teaspoon orange zest (optional)
Notes
*Really, any babyfood pouch that contains pumpkin or sweet potato will work fine.
Instructions
Combine all ingredients (except orange zest) in a large saucepan over medium high heat.  Bring to a boil, stirring frequently.
Reduce heat and simmer for 20 minutes.
Once sauce is thickened, remove from heat and cool. 
If you like a more consistent texture, like I do, take an immersion blender to the mix for a minute or two to break up the large chunks/berries.
Refrigerate until ready to serve alongside turkey or hearty butternut loaf.
Top with orange zest (optional)
Yields 16 Servings