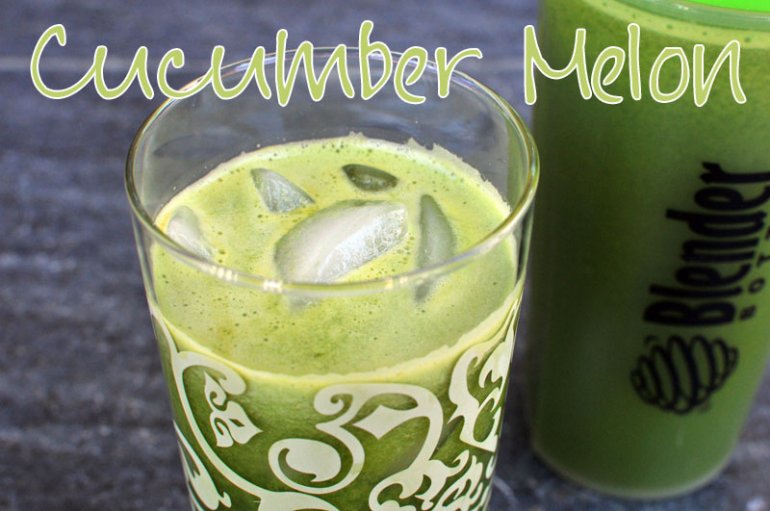 So when I saw the name of this juice highlighted on the Jointhereboot website, the first thing that came to mind was Bath & Bodyworks' hand lotion.  This both excited me and worried me at the same time.  I can honestly say I've never once felt the desire to lick my hands after putting on this lotion, so I wasn't so sure a juice made out of cucumber and melon would taste very good!  I was skeptical, but thought it was worth a try.  The original recipe called for serrano peppers or "jalepenos for a milder taste".   I laughed inside... because in my book, jalepenos and mild don't go in the same sentence!  I substituted for an even milder pepper.   But, because of this, my version can't really be called "Kickin' Cucumber Melon" anymore... more like: "Tame Cucumber Melon Juice" :)  It turned out great - super light and refreshing!!  I will definitely be making this throughout the spring/summer.  Dare I say, it is a perfect substitute for a cold beer on the patio?!?
Recipe for Tame Cucumber Melon Juice:
Ingredients:
3 cucumbers
2 limes
2 cups honeydew melon
2 small sweet peppers
Note - the original recipe also called for 1" of ginger, but I totally forgot to put it in!!! OOPS!!  I even bought fresh ginger root to use specifically for this juice.   Maybe next time.
~Yields 36 ounces
Here's all the ingredients before I juiced them: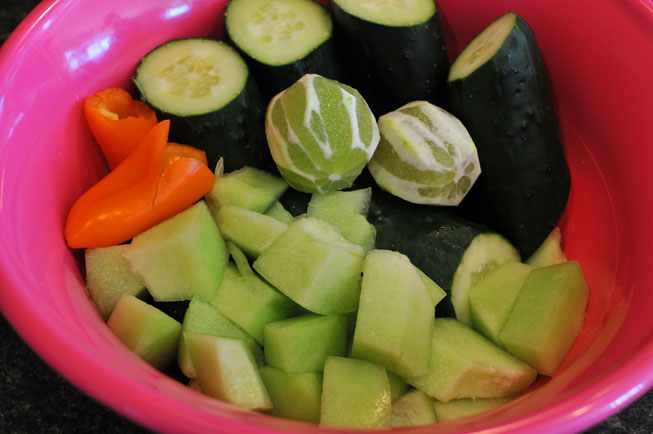 This combo of veggies/fruit is sooooooo juicy / juice-rich, that there was hardly any "pulp" leftover.  I didn't have to clean out the pulp container mid-juicing like I usually do.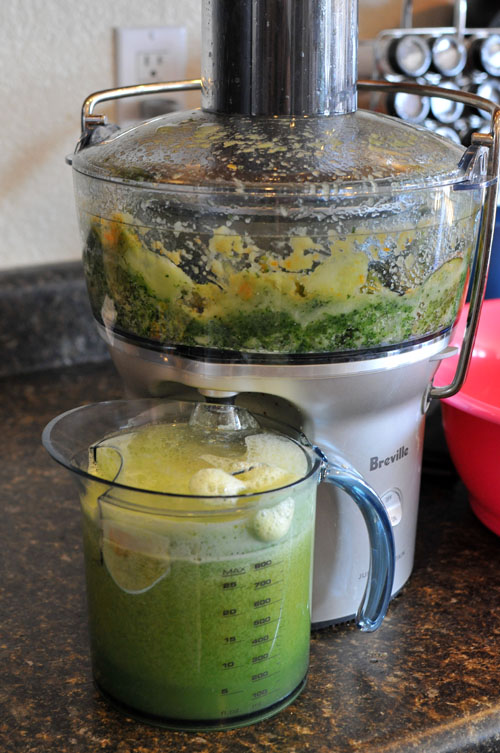 This Breville Juice Fountain comes with a special juice "catcher/container" that is specially designed to separate out the foam as you pour it into a glass.  I am not a fan of the foam, and usually spoon off another small layer at the very end before I drink the juice.  You can drink it, I just like the smoother taste without foam.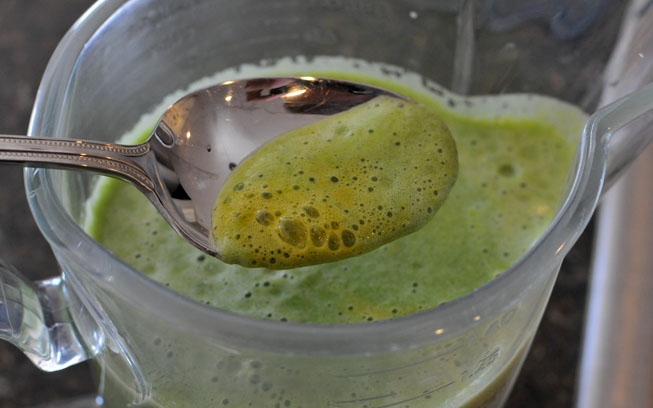 And then this particular recipe instructed us to pour the juice over ice to enjoy it extra chilled.  I'm so glad I listened because this really improved the overall experience / taste!  I highly recommend pouring it over ice :)  I saved the rest in my Blender Bottle to bring to work with me today.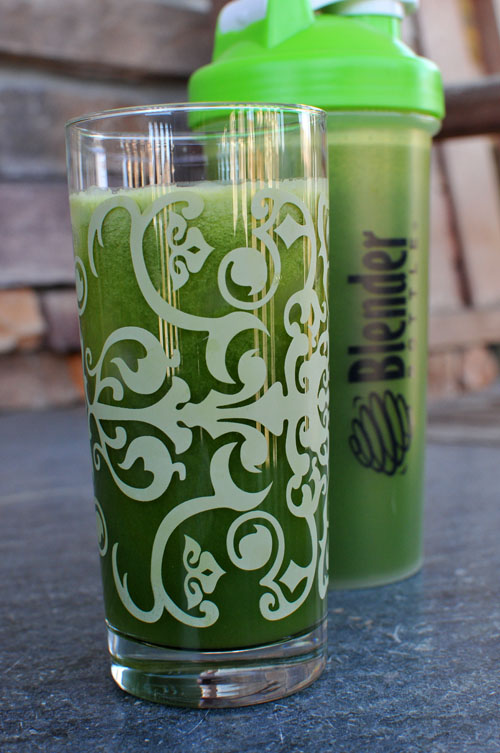 Let the Growing begin!
Besides drinking this refreshing cucumber melon juice this weekend, I also started prepping for my summer home veggie garden.  I LOVE gardening!!  I didn't garden at all last year b/c of Babycakes being so young, but the summer before, I got like 200+ tomatoes out of my garden.  And there's just something about homegrown tomatoes that is so much more amazing than even market-bought!  Here's a pic of those tomatoes from one day of "harvesting":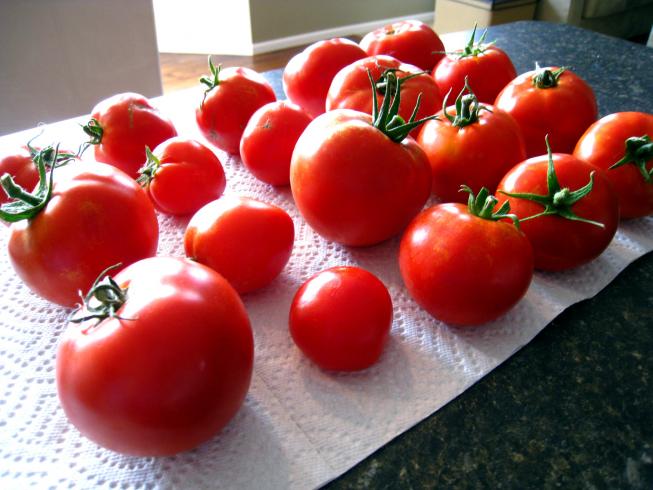 So, Babycakes and i went out and bought 2 tomato plants and a bunch of little herbs to start growing inside on our kitchen table.  We will plant the tomatoes and some other veggies outside after Mother's Day (that's kindof the rule in Colorado - don't plant outside until after mid-May, otherwise you might get an unexpected snowstorm!!).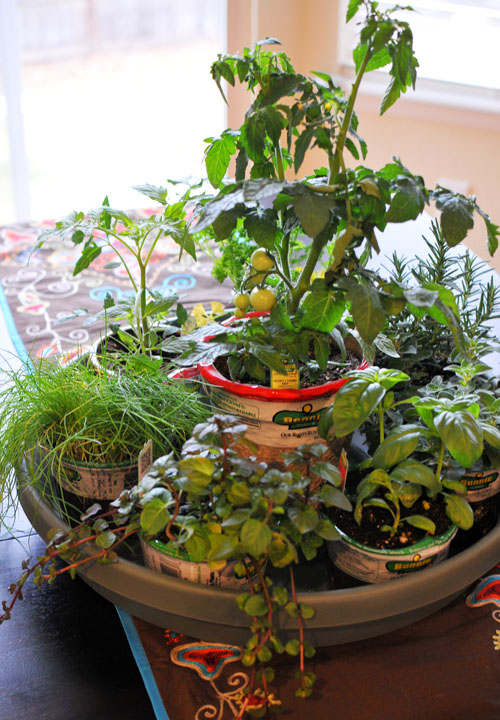 And to close, my 2nd Reboot is scheduled to start Monday, April 9th.  I will begin posting daily tips on how to prepare for those who want to join me!  You can do as short as a weekend, or as long as 15, 30, even 60 days.  Your health and body will thank you :)  You can read about my first Reboot here.
Reboot Prep Tip #1 - Cut out all sugar, desserts, & sweets.
Other juices to try:
Do you like spicy foods? Do you consider jalepenos mild?
Do you garden?  What are your favorite things to grow?