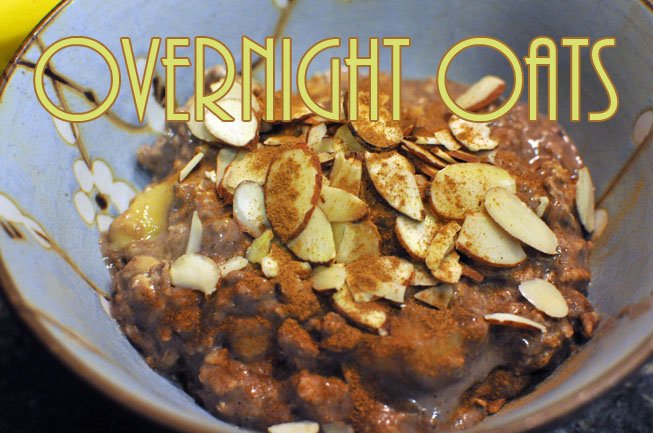 Honestly, I never thought I liked cooking.  It was such a chore.  It was always so messy.  It was so tedious.  I wasn't very good at it.  I was always missing ingredients.  But what I realized is: I just hate following a recipe.  I like being creative.  I like trying new things.  I like problem-solving.  I like discovering how flavors blend.  I like creating meals based on ingredients I have available (so shopping for good staples is key!).  I like feeling accomplished when something turns out perfectly (like my Honeydew Caprese Salad!)  All that is to say - I've been having FUN with cooking these past couple of weeks.  
I've been seeing the phrase "Overnight Oats" throughout the healthy-living blogosphere over the past few weeks.  No cooking, prepare in advance, and wake up to a delicious breakfast?  Sounds good to me!  The only problem??? I needed to go shopping!  I'd never bought "rolled oats" in my life.  I "started" with this original idea and then substituted and changed a lot of the ingredients/measurements b/c that's what I DO!  :)  I was skeptical but pleasantly surprised at the outcome.
Recipe for PB/Banana/Cocoa Overnight Oats:
Gather the following ingredients: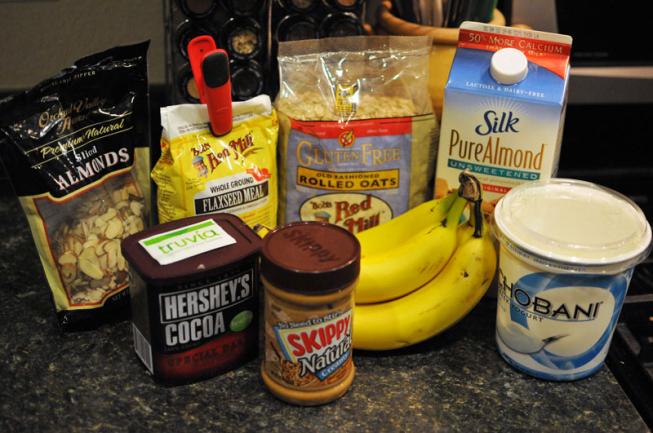 1 cup rolled oats
1 cup unsweetened almond milk
2/3 cup low-fat plain yogurt
a small banana
2 Tbsp Peanut Butter
2 Tbsp ground flaxseed
1 tsp cocoa powder
1 packet Truvia
~2 - 3 Servings
Combine them together in a bowl:  (I love all those colors! What a pretty palette!)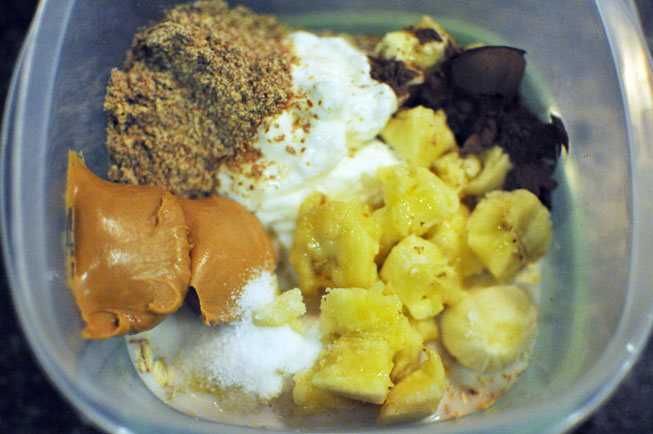 Mix thoroughly: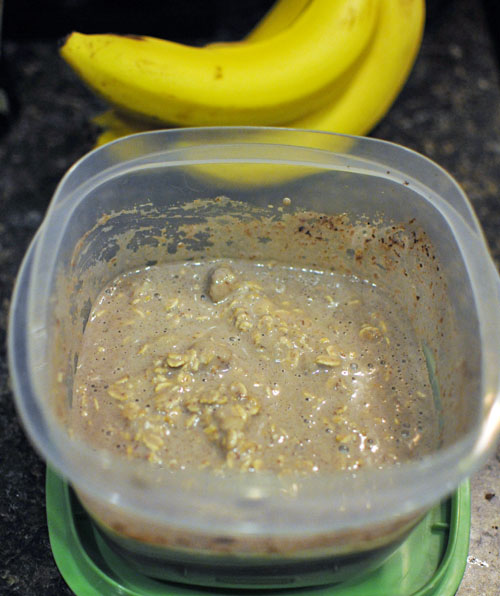 Cover (with lid or foil) and put in the fridge overnight. Night-night oats! Do your thang!!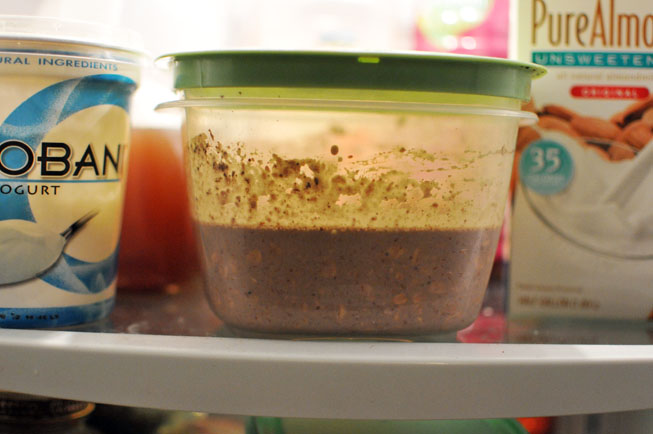 In the morning, I was delighted to find a nice thick consistency.  I microwaved the mixture in a ceramic bowl for 30 seconds to take the chill off.  Then I topped it with cinnamon and sliced almonds.  It was really yummy!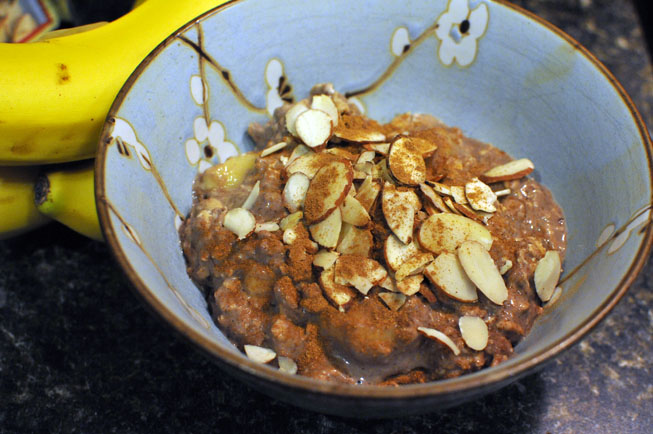 I will definitely be experimenting with different combinations/toppings in future weeks.   This beats the heck out of "Quaker Oatmeal"!!!!!!!
Pooch Run Training Update:
Running is going well.  I am almost through week 2!  Thankfully the nice weather has held up pretty well so far.  Last night I was quite adventurous and ventured out with both doggies AND Babycakes.  It was a bit chaotic, a lot funny, and mildly awkward.  But I did it!  Here's a pic of the gang: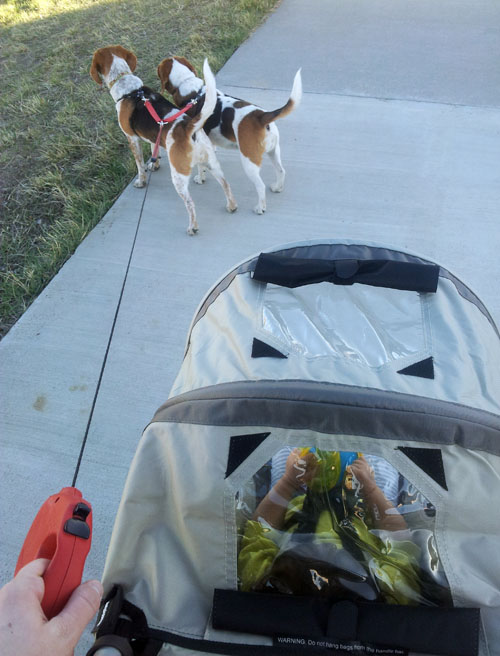 PS. Is it a bit ironic that the person who says she hates following recipes (me!) is posting RECIPES on her blog for you to follow?  Hopefully you actually enjoy following a good recipe!
When was the last time you "strayed" from a recipe? Did it turn out well?
Have you ever had Overnight Oats?  If so, what are some of your favorite combinations?