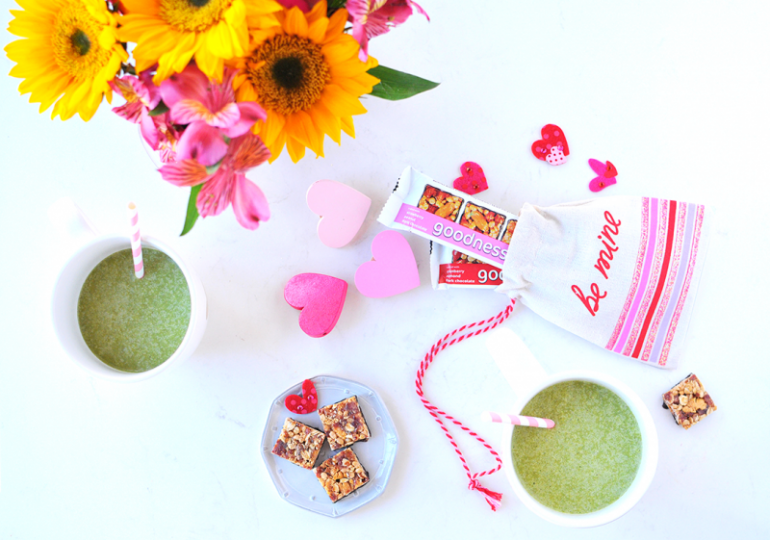 Oh my starzies, couldn't we all just use a little more love these days? This year, Valentine's Day shouldn't only be about loving your significant other (if you have one); let's make it about spreading love and good-for-you moments to others. Loving our children. Loving our neighbor. Loving ourselves. Who's with me?!?
Be the love.
Be the kindness.
Be the peace.
Be the goodness.
Here's some tangible ways to be those things to the people around you:
1. Giving Thoughtful Notes --- who doesn't love getting a handwritten card in the mail?! --- realizing someone took the time and energy to put their thoughts on paper to share their heart and to encourage you. Your words have power. A little note to your child in their lunch telling them you hope they have a great day and are SMILING BIG. A card to a friend who is going through a hard time (even when you can't think of what to say, just letting them know they're not alone is huge).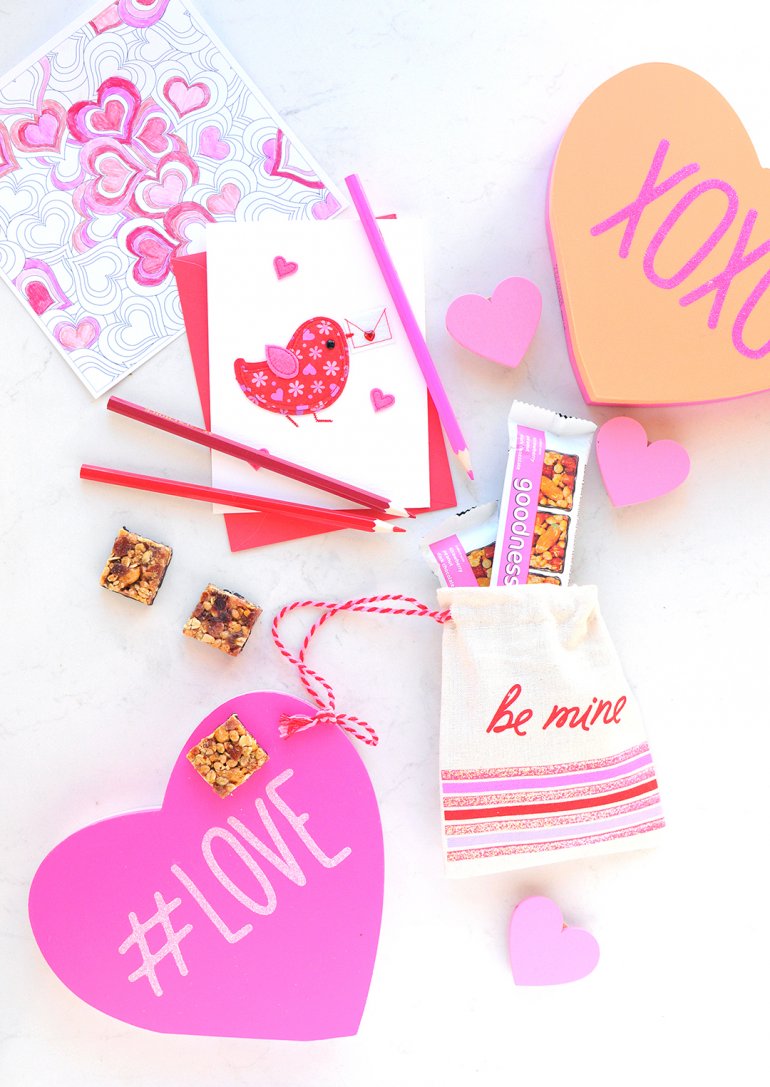 2. Making Nourishing Food--- Love and nourishment are so intertwined! When Babycakes was two years old, she lovingly told me: "I love you most, Mommy, when you make me food." <---- So heartfelt and honest! Let's show love to our families by making food that fuels their bodies and that they also enjoy (sometimes this can be tricky, and it's one of the reasons I wrote both of my cookbooks!) For Babycakes, it's all things green that makes her heart sing:
green spinach pesto pizza
green smoothies (recipe below)
green Broccoli Cheddar soup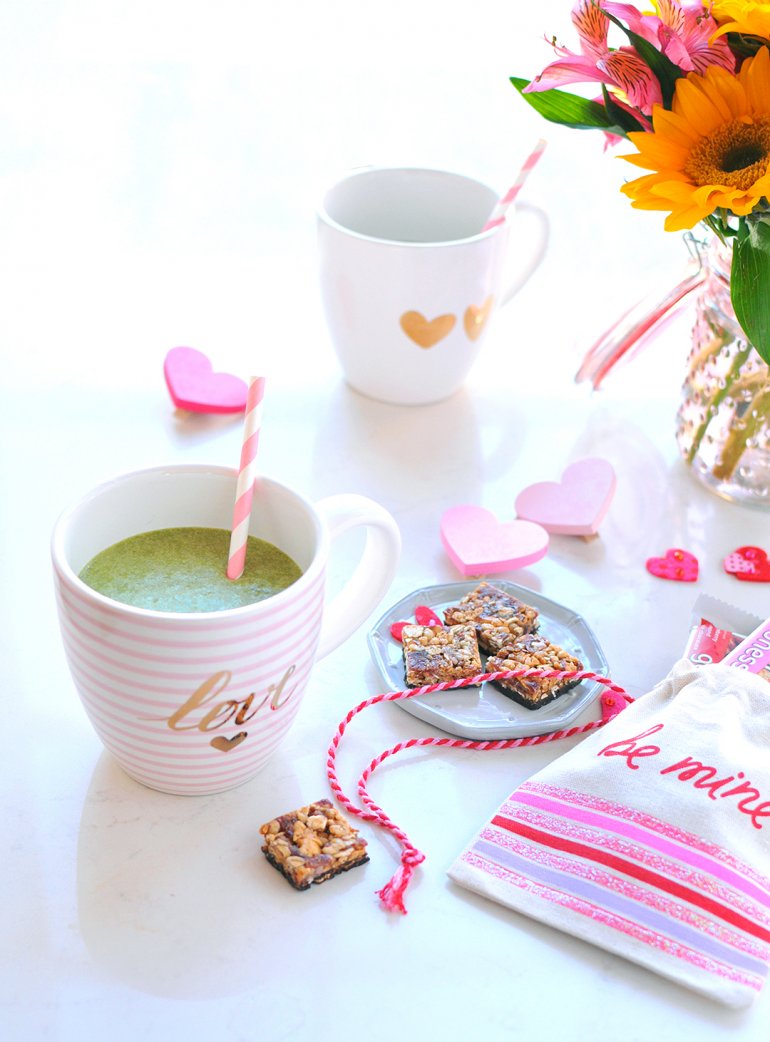 And let's take it a step further... and make food for others.
Have you heard of Meal Train before? It is a simple, tangible way to show love and support to others --- who might have just had a baby, or who just had surgery, or who just got the worst diagnosis imaginable. Either way, your meals mean so much. We just delivered this chili + cornbread, and berries and flowers to a friend from Babycakes' school whose younger brother has inoperable brain cancer. Their world has been turned upside down. And, it's one less thing Colleen has to worry about when she's driving her son down to radiation every day for the next six weeks.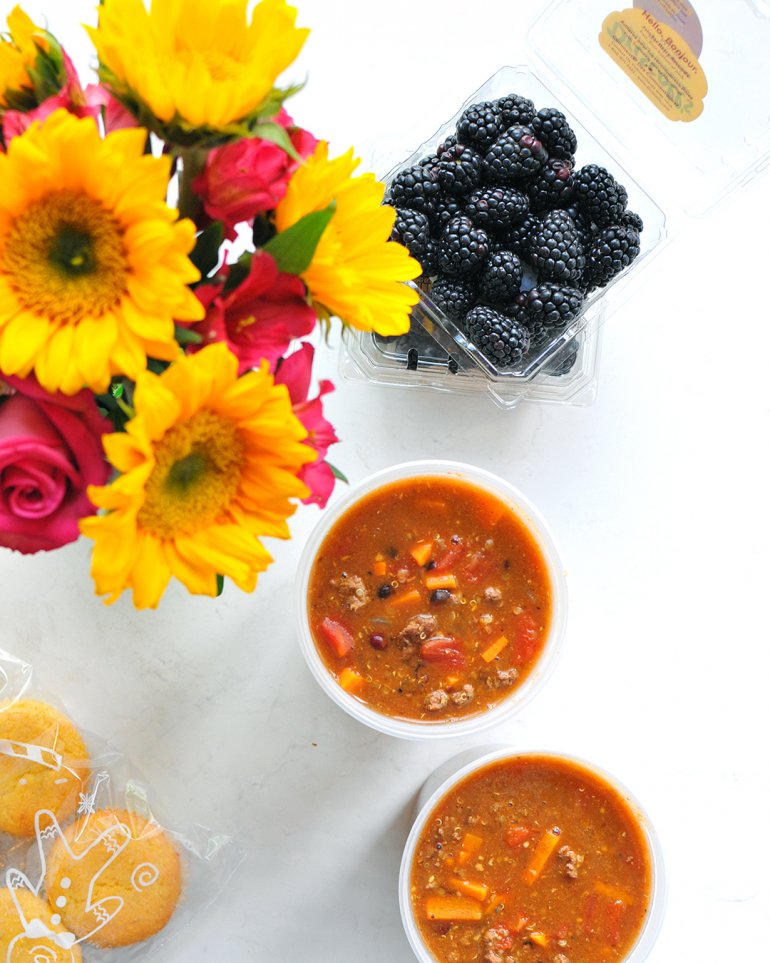 3. Really Listening --- Show others love by being fully present and giving your undivided attention to them. Try eating that nourishing meal (see step 2) together without being on your phone. Try sitting on the couch and talking to your child while looking him/her in the eye instead of whilst cleaning dishes or some other form of multi-tasking. Try letting your spouse finish their thought before interrupting. (PS. I need to work on alllllllllllllll of these! We're all works in progress, so give yourself some grace and do your best!)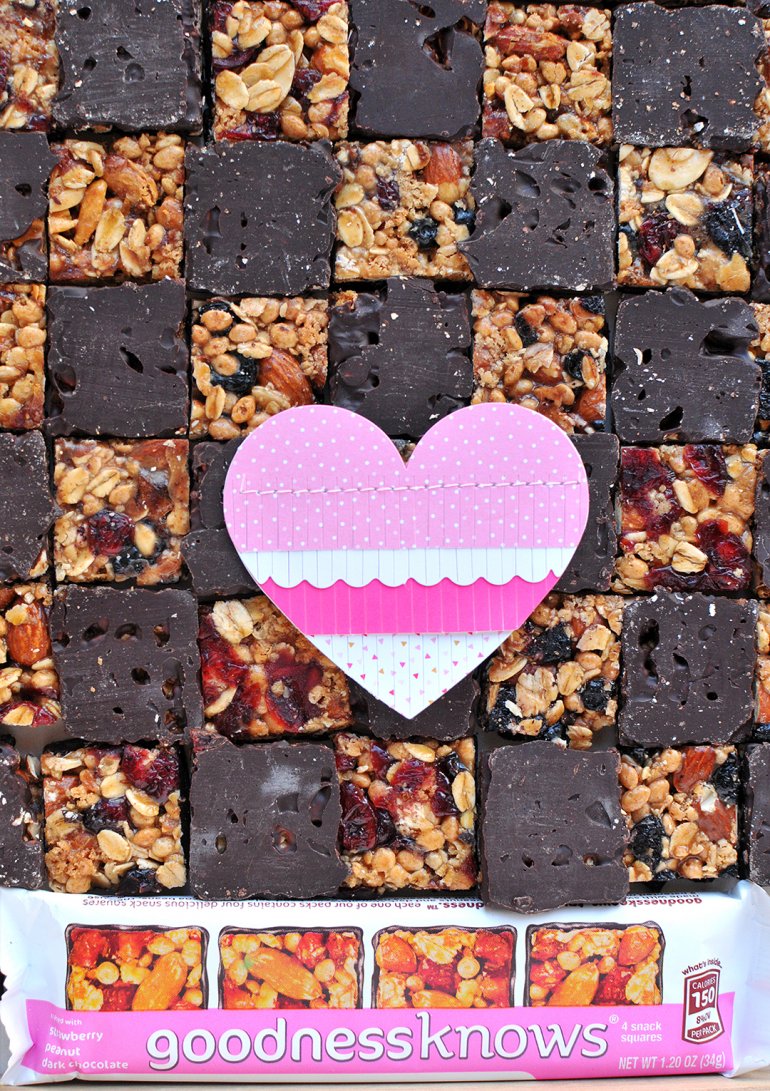 4. Having good snacks handy --- I don't know about you, but I can't be very loving if I'm HANGRY. It is essential to have good snacks that you can grab on the go in the hustle and bustle of real life. Some of my favorites include: goodnessknows new strawberry & peanut squares (with chocolate!), almond butter squeeze packets, seaweed, and turkey jerky.
goodnessknows snack squares are:
divided into 4 snackable squares per serving
only 40 calories each
packed with good-for-you ingredients
available in 6 flavor combos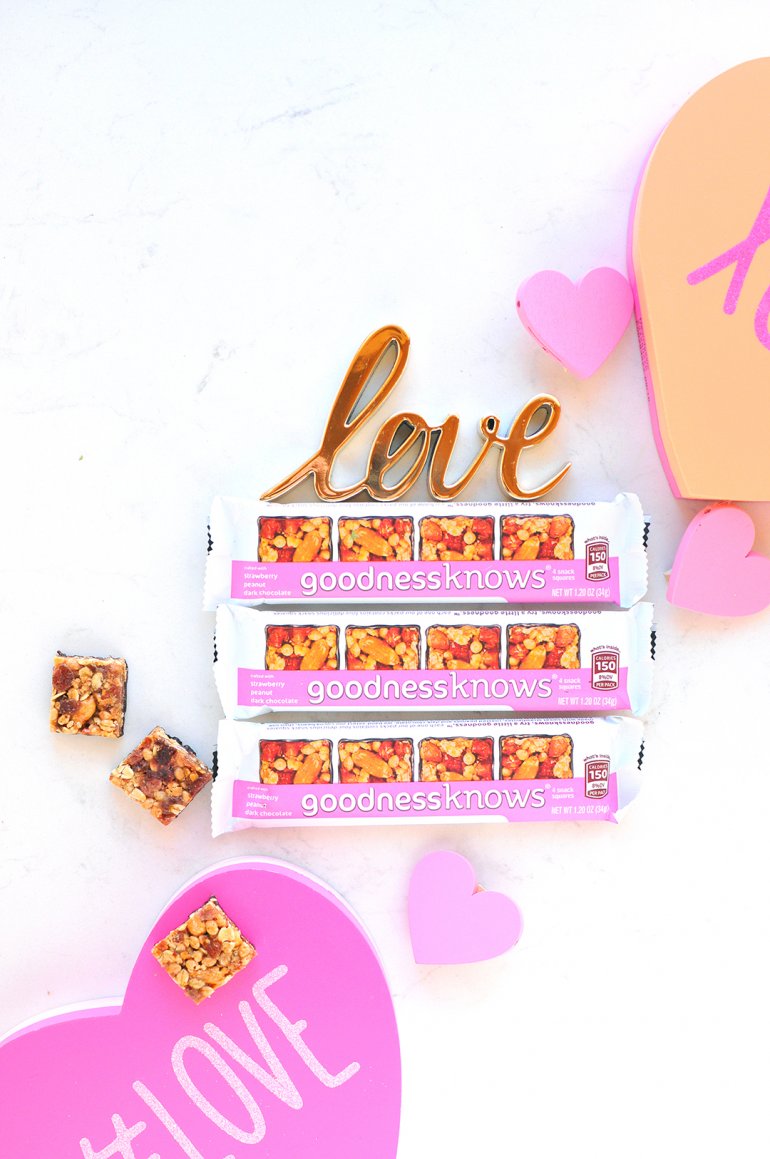 5. Loving Yourself --- it's easy to forget about yourself and your own well-being when you're so busy taking care of and loving others. But don't! Be sure to create some self-care rituals that make you feel good, that help you re-center, and that allow you to be the best you possible. I've listed a few ideas that work for me here. 
To find out more about goodnessknows, visit them on Instagram, Twitter, Facebook or the web!
This is a sponsored conversation written by me on behalf of goodnessknows. The opinions and text are all mine.
Apple Pie Green Smoothie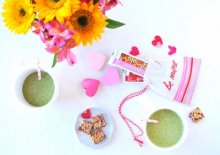 Description
apple pie | green smoothies | green smoothie recipes | dairy-free smoothies
Ingredients
1 cup unsweetened vanilla cashewmilk (or sub your favorite milk)
1 serving of Arbonne vanilla protein powder
1⁄2 a golden delicious apple (or sub granny smith)
Instructions
Combine ingredients into a high speed blender. Blend until smooth.
Yields 16 ounces