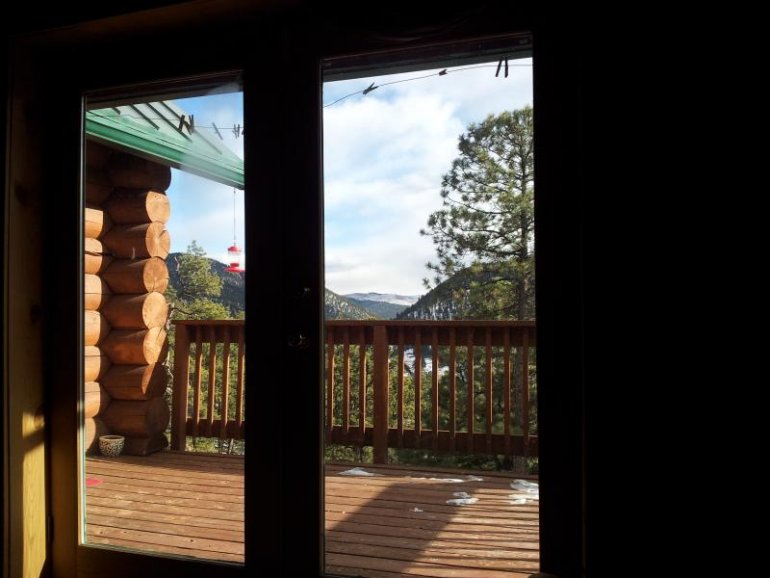 We finally moved in to our new mountain house...on New Year's Eve. For those of you who haven't read my blog for very long, this whole house-buying / moving process has been a super long ordeal (almost 6 months), with lots of tears and anger and thankfulness all wrapped in to one.  It feels like things are finally complete since we unloaded the last Uhaul truck a few days ago.  We are still living amongst stacks of boxes and trying to get settled and find important essentials like eating utensils :)  I get the question, "Where is ___blank___?" about 33 times a day. But, we're here.
And I can finally breathe.
It truly is Home, Sweet Home.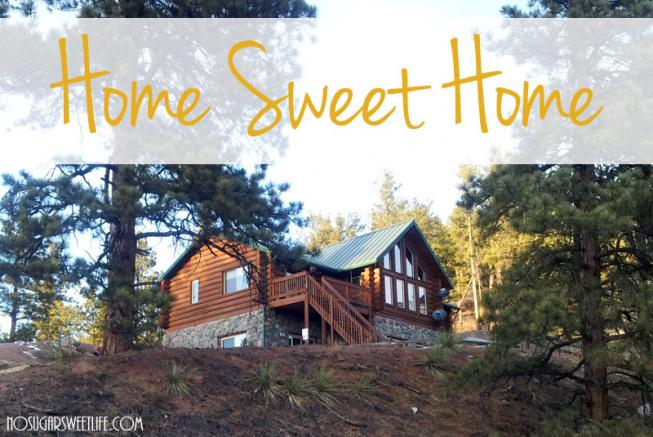 Each day it feels more like home.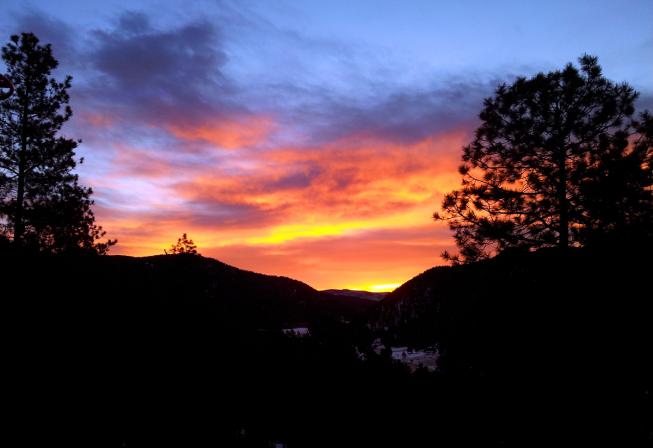 We are being blessed wtih the most BEAUTIFUL sunrises and sunsets.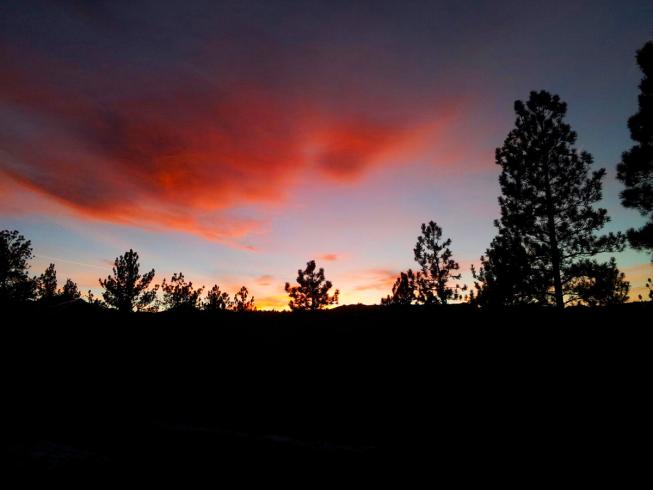 And they somehow make the rest of the moving pains a little less painless.
Dirty & Broken:

Honestly, I was most surprised at how dirty everything was left. I have been scrubbing, wiping, cleaning, and wiping again like a mad woman.  My hands are cracking from washing them so frequently.  A few days after we'd moved in, I discovered (old) mouse poop on top of one of the upper cabinets as I was placing a decorative item up there. I ignored it for about 6 hours, and then mustered up the courage to gather and dispose of it.  What I didn't realize was that when I was wiping/gathering it up above, little tiny flecks were falling down into the actual cabinet. EWWWWW!! So, I had to completely empty the entire cabinet full of dishes, wipe down and disinfect all the shelves again, and wash every single dish again. 
And then there's all the fixes.  We are slowly but surely working through our list.  But at times it seems unending. As my dad would say, "Rome wasn't built in a day." So I'm trying to have patience and remember it will get better each and every day.  So, for now I don't have any "inside" pics for you.  Hopefully soon.
As for Babycakes:
She is a TOTAL mountain girl. She loves everything about this place...the land, the bundling, the cold, the exploring, the snow...all of it!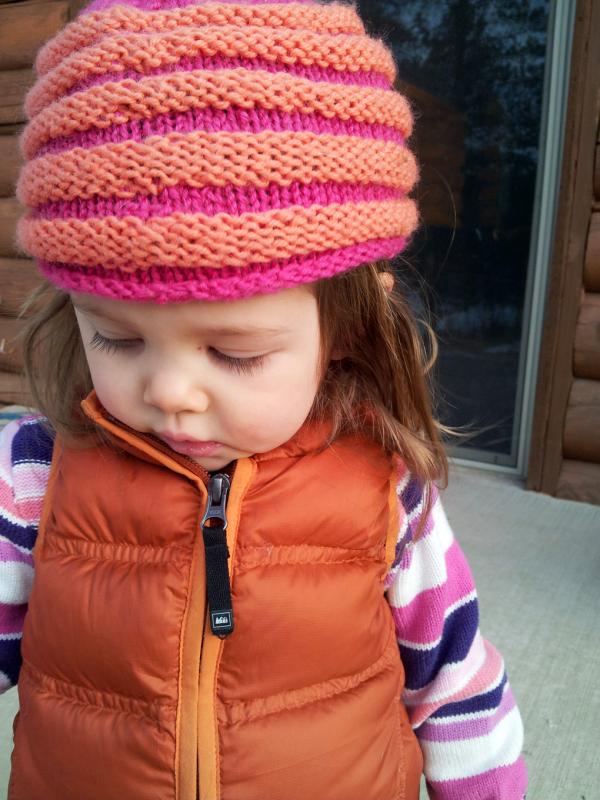 Since moving to the mountains, we are super into footie pjs AND wearing socks, blow drying our hair, and chapstick. :) oh, and thermal drapes.