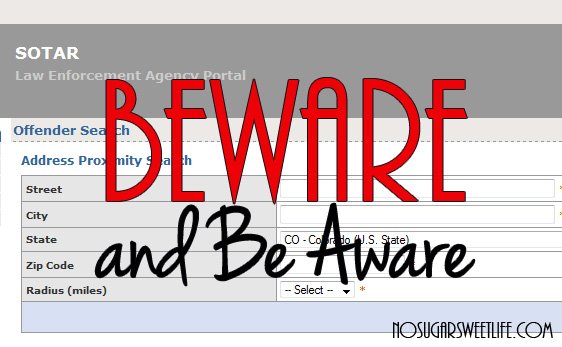 Thank you for all your kind comments on yesterday's comfort food post.  Any disappointment with the house is just because I felt it was all working out so nicely, was such a perfect fit for our family, and was meant to be.  However, the overwhelming feelings right now are shock and awe and extreme thankfulness that we are not buying it.  And now I am ready to discuss why.  There is more to life than raising healthy kids who eat vegetables and stay away from added sugars.  I know, you never thought I'd say that right?! But there is at least one thing that is so much greater: their safety and overall well-being.  Statistics show that over 6 million children are abused in some way each year in the US and more than 90% of all juvenile sex abuse victims know their perpetrator in some way. We need to be aware of who is in our children's lives and we need to beware of any potential dangers.
A few more statistics: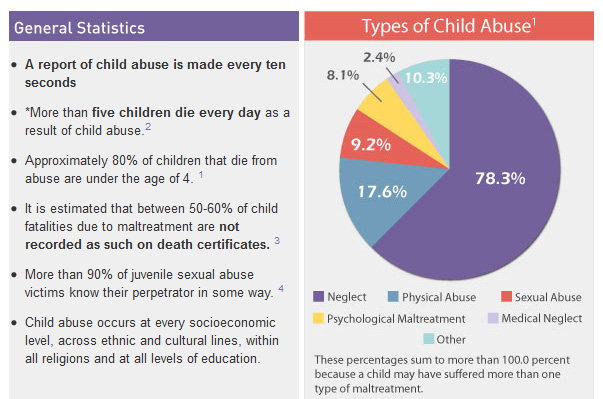 <source>
In a bunch of routine emails from our realtor with information on the area, local schools, shopping, and resources, there was a link to the Colorado Sex Offender database. I could've ignored it. I could've let it get lost in the pile of information thrown at me.  But I didn't.  I looked.
And my mountain dream home quickly turned into a nightmare.
I found out that there was a child sexual predator practically living next door (at the end of the same cul-de-sac)... who would be able to watch our comings and goings, see Dear Hubby leave for work, watch Babycakes and I playing in our yard, and essentially "know us in some way."  Upon further investigation, I found out this person has multiple arrests and felony charges for child prostitution, soliciting, and sexual assaults on a child...both repetitive and escalating.  This is not something to be blissfully unaware of. This is someone to beware of.  Yes, some registered sex offenders are 18 year old males who have naked pics of their 17 year old girlfriends or who have peed in public.  But some are actual threats.  It's up to you to do the research.

I urge you to look, and become aware.
Here is a link to the Federal Sex Offender Registry that lists each State's individual website. 
Yes, this is a scary world we live in.
Yes, we can't live in constant fear.
Yes, bad things happen every day that are out of our control.
But, we can take proactive steps to help protect our children:
Check the national database to become aware of any sexual predators who might live near you
Be present with your children as much as possible, both physically and mentally
Teach them about their bodies, what is right and wrong, and how to recognize inappropriate behavior
Reduce one child / one adult situations
Monitor your child's internet use
Read this Guide for Responsible Adults for further ideas
If one child is made safer because of this post, then it was worth writing.  Please share this with friends, neighbors, co-workers, etc... and get the message out.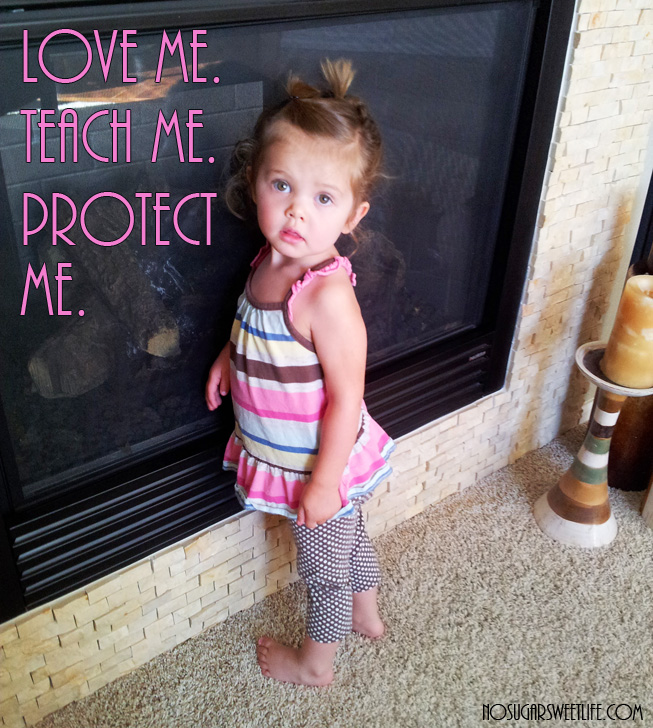 Moving Update:
As I said, I have been through the full gamut of emotions in the last few days- sadness, anger, disappointment, bewilderment, thankfulness, and a huge sigh of relief all squished into one.  I have been hugging Babycakes a lot tighter, that's for sure.  I am thankful for God's leading in our lives, His perfect timing, His prompting, and His protection.  As for moving, we still have to be out of our current house in 14 days.  We'll be moving into our inlaws' rental house (without them) in the interim until we can find our actual mountain dream home.