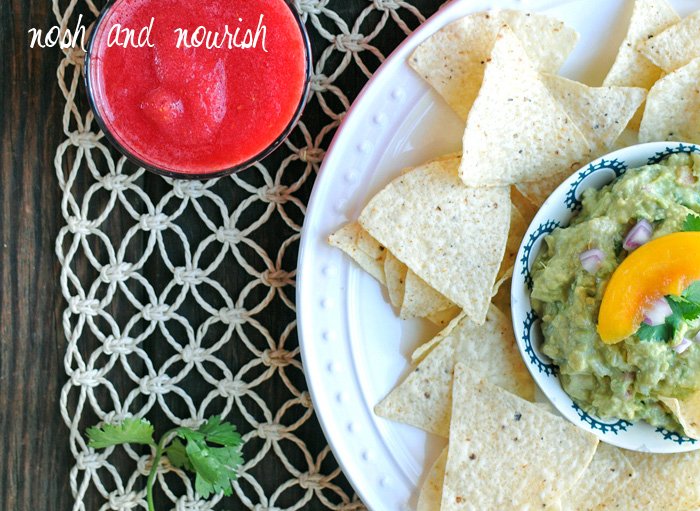 Those of you who know me personally, know that I am not much for getting dolled up for a night around the town. UGH. Even in my 20s, so not my thing!! I would so much rather be enjoying the company of my girlfriends in the comfort of my own home, in jeans (albeit with makeup), chatting and laughing, and enjoying homemade food and drinks. Maybe because I like showing off my fabulous kitchen creations to someone other than Dear Hubby, lol?! 
My list of Girls' Night In essentials includes:
margaritas
peach guacamole, lots of it
did I mention chips?
country music, loud
lots of laughing
refills on the margaritas
some sort of chocolate
Introducing Raspberry Lime Margaritas:
Such a fun summer-y drink!! These margaritas are set apart from the rest because of the Trop50 Raspberry Acai juice that gives it a nice sweetness (but with less sugar!), the frozen raspberries that supplement the ice to give it a richer flavor, and the key lime juice whose tartness perfectly balances the tequila.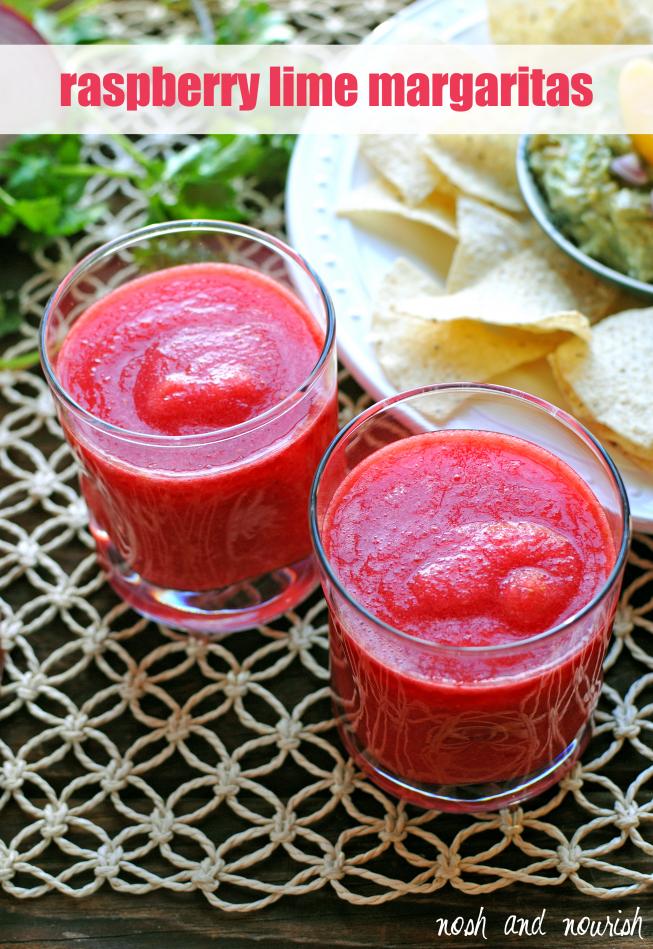 You will want to have more than one. But that's ok, because you're staying IN.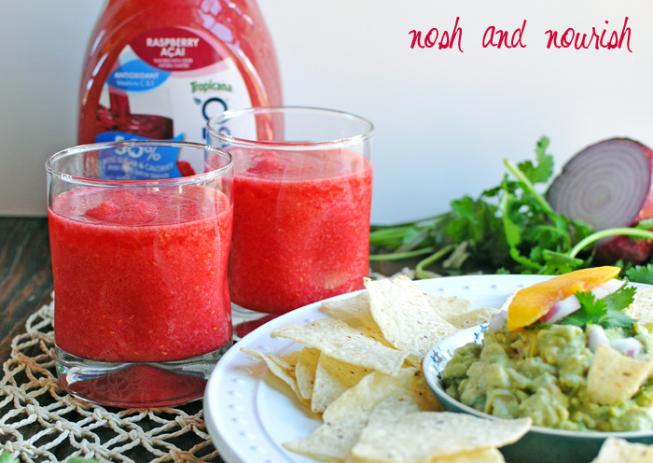 So all that's left, is to check your calendar and invite a few friends over!

Disclosure: Compensation was provided by Trop50 via Glam Media. The opinions expressed herein are mine and are not indicative of the opinions or positions of Trop50.
Raspberry Lime Margaritas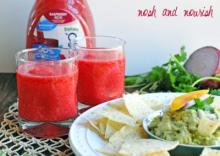 Description
Raspberry Lime Margaritas // via Nosh and Nourish #GirlsNightIn
Ingredients
2⁄3 cups tequila (I used Cuervo Especial Gold)
2⁄3 cups Key Lime Juice (I used Nellie & Joe's)
1 1⁄2 cup Trop50 Raspberry Acai Juice
1 1⁄2 cup Frozen Raspberries
Instructions
Combine all ingredients in a large blender.
Blend until smooth.
Serve in a salt-rimmed glass (optional).
Yields 4 Margaritas