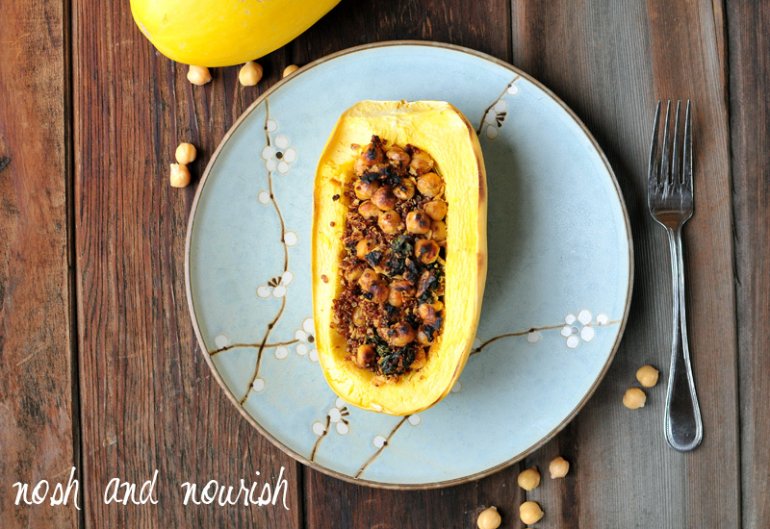 We had some new friends (Babycakes' best friend from school and her family) over this weekend, so it's been a whirlwind of house-cleaning, organizing, and meal-planning. I found out at the last minute that they are vegetarians, so I went through all of my vegetarian recipes in my mind and decided on: Black Bean Quinoa Burgers with carrot and sweet potato fries.  Zuppa Toscana was a close second, but we've been having a lot of soup recently like this one, and this one, and this one. I could've made this new stuffed squash too -- but I figured the kiddos would like the burger/fries combo better :)
Introducing Stuffed Spaghetti Squash:
This meal really has all my favorite things in it -- spinach, garlic, chickpeas, and quinoa. All stuffed into a bright, vitamin-packed spaghetti squash :)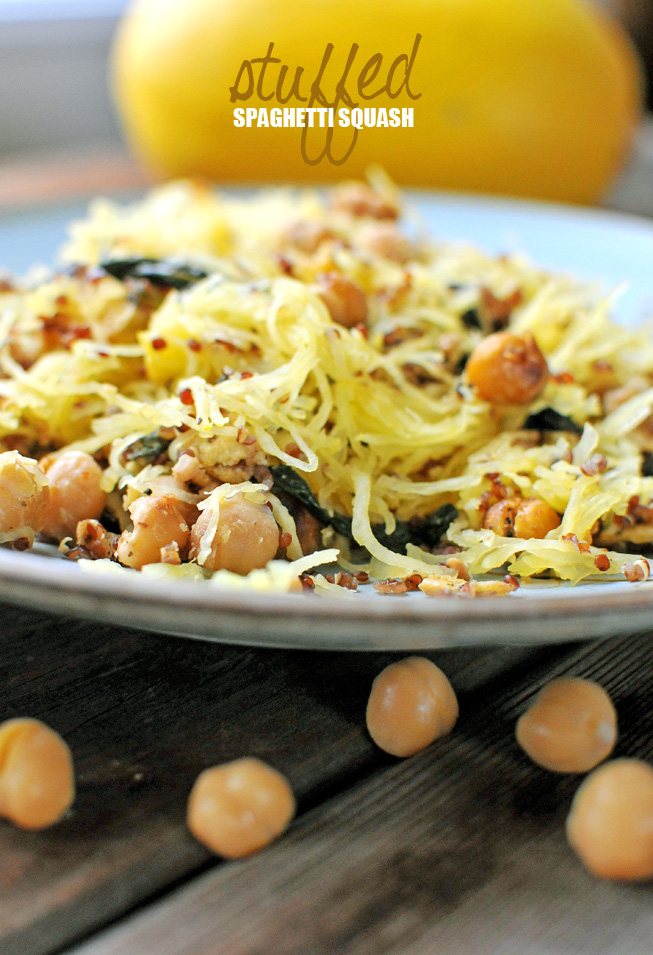 What I love about this particular way to prepare spaghetti squash, as opposed to the normal way I do it (drowned in tomato sauce) is that it's flavorful without being too saucy/wet.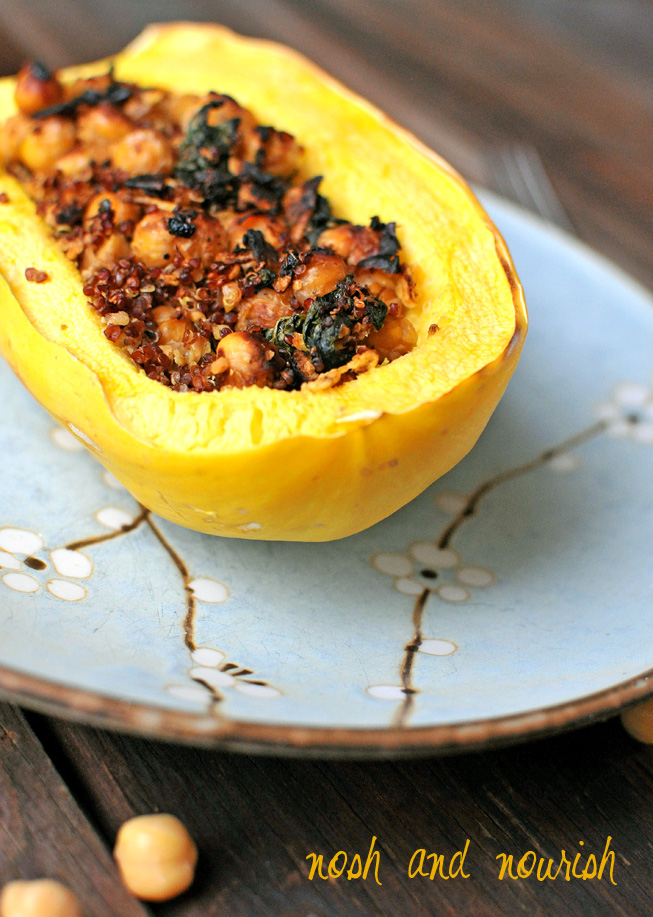 This is a great weeknight meal when you're craving something hearty, filling, protein-packed, and uber nourishing!!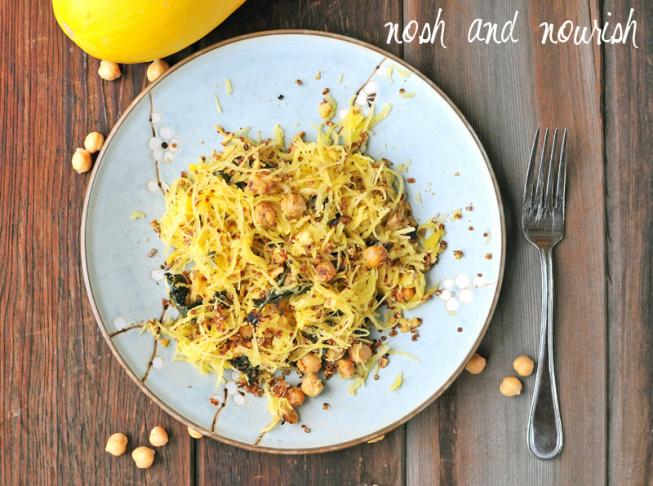 Question:
What meal do you serve when you have vegetarians over to your house?
Stuffed Spaghetti Squash
Description
Quinoa, Spinach, & Chickpea Stuffed Spaghetti Squash
Ingredients
1 Spaghetti Squash (halved & seeds removed)
1 teaspoon Montreal Chicken Seasoning
1 tablespoon Minced Garlic
1⁄2 tablespoon Apple Cider Vinegar
1⁄2 cup Udi's Ancient Grains Jalepeno Cheddar Crisps (crumbled, optional)
Instructions
Cook your spaghetti squash -- either in the microwave (cut in half, face down, in one inch of water, microwave on high for 10 minutes)... or in the oven (cut in half, face up, bake at 400 degrees for 45 min).
In a medium skillet, saute everything else for approximately 10 minutes or until lightly browned. 
Fill the spaghetti squash halves with the sauteed mixture, and bake at 400 degrees for an additional 10 minutes. 
Serve with sprinkled goat cheese (optional).
Yields 2 Servings