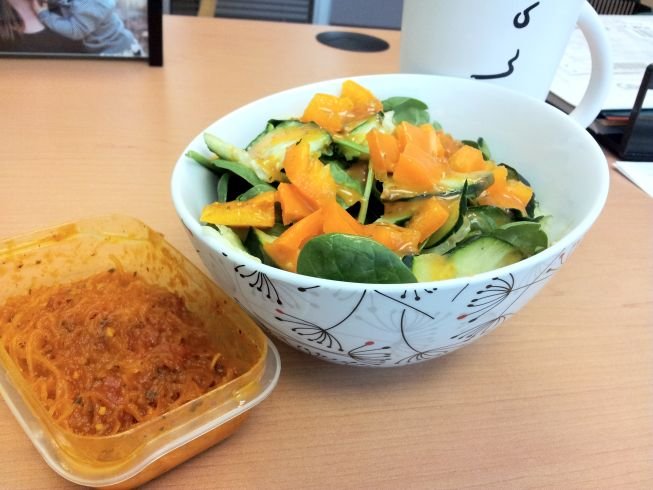 How's everybody doing this fine Thursday morning?  Me? I'm in a good mood, silly even, thanks for asking :)  (Babycakes' new favorite word is "silly"... accompanied by lots of giggling).  Reboot Day 3 went much better.  I was peppier, more energetic, happier, and most importantly: headache-free.  YAY!!!  Someone asked me yesterday where I get all my salad recipes.  She was looking for a resource, a place to go... I told her I make them up as I go along!  To which she responded - "well, I better start writing them down!!"  Soooooo, though so easy it's almost silly :), below are a few of my salad recipes and of course the Spaghetti Squash Spaghetti which was yesterday's dinner.
Reboot Salad #1:
Ingredients:
Baby Spinach
1/2 an Orange bell pepper, diced
1/3 cup Sweet kernel corn
1/4 cup refried black beans
1Tbsp roasted red pepper vinegarette

Reboot Salad #2:
Ingredients:
Baby Spinach
1 small avocado, sliced
10 grape tomatoes
1/4 cup refried black beans
1/4 cup salsa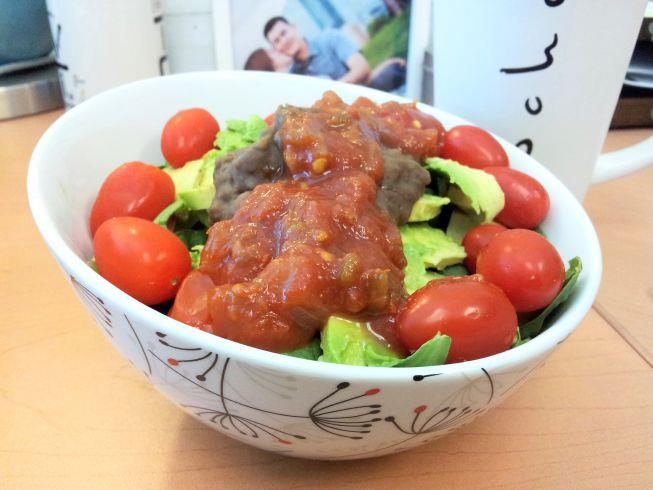 Now, the important question:  Have you ever eaten spaghetti squash?  If not, you MUST try it!!  It tastes great, but is sooooooooooooooooo weird how it so closely resembles spaghetti!  What a strange amazing vegetable :)
How to cook a Spaghetti Squash:
First, cut it in half (carefully).  It's really hard, so you have to kindof poke/puncture it first, then try to cut.  Then, scoop out the seeds (sort of like a pumpkin).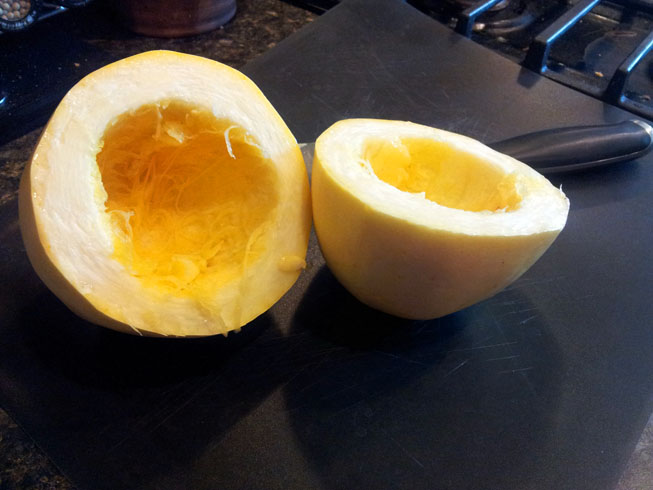 Then, because I'm usually too busy to bake it for an hour*, I use the microwave.  Get an 8 x 8 baking dish, and fill it with about an inch of water.  Place the spaghetti squash halves face down in the water.  Microwave on high for 10 minutes.  (*If you DO have more time, bake it on a baking sheet at 350 for one hour, cut sides facing up).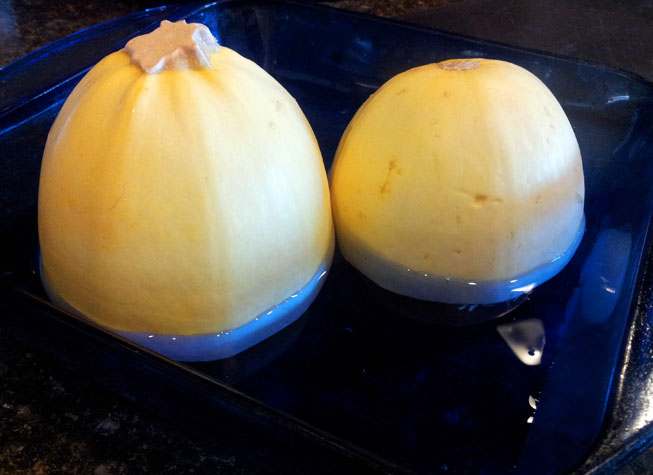 Carefully remove the pan from the microwave (it will be hot!).  Then, I wear an oven mitt and grab one of the halves.  Take a fork and simply "pull" the squash away from the outer skin.  It peels off in little strings that look JUST LIKE spaghetti :)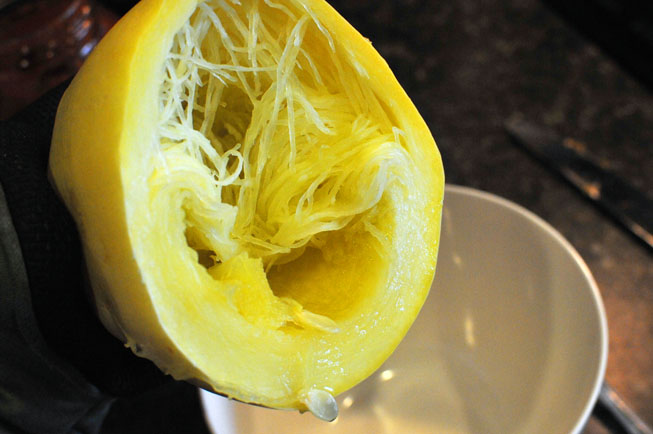 Top with your favorite marinara and basil, and you have a delicious and HEALTHY alternative to pasta.  Mmmmmmmmmmm!!!
Voila, Spaghetti Squash Spaghetti: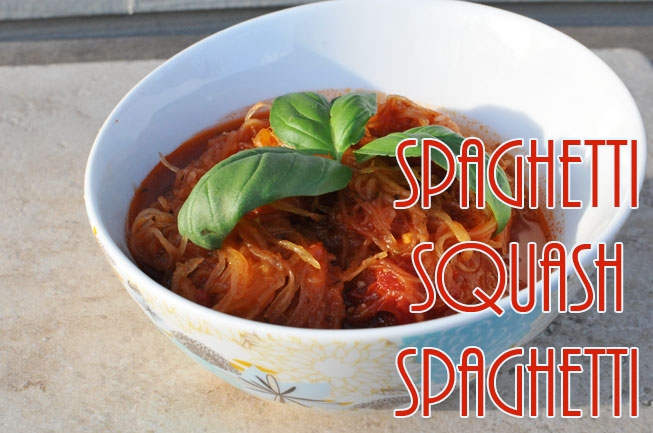 Babycakes DEVOURS this meal, which makes me sooooooooo happy :)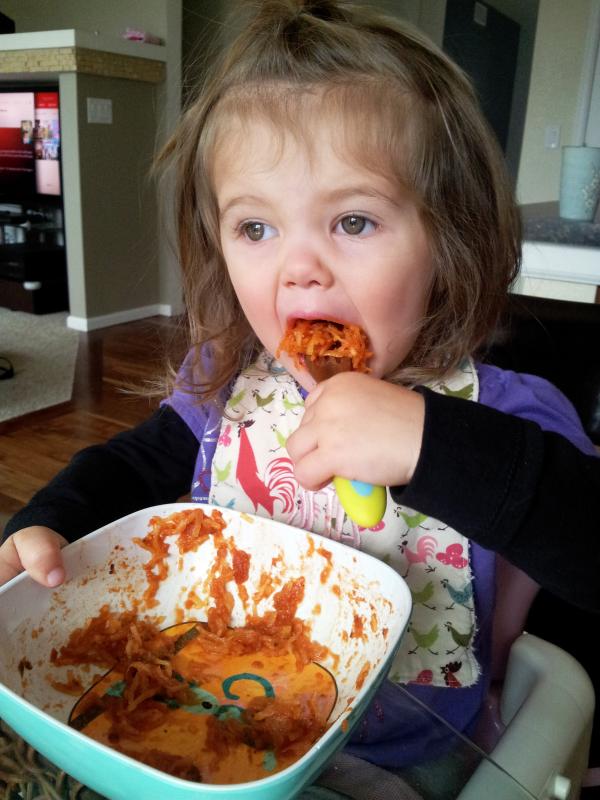 Questions:
Have you ever eaten spaghetti squash? What'd you think?!?
Do you like homemade salads?  (I usually don't but am learning!)