This patriotic pizza is super cute, loved by all, completely gluten-free thanks to the Udi's Gluten Free thin crust, and so easy to make. It's perfect for Memorial Day, the 4th of July, or let's be honest... any weekend this summer! 
Red, white, & blue ---- stars and stripes ---- cheese, veggies, and fruit ----  we've got it all in this cute meal.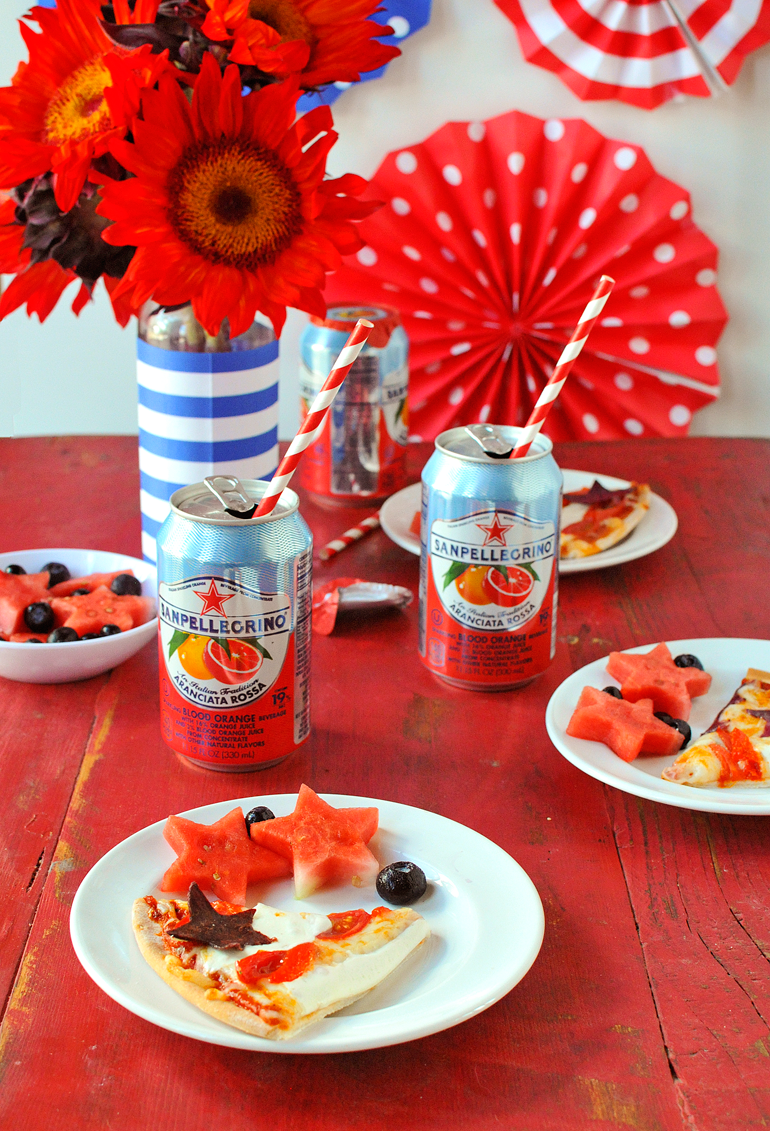 I texted my dad awhile ago and told him I was making this patriotic pizza. His reply? "Pleeeeeeeeeease tell me there aren't blueberries involved!!!!!!!!!!!!"  (Can you tell he really likes exclamation points?!) LOL. Luckily for him (and for you), I opted for organic purple sweet potatoes that bake up to a nice dark blue color instead of blueberries.  Though, on a dessert pizza, they'd be perfect!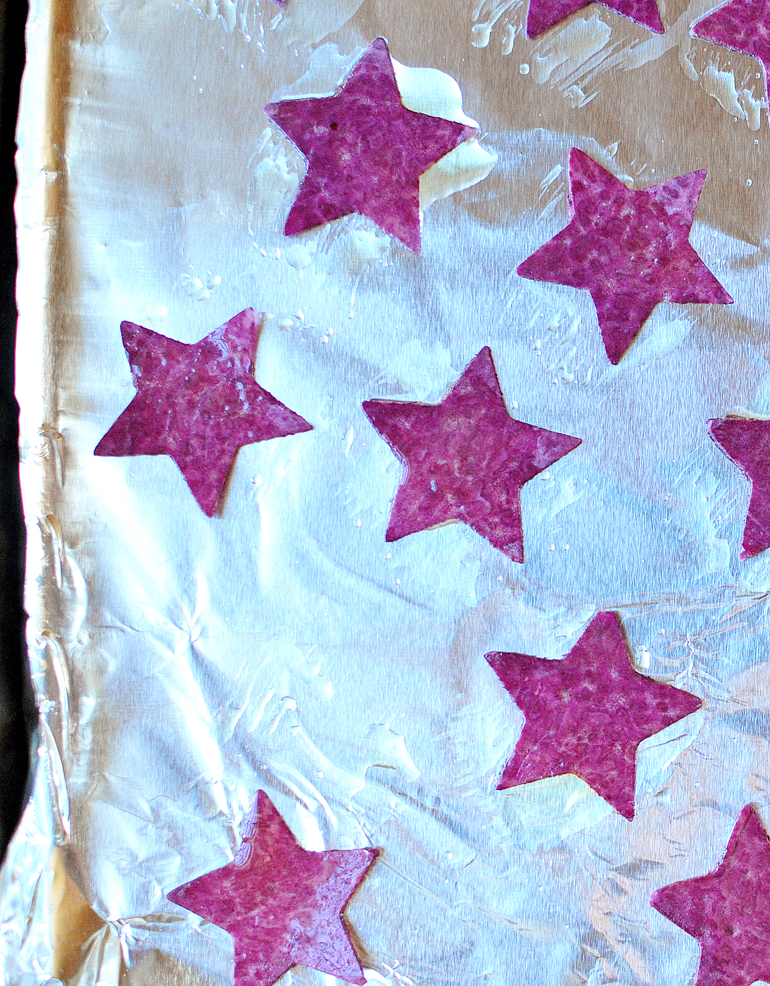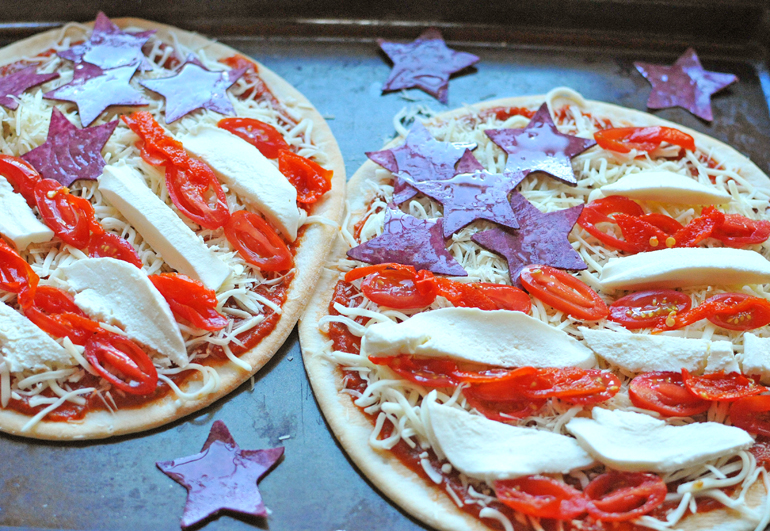 If you eat gluten-free yourself or have family and friends that do, this is a great way to make a meal that everyone can safely eat --- and love.
Not one person who devoured this pizza knew that it was gluten-free (until I told them!)... this thin crust has the perfect consistency and crunch. And it holds together perfectly. As far as gluten-free items go, these Udi's pizza crusts (and their tortillas) get an A++ in my book! I also love that it comes with two smaller crusts, so that you can put different toppings on if you want. Or you can use one and freeze the other. So many options!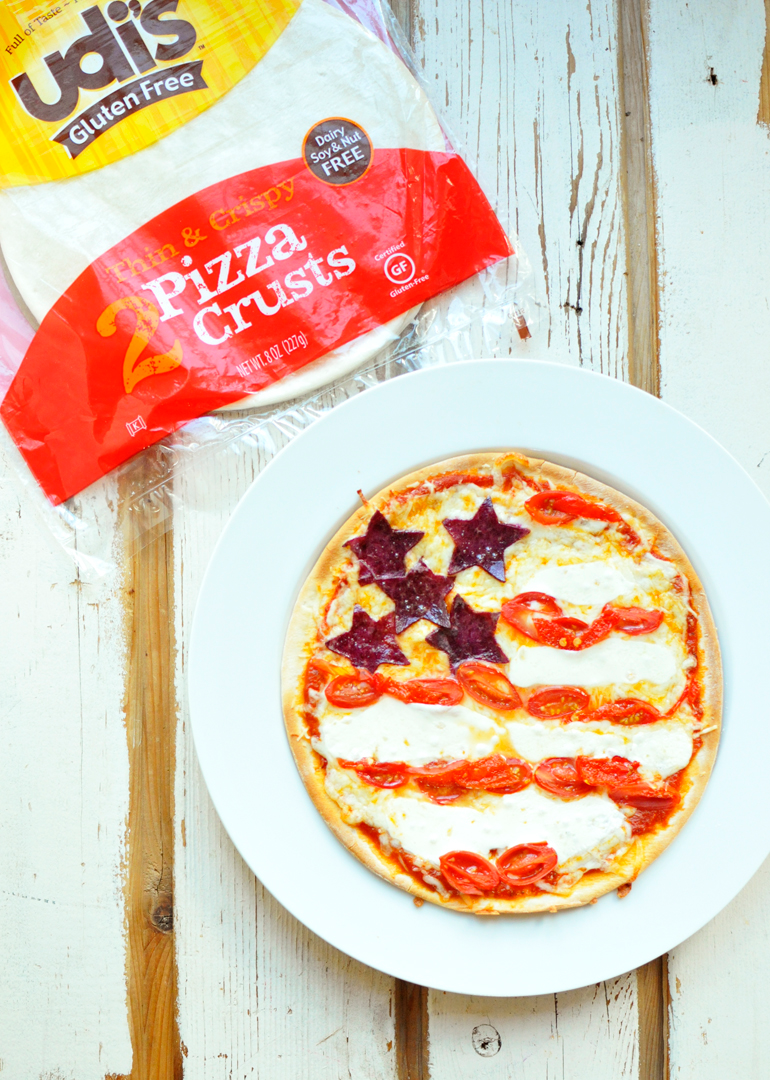 This patriotic pizza is:
so easy to put together
super summery
festive
delish
vegetarian
gluten-free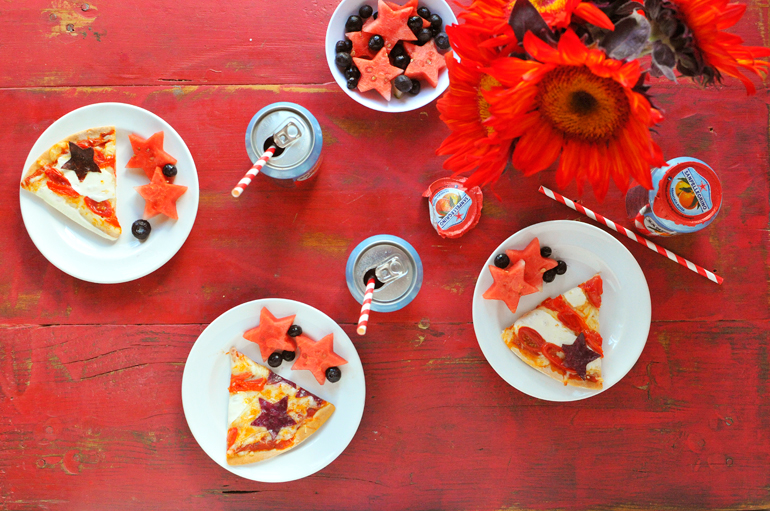 What are you planning on making for the Memorial Day weekend?
Burgers?
Brats?
BBQ Chicken?
When burgers and brats (and the associated buns) are often off-limits for those who can't have gluten, this patriotic pizza is the perfect alternative!
And kids love it!
And so do grown-ups. 
And it's just more fun to eat watermelon when it's star-shaped. Am I right?!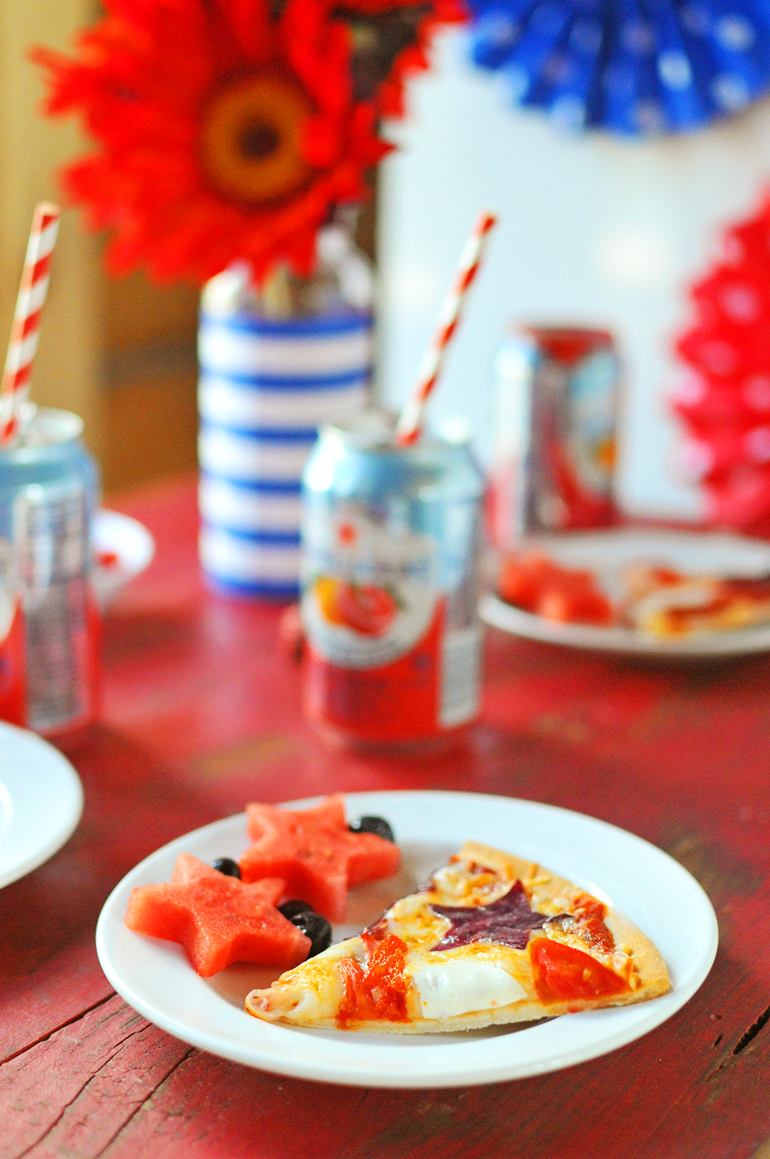 Learn more about living gluten free! Visit http://udisglutenfree.com/community 
This is a sponsored conversation written by me on behalf of Udi's Gluten Free. The opinions, recipe, beautiful food photography, and text are all mine.
Patriotic Pizza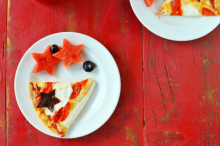 Description
Patriotic Pizza --- perfect for Memorial Day or the 4th of July!
Ingredients
2 Udi's Gluten-free Pizza Crusts
1⁄2 cup Pizza Sauce (I like Muir Glen or Classico)
1 cup shredded mozzarella cheese
1⁄2 cup Shredded Parmesan Cheese
6 Grape Tomatoes (sliced)
3 peppadew peppers (sliced)
4 ounces fresh mozzarella cheese (sliced and cut into thin strips)
1⁄2 a purple sweet potato (sliced thinly with a mandolin and then cut into star shapes)
Instructions
Preheat oven to 375 degrees.
The pizza crusts come frozen, so I let mine sit out at room temperature for about 10 minutes to thaw, and then made the pizza. 
To make the pizza, place the two crusts on a large baking sheet. Then, spoon on the pizza sauce. 
Top with a thin layer of shredded mozzarella cheese.
To make it look like a flag, arrange the small purple sweet potato stars in the top left corner. Then, create stripes by laying out the tomatoes and peppadews in a line. Then, fresh mozzerella in a line. Repeat until pizza is covered. 
Bake for 10 - 15 minutes, until cheese is melted and lightly browned. 
Cut into slices and serve with watermelon stars and blueberries (optional).
Yields 4 Servings