Can I just tell you that we are REALLY enjoying mountain living this summer? I know, I know...the winters are worse; but in a way they weren't. The roads were better maintained, the traffic was less dense, and my schedule was more flexible on those really snowy days. Anyways, who wants to think about or much less talk about winter right now?!?! Not me! Summer is winding down with the start of school tomorrow, but the weather is still amazingly warm. We have finally been taking advantage of where we live -- hiking, fishing, berry-picking, wildflower picking, and being outside for hours daily.  It's no longer an ordeal to escape TO the mountains, because we are IN the mountains!
Introducing Gluten-free Blueberry Muffins:
I did stay inside long enough to bake up these beauties, though...featuring Noosa's Blueberry Yoghurt. If you don't remember my first Noosa post, let me just remind you: it is decadently creamy, flavorful, and smooth.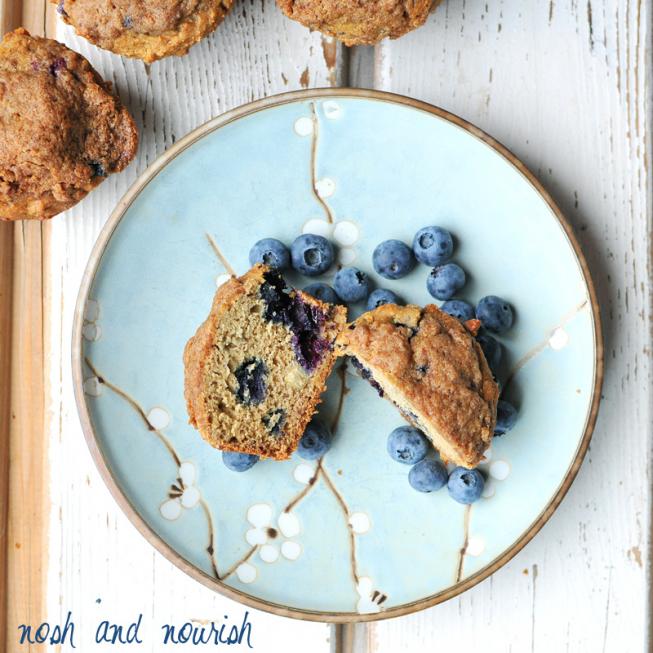 After the super successful Gluten-free Spice Muffins I made last week, I thought I'd give the more traditional blueberry version a try...with nourishing add-ins, of course.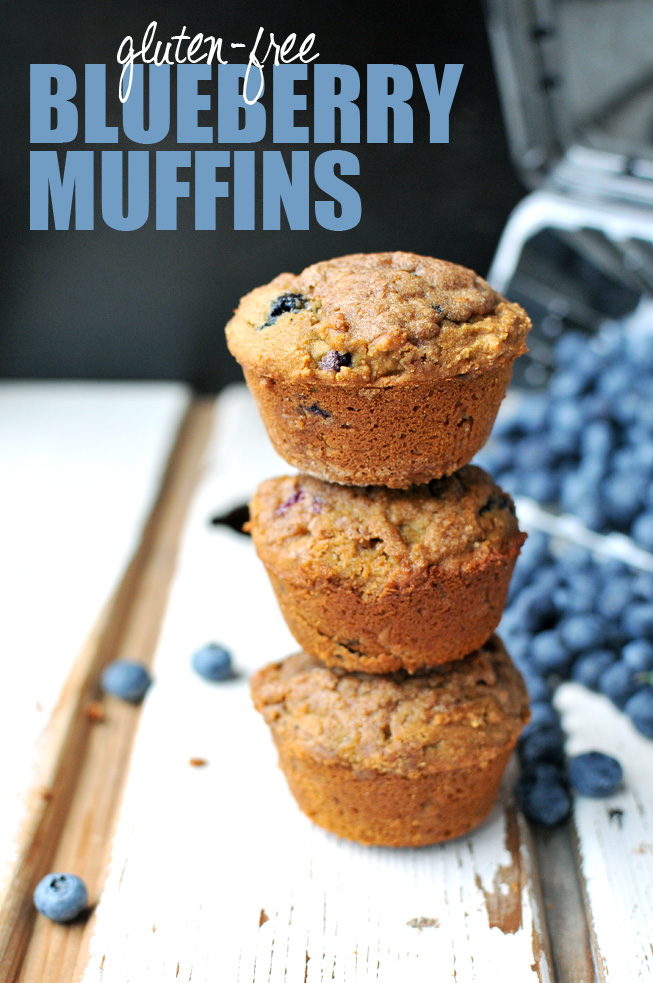 Fluffy, moist, sweet...and sooooooooo much better for you than what comes from a box.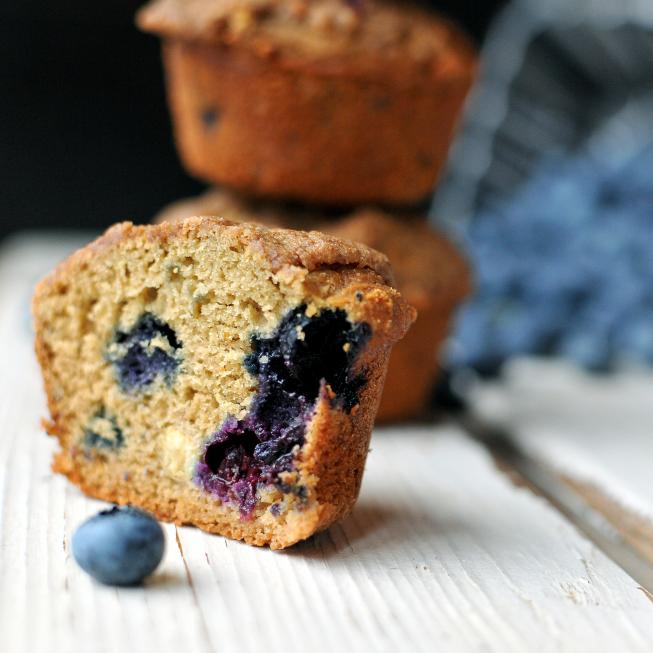 Speaking of mountain living, this majestic buck joined us for breakfast a few days ago. While we munched on gluten-free blueberry muffins, he chomped on weeds :) #invelvet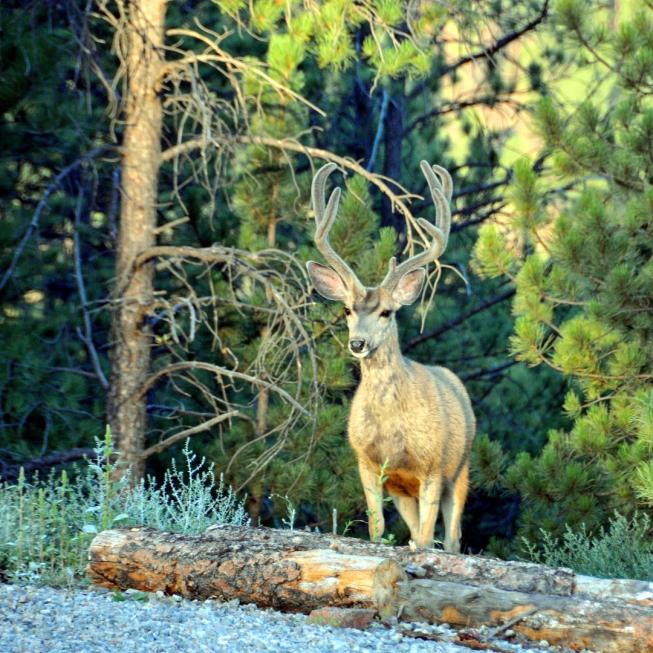 After last week's hike, Babycakes' legs were tired. So I carried her this time.  #ilovethatsweetface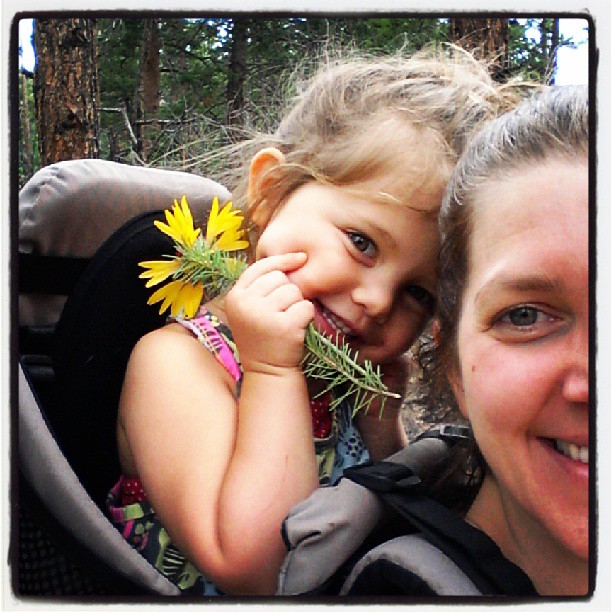 Whilst hiking, we stumbled upon tons of raspberry bushes -- all with ripe berries. After eating more than we could count, we gathered a bunch to bring home.  I'm planning on making a sweet raspberry drizzle to go over vanilla ice cream. #yum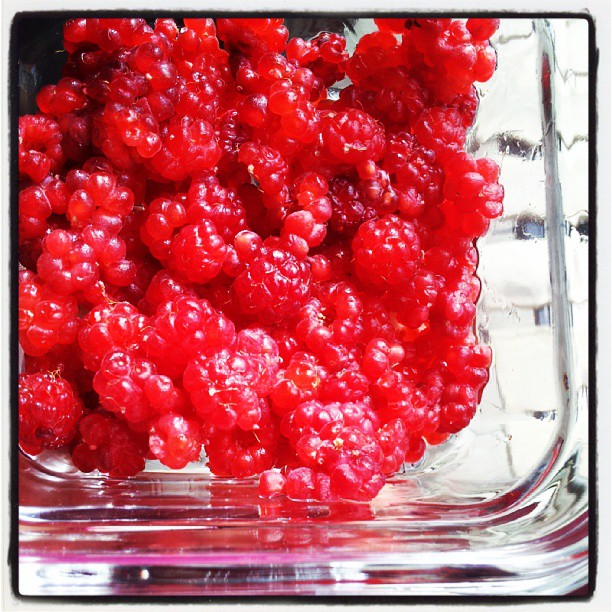 Dear Hubby and I also celebrated our 9th wedding anniversary... Awww, we're so cute. And in love.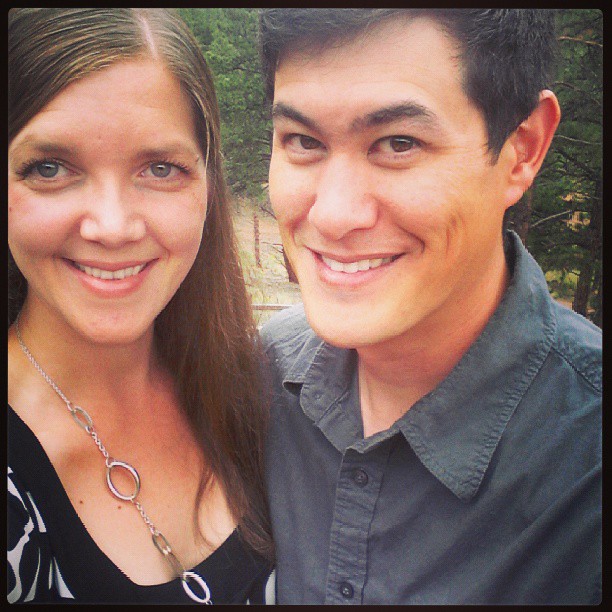 Giveaway time. The giveaway is now closed.
Up for grabs: THREE readers will win free Noosa yogurt (in the form of coupons so you can pick your own flavors!!)

To Enter:
Leave me a comment below with your absolute favorite muffin to eat.  
Bonus Entries:

1) (optional) Leave me an addtional comment below after you're Tweeted the following: 
@noshandnourish is giving away FREE @NoosaYoghurt on the blog + a recipe for #glutenfree Blueberry Muffins! #giveaway http://bit.ly/17gINV0
2) (optional) Leave me an additional comment below after you've shared a link to this page (http://bit.ly/17gINV0) on Facebook.
The winners will be chosen on Sunday night, Sept 1st at 8PM MST, and announced in the following Monday's Blogpost. The winner must be in the U.S.
Disclaimer: because I have to make SURE you know this... I received some Noosa Yoghurt flavors to taste/review for free.  These thoughts and opinions are strictly my own, and I was not compensated for this post.
Gluten-free Blueberry Muffins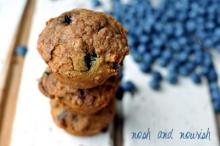 Description
Gluten-free Blueberry Muffins // @noshandnourish
Ingredients
2⁄3 cups Chickpeas (mashed)
1⁄4 cup Vanilla Almond Milk
1⁄2 cup Blueberry Yogurt (I used Noosa)
2 cups Brown Rice Flour (or sub other kind of flour)
2 tablespoons Brown Rice Flour (for the crumble topping)
2 tablespoons Butter (for the crumble topping)
2 tablespoons Coconut Sugar (for the crumble topping)
Instructions
Preheat oven to 375 degrees.
Mash chickpeas (I microwaved my chickpeas for 1 min to soften them before mashing).
Add in all remaining muffin ingredients: almond milk, yogurt, honey, vanilla, coconut sugar, egg whites, flour, baking powder, & baking soda. Mix thoroughly.
Fold in blueberries gently.
Spray a muffin tin with non-stick spray, or use butter/flour to coat the insides.
Pour batter evenly into the muffin tin (mine made 10 muffins).
Mix together the crumble toppings: butter, coconut sugar, and brown rice flour.
Press a small spoonful of crumble onto each muffin.
Bake for 25 minutes, or until cooked through.
Remove from oven and let cool for ~5 minutes before devouring.
Yields 10 Muffins