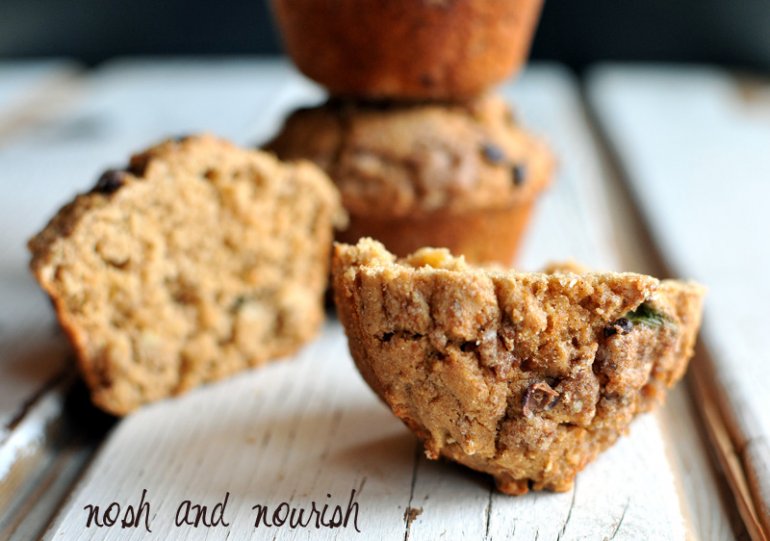 Let's start with this...I am not gluten-free. I have never been gluten-free.  I don't intend to become gluten-free. I honestly didn't know much about gluten-free and was afraid to post about it for fear that I would claim some recipe was gluten-free when it was not. But really, it's not that scary. And from the sounds of it, from the answers/responses I received on my Facebook page, many of you would appreciate and like to see some gluten-free recipes here on my blog-- either for yourself or your family members.  Soooooooo, naturally, I went out and bought some brown rice flour to experiment with. 
Introducing Gluten-free Spice Muffins:
I once bought some almond flour to use for baking, and everything I made was a miserable FAIL.  Thankfully this brown rice flour was an entirely different story.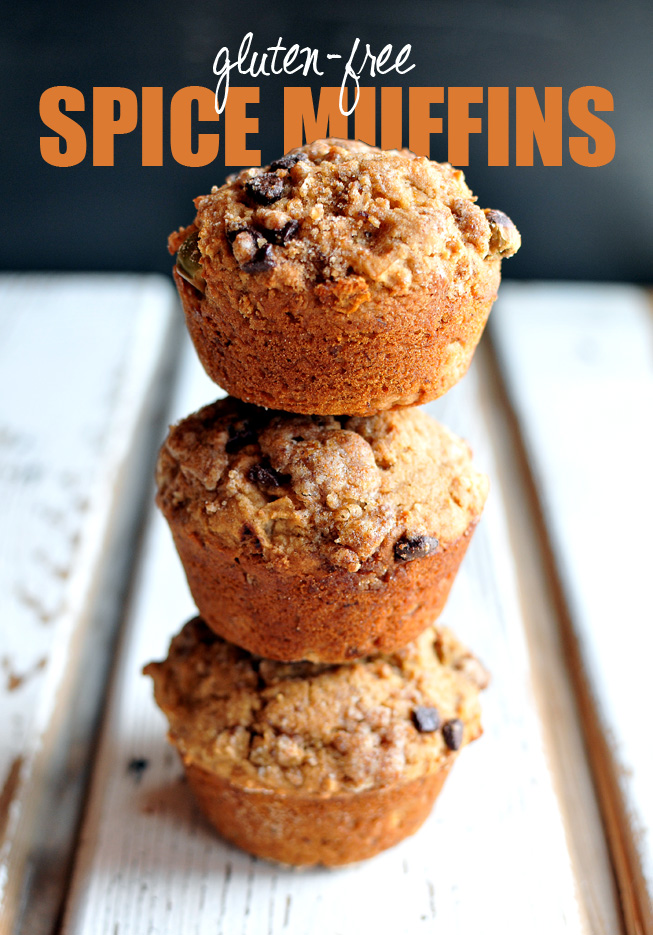 Either it bakes up differently than almond flour, or I'm just a better baker in general at this point in my life, or some combination of the two. Either way, I couldn't be more ecstatic about how they turned out!! Each one is light & fluffy, but not crumbly... a perfect muffin.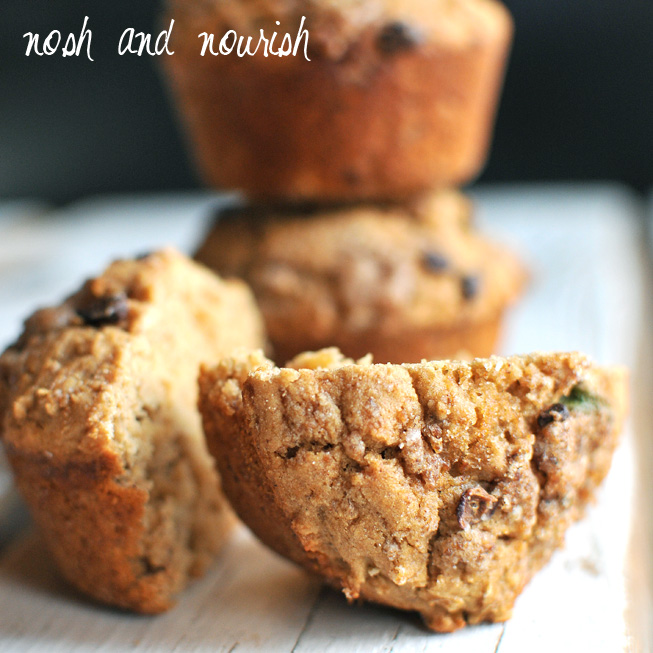 And let's just talk about the streusel topping shall we?! I went light on it, because of its ingredients, but it was the perfect little sweet crunch to top off these lovely muffins. Just combine butter, coconut sugar, dark chocolate, pistachios, and additional brown rice flour...and voila, fancy (and beautiful) muffins!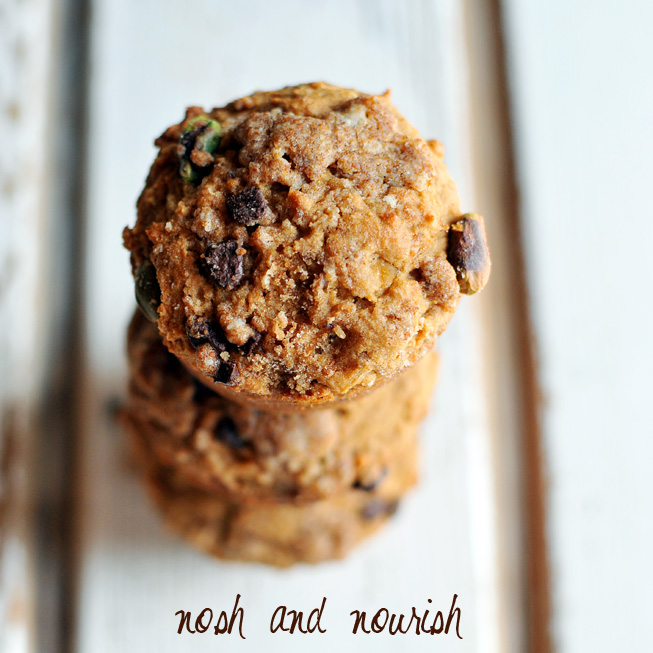 Speaking of fancy and beautiful... just kidding! Here's a #selfie I took of me and Babycakes on our weekend hiking adventure. We were both covered in sunscreen, bug repellent, berry juice, and dirt... but still looked pretty darn cute, if I do say so myself.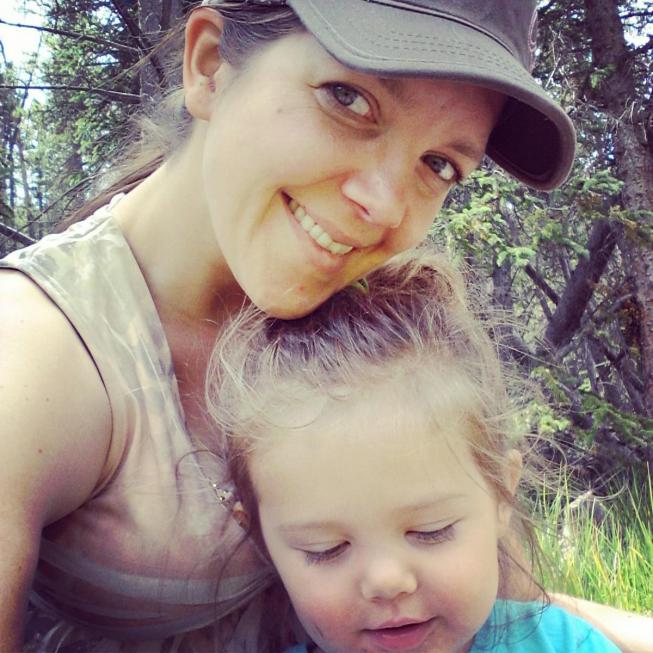 We found, picked, and devoured tons of wild raspberries & strawberries -- out in the forest!!  #sweet fun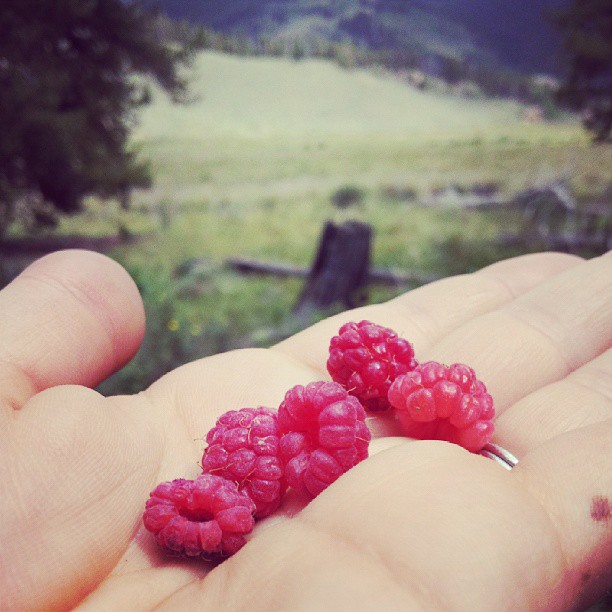 Here's a cute pic at the beginning of our hike...just look at those smiles!! Babycakes hiked the first 1.5 miles on her own two little feet. Honestly, I was shocked at how far she went -- happily and steadily. #soproud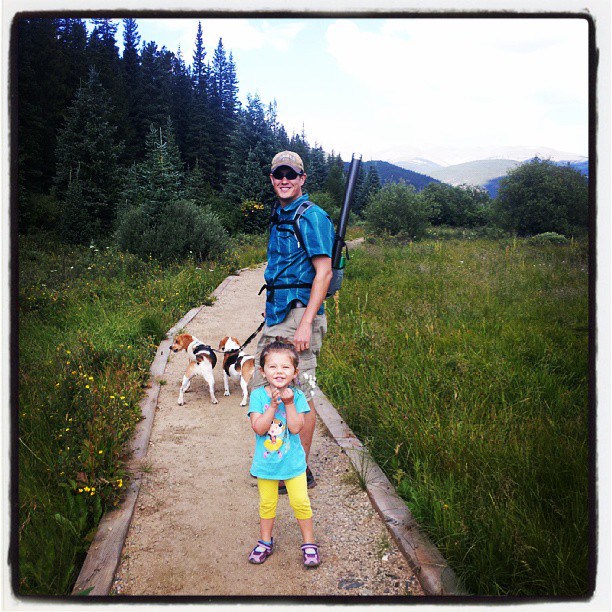 Questions:
Are you gluten-free?
Would you like me to post more gluten-free recipes?
Gluten-free Spice Muffins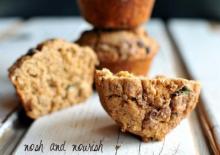 Description
Gluten-free Spice Muffins w/a dark chocolate streusel topping // @noshandnourish
Ingredients
1⁄2 cup Chickpeas (mashed)
1⁄2 cup Peach Greek Yogurt (I used Chobani "Flip")
2 cups Brown Rice Flour (or sub your favorite flour)
Toppings from Flip (1 tbsp dark chocolate chips + 1/2 tbsp pistachios)
1 tablespoon Butter (melted - for streusel)
1 tablespoon Coconut Sugar (for streusel)
1 tablespoon Brown Rice Flour (for streusel)
Instructions
Preheat oven to 375 degrees.
Mash banana and chickpeas (I microwaved my chickpeas for 1 min to soften them before mashing).
Add in remaining muffin ingredients: yogurt, vanilla, coconut sugar, honey, egg whites, cinnamon, flour, baking powder, & baking soda. Mix thoroughly.
Spray a muffin tin with non-stick spray, or use butter/flour to coat the insides.
Pour batter evenly into the muffin tin (mine made 10 muffins).
Mix together the streusel toppings (double if you want a lot of streusel on each muffin): Toppings from "Flip", 1 tbsp butter, 1 tbsp coconut sugar, 1 tbsp brown rice flour.
Press a small spoonful of streusel onto each muffin.
Bake for 20 minutes.
Remove from oven and let cool for ~5 minutes before devouring.
Yields 10 Muffins