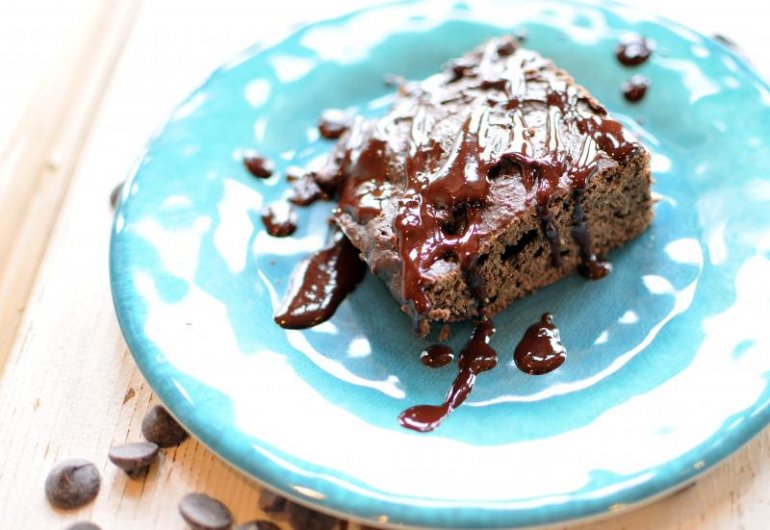 It all started with my recent recipe success - making the absolute best (& healthiest) Key Lime Pie, which happens to be Dear Hubby's favorite dessert.  If I could create an almost identical taste and experience to an all-time favorite, but with 70% less sugar using banana and squash puree & greek yogurt, then I could do anything! And, for the first time since I started blogging (over a year ago) Dear Hubby put in a recipe request this past weekend. All else was stalled until I perfected the "chocolate torte"...for my love. ♥  It was a sacrifice, but I made it happen...lol.
My loves:
THE #1 reason we moved to the mountains was so we could go hiking, fly-fishing, and exploring just minutes from our house on a whim...like today's snow hike.  Awwww, they're so cute :)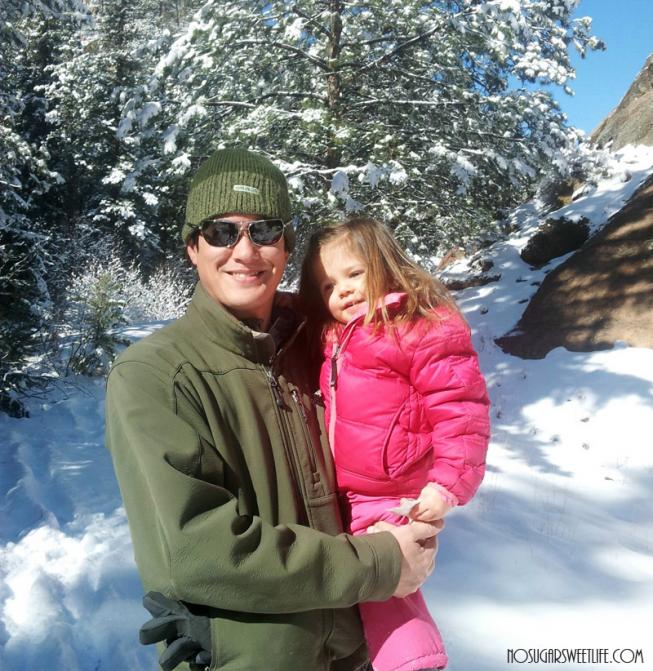 But, back to chocolate...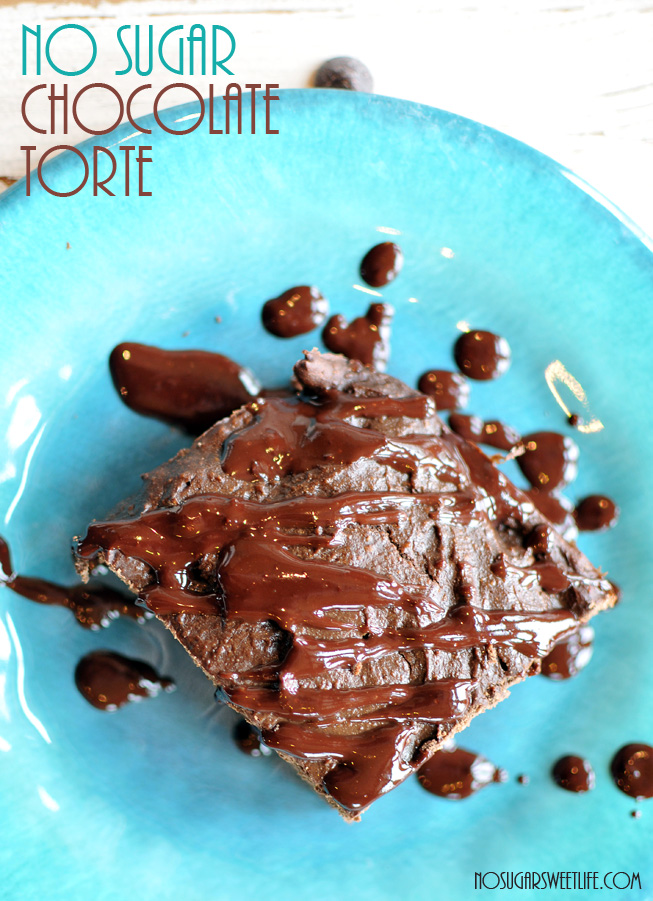 Warm, chocolate decadence, drizzled with a special sauce made of melted dark cocoa chips and almond milk.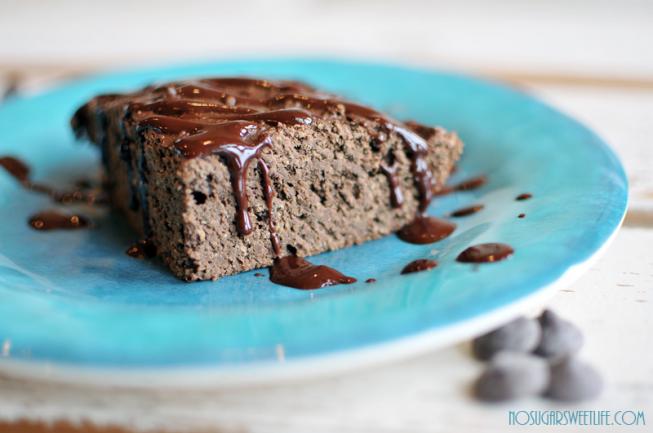 Speaking of almond milk...my lovely fans/readers suggested I make my own in a long discussion on Facebook. So, make my own I shall. I just ordered a "nut milk bag" and a glass storage bottle, and will perfect my method and ingredient combination in the coming week(s) --- and will let you know how it goes :)   Thanks for being awesome and helping me be my best self!
No Sugar Chocolate Torte
Description
No Sugar Chocolate Torte // @noshandnourish
Ingredients
7 tablespoons Unsweetened Cocoa Powder
1 1⁄2 cup Whole Wheat Pastry Flour (or sub half All Purpose, half Whole Wheat)
3 1⁄2 ounces Gerber Organics' Banana/Squash pouch
1 1⁄2 tablespoon Olive Oil
1⁄2 cup Vanilla Almond Milk
2 tablespoons Dark Chocolate chips (for sauce/topping)
2 tablespoons Vanilla Almond Milk (for sauce/topping)
Instructions
Preheat oven to 375 (I use convection).
Mix all ingredients together, except for chocolate chips & addtl 2 tbsp almond milk (that will be used for the sauce/topping).
Bake in a glass 8x8 baking dish for 20 minutes, or until knife comes out clean.
For the sauce, melt 2 tbsp chocolate chips over medium heat, then remove and stir in 2 tbsp almond milk until smooth.
Drizzle over the torte and serve!
Yields 9 Servings