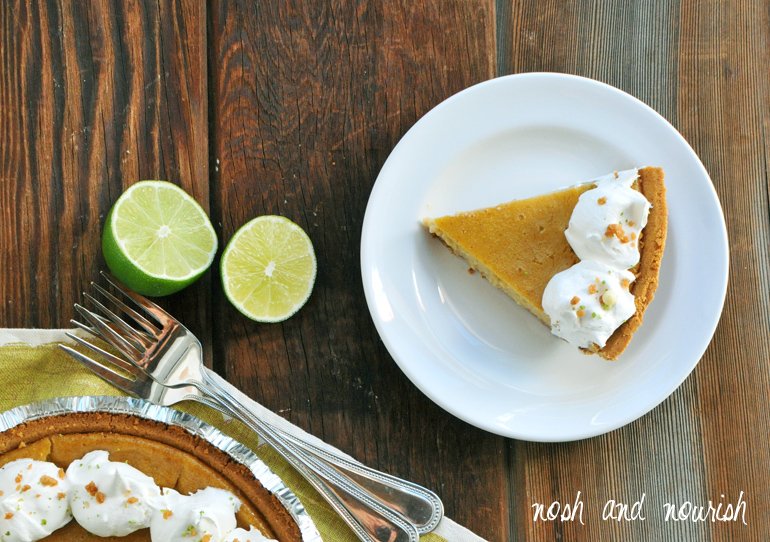 Key lime pie is my hubby's absolute favorite dessert. So, I have been a woman on a mission: to make an even more perfect, low sugar, healthier version of the classic dessert recipe.  Perusing the internet only found me "healthy" versions that subbed in low-fat sweetened condensed milk instead of the full-fat version or used jello and cream cheese.   I knew I could do better. First of all...
I was shocked.
Have you looked at the back of a can of sweetened condensed milk lately? Oh.M.GEE.  22g of sugar, times TEN servings... for a grand total of 220g of sugar just added into the regular key lime pie filling.  And what about the "healthier" low-fat version? Even MORE sugar!!!
Introducing the Absolute Best Key Lime Pie:
This healthier key lime pie happens to have over 70% less sugar per serving than its sweetened condensed cousin. And it has a secret hidden veggie: yellow squash!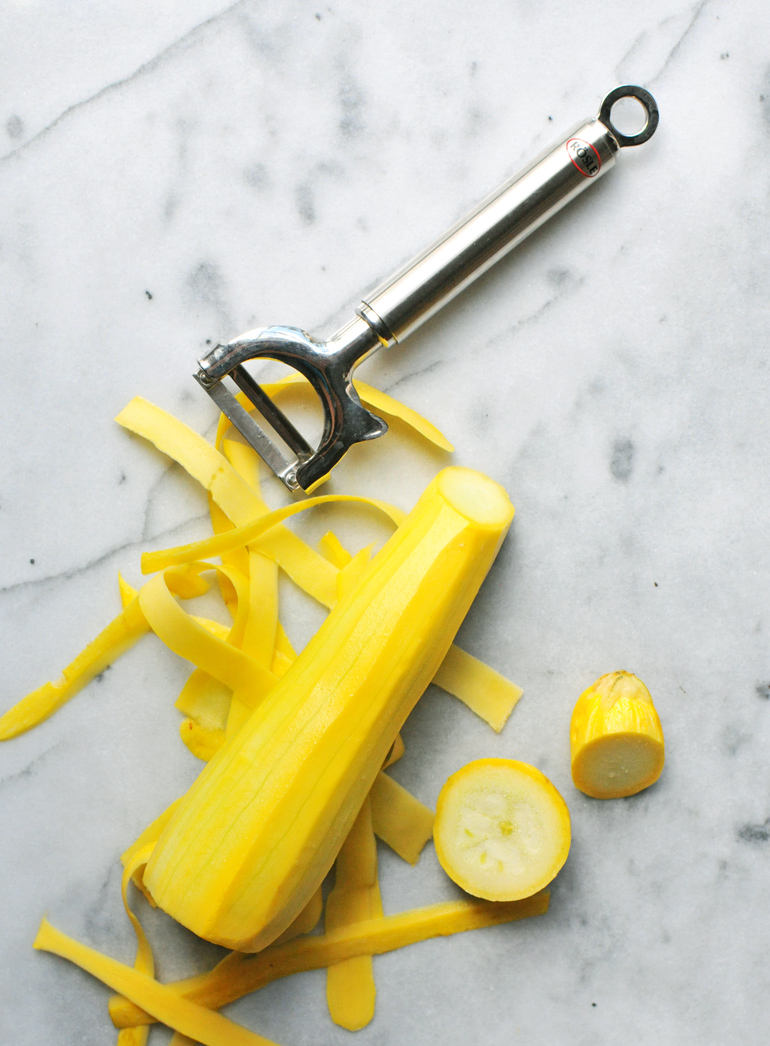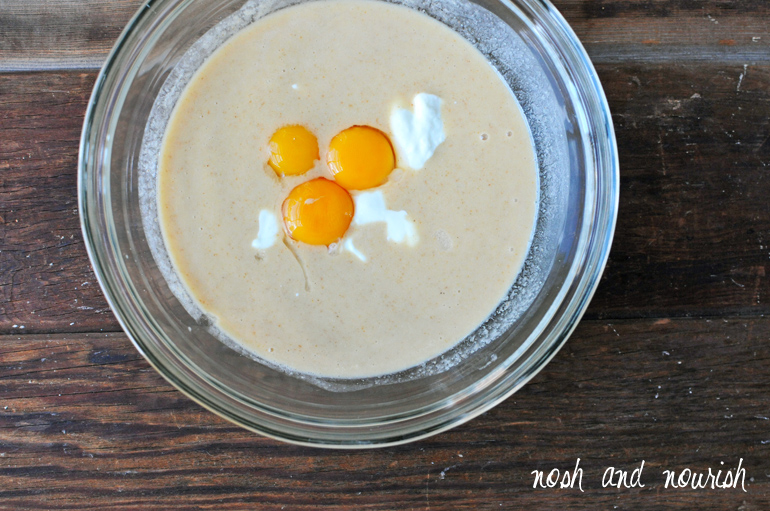 The density and texture were superb. The sour of the key limes was perfectly balanced with the sweetness of the greek yogurt and squash puree. No one will know this pie is healthier for them. I promise.
Key lime pie lovers love this pie.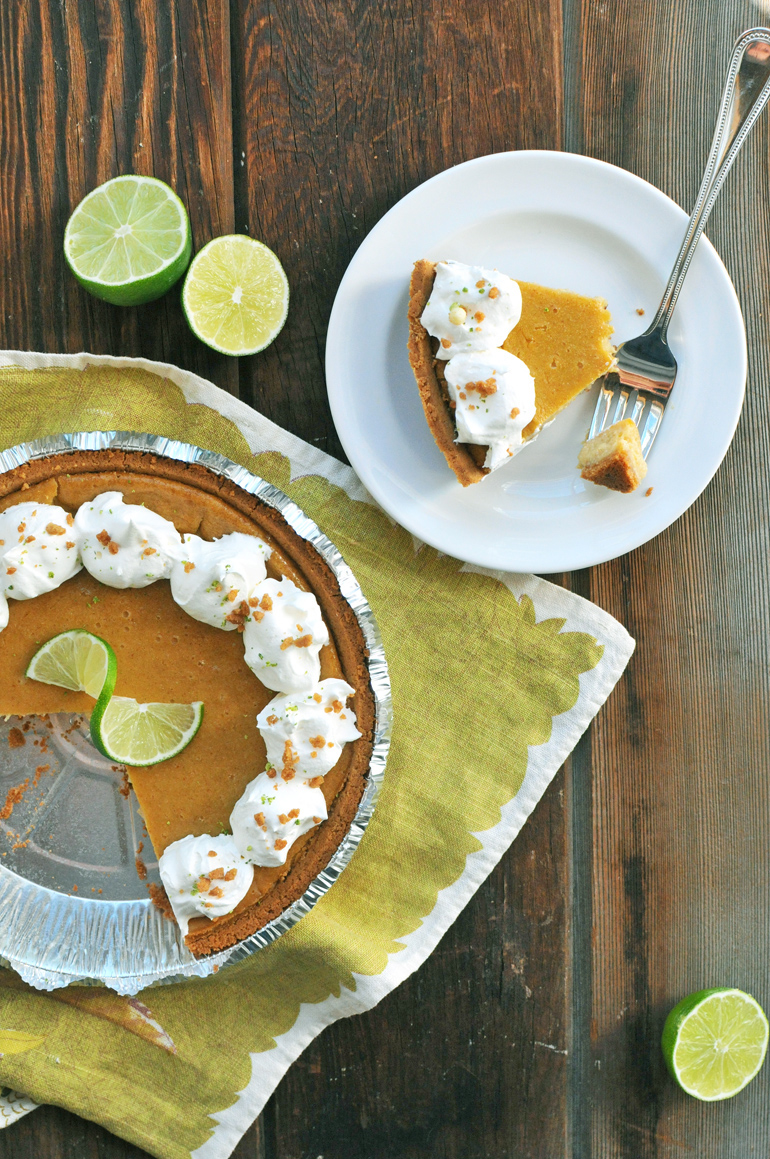 Annnnnnd, they work really well as cute little individual mini pies -- for those of you who don't like to share.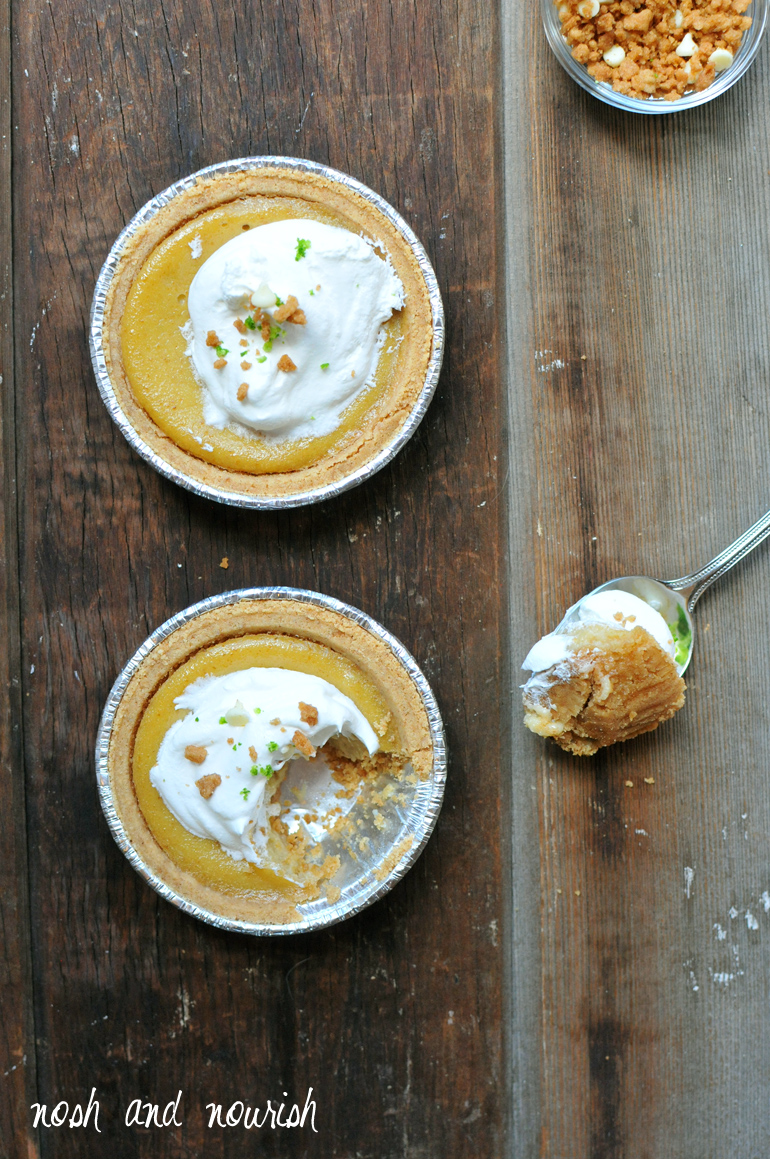 Healthier Key Lime Pie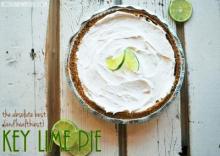 Description
The Absolute Best (and Healthiest) Key Lime Pie // @noshandnourish
Ingredients
1⁄2 cup Key Lime Juice (I used Nellie & Joe's Key West Lime Juice)
1⁄2 cup yellow squash puree* (or use a Gerber Organics' bnana/squash pouch)
1⁄2 cup Lime Greek Yogurt**
1⁄2 cup Vanilla Almond Milk
4 Honey Graham Crackers (4 sheets, crushed - goes in the filling)
1 cup Whipped Cream (for topping)
Notes
*I peeled the yellow squash first and then used the finest section of my cheese grater to get it as fine as possible. You could even puree the squash with the almondmilk using an immersion stick blender!
**I used the Chobani Key Lime Flip and adorned the top of the pie with the toppings that come with the yogurt. (this is totally optional)
Instructions
Preheat oven to 350 degrees.
Combine all filling ingredients (everything except the crust and whipped cream) in a mixing bowl.
Once thoroughly mixed, pour it into the graham pie crust.
Bake for 40 - 45 minutes, or until all of the filling has "set" and is not liquid-y.
Cool the pie for 15 minutes before putting in the fridge.
Cool for a few hours before topping with the whipped cream.
Savor each delicious bite!
Yields 8 Slices