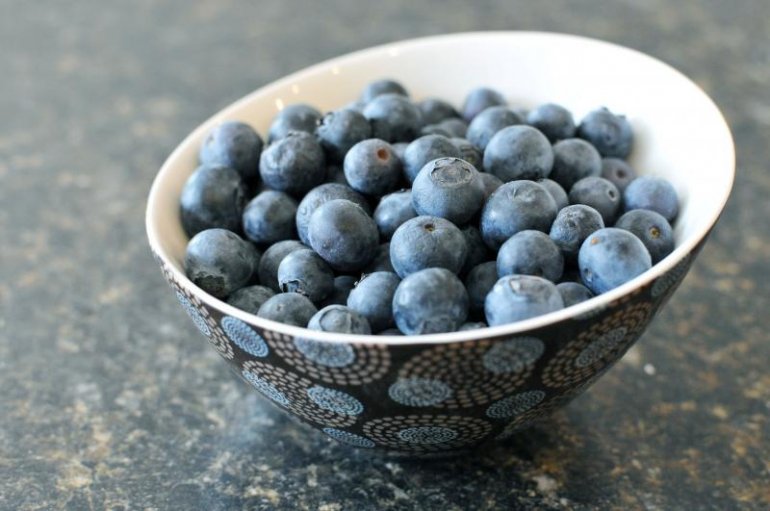 People who know me or who have heard my story about losing over 50 pounds ask me a variety of questions...ranging from "how'd you do it?" to "you didn't even have a birthday cake?!?!?" to "you drink broccoli?" to "what do you snack on?"  Though I've answered most of those over the weeks and months of having this blog, I'd like to give one comprehensive post with some great snack ideas that you can implement for yourself or your family starting today! So, the next time you get the munchies and you're not sure what to grab, you can bookmark or pin this page to give you some inspiration.
Top 10 Favorite Healthy Snacks:
1) Hummus with bell peppers (or pita chips)

Store-bought or homemade, both are extremely nutrititious and satisfying!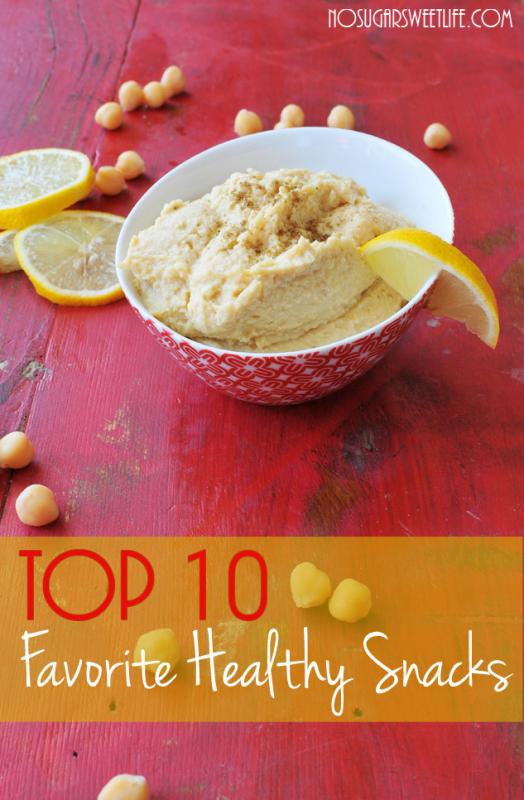 2) Roasted Golden Beets
I made these this week (recipe below) with a few leftover beets from the Golden Meatloaf, and Babycakes and I both loved them! She and I devoured this entire plate in one sitting. You don't know how many warm and fuzzies I get seeing my baby girl munch on roasted beets!!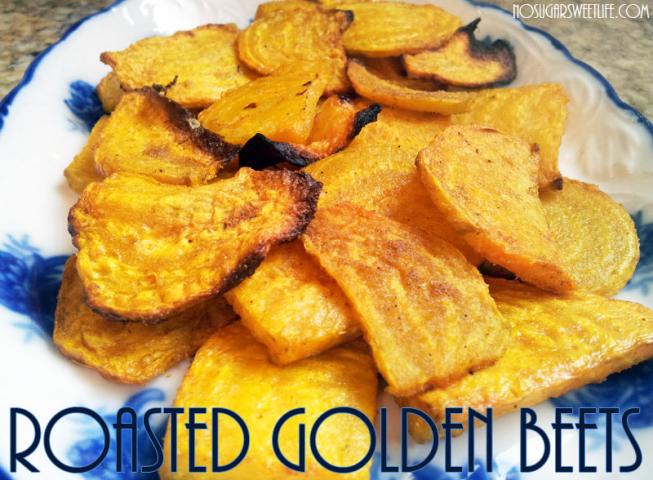 3) Chobani Greek Yogurt
Top with some fruit and nuts, or oats, or granola, or chia seeds...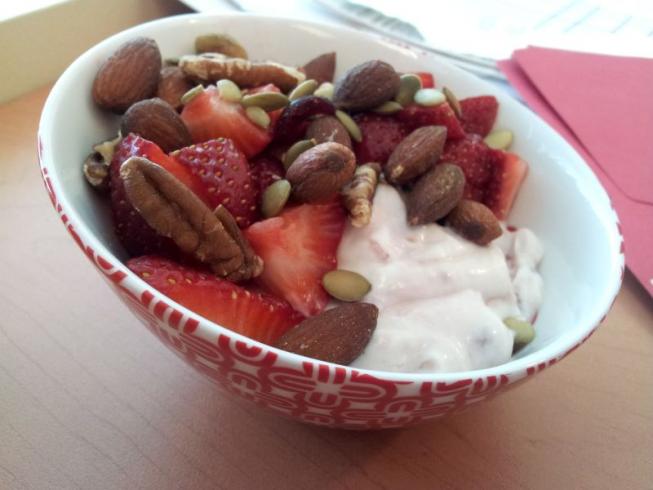 4) Seaweed
Babycakes likes the plain kind, but I prefer the wasabi flavor to add a bit of spice.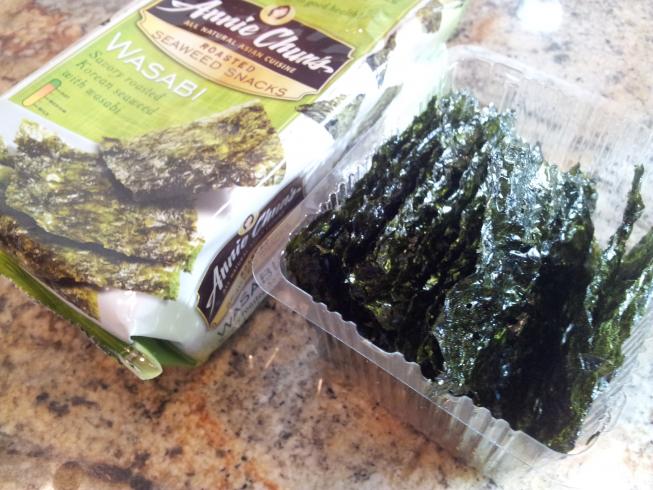 5) Banana with Chocolate PB2
This is seriously such an amazing "dessert"/treat... so decadent without the guilt! And they sell it now in regular grocery stores!

6) Blueberries
Babycakes and I could eat these by the bowlful...and in fact, we often do!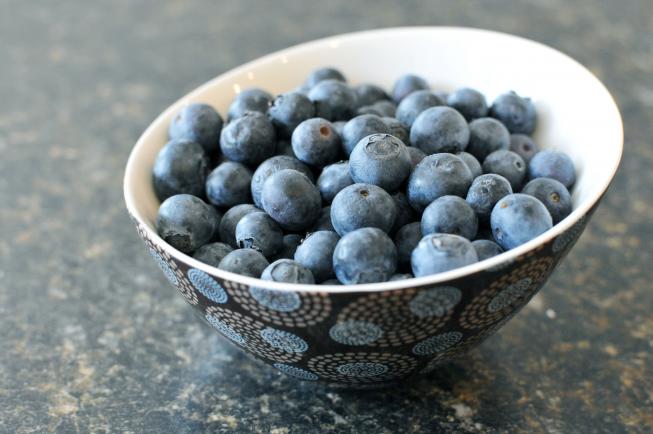 7) Green Juice
Sometimes this is the best energy boost I can give myself!  They're so refreshing and packed with nutrients. Try my Mean Green, Shrek Juice, or newest green creation: Elf Juice!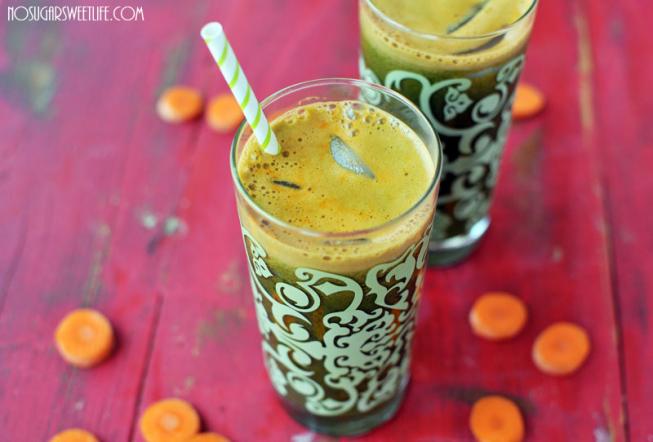 8) Almonds
A handful of nuts will fend off hunger in no time!
9) Apple slices (with or without peanut butter!)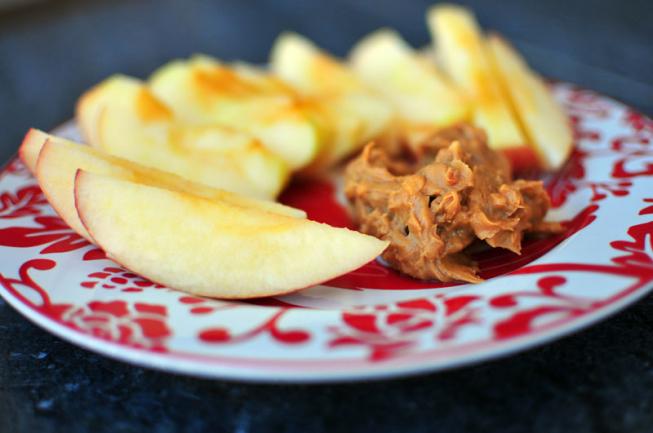 10) Kale Chips
Crispy, green, light, and flavorful!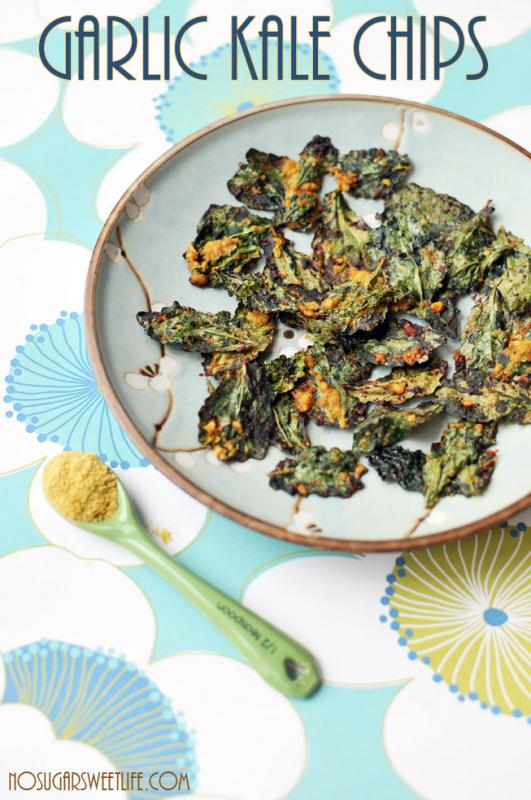 Questions:
What are YOUR favorite snacks?
Any question you want to ask me that I haven't answered yet on the blog?
Roasted Golden Beets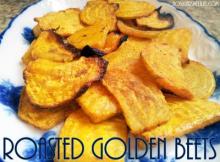 Description
Roasted Golden Beets || No Sugar Sweet Life
Instructions
Preheat oven to 400 degrees.
Cut off stems and peel beets.
Cut in half, then thinly slice them...about 1mm thick.
In a large bowl, toss the sliced beets in the olive oil and cumin. 
Lay the beets flat in a single layer on a baking sheet (or two), lined with tin foil.
Bake for 25 minutes, flipping halfway through.
Enjoy them warm or cool/crispy!
Yields 3 Servings