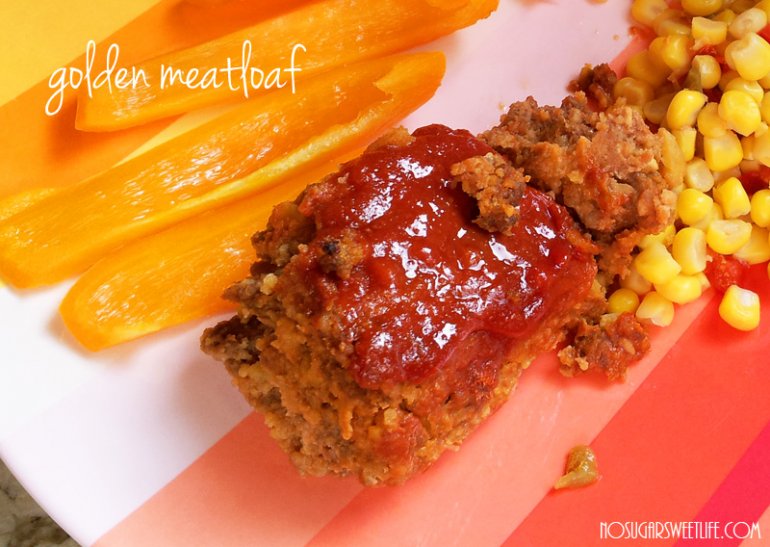 Friday's Elf for Health challenge was to "EAT THE RAINBOW" and see how many colors we could squeeze into one day.  I had so much fun making my meals as colorful as possible (with no dyes of course!).  If only I could would eat this good EVERY day :)  The challenge made me think about getting a variety of colors and nutrients/vitamins, as well as focusing on fruits and vegetables, which tend to be the most colorful foods! I felt like breakfast was the most notable difference: boring monotone toast, oatmeal, cereal etc... OR awesome colorful egg scramble?!?! Speaking of breakfast...
My Rainbow Breakfast:
An egg scramble with green juice.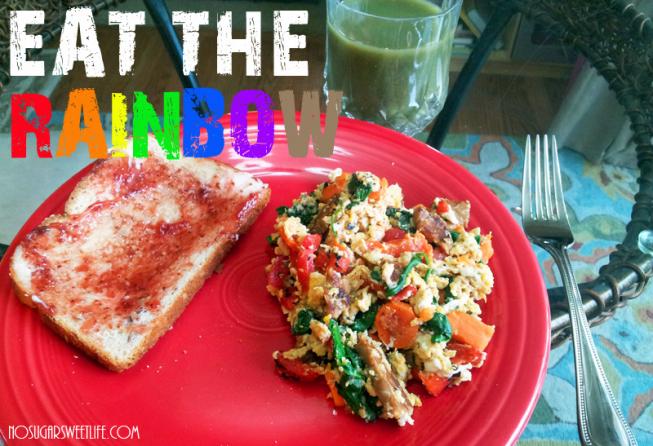 Yellow (eggs), Orange (sweet potatoes & carrots), Red (roasted red peppers), Green (spinach & green drink), Brown (maple tempeh), White (garlic), Tan (multi-grain toast), and Pink (strawberry jam).
My Rainbow Lunch:
Golden Meatloaf (recipe below) and veggies.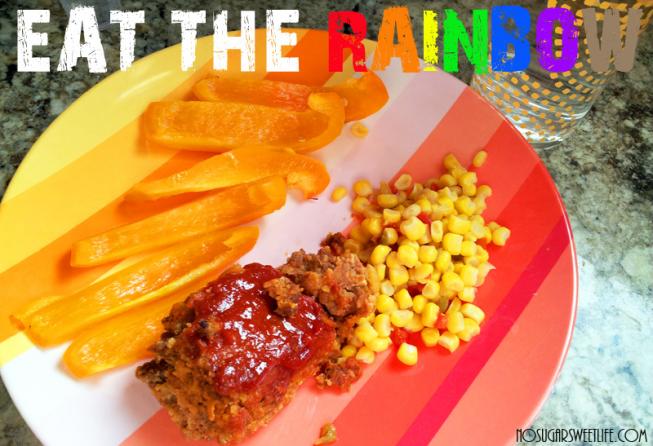 Orange (bell peppers), Yellow (corn & golden beets), Red (peppers & tomatoes), and Brown (meatloaf).
My Rainbow Snack:
A bowlful of blueberries!!!  Because I hadn't yet had anything blue.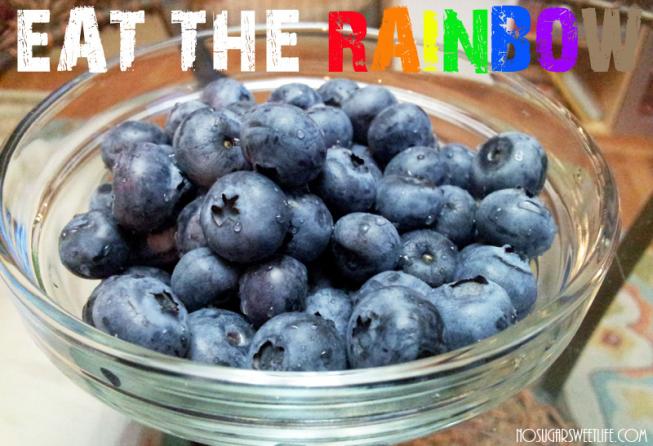 I like them sweet. I like them tangy. I just LIKE them...a LOT.  So does Babycakes.  They're basically out of season now though, so these organic babies were scarce and pricey.  But worth it for the challenge.  Going forward for the next few months though, I'll just rely on frozen ones.
My Rainbow Dinner:
Fish Tacos with black beans (click here for recipe).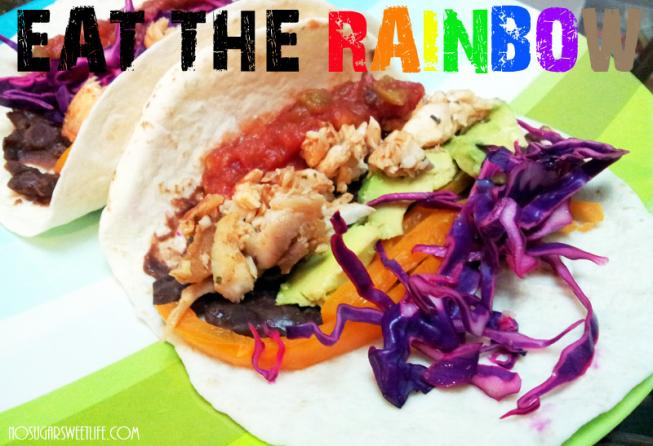 White (fish & tangy greek yogurt sauce), Black (beans), Red (tomatoes), Green (lime juice & avocado), Purple (cabbage), and Orange (bell peppers).  Even my veggie-hating hubby loved this meal and had all of the colors on his plate!
And since I haven't posted a pic of Babycakes in awhile...
My Toddler Rainbow Lunch:
Here she is eating her raspberries, peas, cheese, and chicken apple sausage.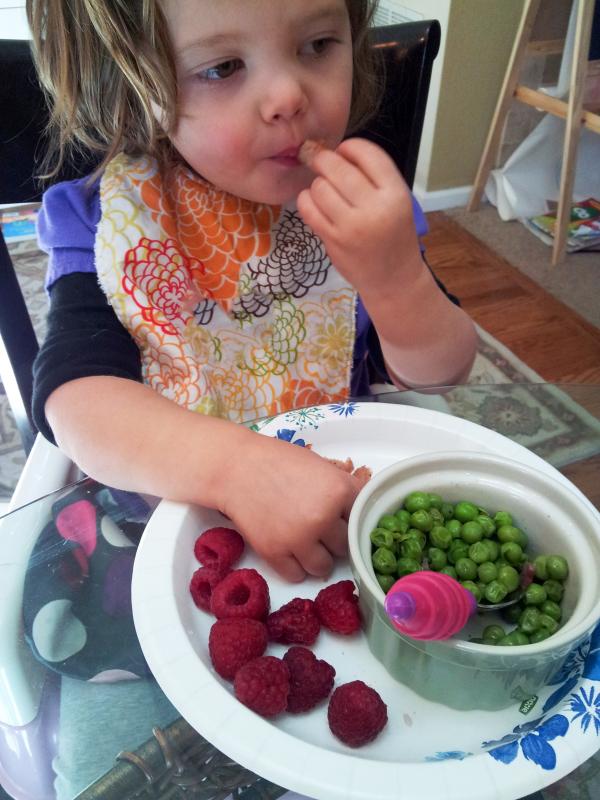 And, btw... at the end of this lunch her plate was EMPTY. #hungrygirl
Questions:
What is the hardest "color" for you to get in your diet?
Any specific ingredient you'd love to see a recipe using?
Golden Meatloaf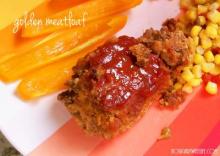 Description
Golden Meatloaf: made with golden beets and cornbread crumbs || No Sugar Sweet Life
Ingredients
1 pound Lean Ground Beef (or sub ground turkey)
1 cup Dried Cornbread Crumbs (or sub regular breadcrumbs)
1 Golden beet (peeled, roasted, & diced)
1 tablespoon Minced Garlic
1 tablespoon Worcestershire Sauce
1⁄2 can Campbell's Tomato Soup (or sub tomato paste)
1⁄2 cup Ketchup (for glaze)
1 teaspoon Cumin (for glaze)
1 tablespoon honey (for glaze)
Instructions
Preheat oven to 400 degrees.
Roast golden beet (sliced/flat) for 45 minutes, then dice.  (Can do this step ahead of time and refrigerate the roasted/softened beets)
Mix together all non-glaze ingredients.
Form a loaf with your hands.
Place the meatloaf onto a baking sheet.
Mix the glaze ingredients together, and spoon it on top of the meatloaf.
Bake at 400 degrees for 45 minutes.
Yields 6 Servings