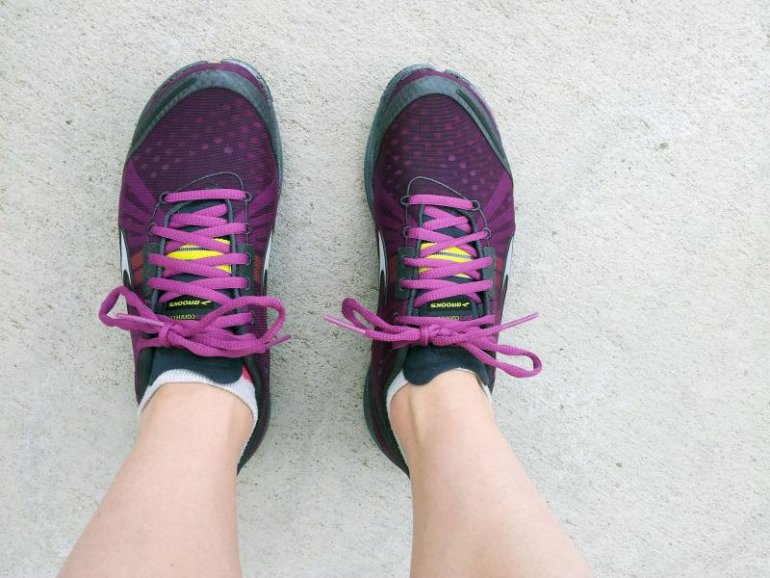 These are my new sneaks. --> I love my purple shoes.  I love my bright purple laces even more.  Dear hubby and I went to REI this weekend because I had a giftcard AND a 20% off coupon- and this is what I walked out with.  These running shoes are made by Brooks and are made of that super breathable mesh material.  Supposedly they're the most "cushy" of the mesh shoes though, says the shoe saleslady.  I took them out for an innaugural run on Sunday, and loved them!  If I am going to be serious (which I am!!) about those new goals I set, new sneaks, consistent runs, and less baked goods will do me good!
Here's what a typical "run" looks like for me:
1) Pushing a 40+ lbs stroller.  People think it's a lot when I push (or carry) Babycakes while hiking or running, but hello peeps, I used to carry MORE than that (53lbs more to be exact) around every single hour of every single day.  Crazy business!!  Notice she's munching on snacks while mommy's running.  I spy on her through the sunroof :)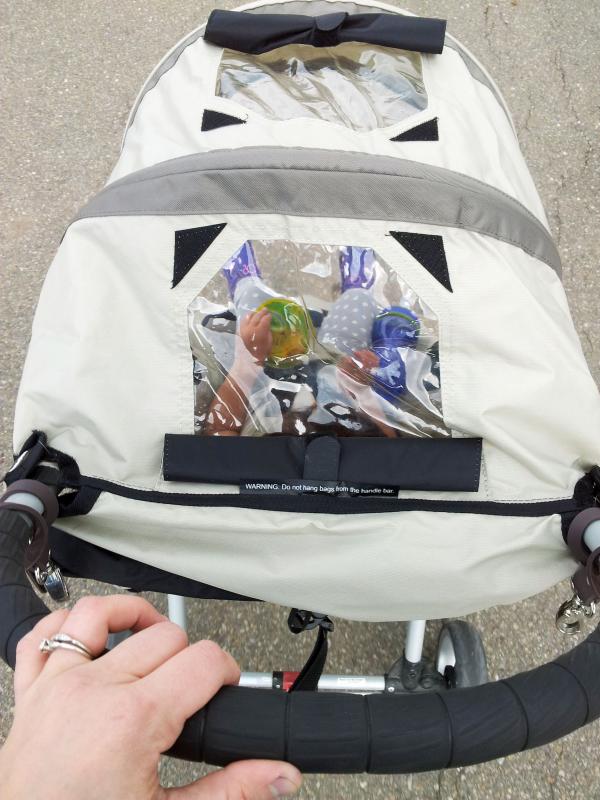 2) Ending at the playground. I gotta have a little fun for my little munchkin after 25 - 35 minutes of "riding."  She's so funny... the whole time leading up to the playground she says; "No babies" because she doesn't want to share the playground.  Then, when all her little 2 year old friends leave to go home, she says "Come back!"  Here she is playing "queen of the playground."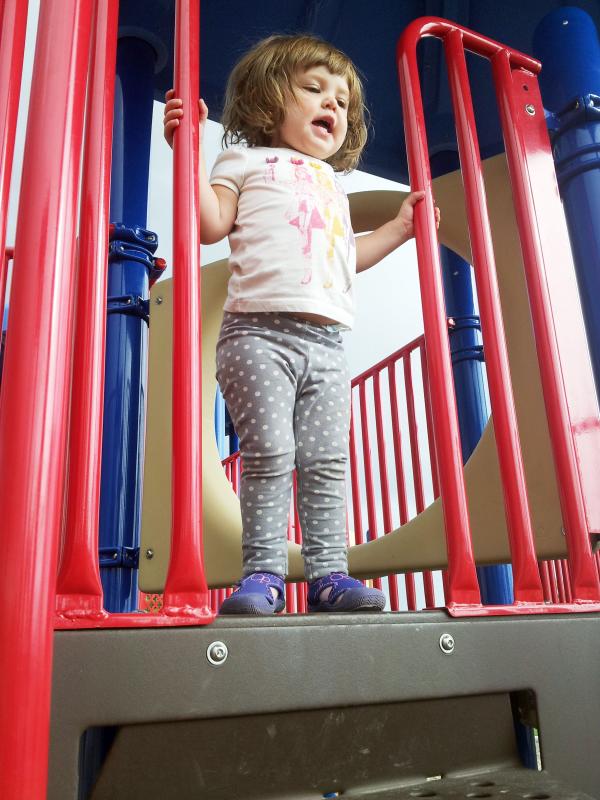 3) Post-run stretch.  Gotta make sure those muscles don't get too tight!  Notice Babycakes' purple shoes too.  I told you I love purple shoes!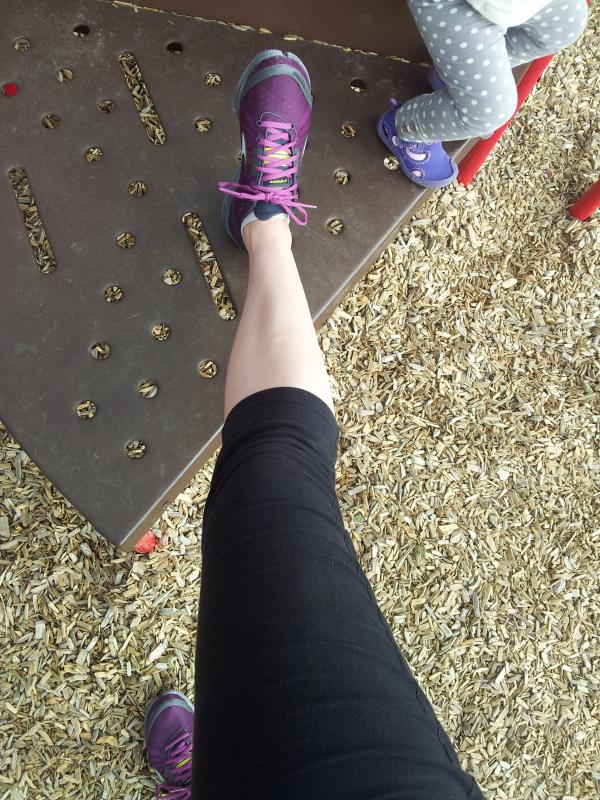 4) Refueling with protein and carbs.  I got mine in the form of Chobani blueberry greek yogurt topped with a low-cal muffin.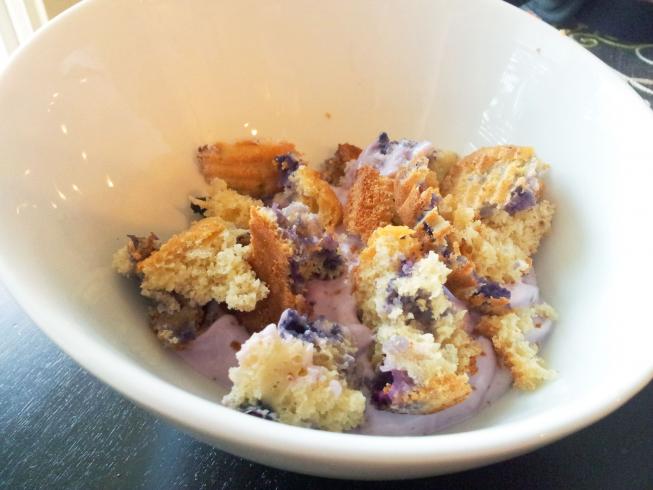 Babycakes saw my blueberry yogurt goodness, but had her eye on these instead: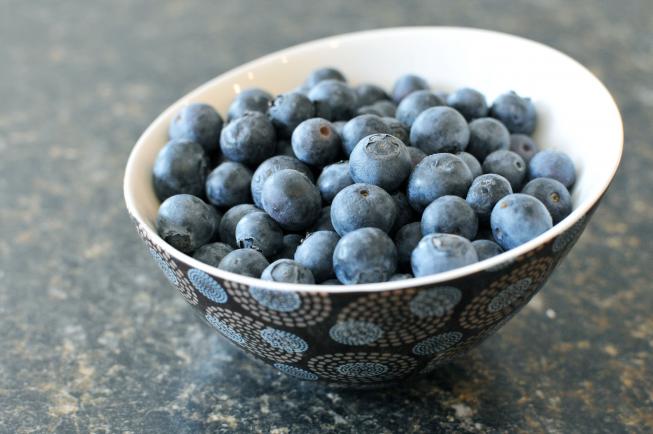 She's less than 2, but literally ate the.entire.bowl in one sitting!  Should I have stopped her????  That roughly equates to me eating 7 POUNDS of blueberries!  She even went "double-fisted" she was so into them.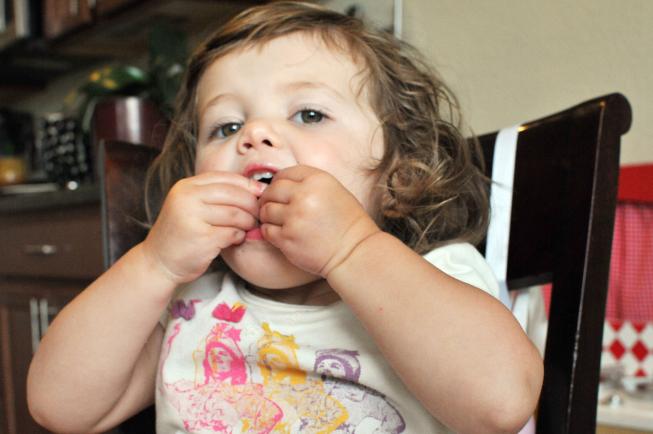 Then, she found room in her caring little heart to offer me some.  "Blueberry, momma?"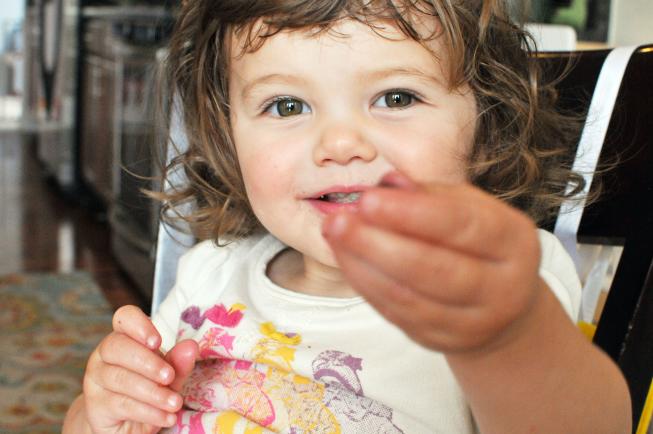 Questions:
Do you run? If so, what does a "typical run" look like for you?
Do you heart blueberries as much as Babycakes does?