Remember the Blend retreat, way back when?  If your memory is a little foggy, you should definitely go back and read this post...and this one:  an amazing weekend, with amazing ladies, doing amazing things! At this aforementioned retreat, I was a winner!  On the last morning after breakfast, they did a raffle and we all went home with something wonderful.  My prize happened to be an awesome PRObar hat that Dear Hubby prompty stole and an entire case of PRObars!  Cha-chinnnnnnng!  Their bars are organic, vegan, and full of wholesome ingredients.  The Double Chocolate, specifically, is described as follows:  "Give into chocolate without the guilt. Packed with organic sunflower and flax seeds plus chunks of chocolate goodness, Double Chocolate is bound to appease the chocolate lover inside."
Here's a pic of Calee, Me, and Lauren with our loot: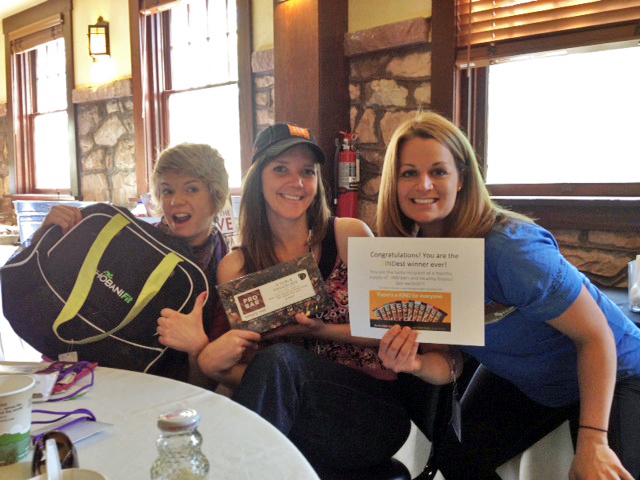 The bars are touted to be an actual "meal replacement"/"energy bar"... so they are a bit higher in calories than a regular granola bar.  This particular flavor comes in at 380 calories (a light meal), 9g of protein (I wish there were a few more grams of protein packed in there!), and 18g of sugar (a tad high for not being very sweet).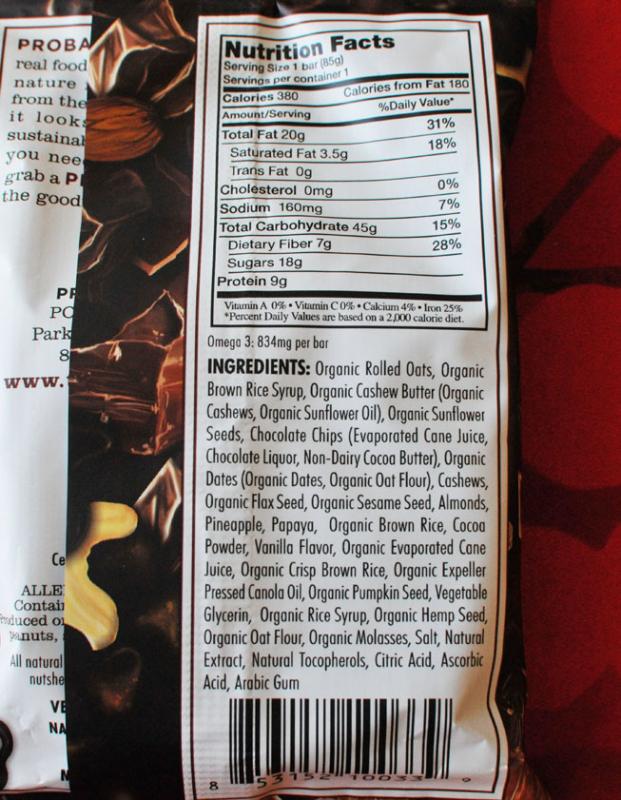 They are perfect part-way through a long hike though, or when you know you're really going to be exerting yourself.  I personally enjoyed one last weekend when I went on my 3 mile hike carrying Babycakes.  I burned through waaaaaaaay more calories than I refueled with!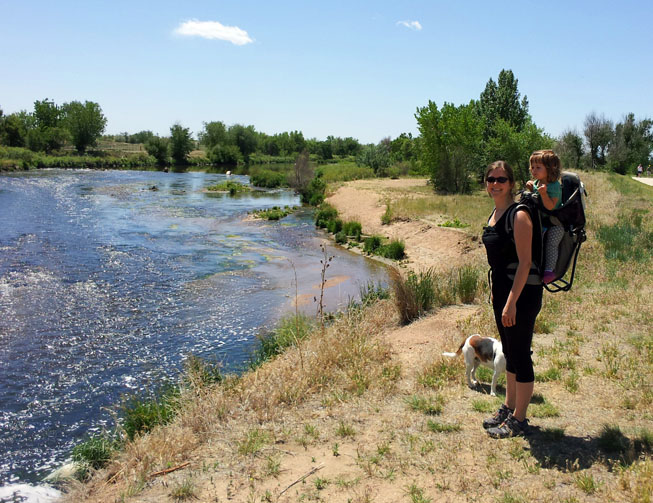 As for the taste, I liked the consistency a lot.  Dense, moist, but not too "sticky"... for some reason sticky granola bars really bother me! I liked the crunch of the nuts and the chocolate chips too :)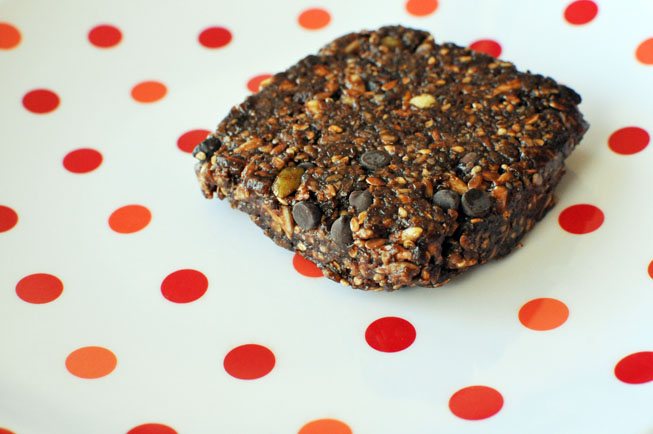 It wasn't super sweet (which I liked, but Dear Hubby didn't).  Here's a pretty close-up: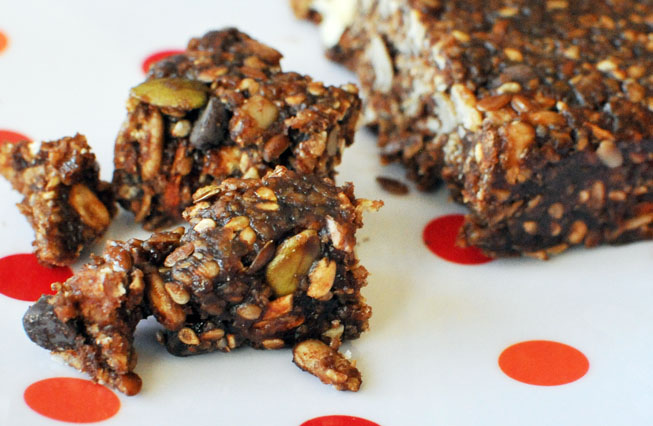 I haven't tried any of their other flavors, but hope to in the future :)  The Superfruit Slam looks yummy!
Giveaway Time!
Since the folks at PRObar were so kind to donate an entire case of Double Chocolately goodness to the Blend Retreat me and I can't possibly eat them all over the next few weeks (!), I want to share the love with you! I will randomly pick one winner to send a package of SIX PRObar Double Chocolate bars to.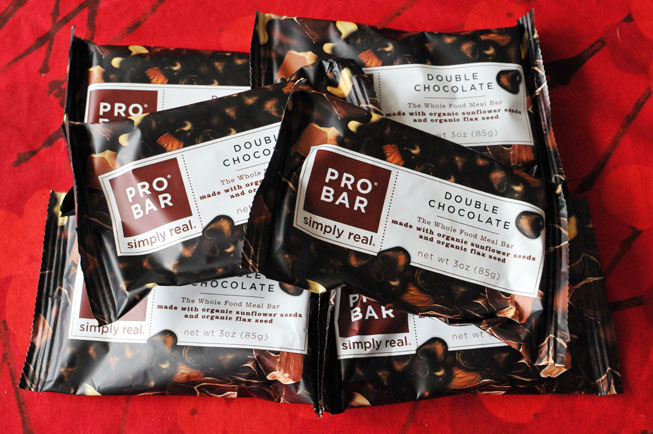 TO ENTER:
So here's what I want to know: What do you consider yourself a PRO at?  (Comment below, and be creative).
BONUS ENTRY:

Follow me on Twitter and Tweet the following: "I entered to win some @theprobar Double-Chocolate-y goodness via @nsSweetlife today! http://nosugarsweetlife.com/content/im-pro-probar-giveaway #lesssugar #moreyum" (Enter a second comment below to let me know you Tweeted!)
************************************************************************************************************

I am declaring myself a PRO at:
Marriage. Heh - coming up on our 8th anny, more in love, better at communicating, and truly enjoying one another!
Yogurt eating.  Yep... I love me some Chobani!
Weight Loss.  OK, maybe not a "pro", but an intermediate for sure.  Hey- I've lost over 50lbs; I'm doing something right!!
I can't wait to hear your answers!
I will announce a winner on Friday, June 8th.
*Open to U.S. Residents only