I was having a bit of a "down day" over the weekend.  A little bit of the same sentiments going through my head as that brutally honest Monday, but also some new thoughts, some new discouragements.  Yes, I have soooooooo much to be thankful for!  Yes, I've come a loooooong way.  Yes, I've lost 47 pounds.  But... BUT...I still have a long way to go.  And this weekend I felt a bit overwhelmed by that fact.  I even felt angry that I had let myself get so out of shape, gain so much weight, and get here in the first place.  I "should" feel happy, being the lightest I've been in over 3 years, but as I looked in the mirror this weekend, all I could see was how far I still have to go.   Do you ever have days like that?  Where you only see the negative?  Photo Source
I even snapped a pic of all the fat lingering around my hips (which I'll share later in the post).  I am so tired of walking around wearing this fat suit - I wish I could literally just peel it off.  But I know it is going to take time.  I am on the right path and doing the right things:  increased veggie juices, increased fruit & veggie intake, smaller portions, and exercise.
I got out of my funk with a quiet and productive Sunday.  Babycakes and Dear Hubby went to the mountains with my inlaws, so I had a whole free day to myself.  Here's some highlights of how I spent my day:
I started by planting flowers in the front yard.
I caught up on blogging.
I met an old high school friend at a hip breakfast restaurant in downtown Denver, called Snooze: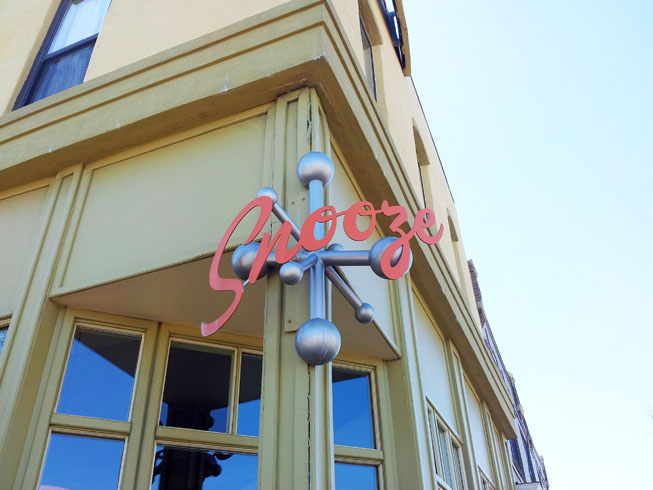 It was sooooooooo "hip", there was a 45 minute wait! So we talked on a bench outside.  It was really fun to "catch up" and see where the last 15 years had taken us!
I ordered the Breakfast Tacos - and added spinach, caramelized onions, and sweet red peppers to the egg scramble inside each taco.  YUMMMM!! It was served with fresh pico de gallo.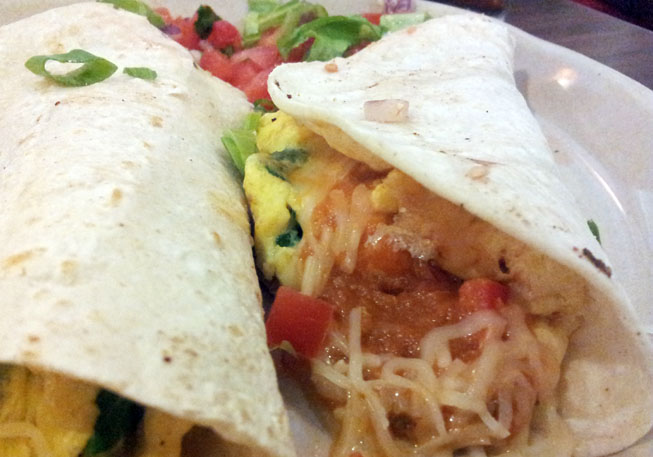 We spent about 2 hours together.  It was surprisingly comfortable & fun and a great break from my normal busy schedule of work and momhood!
Then I stopped at Sprouts for the first leisurely grocery shopping trip I've had in 2 years.  I was indulgent, slowly moving up and down each and every aisle!  I got outta there for $103 this week (last week was $90), but I did splurge on a one time item that will last a LONG time: chia seeds!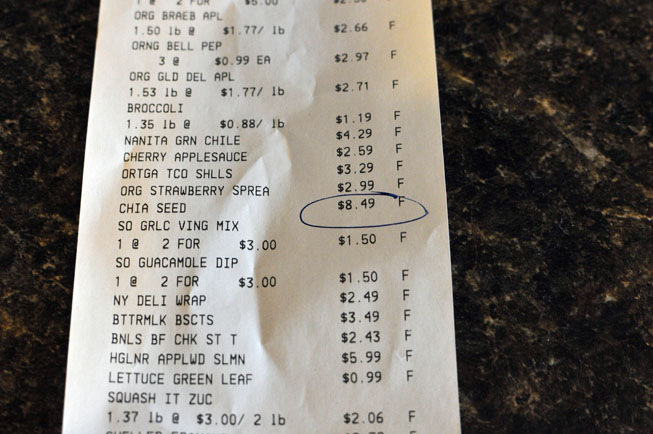 Supposedly these are full of fiber, Omega3s, and protein and super versatile!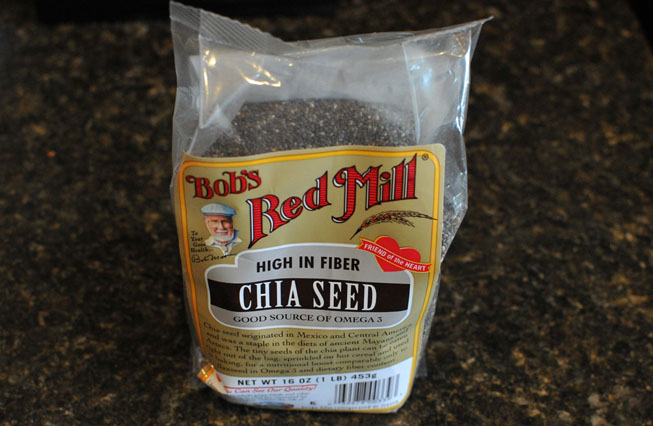 Then I came home and cleaned out the fridge, washed out all the leftover "leftovers", and even tidyed the pantry shelves.  (Yes, I had waaaaaay too much free time!!)
I put together a marinated sweet pepper salad w/jicama and corn.  (Recipe later in the week!)
I made the amazing Pink Kale Juice.
I unloaded and reloaded the dishwasher.
I unloaded and reloaded the washing machine.
And then, when my family came home, we played in the yard, enjoyed hamburgers on the grill, read lots of books, and ran around the house laughing. :)
WHEW!!  I can't believe I fit ALL of that into one little day!
Remember that "hip fat" pic I told you about?  In normal CLOTHED pictures, my hips don't demand much notice - like in this one: layered silk shirt lays gracefully over pear shaped hips.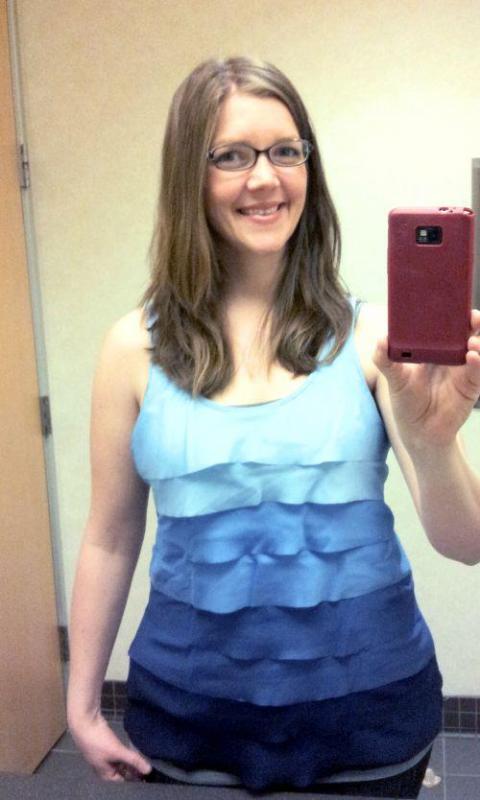 But take those clothes off... and BEWARE... it's not pretty!!!!!!  But like I said in my "motto" of sorts, life is too short to live perpetually unhappy.  So I'm on a mission... a mission to rid myself of this excess fat... one little pound at a time!  I'm under there somewhere!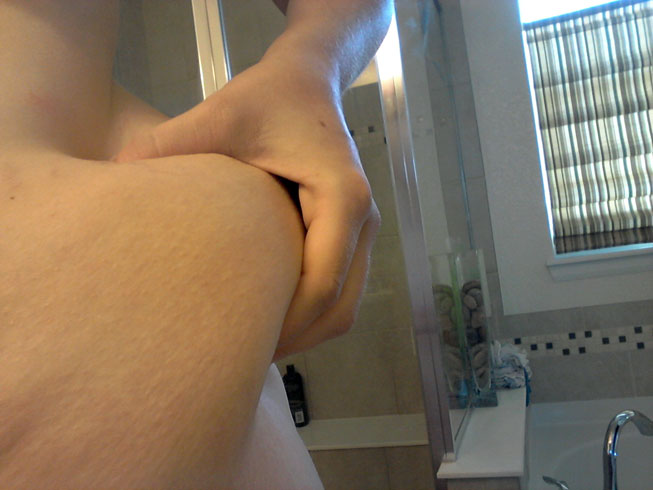 Questions:
1) What do you do when you find yourself being negative?  Can you turn it into motivation for change?   Or does it paralyze you?

2) Do you use chia seeds?  What is your favorite way to use them?