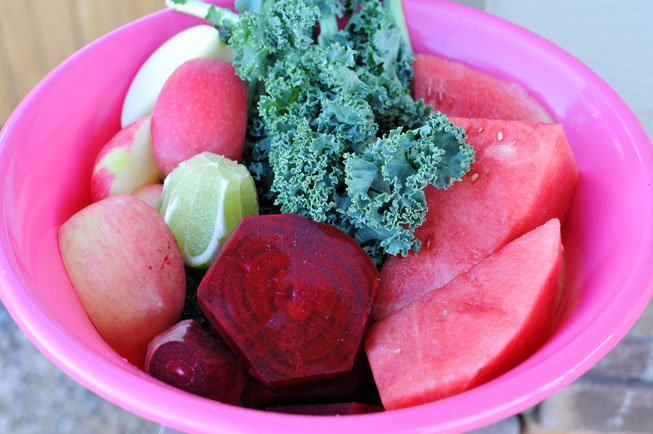 I am so excited that dear hubby helped me plan, dig, and build my first real veggie garden this weekend.  It's still too cold to plant (hence the indoor tabletop garden to start), but getting the infrastructure and soil ready for planting is most of the hard work!   I scoured the aisles of the local Lowe's to determine what sort of material I wanted to use for the sides / walls of my raised vegetable garden.  I was thinking in my head I'd use more like "timbers" stacked 3 or 4 high around each side.  But as I looked at the cost, I decided to go the cheaper route and use large 2 x 12's as my sides.  This cut the cost by about 75%, so now I have more money to put into good soil and the actual PLANTS that will be growing inside there!
The first order of business was clearing out the area/location I will use for the garden.  I had to tear up an old path and move tons of river rock!  It really was QUITE a workout!!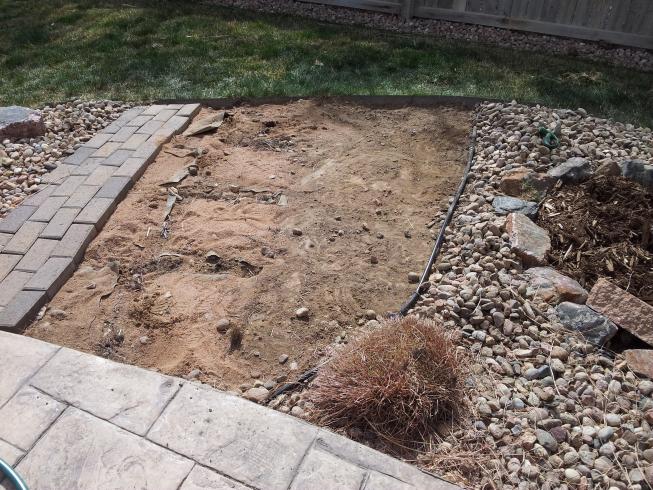 Then, dear hubby dug out some of the dirt to make the raised bed "level", as the ground slopes down from the patio to the grass.   Here's "helper" Chloe posing in front of the raised to-be-garden: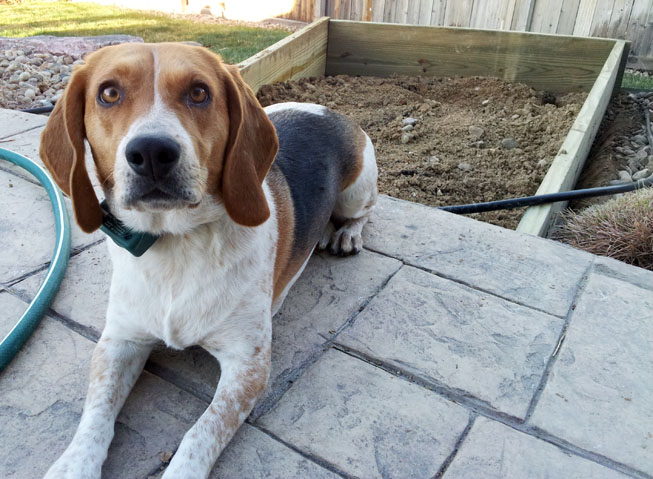 Next weekend we'll bring in the soil, add drippers, and start prepping it for PLANTING!
And then after all of that yardwork, I needed a refreshing juice :)
Introducing Pink Kale Juice:
Here's the juicer after juicing everything: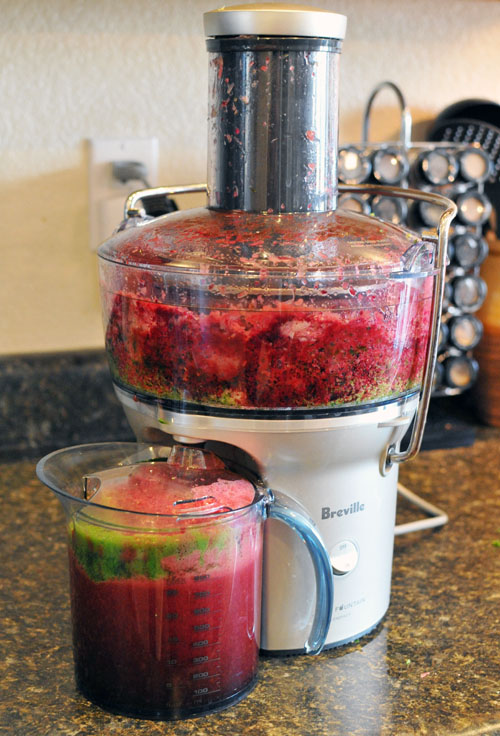 And, voila!  Pink Kale Juice.  It was super sweet and yummy... a perfect AM juice during a Reboot or an afternoon treat after hours of yardwork :)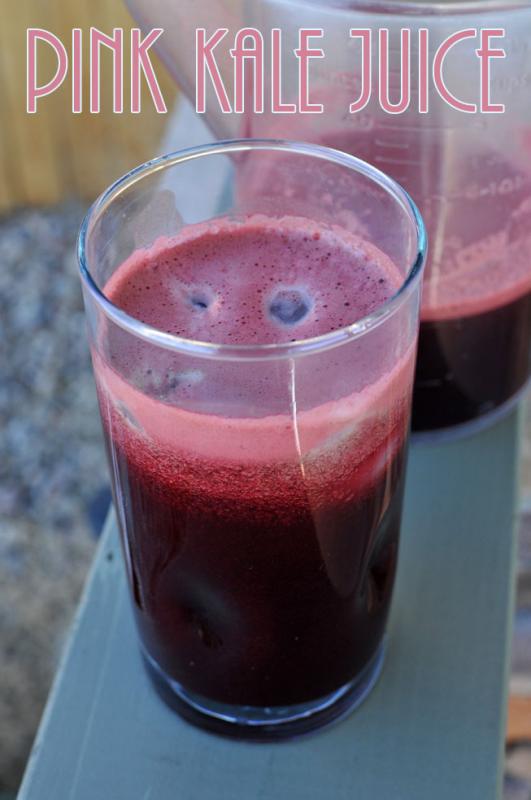 And I saved the pulp and put it in my new garden's soil!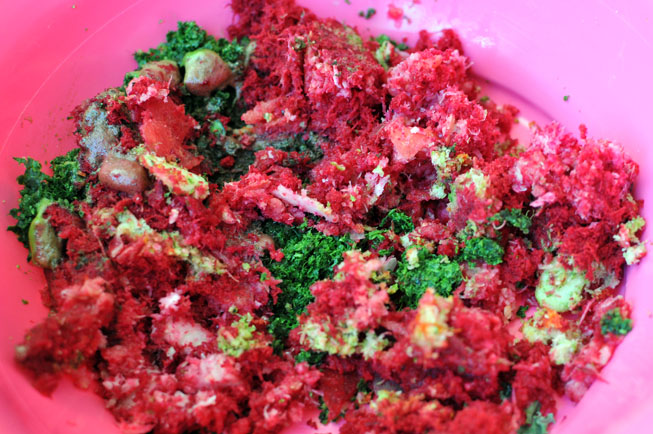 And here's what my counter looks like with the juicer parts all drying: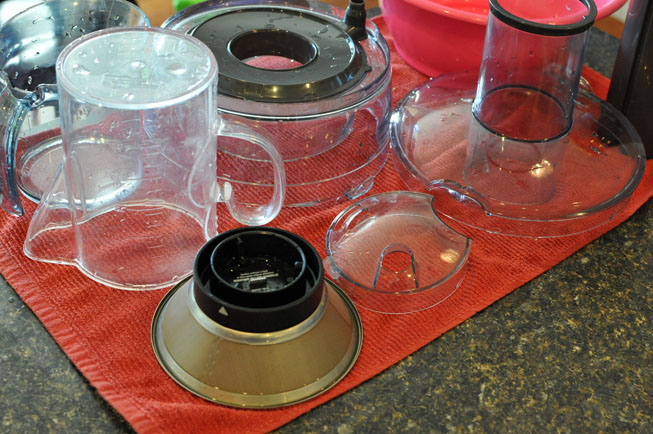 Reboot Tip #2 - Start limiting meat and dairy to once a day.
Try my other juices:
Questions:
Do you plant a garden each year?  What grows best?
Do you enjoy or loathe yardwork?