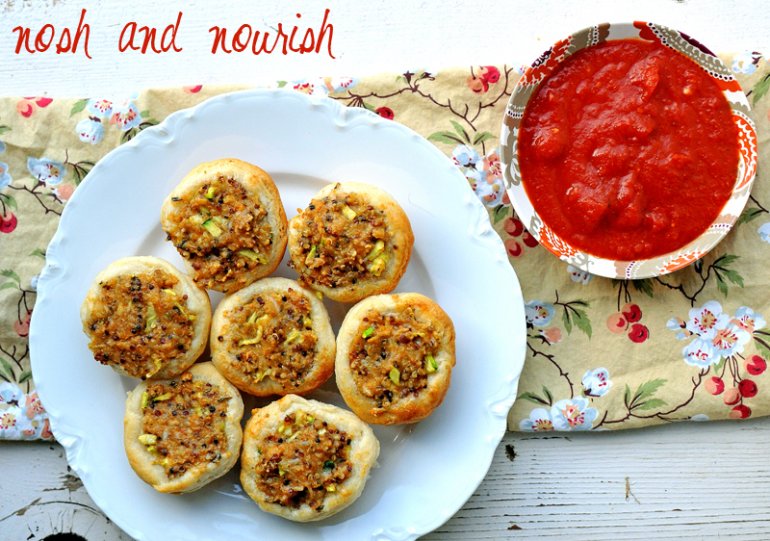 I hope you all had a fabulous long Thanksgiving weekend -- filled with friends, family, delicious food, and even a little holiday shopping! Our food was over-the-top delicious, especially the smoked turkey. Dear Hubby said it was the best turkey he'd ever eaten -- in 30+ years! Babycakes helped me a lot with the turkey...stirring the brine in a big bucket, cleaning the turkey, removing the neck, brushing on the butter, etc... She thought everything was so interesting! Her favorite part of the meal, though, was the crescent rolls. Can you really blame her?! #butterygoodness
My Little Helper: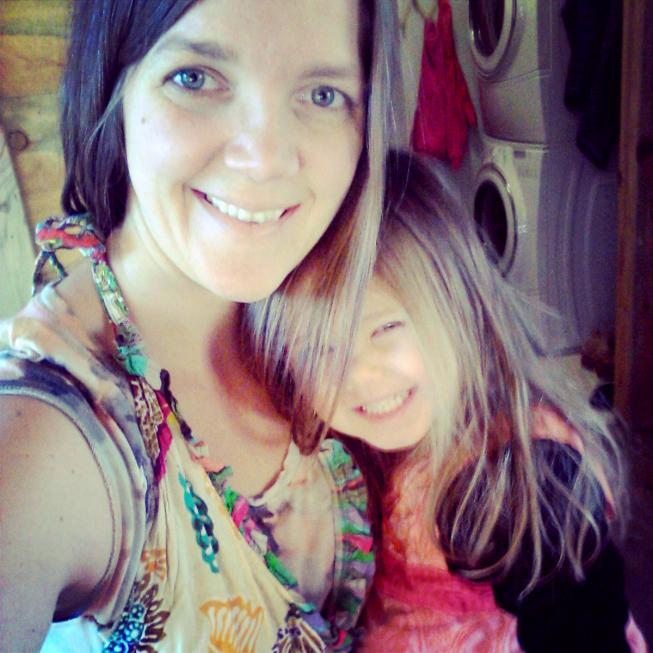 On a totally non-Thanksgiving related note, I also created a yummy snack this weekend. 
Introducing Quinoa Pizza Bites:
Dear Hubby was skeptical because of the quinoa and zucchini, but loves pizza -- so he gave them a try. He's been so willing to try new things lately, like this and this.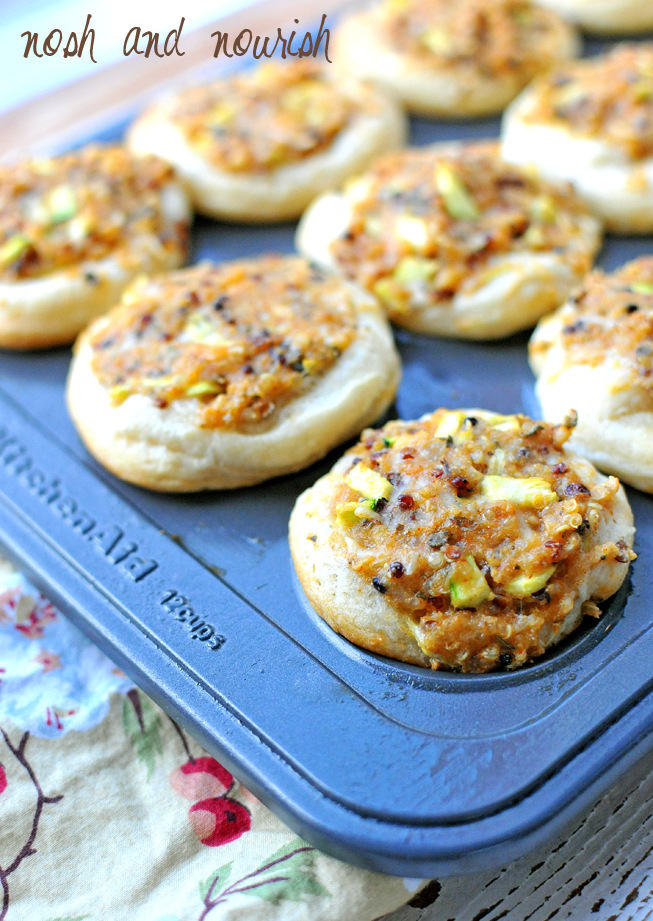 Score!! They were a huge hit. Remember that crescent roll dough I mentioned earlier, well I used an extra roll for these pizza bites. Then, stuffed them with quinoa, zucchini, cheese, and Italian spices. #purepizzabliss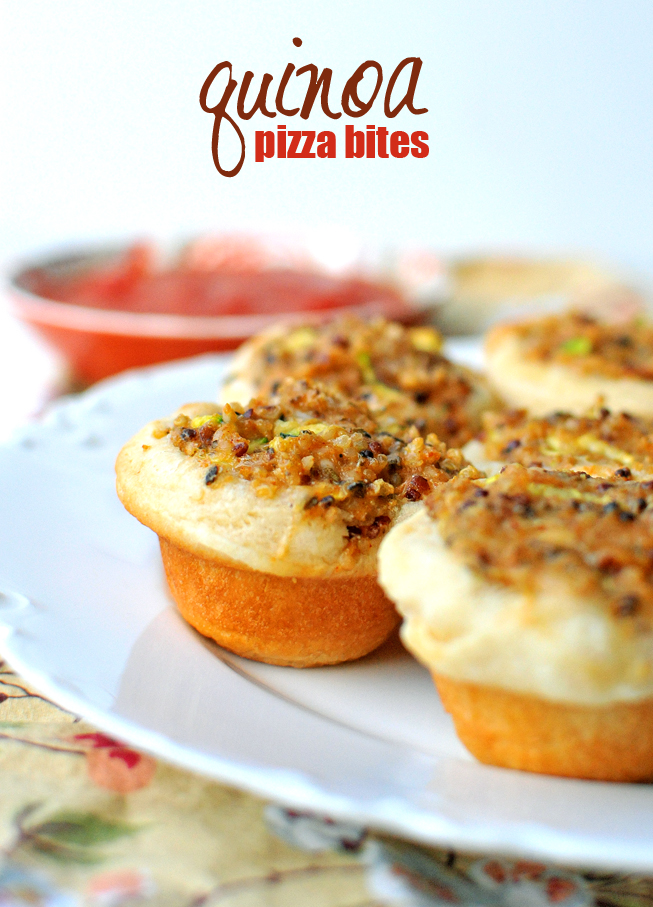 Dip them in your favorite pizza sauce...and try not to eat them all in one sitting!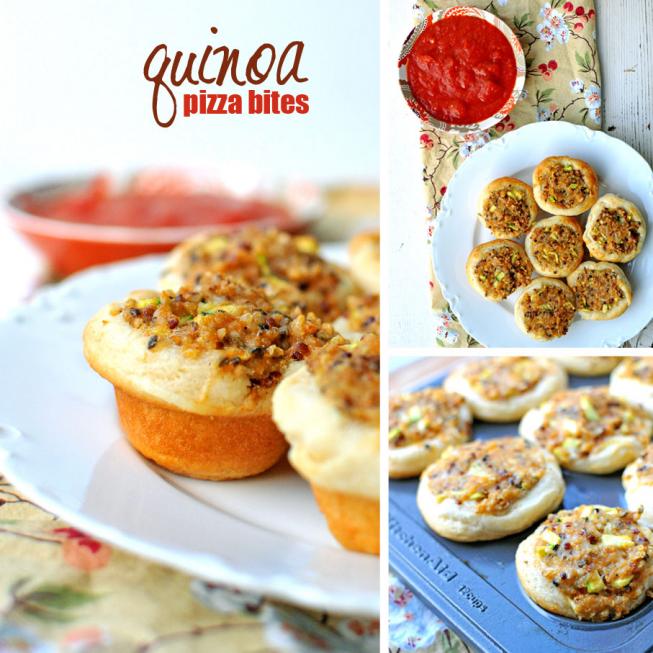 Question:
What was your favorite bite at Thanksgiving?
Quinoa Pizza Bites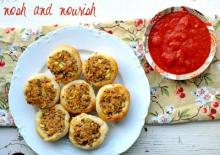 Description
Nosh and Nourish: Quinoa Pizza Bites
Ingredients
2 packages Large Pillsbury Crescent Rolls
2 cups Cooked Quinoa (I used tri-color)
1 cup Shredded Italian Cheese (I used an Italian cheese blend, but you could just use mozzarella)
2 teaspoons Minced Garlic
2 tablespoons Coconut Oil
3⁄4 cups Flour (I used white whole wheat flour)
Notes
*Pepperoni lovers could add 1/4 cup diced pepperoni to the mix before baking. (optional)
Instructions
Preheat oven to 350 degrees.
Spray 2 mini-muffin tins with non-stick spray.
Open up your crescent rolls, unrolling carefully. Press each set of 2 triangles together into one larger rectangle. Use a small cup/glass to cut circles of dough. Press the dough circles into each muffin cup.
Combine all remaining ingredients, except for dipping sauce. 
Fill each dough cup with a spoonful of the quinoa mixture.
Bake for 20 minutes, or until lightly browned.
Serve with pizza sauce for dipping!
Yields 24 Mini-Bites